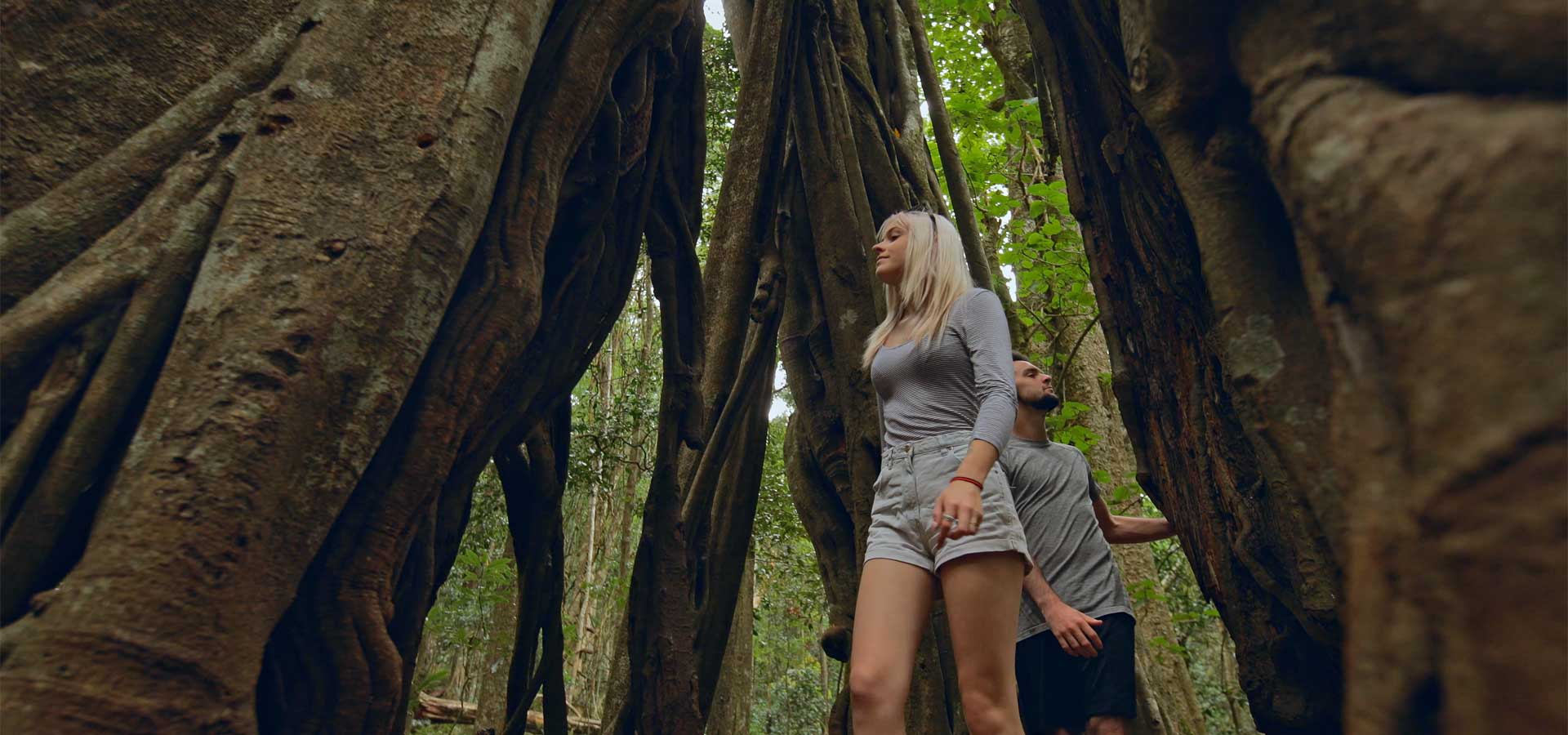 Experience Nature in the Western Downs
From wildflowers in bloom most of the year to hundreds of bird species, walk amongst the Bunya Pine trees that grow to a height of 30-45 metres and fossicking for petrified wood, the Western Downs visitor experience is 100% natural.
Australia is the lucky country and Queensland is the most fortunate of all when it comes to our natural landscape. Western Downs offers a treasure trove of nature experiences, from rivers to spectacular national parks, vast state forests, lakes and waterways, there are so many ways to make the most of your time. Try your luck fossicking, bush walking or enjoy a riverside picnic under shady gum trees.
Barakula State Forest
Barakula is the largest managed state forest in the Southern Hemisphere, supplying most of Queensland's cypress pine timber as a working forest. Known for its spectacular wildflowers from late winter to spring, Barakula is a great spot for exploring on a self-drive tour, with a large network of roads to wind your way carefully around.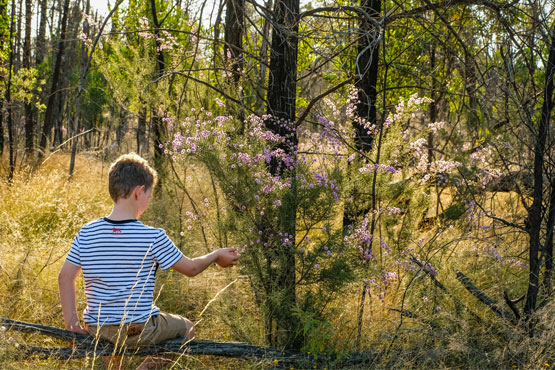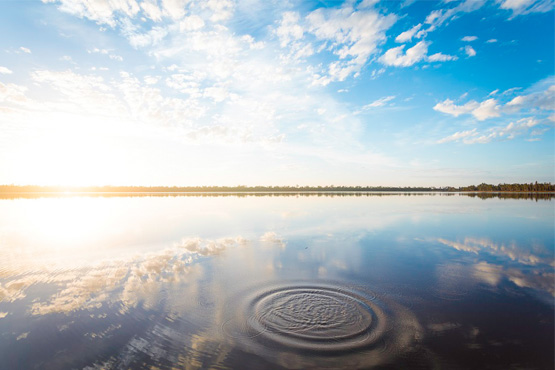 Lake Broadwater Conservation Park
About 30km south west of Dalby, Lake Broadwater offers cypress pine, brigalow and eucalypts to laze under, while playing home to a flock of waterbirds and native wildlife. The lake also hosts boating, picnics, swimming and water sports when it's at capacity from rain – be sure to check lake water levels in advance. It's the perfect spot for a picnic under the shady river red and blue gums.
Bunya Mountains National Park
The Bunya Mountains are a spectacular sight, rising up more than 1,100 metres from the plains of the Western Downs below. Offering panoramic mountain scenery, views over both the Western Downs and South Burnett region and abundant wildlife, the Bunya Mountains are as peaceful as they are spectacular. Declared a national park in 1908, Bunya Mountains National Park is Queensland's second oldest park, and its famous foliage has the rings to prove its age. The area's flora is rich and buried, ranging from bunya pines to evergreen eucalyptus. The Bunya Mountains are a bird watcher's paradise. Keep an ear out for the paradise riflebird – it's hard to spot but not hard to hear.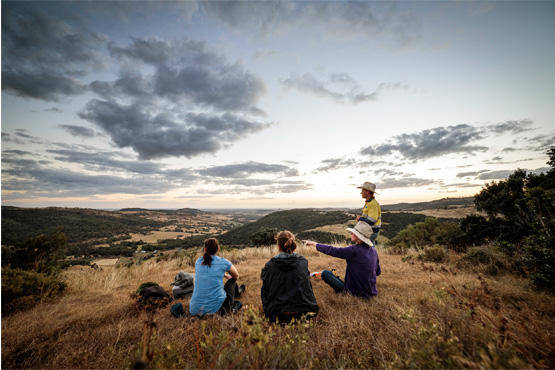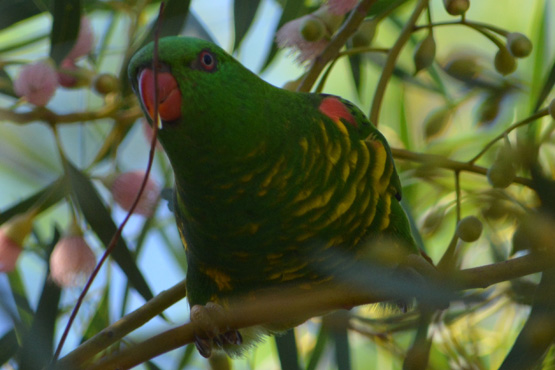 Wildlife & Birdlife
The Western Downs is home to at least 342 species of birds that migrate or live there permanently and is the ideal place to go birdwatching. The diversity of the region's landscape means birds live in the forests, bushy ridges, winding creeks, farmland and parks, on hills and plains. Birdspotting habitats include Woodland, Heathland, Forest, Rainforest, Wetland and Savannah. Drop into a Visitor Information Centre or download a copy of our Birds in the Western Downs guide.
Condamine River
The banks of the Condamine is the ideal spot to sit and participate in bird watching, or drop a line to try and catch your next meal. There's a nearby playground where the kids can use up all their energy for the day, and then go for a wander to the original Condamine flood markers located at Progress Park.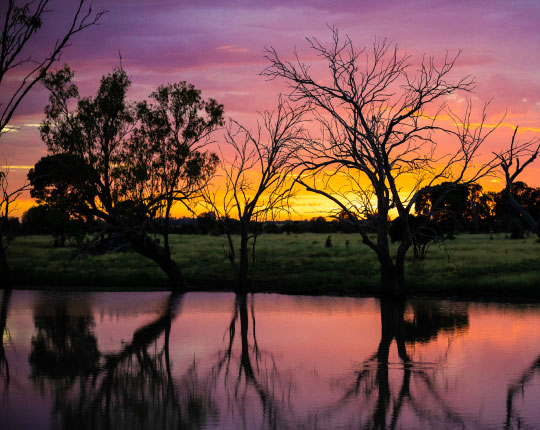 Fossicking
People visit from all over the world to fossick for the rare petrified 'Chinchilla Red' wood, considered to be the best in Australia. Dating back to the Jurassic period, this petrified wood was formed when various trees were covered in volcanic ash and mudflows. BYO fossicking tools to dig for your very own piece of petrified wood and be sure to apply for a fossicking licence and pay access fees at Chinchilla Visitor Information Centre.
Myall Park Botanic Garden
Myall Park Botanic Garden at Glenmorgan is home to the floral emblem of Western Downs Regional Council.
Enjoy clear evening skies for viewing of the stars.
Enjoy a day visit or stay over (fees apply)
Enjoy the collections of art: of nature and man.
Enjoy Spring Day, August every year.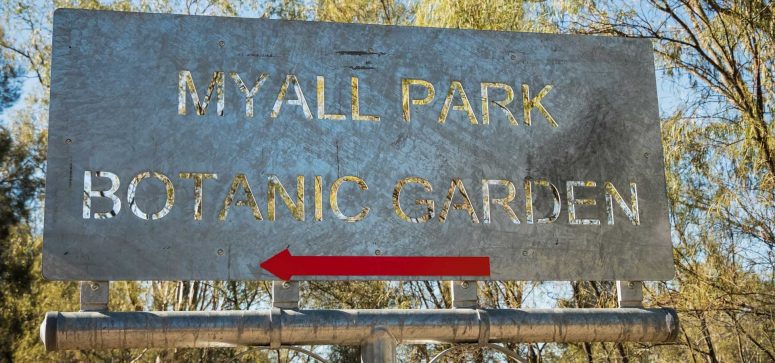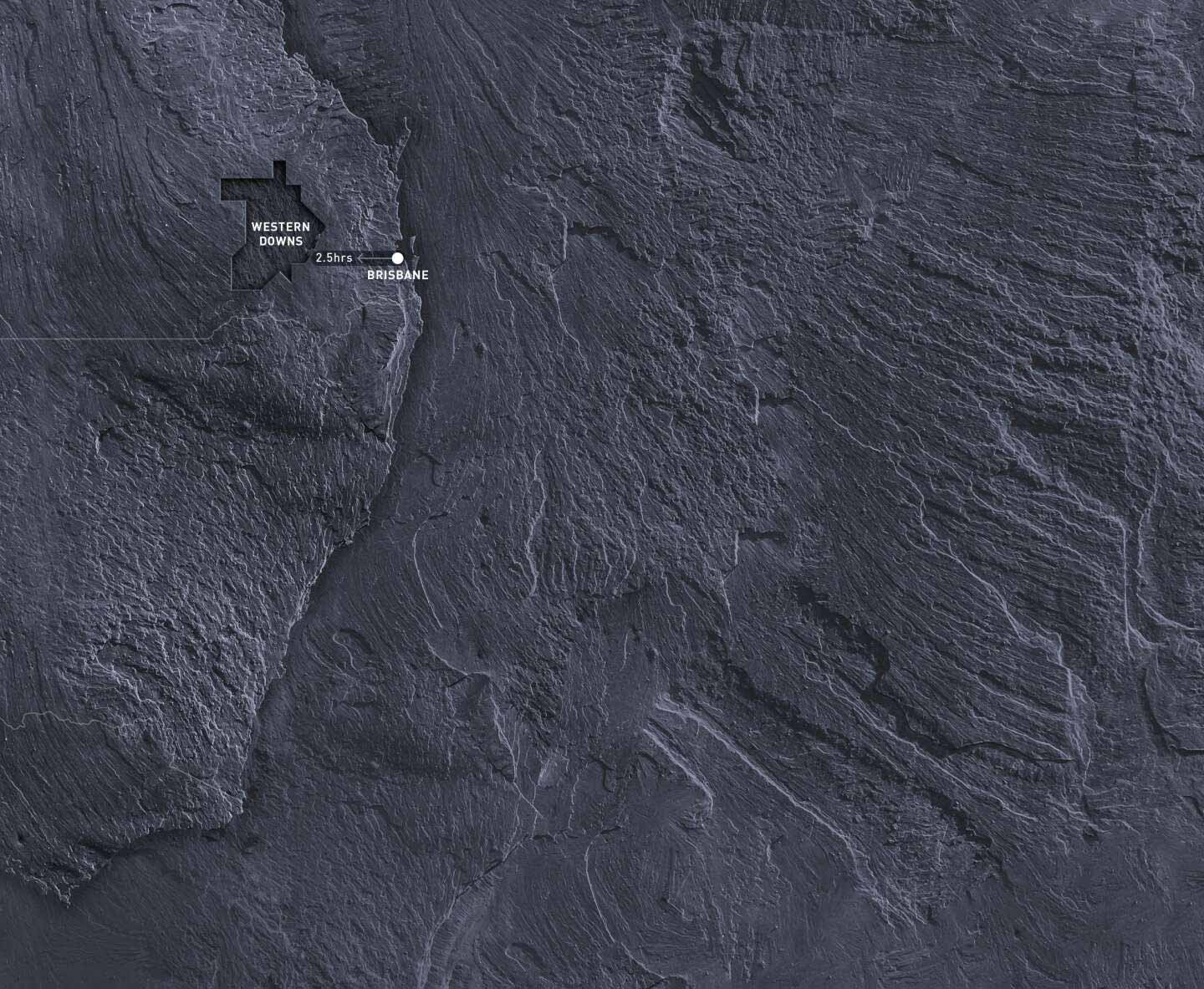 Subscribe to our newsletter