Chinchilla Melon Festival
Known as the 'Melon Capital' of Australia, every two years the thriving Chinchilla community welcome in excess of 20,000 visitors for the unique, fun-filled and crazy experience of the Chinchilla Melon Festival.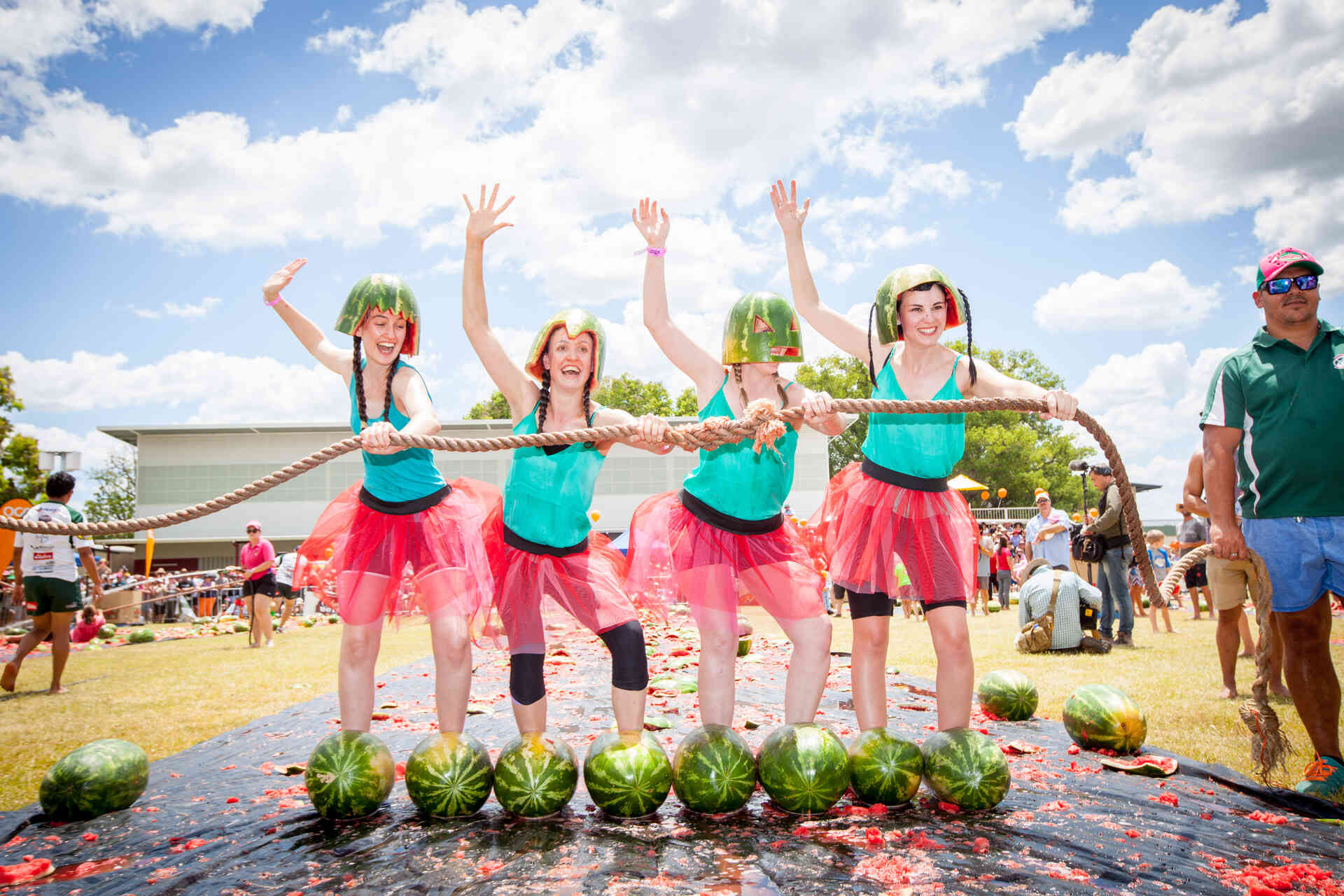 Chinchilla Melon Festival is one of the best festival experiences on offer. It is the world's biggest melon festival, and it will be back to celebrate its 15th biannual event in 2023.
To keep up to date with plans for the 2023 Chinchilla Melon Festival, visit www.melonfest.com.au
This festival has something for everyone with a Street Parade, Beach Party, Free Family Activities, Festival Feasts, Farm Tours and an arena full of melon related activities to name a few.
Visitors from around the globe descend on the township to try their hand at a range of unique activities including Melon Skiing, Melon Pip Spitting, Melon Bungy and Melon Chariot Races. This festival is definitely one for the 'bucket list' and is the ideal way to enjoy the warm hospitality of the Western Downs region.
Visit www.melonfest.com.au for more information.