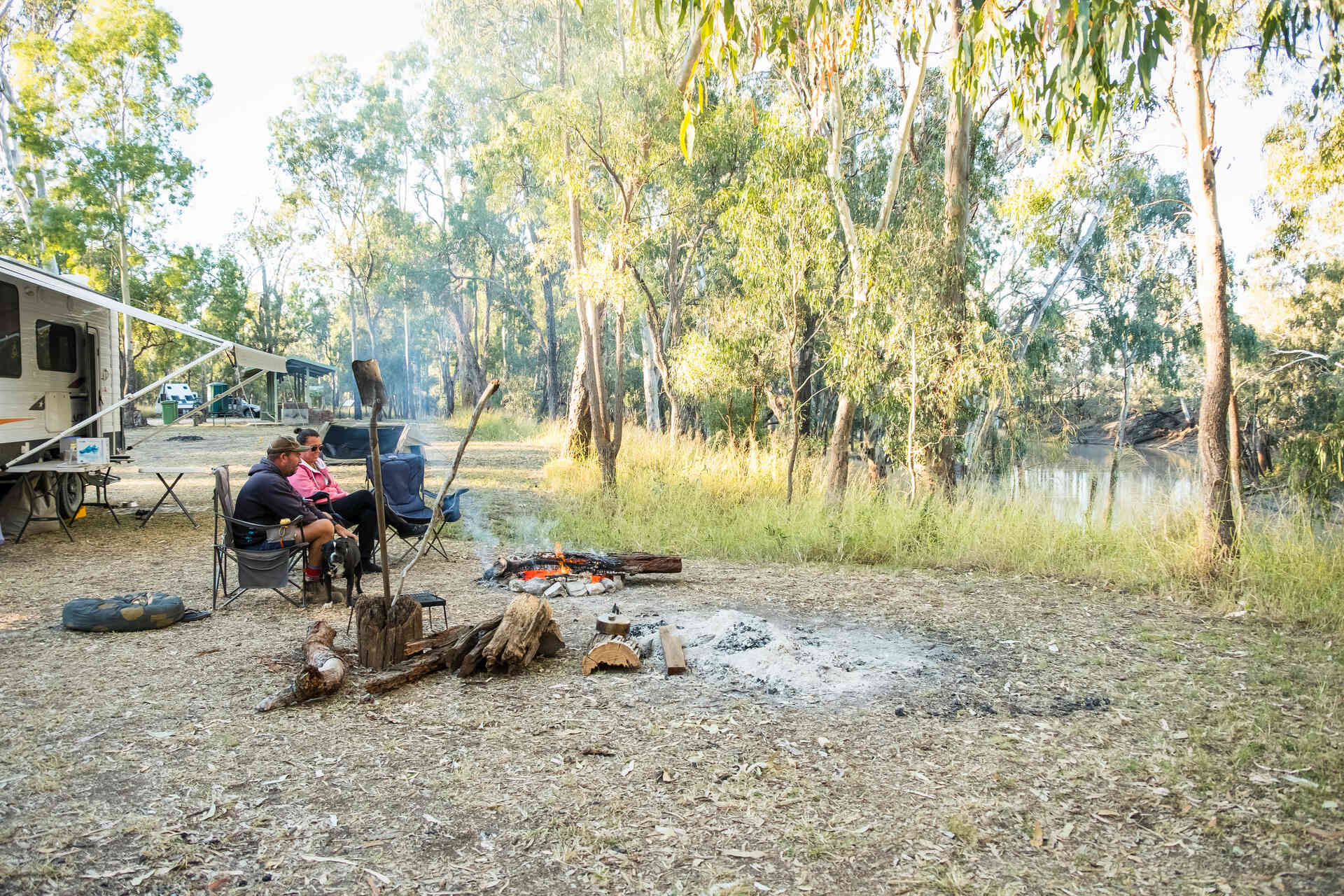 Sink your line into one of the most serene spots in Queensland
To drop a line, reel in a catch or sit and watch the world go by and experience fishing in the Western Downs. From weirs to the long and winding Condamine River, there's a fish and a sunny spot for every angler. Have a chat with a local to find that secret fishing hole.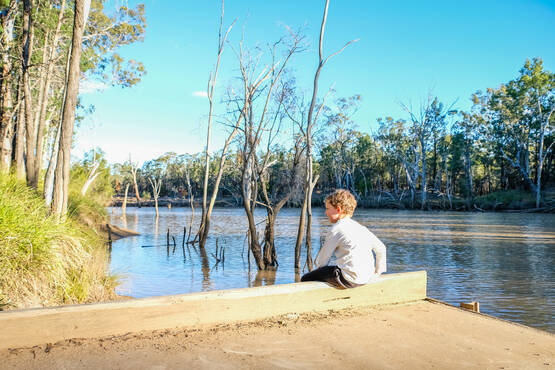 Peaceful freshwater rivers and creeks, wide-open spaces and big blue skies – all things naturally suited to outdoor activities.
There are plenty of fishing spots across the Western Downs with unspoilt freshwater lagoons, lakes and weirs providing the idyllic setting for a catch or two, with many camping and caravanning sites to park yourself for a few days and make the most of fishing in the Western Downs.
Gil Weir and Chinchilla Weir require fishing permits, be sure to pick up a fishing license and know your rules and regulations before heading out on your next fishing adventure.
Our Fishing, Camping and Caravanning in the Western Downs brochure will be your guide.
Fish in the Western Downs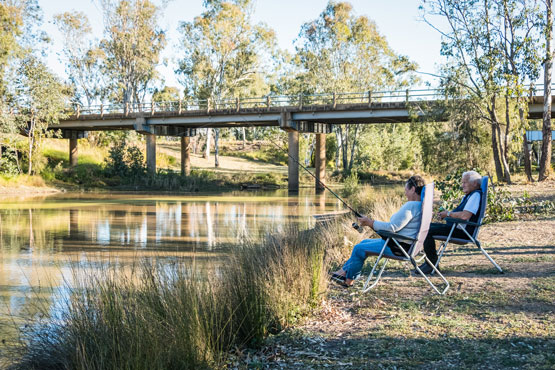 Fishing in Dalby
Dalby is home to Myall Creek, the perfect spot for an afternoon of fishing or to just take a short break on your travels.
Enjoy a spot of freshwater fishing followed by picnicking, camping, and … well, more fishing. And don't forget to visit the Bunya Mountains.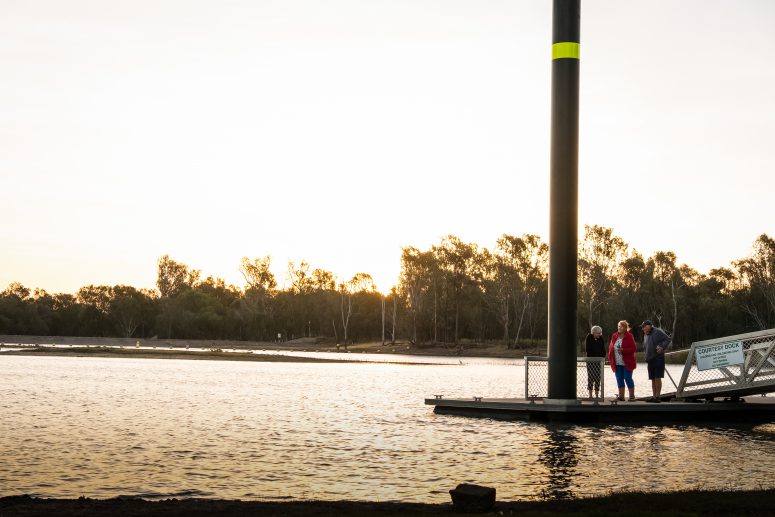 Fishing in Chinchilla Weir
Set in peaceful bush surroundings, Chinchilla Weir is a popular destination (and free campsite to pitch your tent or steady your caravan for a few days) for watersports and fishing. The Weir is stocked with golden perch, Murray cod and silver perch, yours for the hooking.
Don't forget to obtain a Fishing Licence and keep in mind you cannot fish within 200 metres either side of the weir wall.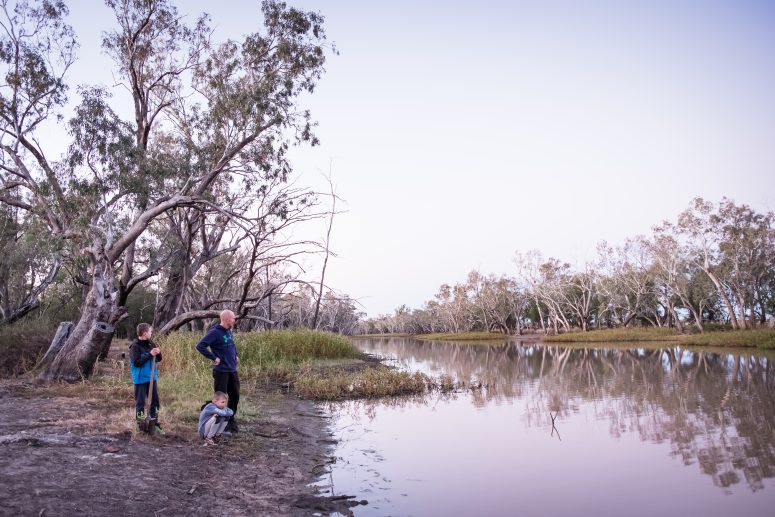 Fishing in Condamine River
The Condamine River, part of the Balonne catchment is one of the largest catchments in the Murray-Darling Basin and harbours some of the best Murray cod and yellowbelly fishing in Queensland. Be sure to wet a line and try your luck when descending upon Condamine.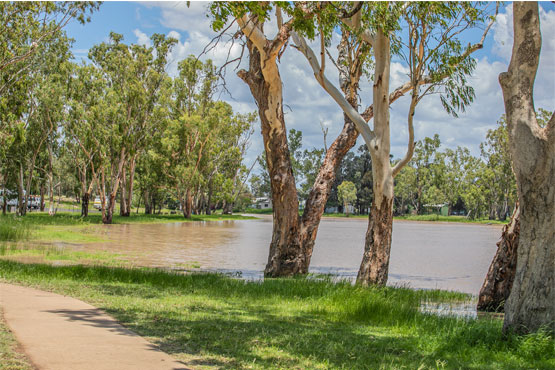 Fishing in Tara Lagoon
Located on the edge of town, Tara Lagoon is part of Undulla Creek and host to a serene camping ground with great facilities and powered sites. A pathway along the water's edge provides a tranquil walking or cycling track and ample opportunity to enjoy the impressive native parrots and birdlife that collect in the eucalypts.
Over time, the Tara Lagoon has become a much-loved space in the community for fishing enthusiasts visiting the region. Keep an eye out for additional boardwalk and viewing platforms, along with new picnic shelters firepits, designated powered RV campsites and more coming in Oct 2021.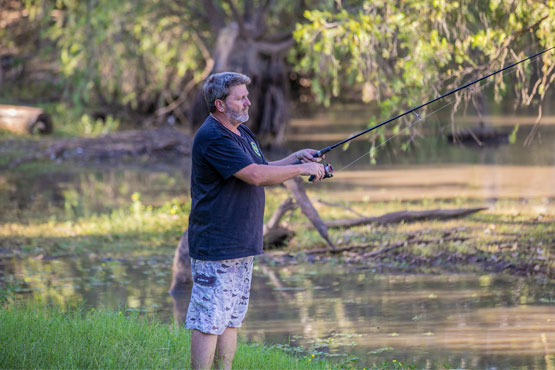 Fishing in Miles
Fishing in the Dogwood Creek at Gil Weir only 4.5km south of Miles on the Leichhardt Highway is a great place to while away the day. Stay a few hours or camp the night, the Gil Weir is stocked with Murray Cod and Golden Perch (fishing permit required).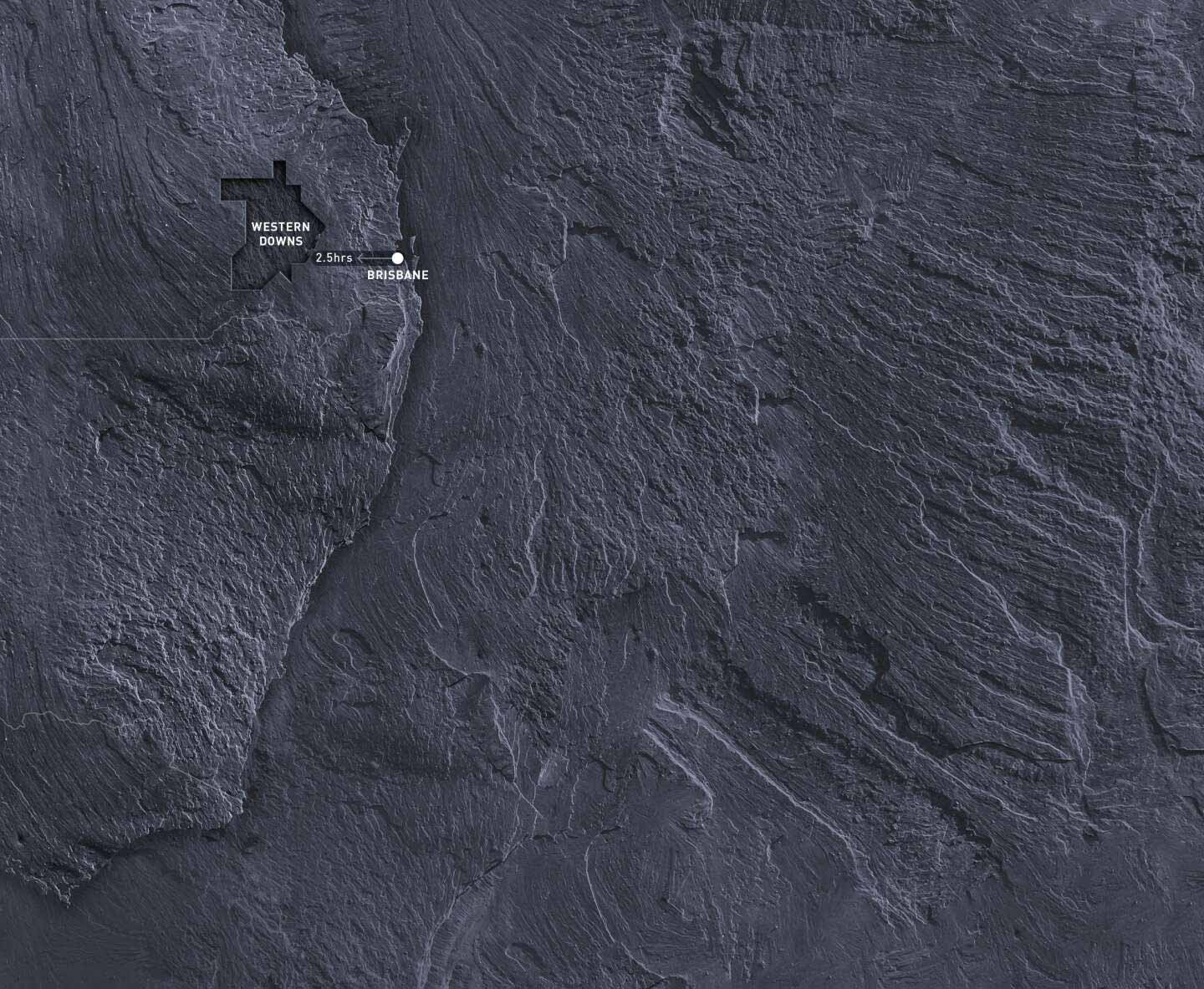 Subscribe to our newsletter