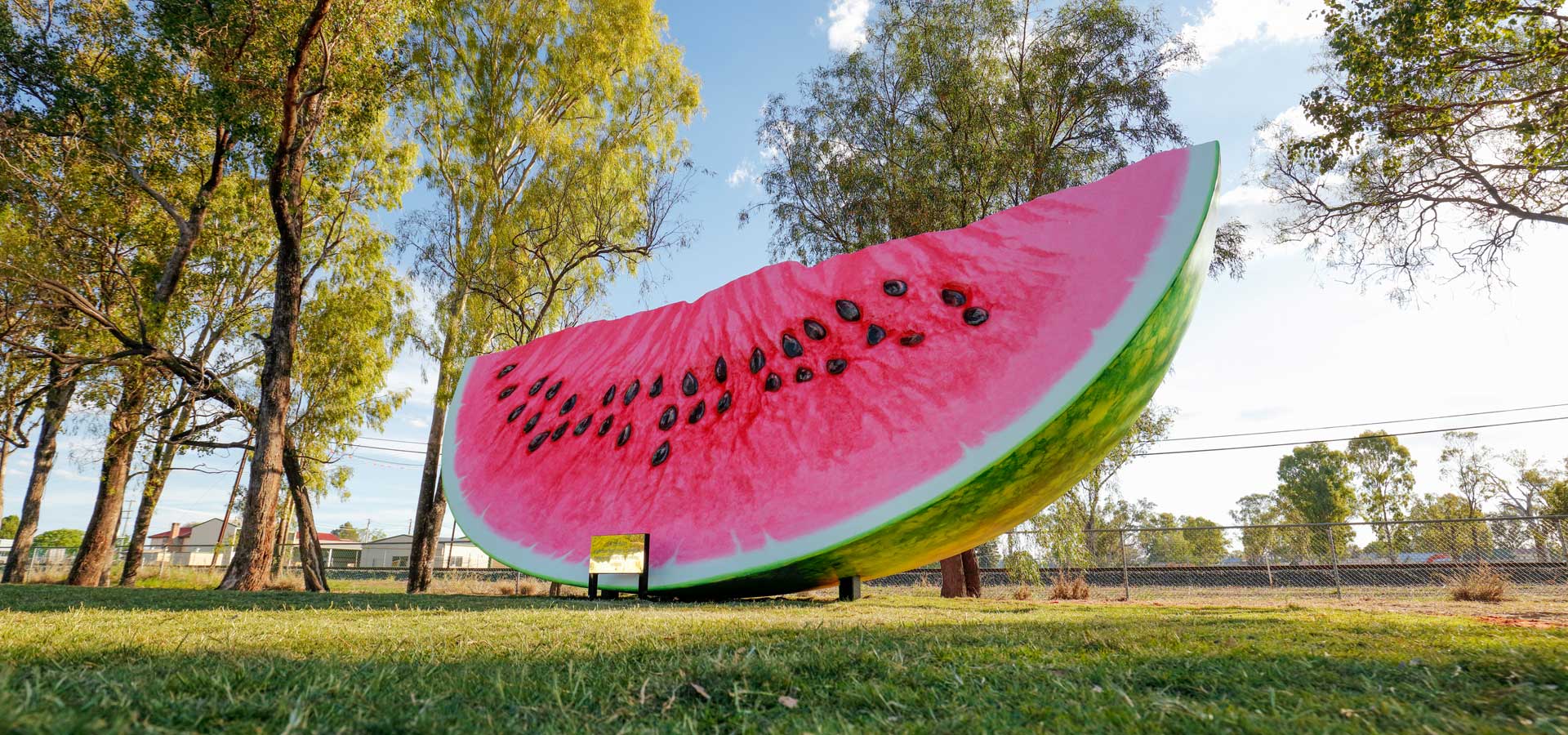 Chinchilla
Known for its quirky and fun-filled biennial Melon Festival, Chinchilla is a vibrant country town in the heart of the Western Downs. But don't be fooled by this small town's size, it belies its population with the quantity of produce grown in the region. In fact, Chinchilla produces 25% of Australia's watermelons. Try your luck fossicking for petrified wood or wander the shady tree-lined main street. Visit nearby country townships of Brigalow, named after the local brigalow trees and Kogan with its public artworks and sculptures that have added vital history to the local area.
Experience Chinchilla
Check out the melon capital of Australia – start with a selfie with The Big Melon, continue on with a stroll down the Camphor Laurel tree-lined main street and finish at the Chinchilla Weir – a freshwater playground.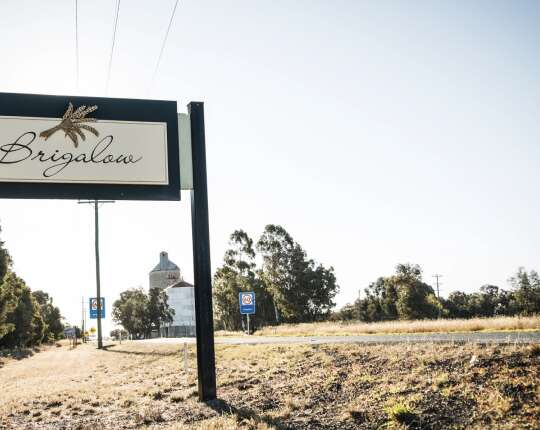 Brigalow
The small settlement of Brigalow lies 20km east of Chinchilla on the Warrego Highway.
A sentry of grain silos signals the town, which was named for the brigalow tree that grows in the area's fertile black soil.

HIGHLIGHTS:
Tuck into an all day breakfast or famous Brigalow Burger from the Brigalow General Store.
In summer, buy just-picked fresh melons and pumpkins at our roadside farm gate.
Wander the peaceful Brigalow Lutheran Cemetery, where many of our pioneering German ancestors lie.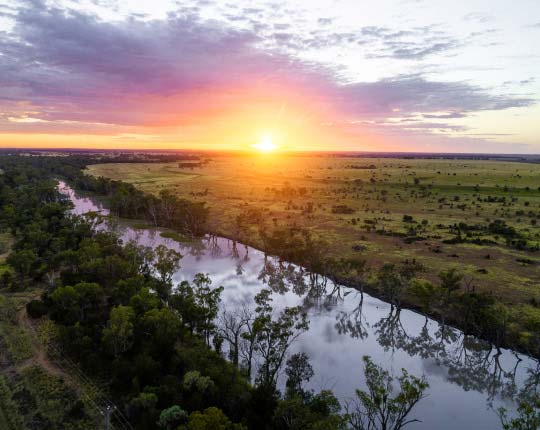 Kogan
With a colourful history as an old droving centre and home to famous Australian artist Hugh Sawrey, Kogan is now dominated by the Kogan Creek Power Station, a 750 megawatt coal-fired power station.
HIGHLIGHTS:
Enjoy the public artworks and medal sculptures made by local artists in the gardens of the Q150 Hugh Sawrey Walkway.
Visit the power station's viewing platform midway between Brigalow and Kogan. It's a spectacular sight, particularly at night!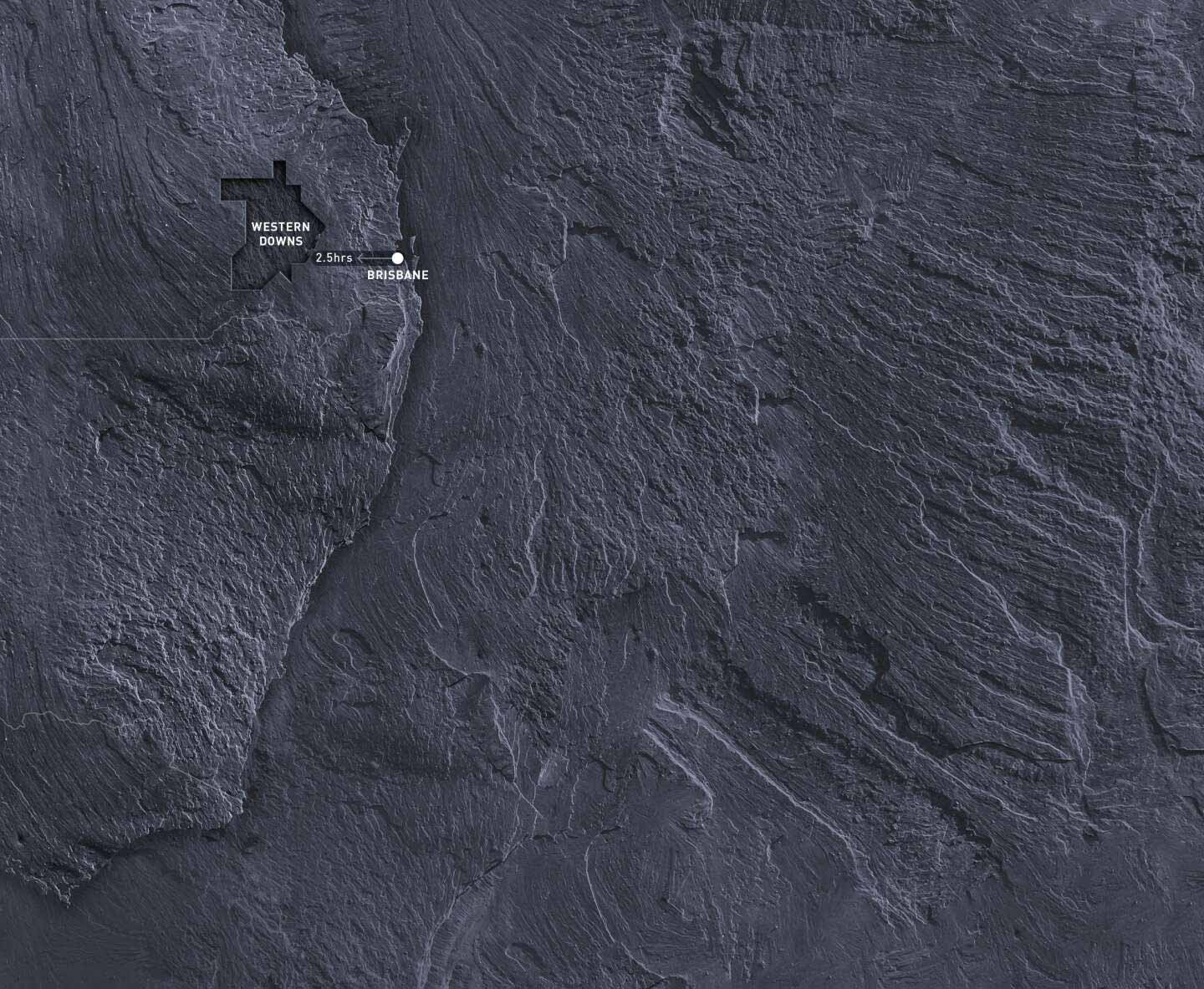 Subscribe to our newsletter