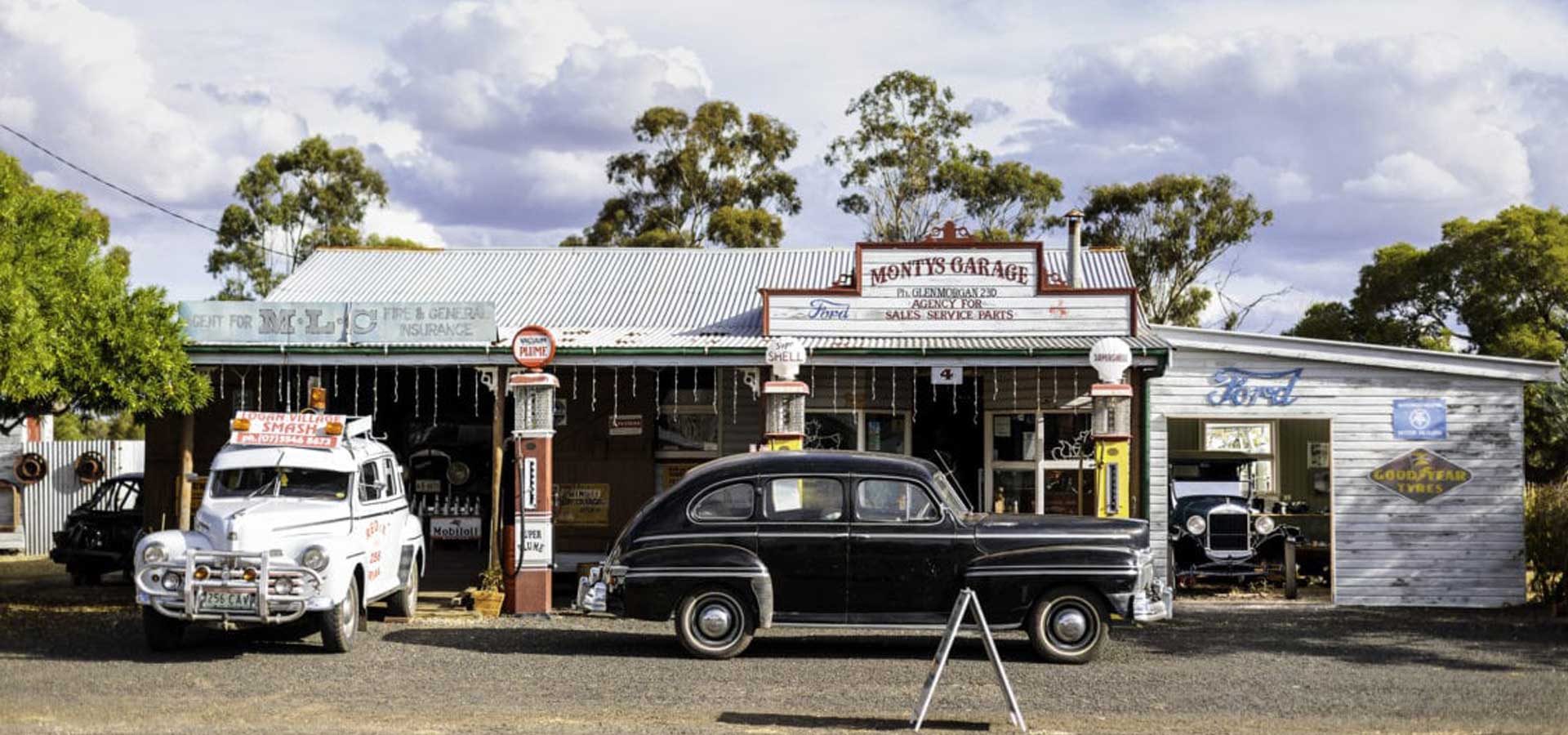 History and Heritage in the Western Downs
Experience the Western Downs' rich history and heritage full of museums, memorials, cemeteries and monuments.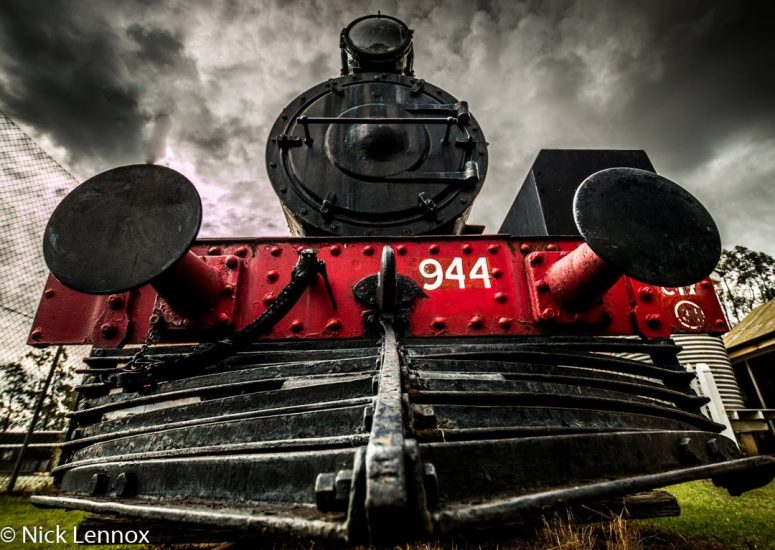 The townships of the Western Downs echo with the past, where you'll discover the true meaning of the pioneering spirit. Retrace the footsteps of early explorers through original buildings, imagine life as an early settler in well-preserved slab huts & visit the past, preserved in authentic bush museums dedicated to all things outback life.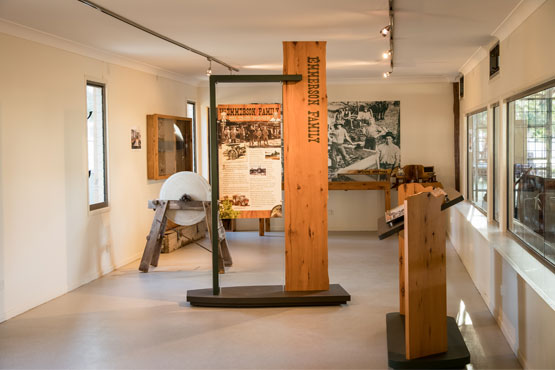 History & Heritage in Chinchilla District
Chinchilla has a diverse history and heritage. Feel like visiting an original cemetery? There's the Chinchilla Pioneer Cemetery – located on the Warrego Highway opposite the Chinchilla Visitor Information Centre. Want monuments? There's monuments of intrepid explorers, cenotaphs, memorials and even a monument dedicated to moths!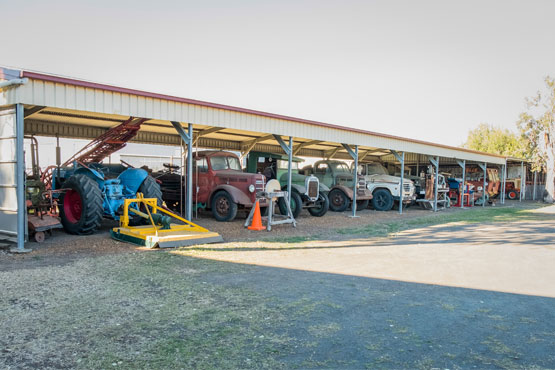 History & Heritage in Dalby District
For some military history, Dalby's got the War Memorial Gates and Digger in ANZAC Park, featuring sandstone memorial gate pillars and a larger-than-life statue of an Australian Infantry Soldier, one of only two in Queensland cast in bronze. Dalby also has a monument to the much-loved Cactoblastis Moth that eradicated the Prickly Pear. Head to nearby towns Kaimkillenbun and Bell for more history and heritage.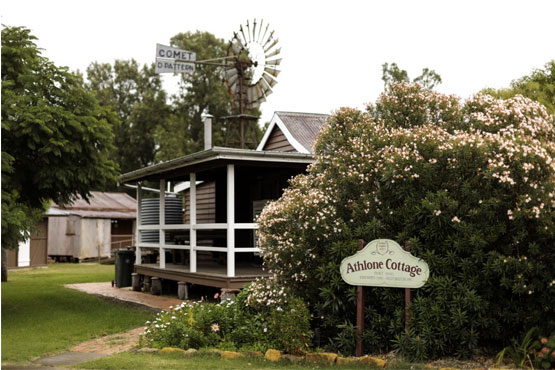 History & Heritage in Jandowae District
Jandowae's history and heritage spans original restored cottages, the start of the Dingo Barrier Fence (the longest fence in the world), an original railway station and a War Memorial, commemorating the locals enlisted in WWI. Visit neighbouring Jimbour to experience Jimbour House's magnificence and its lush gardens, and head to Warra for monuments and parks.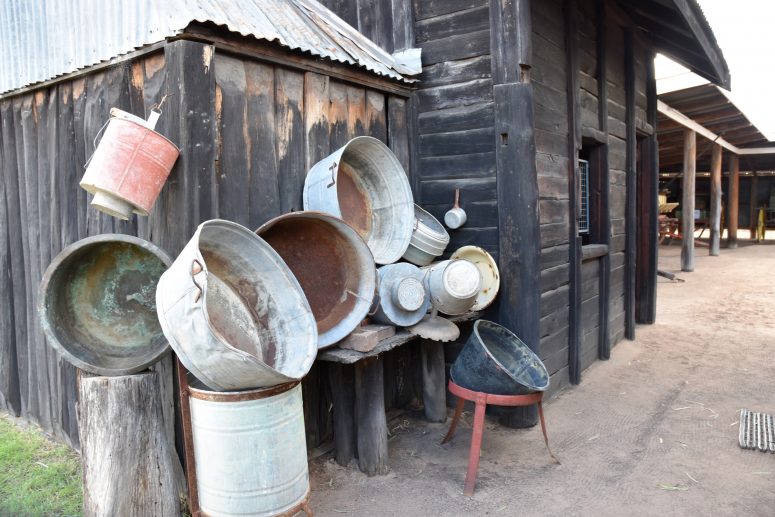 History & Heritage in Miles District
Miles has you covered for history and cemeteries, starting with the Miles War Memorial Wall of Remembrance, the Second Town Cemetery, Pitt's Flat Footbridge and Paddy's Creek Historical Site, marking the graves of a number of settlers and their families. Plus, experience early history at the Miles Historical Village Museum featuring over 30 authentic and original buildings from the 19th and 20th centuries.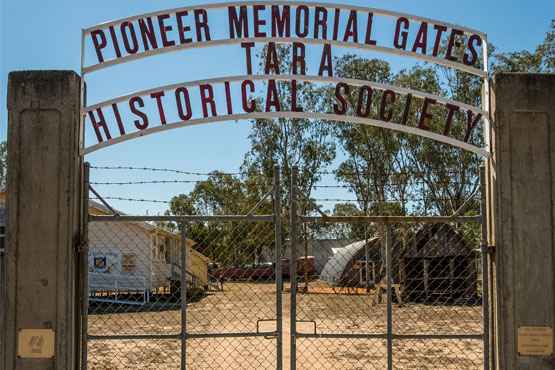 History & Heritage in Tara District
Walk back in time with a stroll in the Walk of Remembrance Garden commemorating members of the armed services who resided in the Tara region. Check out Settlers Park, a walkway and garden honouring our first settlers. Visit the Bertie Barden Clock and Tara Honour Board in the Tara Memorial Hall, and the Memorial Cenotaph at the front of the Tara Memorial Hall. The timber honour board and sandstone cenotaph remember local diggers that served their country.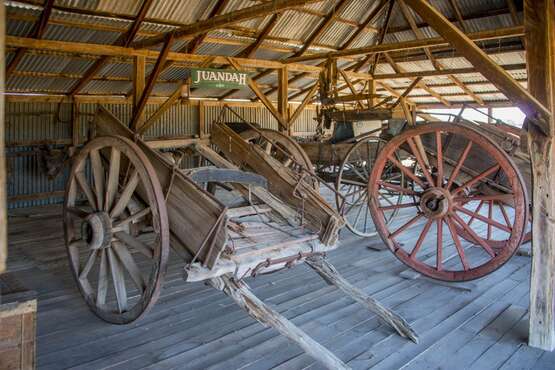 History & Heritage in Wandoan District
Wandoan is laden with history – Juandah Historical Site, the Wandoan Heritage Stone, Mick the Dog's sculpture, the Wandoan War Memorial, Wandoan Stone War Memorial, the Juandah Cemetery Reserve – the location of four gravesites dating back to the early pioneers, and Arnold Street Cemetery Reserve, containing the graves of some of the earliest pioneers dating back to the early 1900s.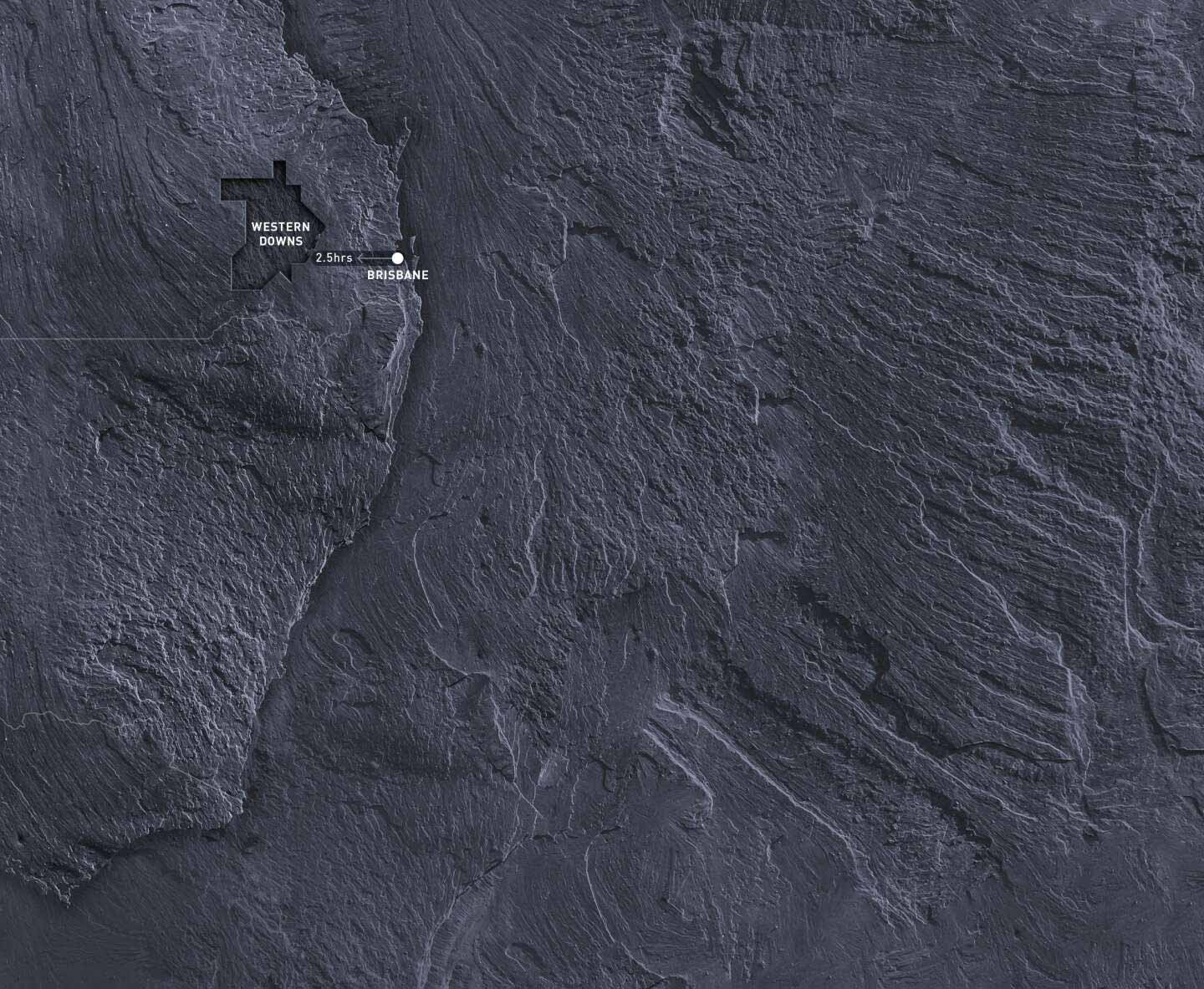 Subscribe to our newsletter