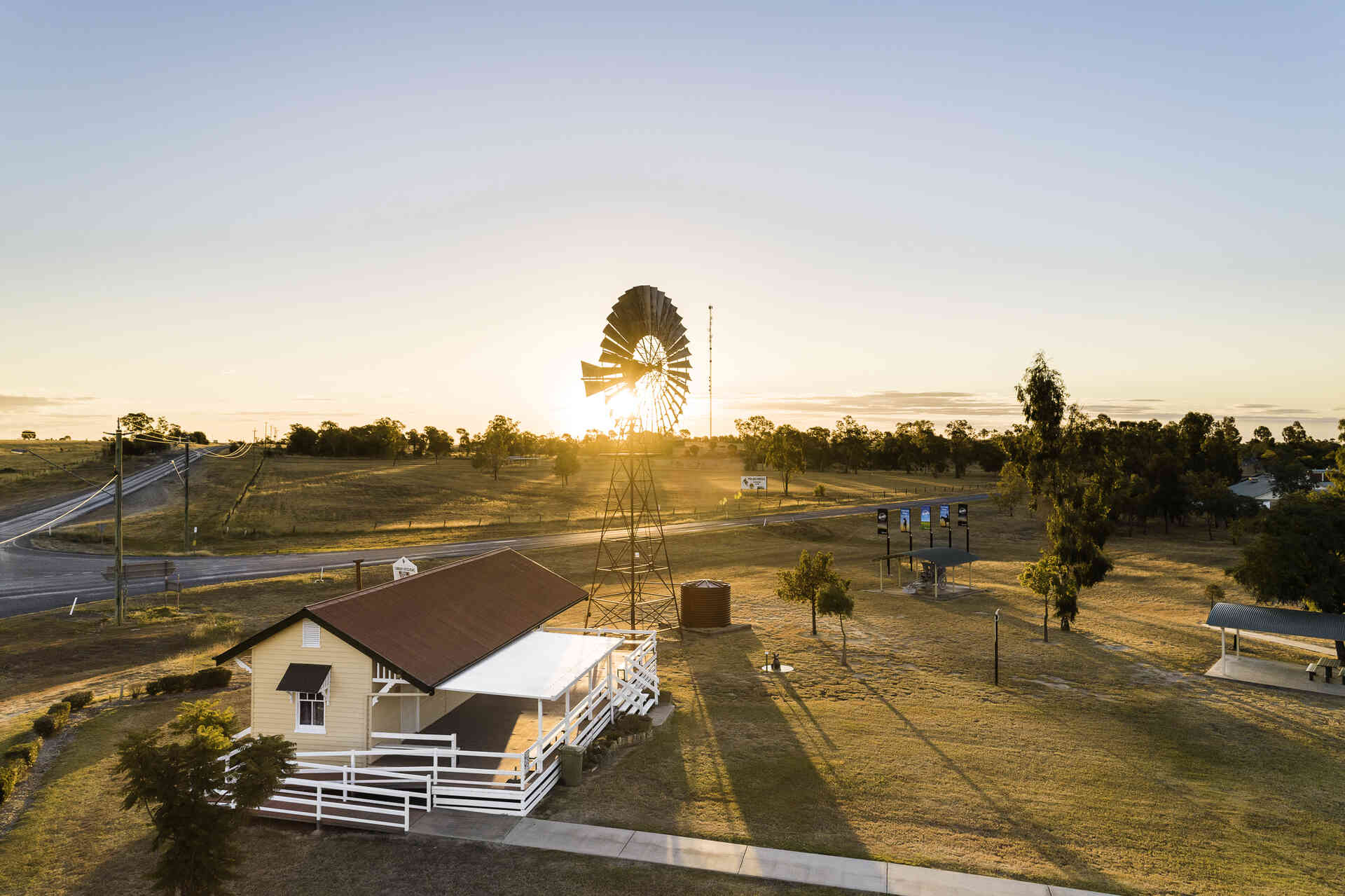 Wandoan
The charming wheat and cattle town of Wandoan is a welcome stop between Miles and Taroom along the Leichhardt Way, set on a backdrop of towering grain silos and prime farming land. Discover a proud heritage and some of the region's best bush camping and fishing spots. South of Wandoan lies the small settlement of Guluguba, home to just over 40 farming families. Originally a mixed cropping area, the area now successfully produces beef cattle and grain.
Experience Wandoan
Take yourself on a self-guided heritage trail tour, visit the information centre, see Mick the lifesaving dog's statue and don't forget your camera at the original site of the European settlement – the Juandah Head Station. Discover original buildings and historical displays, and a fascinating insight into Ludwig Leichhardt's explorations and the soldier settlers.
History & Heritage
History & Heritage
Tracing its European origin back to Ludwig Leichhardt's journey, Juandah Station was the first European settlement in the area, expanding into the township of Wandoan it is today. Original pioneering buildings are still standing at the original Juandah Heritage site.
Learn More

about History & Heritage
Self Drives
Self Drives
Take yourself on a self-guided heritage trail through the Waterloo Plain Environmental Park, complete with walkways and bridges, so you don't need to wade through any wetlands to get around. The trail takes you on a discovery tour of the rich history of Wandoan captured through colourful public murals.
Learn More

about Self Drives
For the Kids
For the Kids
Experience Western Downs and enjoy family time. We've got you covered from a selfie at The Big Melon to a festival of Big Skies and all things in between. Try your hand at fossicking or pitch a tent, drop a line and roast a marshmallow.
Learn More

about For the Kids
Bookable Tours
Bookable Tours
Find and book sightseeing tours, attractions, things to do and fun activities across the Western Downs. A bookable tour offers a unique way to meet a local, make fascinating friends with fellow travellers all whilst taking the pressure of you making the plans. Let us inspire you to explore Western Downs further.
Learn More

about Bookable Tours
Arts & Culture
Arts & Culture
Peek in at the Leichhardt Gallery, a community gallery space incorporated within the Wandoan Library. Often used to present travelling exhibitions local displays of art are also regularly on display.
Learn More

about Arts & Culture
Nature
Nature
Pitch your tent (or rest your caravan wheels) at Waterloo Plain Environmental Park, best known for its chirpy birdlife and 11 hectares of parkland hugging its water lily-clad lake. Keep your Birds of Western Downs book handy (or pick up a guide from the local information centre) – twitchers have been known to spot up to 30 species of birds in 30 minutes at this park.
Learn More

about Nature
In Wandoan, stop and commemorate the 103 families who came to Wandoan through the Soldier Settler Scheme between 1952 and 1954 and read their stories at the Avenue of Honour memorial site. To hear the stories of the Soldier Settler families Click here.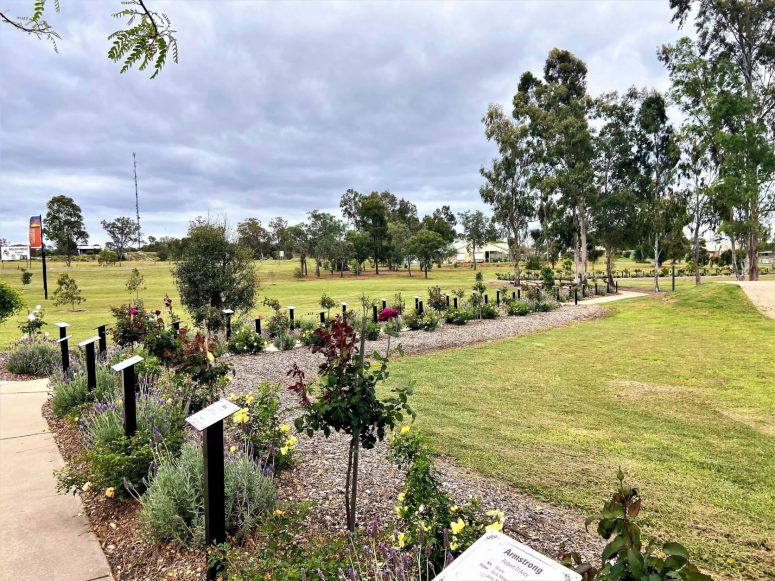 Camping & Caravaning
Camping & Caravaning
Spend time in nature as you camp or caravan. Spend your days, strolling the town's walking trails and soak in the atmosphere, go bird spotting or drop a line to reel in the catch of the day.
Learn More

about Camping & Caravaning
Farm Stays & Retreat
Farm Stays & Retreat
The Western Downs offers a variety of welcoming boutique & rural retreats that provide an authentic experience of life on the land.
Learn More

about Farm Stays & Retreat
Hotels & Motels
Hotels & Motels
The Western Downs has no shortage of room nights across its hotels and motels if camping isn't your style. From boutique accommodation to villas, you'll find somewhere to rest your weary bones after a day of exploring.
Learn More

about Hotels & Motels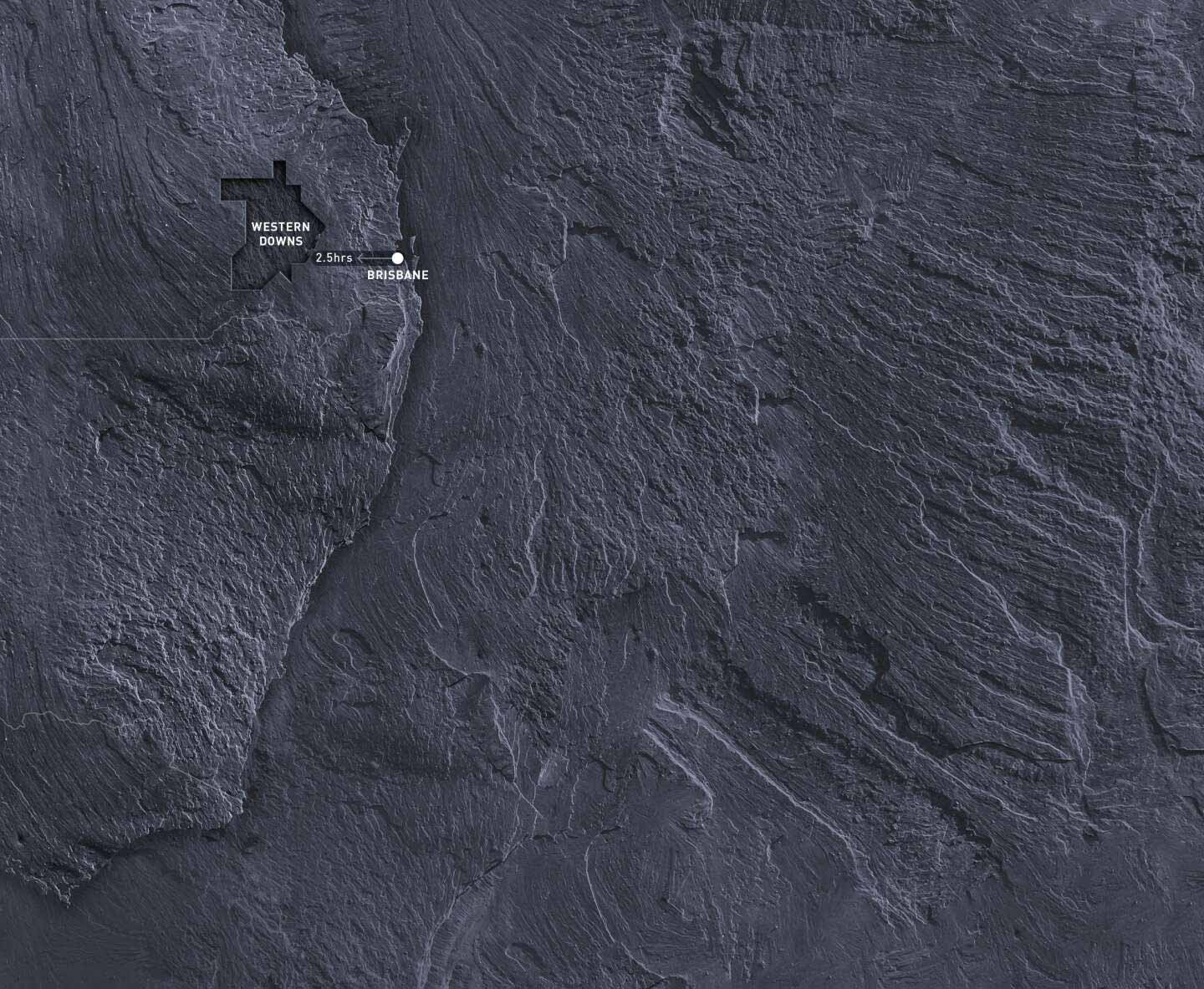 Subscribe to our newsletter