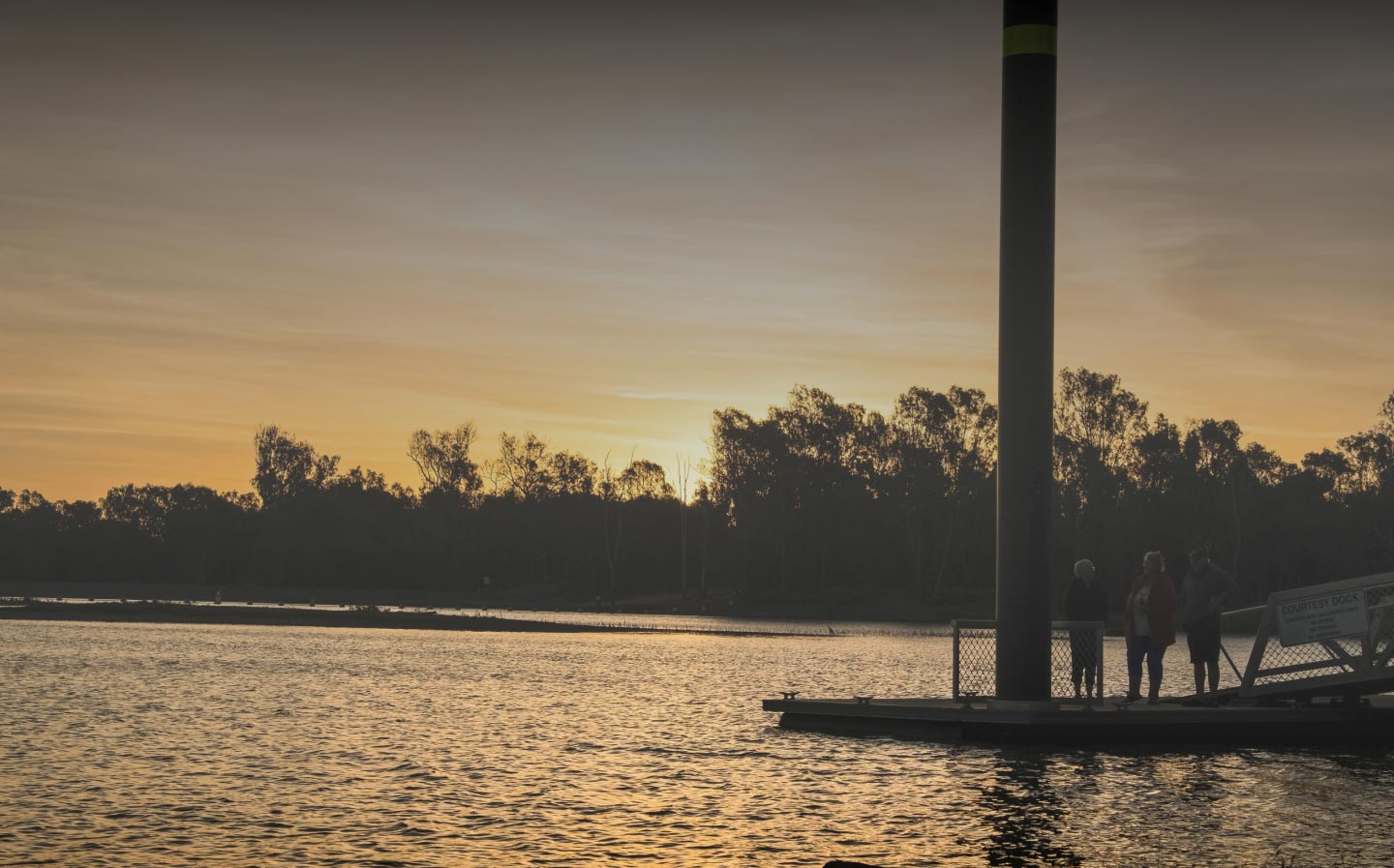 Towns of the Western Downs
From Dalby to Drillham and Wandoan to Westmar and all those dotted in-between, you'll find towns rich in history, culture, agriculture and natural beauty in the Western Downs.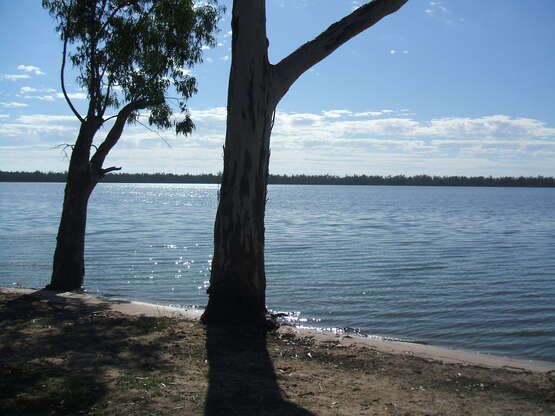 Discover why these towns are well-known for their local produce – colourful tapestries of sunflowers, grain, wheat and cotton crops; cultural festivals and events – such as camel racing and a melon festival; and local sights – renowned historical villages, vibrant sunsets and the second longest manmade structure in the world.
Star-filled skies, open spaces and amazing sunsets. The Western Downs is home to the Robyn Gordon Grevillea located within the Myall Park Botanic Gardens at Glenmorgan, the rare pink native water lily at Chinaman's Lagoon in Miles as well as a plethora of wildflowers located around the region.
Stimulating art galleries displaying high-quality contemporary art. Engaging museums with meticulously preserved history including military artifacts and pioneering heritage. Or slip into a slower pace as you explore our peaceful waterways and quiet country roads.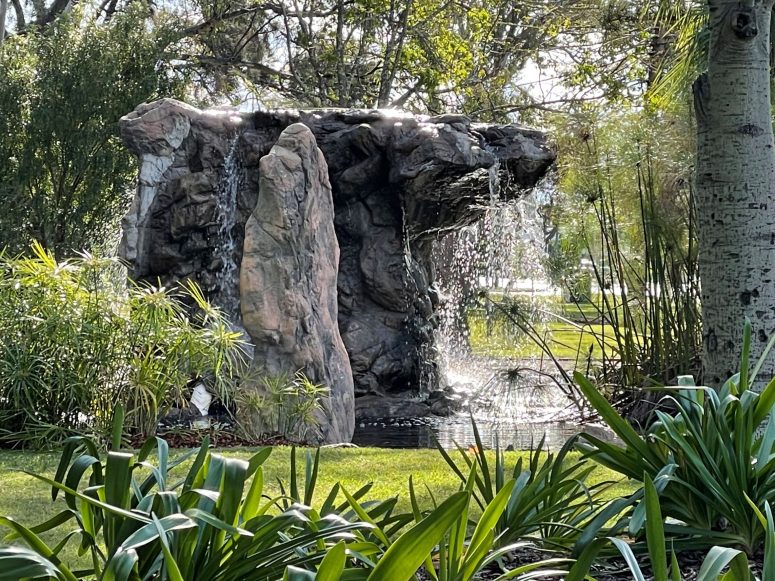 Dalby
The thriving regional centre of Dalby is flush with cafes and natural wonders. It started with humble beginnings in 1841 as a crossing for Myall Creek (a tributary of the Condamine River), and soon became the gateway to the Western Downs. Boasting lush gardens at heritage-listed Jimbour House, visitors can sample the area's rich heritage and country hospitality.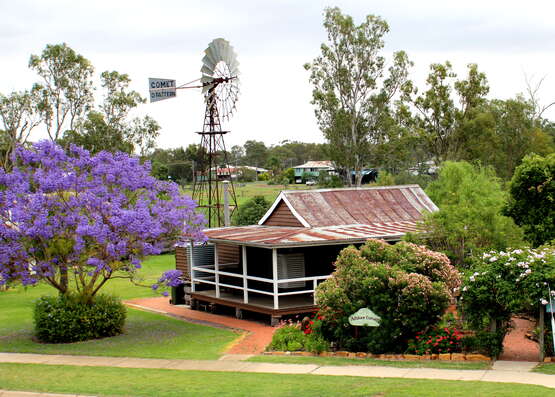 Jandowae
The second longest man-made structure in the world – The Wild Dog Barrier Fence – starts its journey towards the south in Jandowae, stretching over 5,500km and passing through three States. Settled in 1862, Jandowae was referred to as 'Jindowie', an Aboriginal word meaning 'waterhole'. When the railway line was extended to the settlement in 1914, it was renamed 'Jandowae' to avoid confusion with nearby Jondaryan.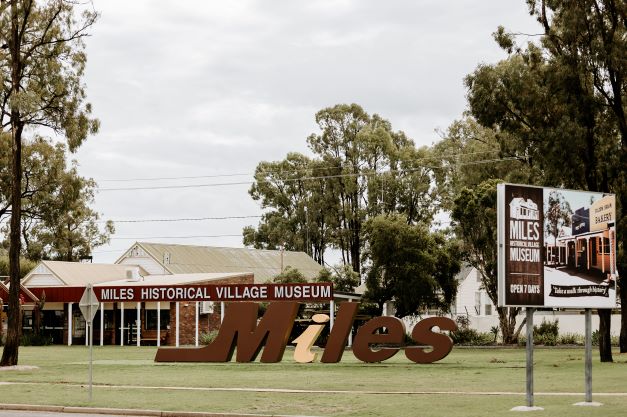 Miles
At the crossroads of the Warrego and Leichhardt Highways, you'll find the charming town of Miles. Home to what's recognised as one of Australia's best Historical Villages, visitors can experience authentic, original early history at the Miles Historical Village Museum with over 30 buildings from the 19th and 20th centuries. Miles also plays host to a vibrant arts community and the biennial Back to the Bush Festival held when the wildflowers first appear.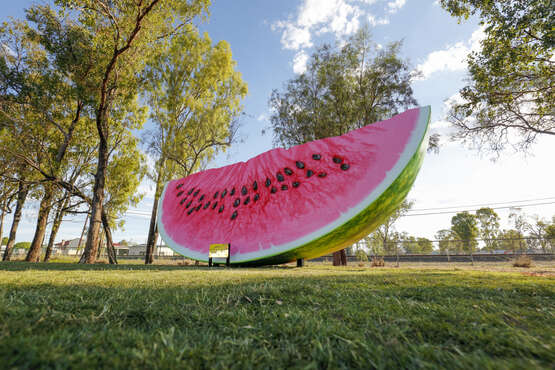 Chinchilla
The vibrant country town of Chinchilla is known for its biennial Melon Festival which celebrates the fact the town produces 25% of all Australia's watermelons. Chinchilla is also home to renowned petrified wood which you can fossick for. Its nearby townships include Brigalow, named after the local brigalow trees and Kogan, known for its public artworks and sculptures.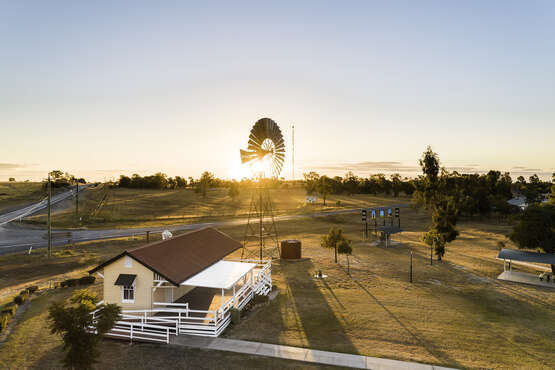 Wandoan
Wandoan wears its history and heritage on its sleeve along with some of the region's best bush camping and fishing spots. The quiet town is a welcome pit stop between Miles and Taroom along the Leichhardt Way, set on a backdrop of towering grain silos and prime farming land. Primarily known for wheat and cattle production, Wandoan is worth a stop along the journey.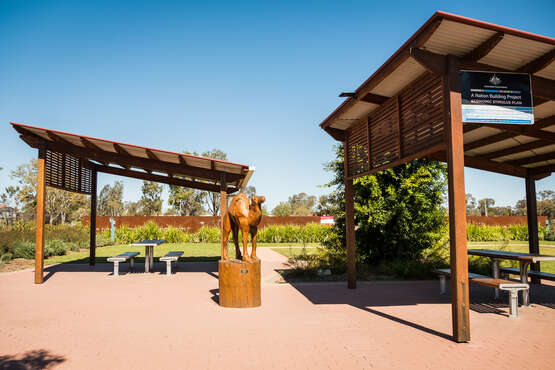 Tara
Tara's corner of the Western Downs is home to some remarkable sights – from an internationally renowned botanic garden to camel racing and a quirky vintage car museum. The town celebrates its multiculturalism with the award-winning biennial Tara Festival of Culture and Camel Races and has preserved its pioneering history in the local museum.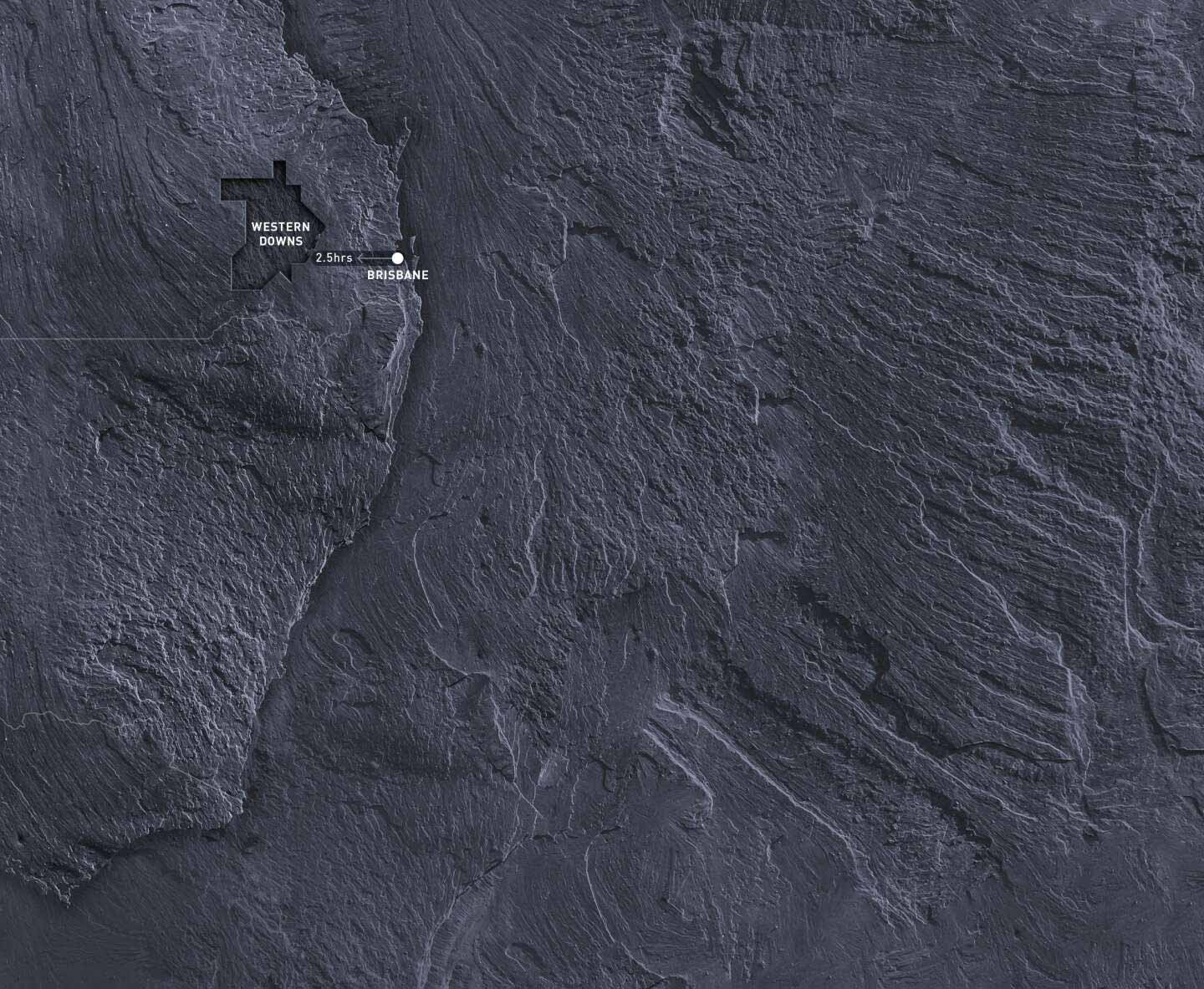 Subscribe to our newsletter