Welcome to the Western Downs
You're now entering Big Sky country
Blankets of produce, wildlife that carries the song of the bush, landscapes that spring to life and a proud heritage with an appreciation of the land.
Experience Western Downs, It's the people that make it.
Less than three hours west of Brisbane, the Western Downs is a welcome escape from fast-paced city life. Known as Big Sky country, here in the Western Downs days unfold under vast open skies before the sun sets in tinted pastels and a blanket of stars appears in the clear night. Discover country towns, rich with pioneering history and friendly local characters, along with a vibrant arts and culture scene. Our country landscapes, national parks and freshwater lakes provide natural settings for camping and all kinds of outdoor adventures, from water sports to birdwatching, fossicking for rare petrified wood and much more.
We pride ourselves on our distinctive and quirky festivals and events, helping to make the region what it is. Join the fun of the world's biggest watermelon festival; experience a grand night of opera in the grounds of the magnificent Jimbour House; watch the camels take to the track at Tara's Festival of Culture and Camel Races or immerse yourself in country-style fun at the Back to the Bush Festival in Miles.
Read our Western Downs Visitor Guide or get inspired with Exploring the Western Downs brochure.
Stay
Stay
Stay the night in the Western Downs choosing between sleeping under our big skies under just the cover of canvas, sleeping in the comfort of a hotel or motel bed, or settling into the creature comforts of a rural retreat or farm stay.
Learn More

about Stay
Experiences
Experiences
The Western Downs is full of rich heritage, proudly made local produce, quaint fishing spots and more arts and culture than first meets the eye.
Learn More

about Experiences
Towns
Towns
From Miles to Dalby and all those dotted in-between, you'll find towns rich in history, culture, agriculture and natural beauty in the Western Downs.
Learn More

about Towns
Events
Events
Festivals and events for food and celebrating the bush are expected, but the Western Downs also plays host to festivals for watermelons, camel racing and operas sung in a historical homestead's garden.
Learn More

about Events
Getting Here
There's plenty of ways to get to the Western Downs – by road (drive at your leisure) coach (with daily services departing from Brisbane), train (operating twice weekly from Brisbane) or air where QantasLink, Regional Express (Rex) and Airnorth will connect you with the region via Toowoomba Wellcamp Airport.
With its beautiful gardens and bustling main street, the thriving regional hub of Dalby is the gateway to the Western Downs.
Experience Now
Discover some truly remarkable treasures in this corner of the Western Downs.
Experience Now
The quiet wheat and cattle town of Wandoan, the perfect stopover as you travel along the Leichhardt Way.
First proclaimed by European settlement in 1862 and referred to as 'Jindowie', an Aboriginal word meaning 'waterhole'.
Experience Now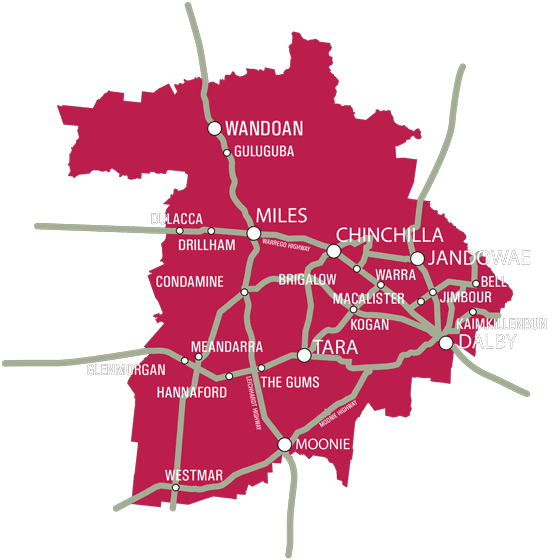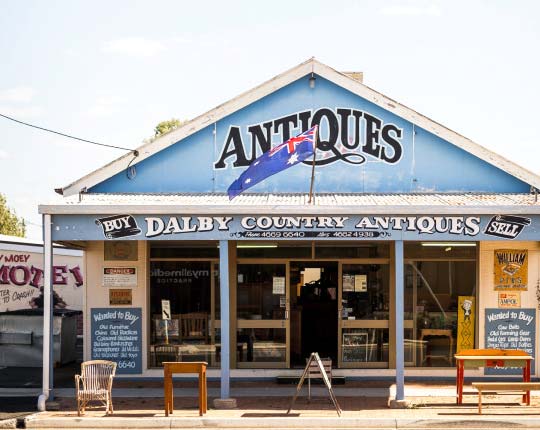 Towns
Discover why the towns along the Western Downs are well-known for their local produce – colourful tapestries of grain, wheat and cotton crops; cultural festivals and events – such as camel racing and melon festivals; and local sights such as historical villages, vibrant sunsets and the second-longest manmade structure in the world.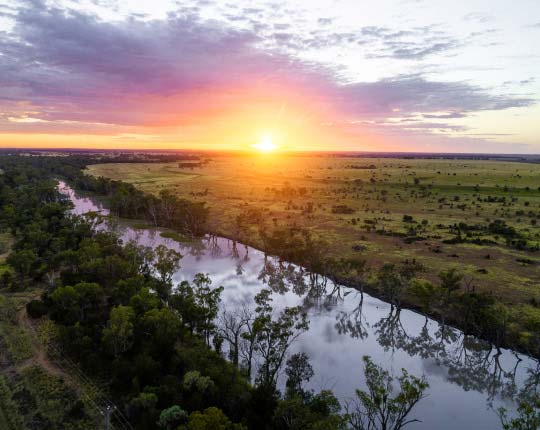 Experience
The towns in the Western Downs region have plenty of experiences to offer visitors, from fishing in quaint local spots to camping and birdwatching, strolling through gardens, art galleries and observing the area's rich history and heritage – each town has a story to share with you.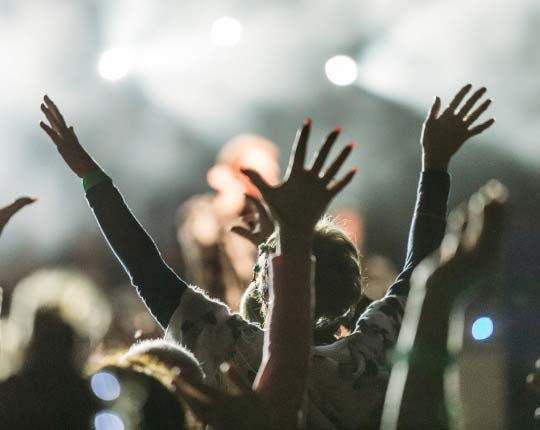 Events
From Miles' Back to the Bush Festival to Chinchilla's Watermelon Festival, you won't be short of quirky events to attend during your stay in the Western Downs. There's also Dalby's Delicious and DeLIGHTful Festival, a multicultural food extravaganza, the award-winning Tara Festival of Culture & Camel Races and Big Skies Festival set against the backdrop of Jimbour House.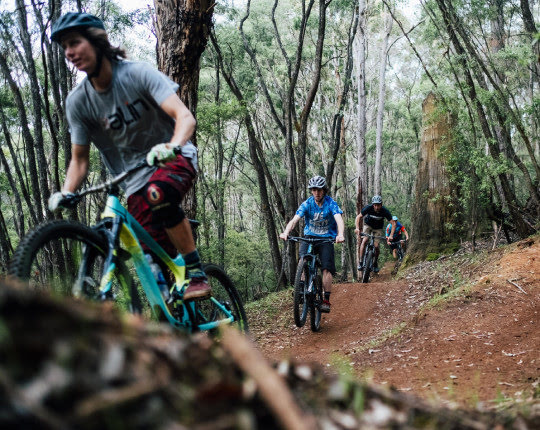 Coming Soon
Construction of a brand-new mountain bike adventure experience will soon get underway in the Bunya Mountains.
The trails will be designed to be enjoyed by new riders right through to those who are more experienced with five dedicated one-way loops and two dual direction link trails. This included a 1.7km link from Dandabah to Fisher's Lookout.
These mountain biking trails will be a first for the region and will offer another fantastic opportunity for residents and visitors to explore the region and enjoy all we have to offer here on the Western Downs.
Construction is expected to commence in September and will take around 8 months to construct.
Stay
The Western Downs has plenty of options for your stay – from camping and caravanning to the creature comforts of rural retreats and farm stays, your preferences are well catered for. Take your pick from campsites that get up close and personal with nature along waterfronts or state forests – many of which won't even cost you a dime. The region's hotel and motel offerings are vast, from villas to boutique accommodation like rural retreats and farm stays.
Featured Post
Another for the bucket list – experience farm life on the Western Downs
Another for the bucket list – experience farm life on the Western Downs
Ever wondered what life on the farm really looks like? Wonder …
Read More

about Another for the bucket list – experience farm life on the Western Downs
The Western Downs blog is the best place to stay up to date with local news and events. Get ideas on what to do and where to go when planning your itinerary for the Western Downs.
Everything you need to know about the Jandowae Timbertow…
Everything you need to know about the Jandowae Timbertown Festival
For a town of just over 1000 people, Jandowae stumps up …
Read More

about Everything you need to know about the Jandowae Timbertown Festival
Timbertown frenzy for the whole family
Timbertown frenzy for the whole family
If there's one festival around full of fun for the whole …
Read More

about Timbertown frenzy for the whole family
Community, culture and everything in between – there's p…
Community, culture and everything in between – there's plenty to do in Wandoan
While the Western Downs is flourishing with new projects and exciting …
Read More

about Community, culture and everything in between – there's plenty to do in Wandoan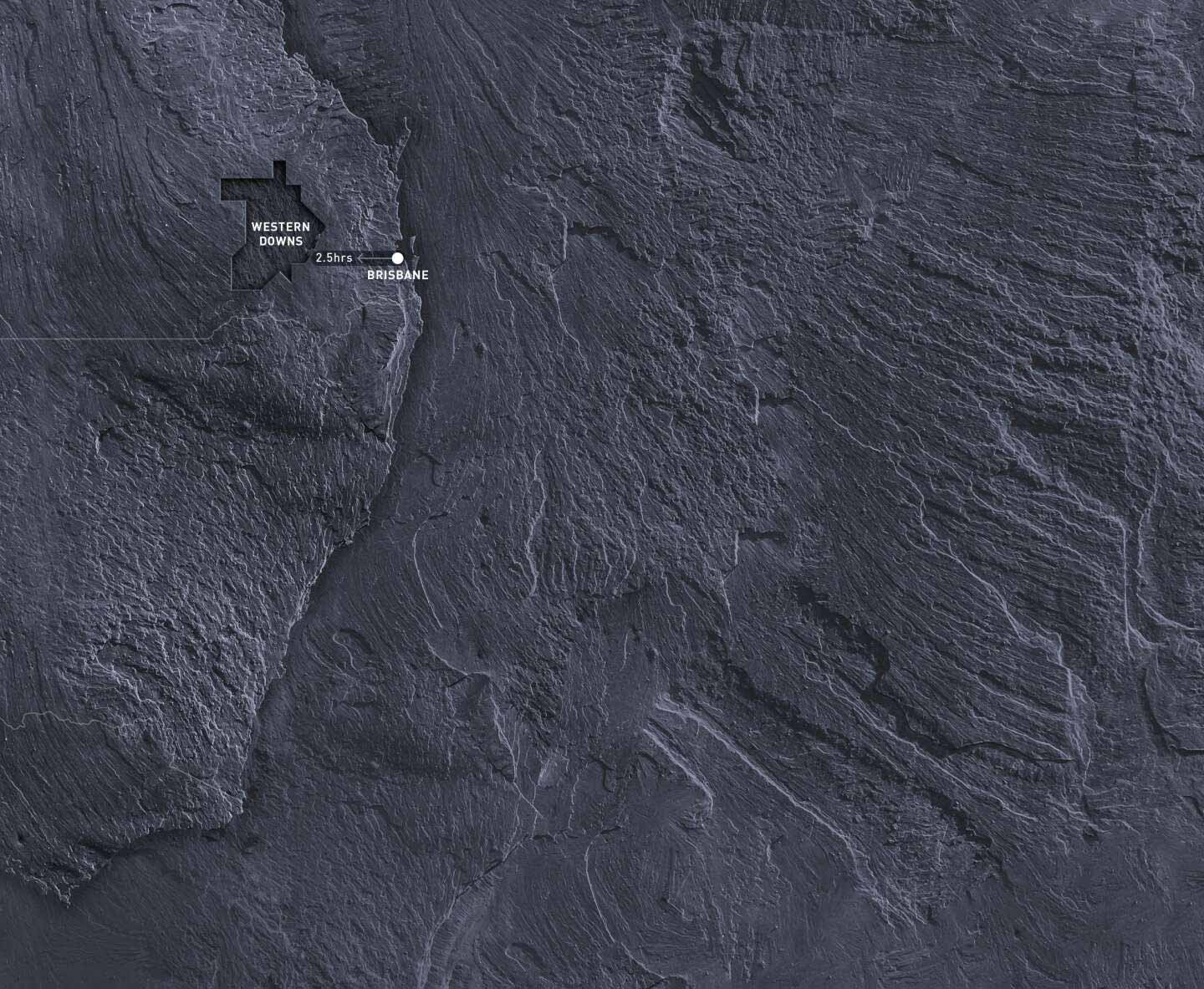 Subscribe to our newsletter