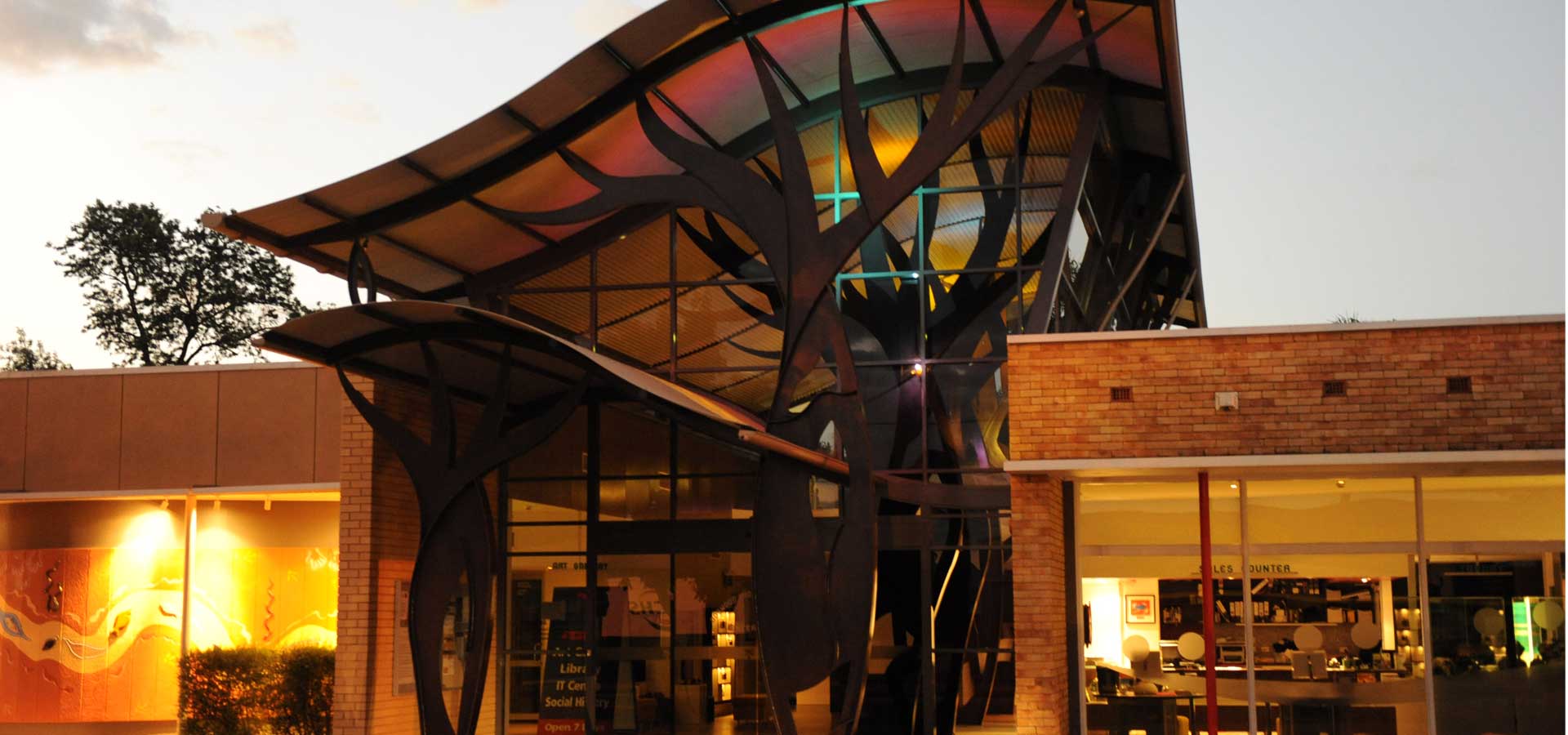 Miles
The charming town of Miles sits at the crossroads of the Warrego and Leichhardt Highways. Home to a historical museum, a vibrant arts community and the biennial Back to the Bush Festival held when the first wildflowers appear. The nearby country villages of Drillham, Dulacca and Condamine (along with its famed bell) are easily accessible and add to the experience of Miles and its surrounds.
Experience Miles
Recognised as one of Australia's best Historical Villages, experience early history at the Miles Historical Village Museum with over 30 authentic and original buildings from the 19th and 20th centuries. Catch an exhibition at the renowned art gallery located in Dogwood Crossing, and while you're there take a stroll along the Dogwood Creek Walking Track.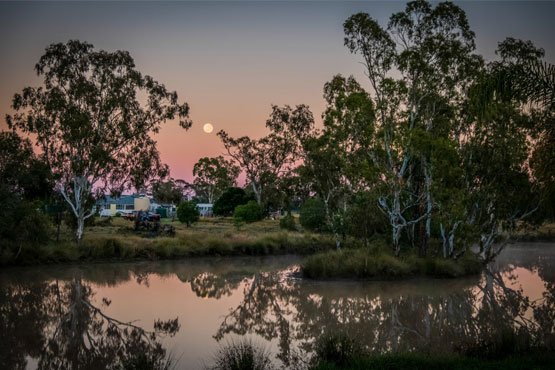 Drillham
Twenty kilometres west of Miles and once a thriving settlement, Drillham's railway weir on the creek provided water for steam locomotives. Reminders of these times can still be seen by the creek and roadside.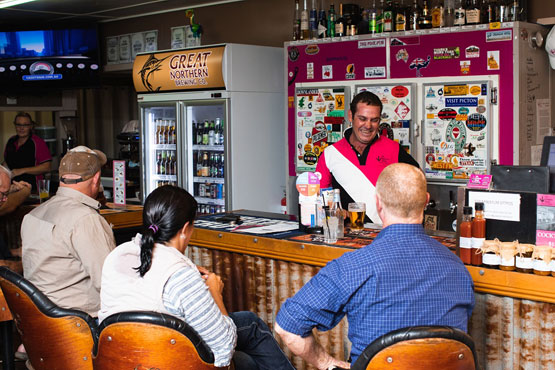 Dulacca
A further 22km west along the Warrego Highway, Dulacca was established in 1879 with the coming of the railway.
HIGHLIGHTS:

Discover the town's history and wartime contribution at the Roy Henderson Park.

Enjoy a cold drink at the Waterhole on the Hill, known as the 'Waterhole on the Hill', dating from 1908.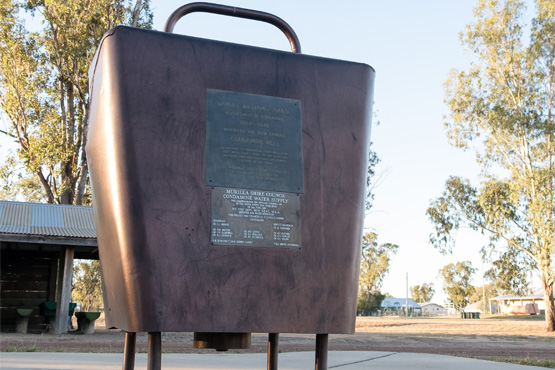 Condamine
Located 33km south of Miles on the banks of the meandering Condamine River, Condamine is home to the famous Condamine or 'Bullfrog' Bell, created by a local blacksmith.

HIGHLIGHTS:
Don't miss a large replica of the Condamine bell, inscribed with the history of the township in the Condamine Bell Park.
Savour a great pub meal at the timber-clad Condamine Hotel.
Ask the locals where the best fishing spots are along the Condamine River and try your luck.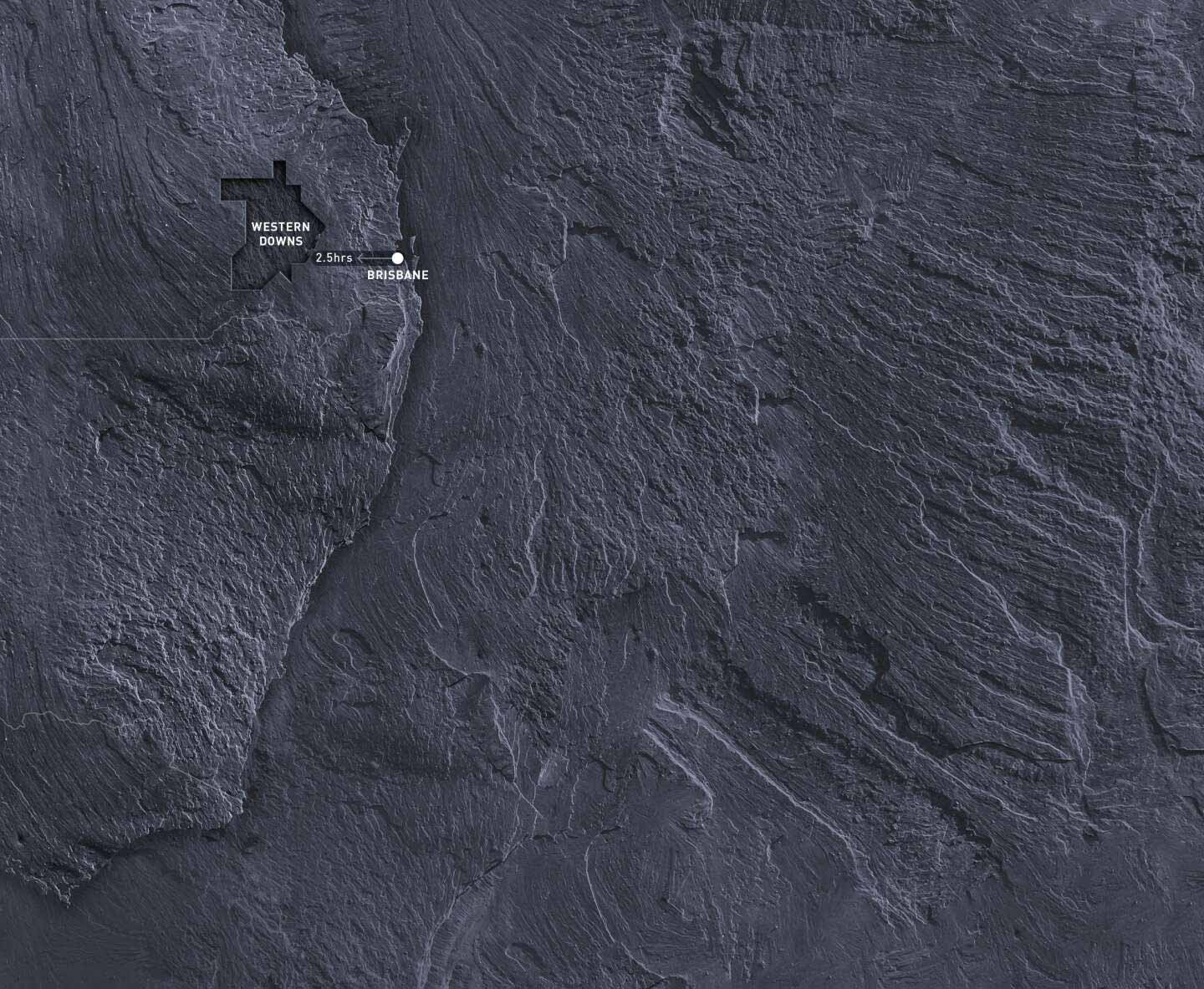 Subscribe to our newsletter