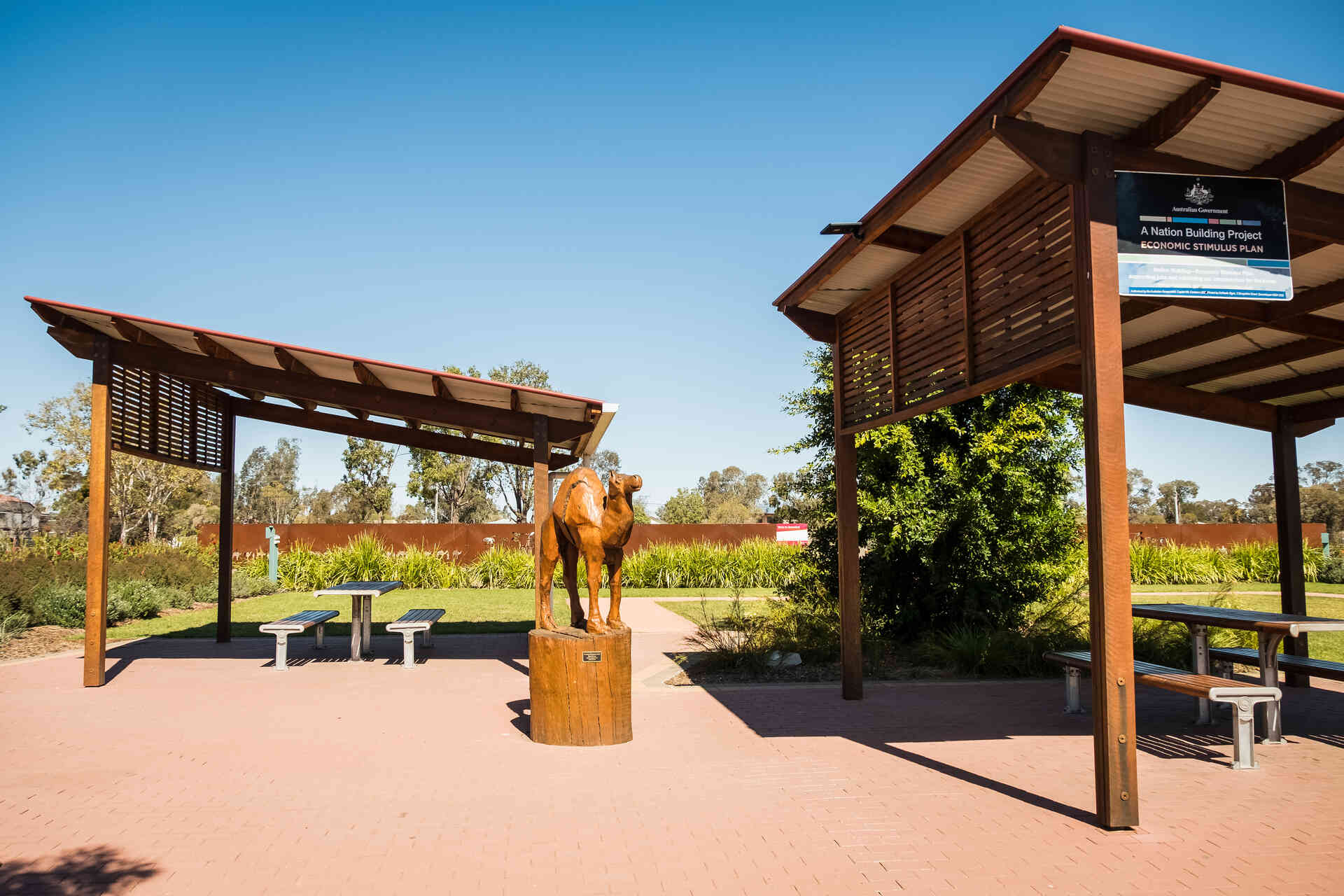 Tara
Take the road less travelled and you'll discover some remarkable treasures in this corner of the Western Downs. From an internationally renowned botanic garden to a quirky vintage car museum, Tara and its surrounds are a treat for the senses. The town has lovingly preserved its pioneering history in its museum while celebrating its multiculturalism with the biennial Tara Festival of Culture and Camel Races. Extend your trip by visiting Tara's nearby towns of Meandarra, Moonie and Glenmorgan.
Experience Tara
Discover new tastes and a passion for camel racing at its biennial Festival of Culture and Camel Races, slow the pace at the Tara Lagoon Parklands, step back in time among the authentic memorabilia at the Tara and District Historical Museum and take a self-guided tour highlighting different eras of local architecture.
History & Heritage
History & Heritage
Explore Tara's history and heritage with a walk around the Walk of Remembrance Garden at the Tara Lagoon, then head to the walkway and garden of Settlers Park in the Tara Lagoon Parklands, commemorating Tara's first settlers. Visit the Tara Memorial Hall to read the Honour Board, see the Memorial Cenotaph and the Bertie Barden Clock. Pay your respects at the Meandarra ANZAC Memorial Museum and discover where the town name came from. A visit to Monty's Garage in Glenmorgan is not to be missed.
Learn More

about History & Heritage
Self Drives
Self Drives
Take yourself on a stroll around the Tara Lagoon Parklands and the Walk of Remembrance, commemorating members of the armed services who lived in the Tara region. Explore one of Tara's many birding trails, head into town to see the painted windows by artist Graeme McCullogh, visit the Tara and District Historical Museum and take a self-drive of the Sunset Way, heading west from Tara to Surat.
Learn More

about Self Drives
For the Kids
For the Kids
Experience Western Downs and enjoy family time. We've got you covered from a selfie at The Big Melon to a festival of Big Skies and all things in between. Try your hand at fossicking or pitch a tent, drop a line and roast a marshmallow..
Learn More

about For the Kids
Bookable Tours
Bookable Tours
Find and book sightseeing tours, attractions, things to do and fun activities across the Western Downs. A bookable tour offers a unique way to meet a local, make fascinating friends with fellow travellers all whilst taking the pressure of you making the plans. Let us inspire you to explore Western Downs further.
Learn More

about Bookable Tours
Arts & Culture
Arts & Culture
Home to the Tara Festival of Culture and Camel Races, this town knows how to draw a crowd, with 16,000 attendees descending on it every second August. The festival features market stalls, food, cultural dance displays, live entertainment and racing camels. Speaking of arts and culture, Tara was home to famed painter Hugh Sawrey in the 1960s. Some of his artworks depicting Australian life sit on the walls of the dining room in the Commercial Hotel.
Learn More

about Arts & Culture
Nature
Nature
When a town is known as the start of Queensland's Sunset Way, you know there'll be plenty of places competing for top sunset spots (Tara Lagoon for one). Meander the Tara Lagoon Parklands, enjoy a picnic by the water's edge and spend an afternoon basking in the sunset. The Moonie Highway, about 4km from Tara along the eastern entrance to town, also holds one of the best sunset views over the town. Don't miss the Myall Park Botanic Garden in Glenmorgan to learn more about flora and fauna biodiversity.
Learn More

about Nature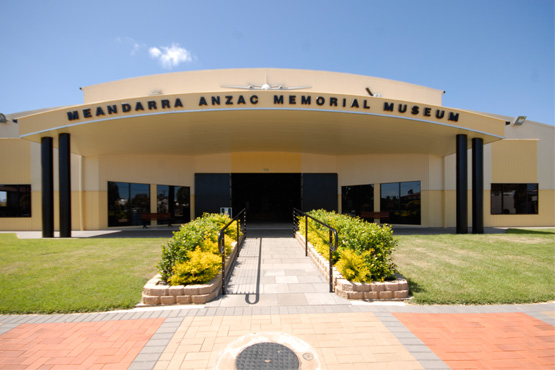 Meandarra
For a true insight into the life of our diggers, visit Meandarra ANZAC Memorial Museum. Other poignant memorials include a wall of the signatures of local soldiers before they departed for WWII. Stay a while and camp along Brigalow Creek, amenities are available. Before you go, stop and say g'day at Meandarra Hotel.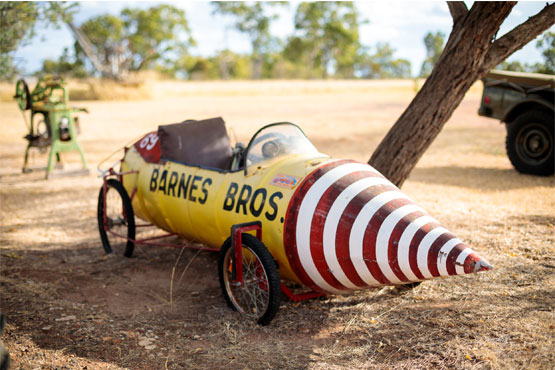 Glenmorgan
Don't miss Monty's Garage Vintage Car Museum for classic 1940s automobiles.
Whilst Monty's isn't open at the moment, you can see so much from the outside or please call 0428 125 464 or 0455 678 064 and Wendy and Gary will be more than happy to help.
The End of the Line depict life in the railway all those years ago.
.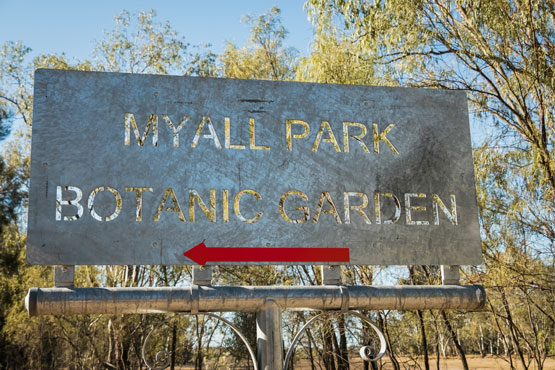 Myall Park Botanic Garden
More than a beautiful place where people can find respite and inspiration. It is a refuge for biological treasures from all around Australia, an outdoor classroom where people can acquire knowledge and motivation to be stewards of the plant and animals in our communities. Myall Park Botanic Garden is in an ideal location to feature Australian plants from semi-arid, arid and dry tropical regions. Various types of accommodation are available at Myall Park Botanic Garden.
Grab your copy of "Explore Glenmorgan and Meandarra".
Visit the Myall Park Botanic Garden website for more information.
.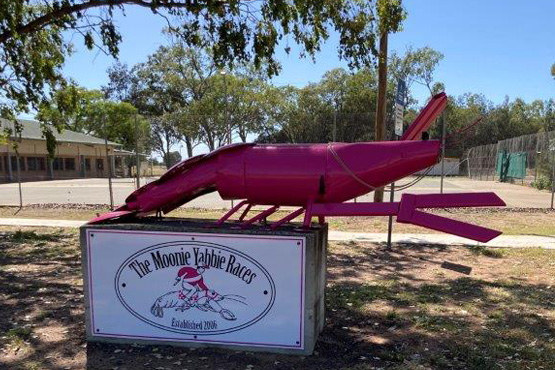 Moonie
Well known for oil discovery in October 1961, Moonie is located on the crossroads of the Leichhardt and Moonie Highways. Yabbie Races are an annual event not to be missed so plan your next visit to attend the races and meet the locals.
.
Camping & Caravaning
Camping & Caravaning
Spend time in nature as you camp or caravan. Spend your days, strolling the town's walking trails and soak in the atmosphere, go bird spotting or drop a line to reel in the catch of the day.
Learn More

about Camping & Caravaning
Farm Stays & Retreat
Farm Stays & Retreat
The Western Downs offers a variety of welcoming boutique & rural retreats that provide an authentic experience of life on the land.
Learn More

about Farm Stays & Retreat
Hotels & Motels
Hotels & Motels
The Western Downs has no shortage of room nights across its hotels and motels if camping isn't your style. From boutique accommodation to villas, you'll find somewhere to rest your weary bones after a day of exploring.
Learn More

about Hotels & Motels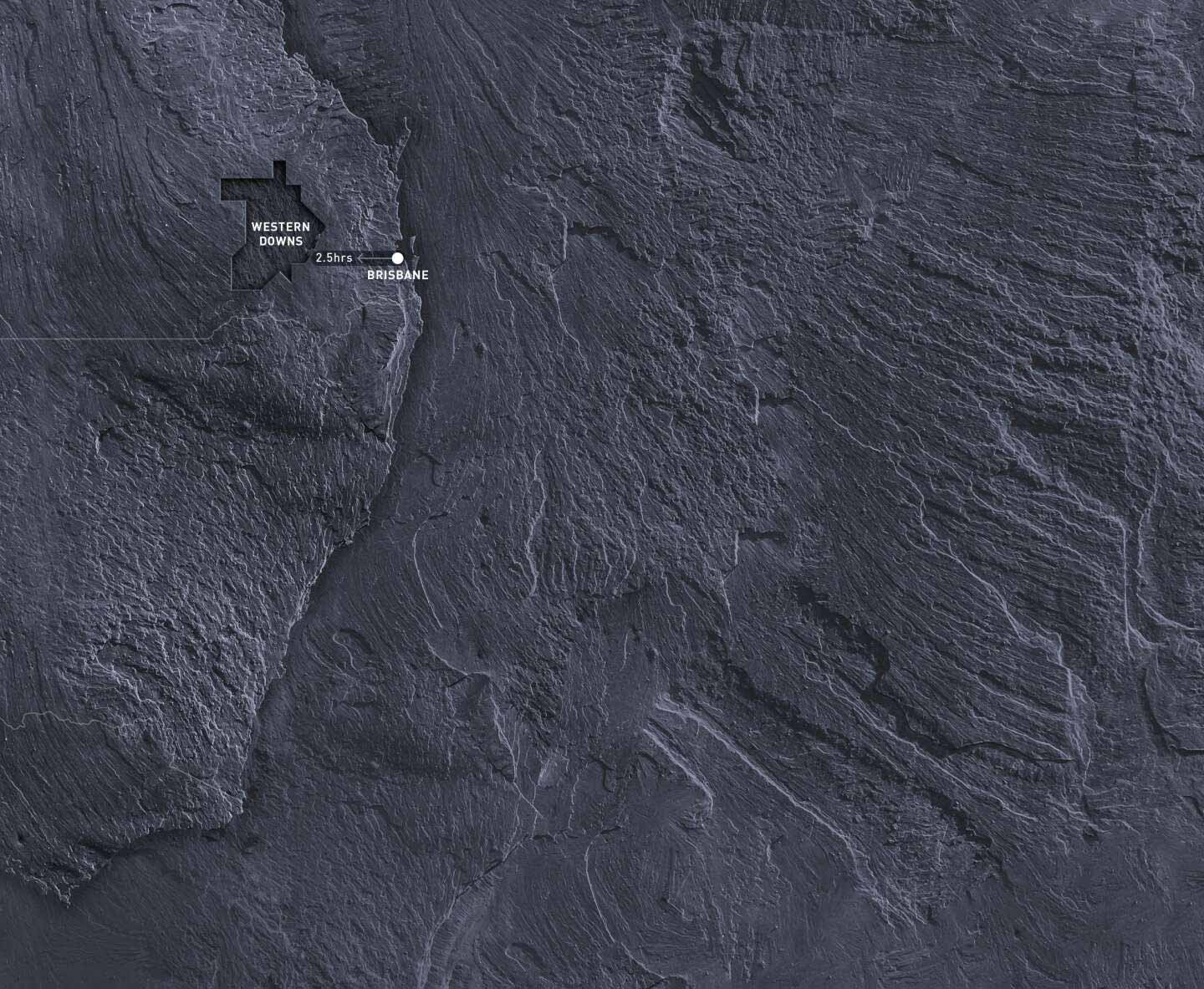 Subscribe to our newsletter