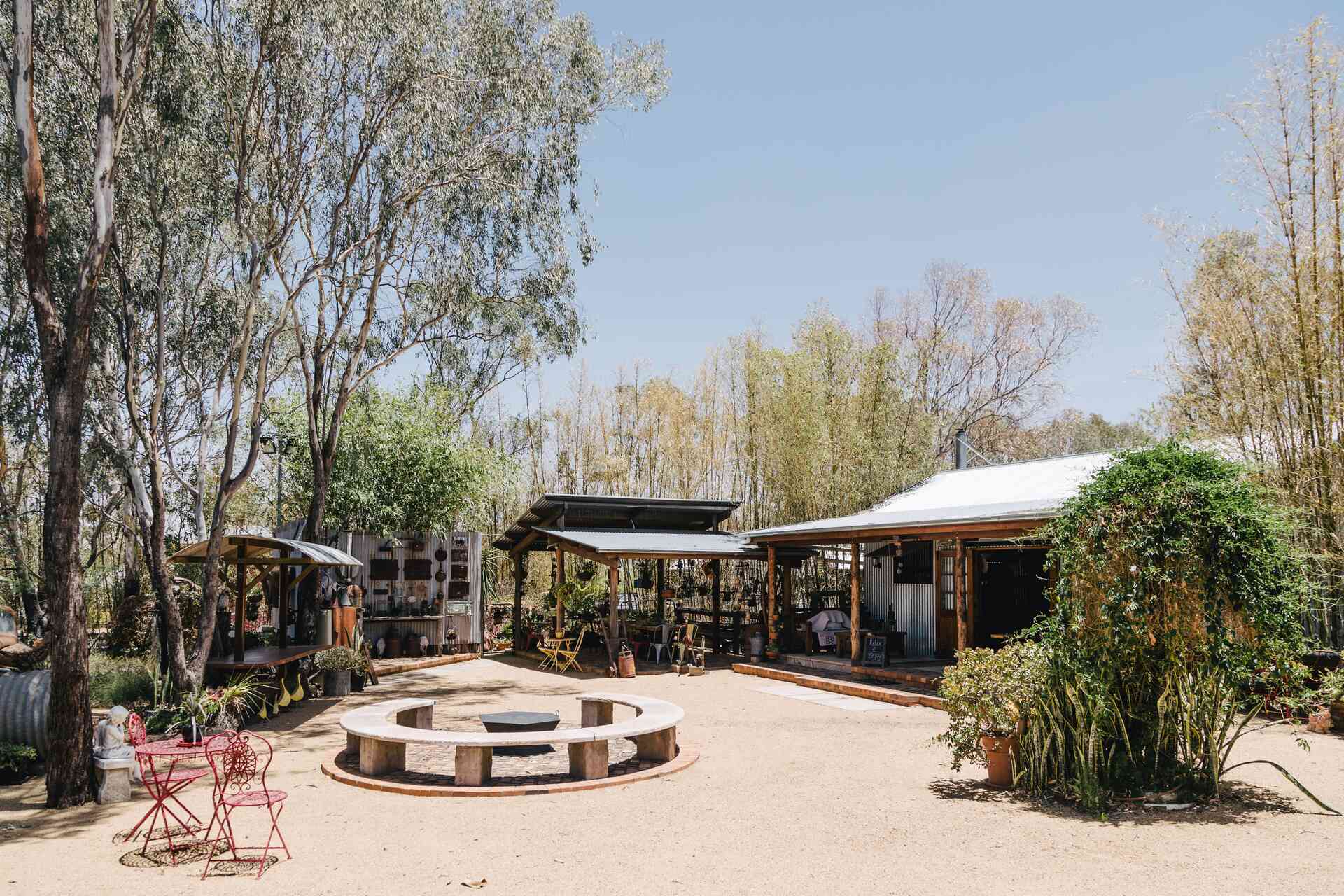 Immerse yourself in your surroundings and ease into country life with a retreat or farm stay in the Western Downs.
Experience the country way of life, swap regular accommodation for a rural retreat or farm stay in the country, complete with cute animals and lots of snappable scenery.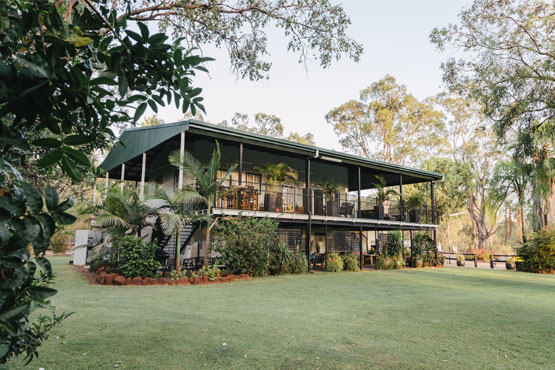 Experience life in the Western Downs in comfort, checking into a retreat or farm stay. Thanks to its varied landscape and surroundings, the region offers a variety of welcoming boutique rural retreats and farm stays. Providing an authentic experience of life on the land, enjoy a farm stay or retreat to soak up the atmosphere and connect with nature, without sacrificing any creature comforts.
Farm Stays and Rural Retreats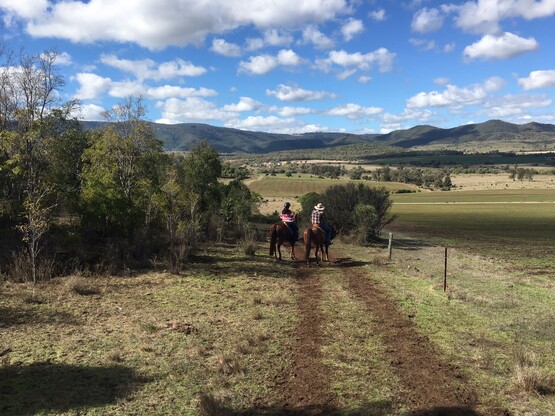 Rural Retreats & Farm Stays
Enjoy a country escape in comfort with a rural retreat or farm stay. From a romantic getaway in a historic Queensland homestead at the foot of the Bunya Mountains to staying on a working farm in Bell, and a charming 1930s cottage to a lodge sprawled across 300 acres which doubles as a working equestrian centre in Chinchilla. There's also hideaways hosting not only travellers, but weddings and events for those wanting to create long-lasting memories and celebrate special events in the quaint countryside.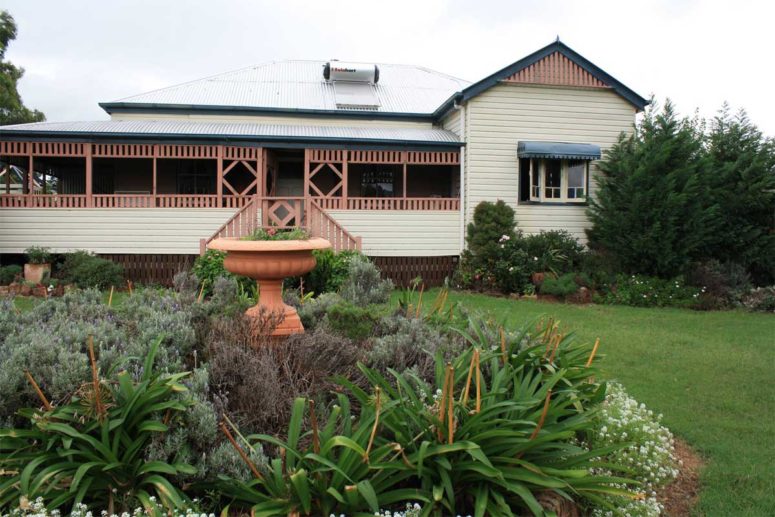 Rosebank Cottage – Dalby
Experience World-class Service at Rosebank Homestead and Farmstay
The villa offers a children's playground. Guests can swim in the outdoor swimming pool, go hiking or horse riding, or relax in the garden and use the barbecue facilities.
Rosebank Cottage is only a short 20 minute drive to the Bunya Mountains. They speak our language!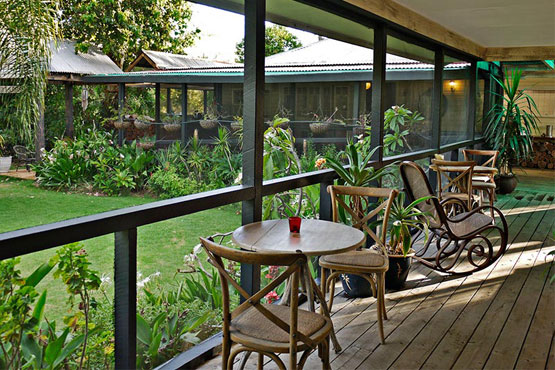 The Laurels – Chinchilla
The Laurels is a historic Queensland Homestead built at Charley's Creek, by the son of one of Chinchilla's early settlers. We are the premier waterfront accommodation in Chinchilla and our guests have unique private access to kayaking and fishing along Charleys Creek. Our proximity to Charleys Creek also makes us a haven for birds with many species regularly spotted around the grounds.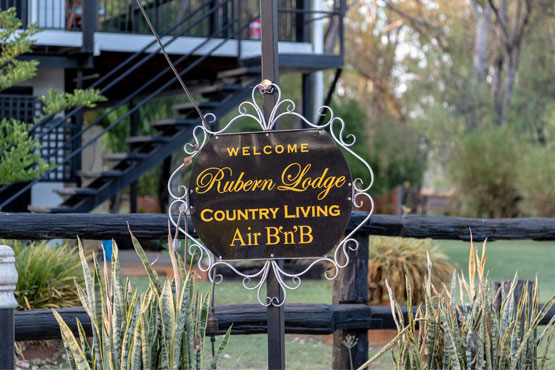 Rubern Lodge – Chinchilla
The lodge offers self-contained guest accommodation and working equestrian centre all in one surrounded by immaculate gardens, horse yards and stables.
Arriving at the lodge, look out for the log fence painted white, complete with cattle grid to drive over. This oasis has so much history behind it, having been a church, a community hall and seasonal workers accommodation before being renovated into its current form.
Rubern's past is still visible as quirky high ceilings, verandas and an interesting barn-style door in the downstairs common area.
You'll discover so much more as you explore the gardens and surrounds.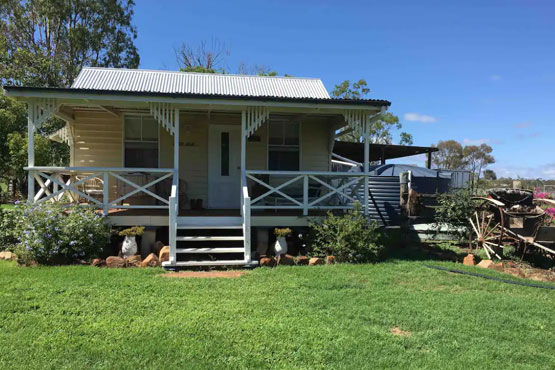 Art's Hut at Bell
Art's hut is a 1930's couples retreat nestled amongst a country garden and Glendale homestead. The hut is the foundation building of a family working cattle stud "Graneta". This cottage has peaceful country charm, well situated at the foothills of the Bunya Mountains and only 5kms from the quaint town of Bell which has plenty to see and do. Only 33kms drive to the heritage-listed Jimbour house and the beautiful Bunya Mountains which is a lovely drive with spectacular views and great walks. Continental breakfast included. Relax & stroll around the country garden & admire the array of birds.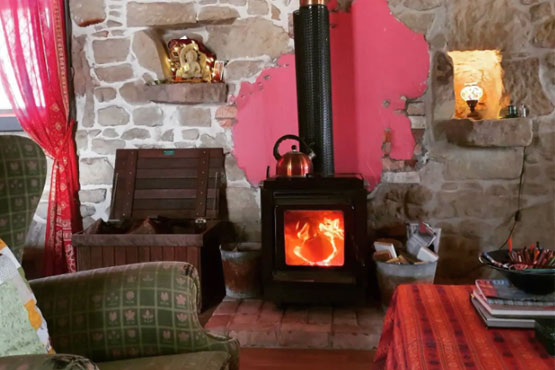 Bell Bijou in Bell
The old Bell Bakery building was built in 1912 of local sandstone and is a beautiful piece of Australian history. Sandstone construction, high original ceiling, gorgeous sunsets and lovely walking. Our local cafe, Pips'n'Cherries, is renowned widely for its wonderful ambience and great home-cooked food.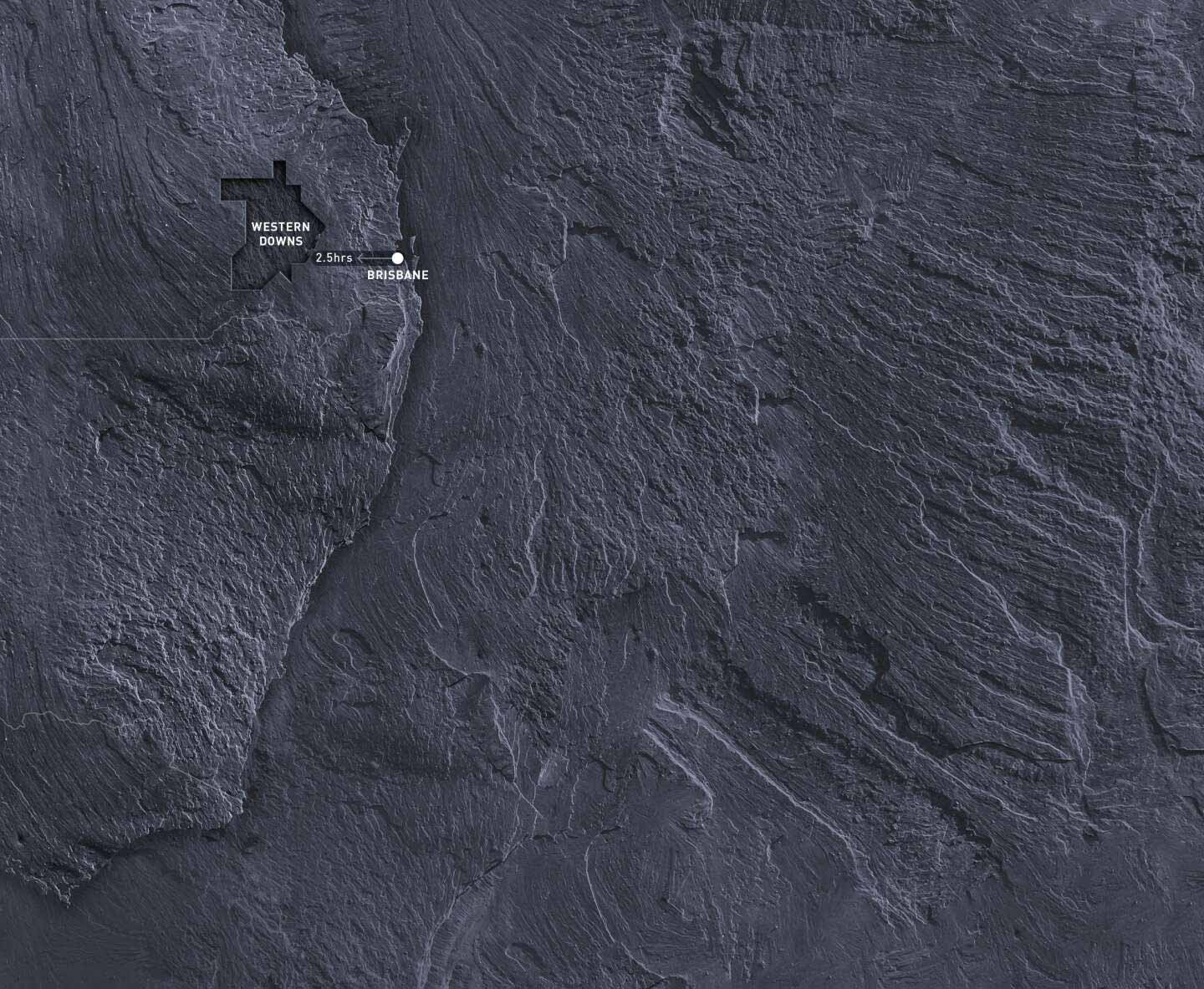 Subscribe to our newsletter