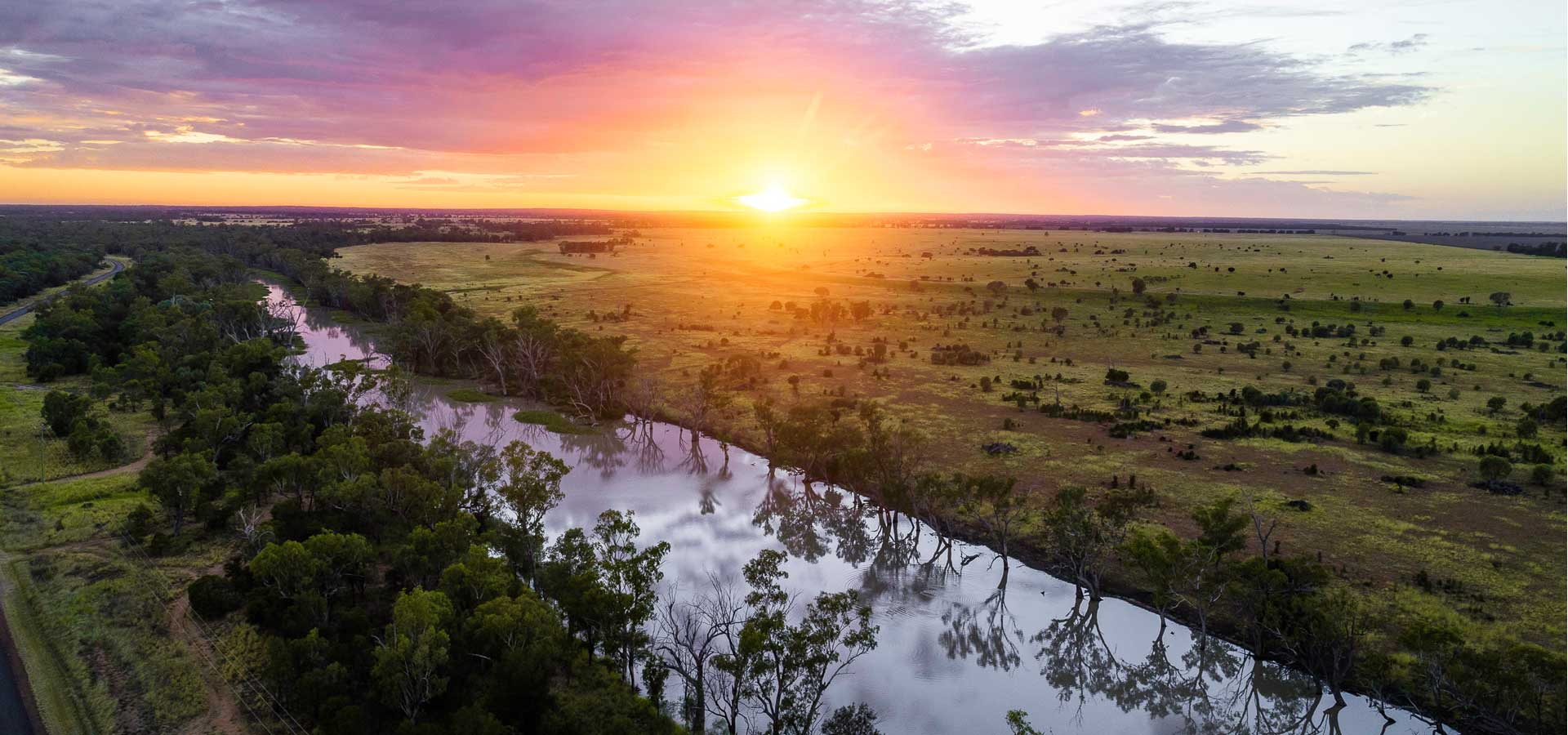 Condamine River
Camping on the Condamine River is not just about water sports, bird watching and fishing, it is about moonlight, stars, serenity and campfires.  Grab your family and friends, head out for a weekend filled with fun activities.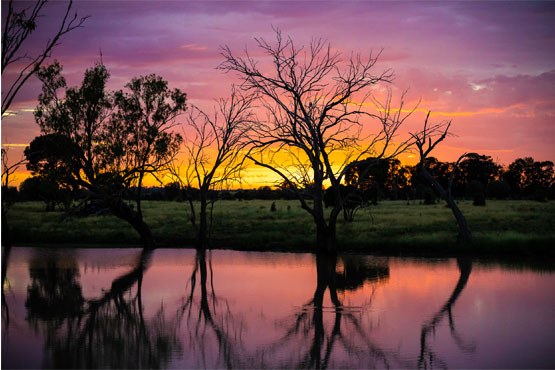 The Condamine River weaves through the Western Downs, creating a haven for bird watching, camping, watersports and fishing. The peaceful river along with the surrounding wide-open spaces and big blue skies are perfectly suited to outdoor activities. The river contains some of the best Murray cod and yellowbelly fishing in Queensland. Drop a line and try your luck when descending upon the town of Condamine. Anglers, your access is down under the bridge from the western side. Anglers, be familiar with the rules and regulations before you depart with our Fishing, Camping and Caravanning guide.
Fish in the Western Downs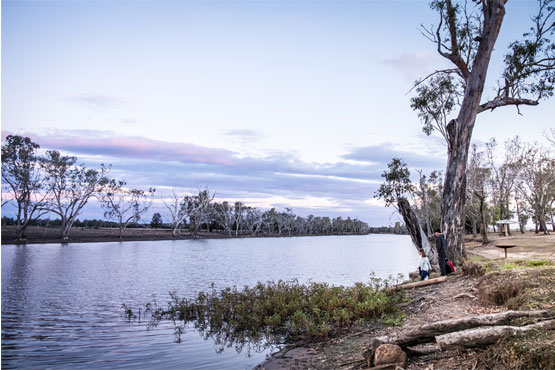 Fishing, Camping & Caravanning
Nearest Town: Condamine 0km
Access: Down under the bridge from the western side. Travel upstream for several km, boat ramp available for small craft
Phone: (07) 4627 1492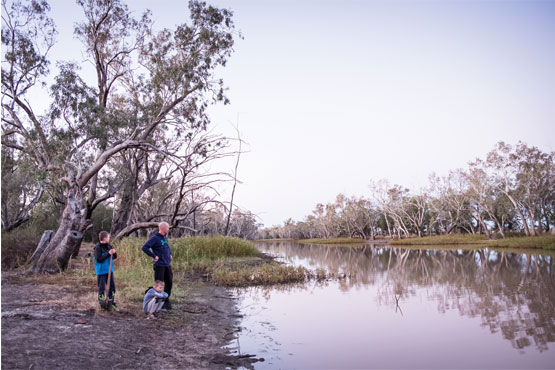 Condamine River Caravan Park
Condamine River Caravan Park is an owner operated park known for its serenity and peacefulness. Conveniently located just off the Leichhardt Highway on the Condamine River, approximately 33kms south of Miles, it is the perfect place for an overnight stop or to set up for a country break. The property sits on just over 2 grassy acres and is surrounded by tranquil bush with plenty of room to spread out. They offer powered and unpowered sites for tents, camper trailers, caravans and motor home facilities, as well as onsite cabins and caravans.
How to book
Please feel free to give them a call on the below number or send them an email.
8 Wambo Street, Condamine QLD 4416
Phone : 07 4627 7174
Email: deborahcummings@Y7mail.com
If you would like more information on the Condamine River Caravan Park and the surrounding area, click here.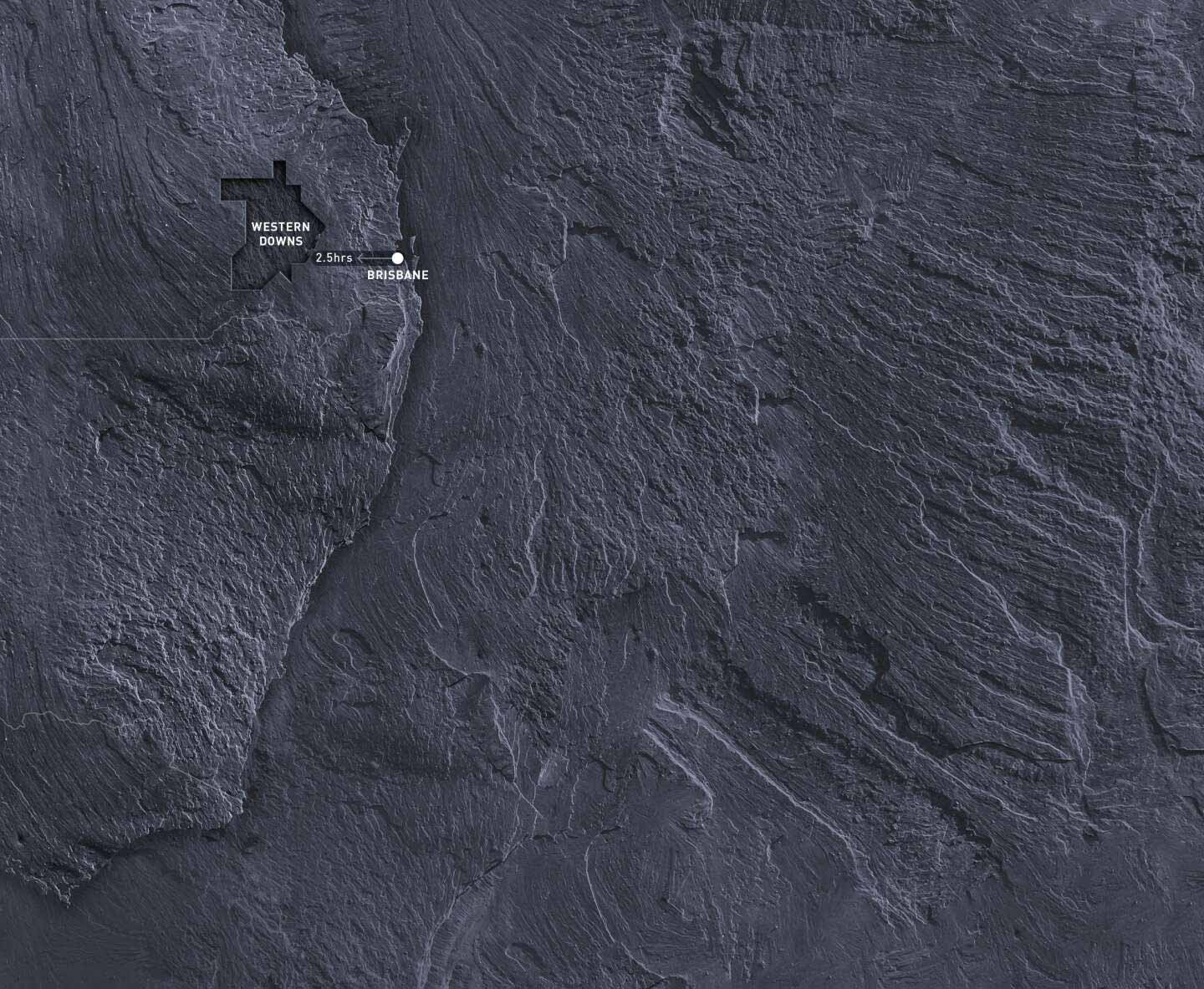 Subscribe to our newsletter