Stretching close to 700 kilometres from Goondiwindi to Yeppoon, and running through the Western Downs from south to north, the Leichhardt Highway has a strong connection to our region.
While the highway's history dates back to the mid-1800s, when European explorer and naturalist Ludwig Leichhardt made tracks along the same route, it's also played an essential role in more modern times, transporting the region's resources and connecting the country with the city.
Retrace the steps of the highway's namesake and explore the heritage and history of the Western Downs along the Leichhardt Highway with this guide.
Moonie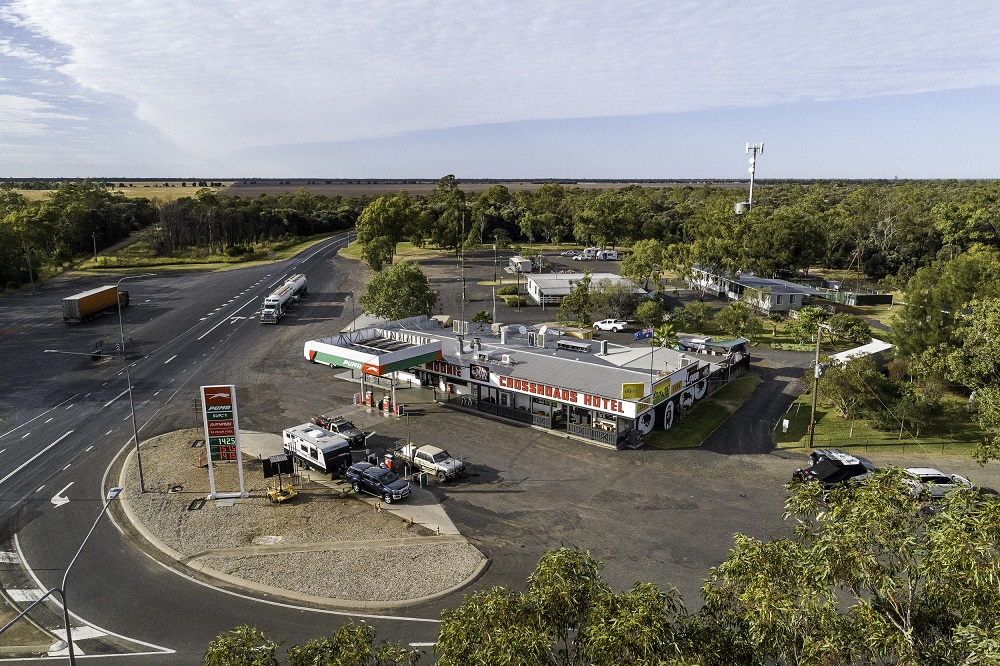 Known as the oil capital of Australia and the site of Australia's first commercial oil field, no trip along the Leichhardt Highway is complete without a stop in Moonie.
You don't have far to travel to get to know one of the most important assets to the town, the Moonie Crossroads Hotel.
Aptly named due to its location at the intersection of the Moonie and Leichhardt Highway, the hotel not only provides essentials to travellers – petrol, meals and accommodation – it highlights the town's history and heritage through its muralled artwork.
Make sure you plan ahead to see if your trip coincides with the town's equivalent to the Melbourne Cup – the Yabbie Races – to see this one-of-a-kind sporting event.
Meandarra
Did you know Meandarra is home to one of only a few museums showcasing Australia's military history that can legally call itself an 'ANZAC Museum'?
Given the honour by Canberra in 2003 the Meandarra ANZAC Memorial Museum holds a vast collection of military memorabilia, including a full-size Canberra Bomber.
While the military history is strong in this Western Downs town, there's plenty to see and do outside too.
Take a stroll along Brigalow Creek to see the waterlilies which cover its surface – if you've packed your rod and reel test your angling skills for local fish – golden perch or jewfish.
Tara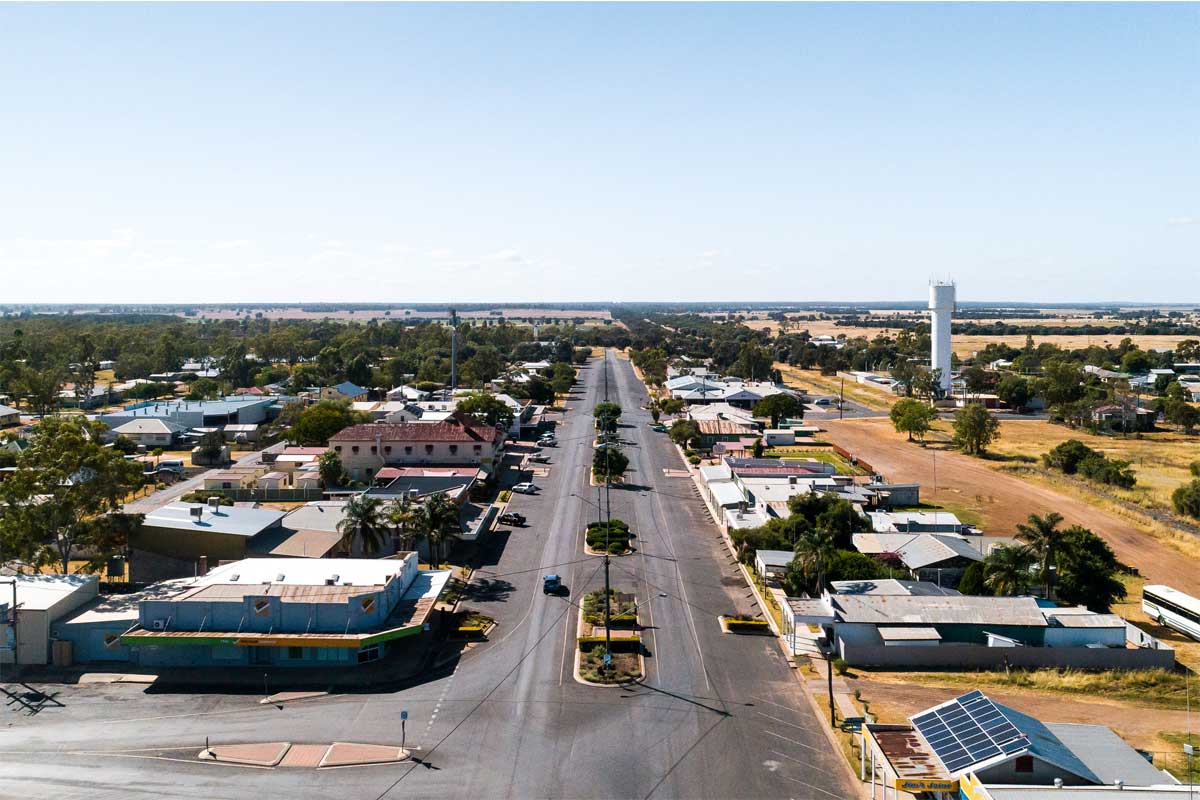 While the town of Tara may only have a population of 2,000, it's home to one of the regions major biennial events that sees the town swell to over 16,000.
Plan your visit for the Tara Festival of Culture and Camel Races to experience camel races, yabbie races and country favourites like whip cracking and camp oven cooking.
Stop by the Commercial Hotel for a coldie, meal and art tour, with paintings from the famous bush artist, Hugh Sawrey, hanging in the dining room.
Explore the town by foot with a visit to Settlers Park and along the Walk of Remembrance Garden and Lagoon Parklands, where you'll find 49 Eucalyptus Maculatus or Spotted Gums each with a plaque commemorating Tara servicemen and women.
Glenmorgan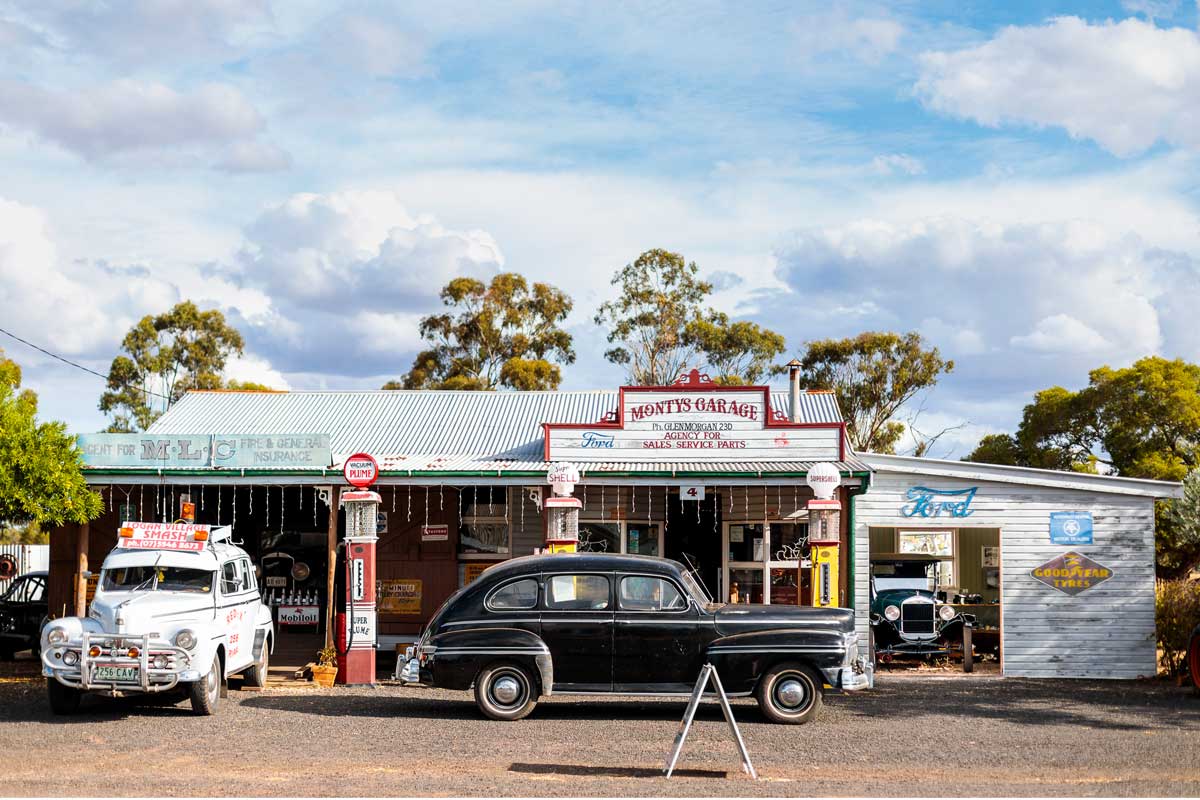 Visit the town at the end of the railway line, Glenmorgan.
Get to know the history of the Glenmorgan Branch Line, which was abandoned during the depression in the 1930s, at the old railway station turn museum.
Swap a history lesson for a nature lesson and make your way to the Myall Park Botanic Gardens.
Pick up a brochure from the Garden Office for a self-guided walk around the gardens where you'll see eucalypts dating back to the 1940s and acacia plants, or venture to one of the surrounding trails to find Chinchilla White Gums planted in 1965.
Pull up outside Monty's Garage Vintage Car Museum before leaving town to see a 1940s style auto garage and peek through the windows to see restored vintage cars and trucks that remain inside.
Condamine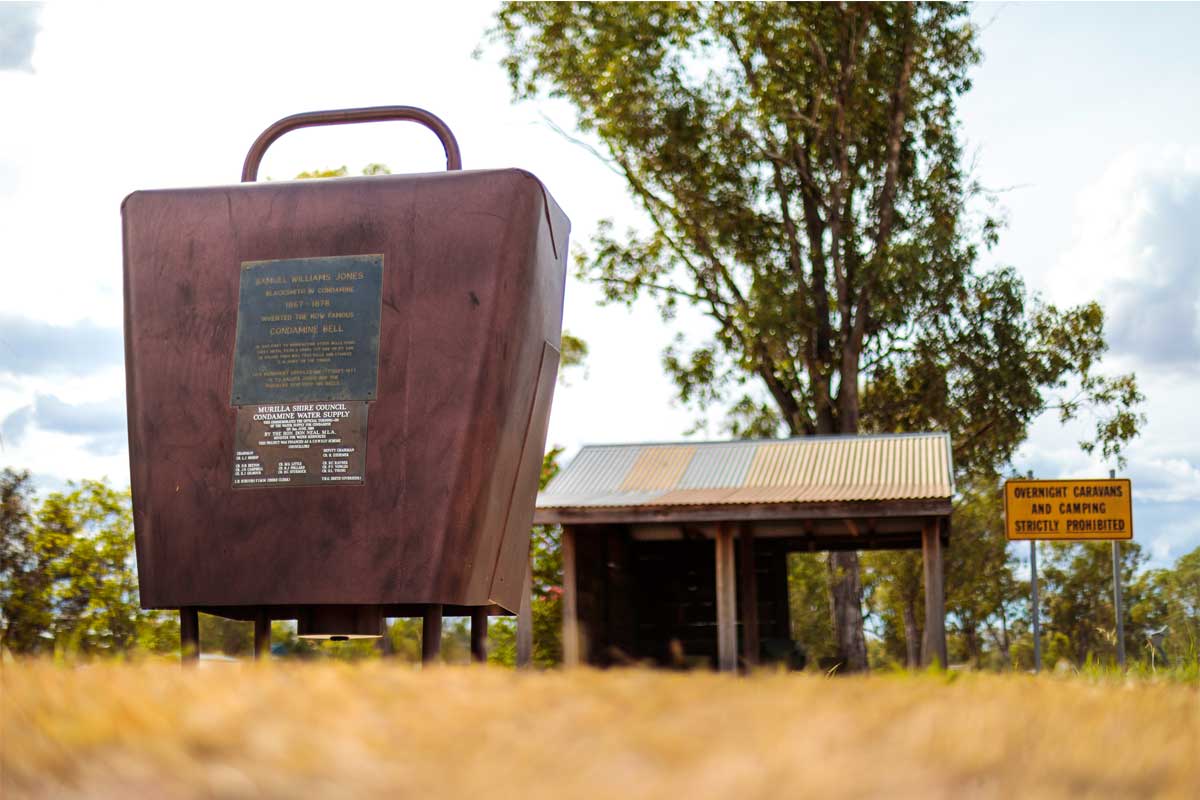 While Condamine may have endured many hardships through seasonal floods, it's also home to a popular invention, the Condamine Bell.
Visit the Flood Marker at Progress Park to understand how high the Condamine River has swollen in the past. You'll also see the Flood Boat – an original boat used to deliver mail and goods to locals during the floods in 1942.
Continue your history tour of Condamine to see the town's most iconic claim to fame – the Condamine Bell or "Bullfrog" Bell – an invention by a local blacksmith in the late 1800s that became so popular they were sought by graziers from as far as Western Australia.
Experience Condamine by water at Caliguel Lagoon, just seven kilometres out of town. A local favourite for fishing, boating or waterskiing, it's also a birdwatcher's paradise – for those who prefer to stay landside.
Whether you find yourself in Condamine for lunch or dinner, stop by the Condamine Bell Hotel for a coldie or steak sandwich.
Miles

If you like a mix of outdoor adventure, art and history – you'll want to allow plenty of time to explore Miles.
Head to the Miles Historical Village Museum and step it out along a streetscape of restored and original buildings dating back to early pioneering years.
Along with military collections and the largest collection (read: 4000 pieces) of lapidary items in regional Queensland – make sure you plan your time wisely.
Spend your afternoon or the following morning at Dogwood Crossing, the local Cultural Centre to cast your eyes over collections of local and touring artwork.
Make sure you include a stop at Chinaman's Lagoon, where you can find rare pink water lilies in summer and autumn.
With several motels to check-in to, along with camping grounds and caravan parks, Miles makes for the perfect overnight stay along your Leichhardt Highway journey.
Did we mention there are three pubs on the main street to pull up a barstool at and sink into a juicy steak?
Before you leave, stop by ANZAC Park to see a rare German artillery field gun (there's only three in the world).
With a playground and grass area, it's the perfect stop for when the little ones need to let off some steam.
Wandoan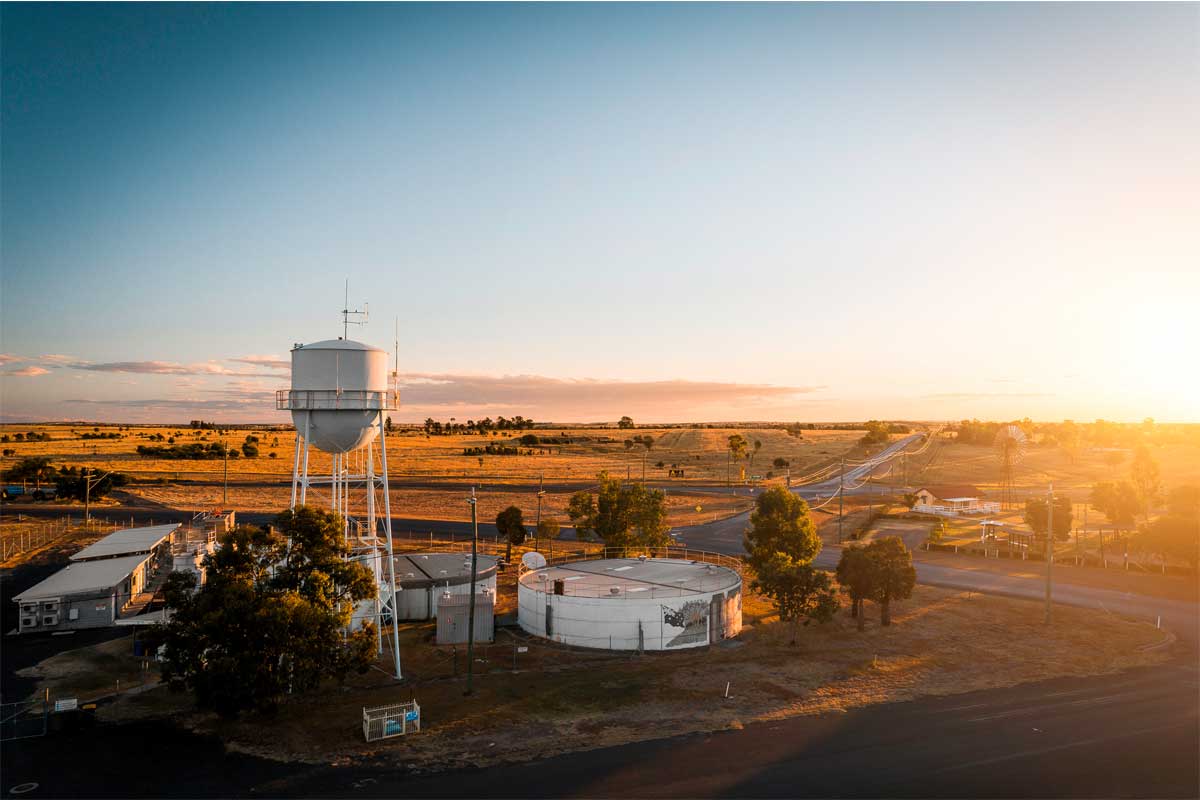 Did you know Wandoan was originally named Juandah?
Learn about the history of this town in the north-west pocket of the Western Downs with a visit to the Junandah Historical Site.
See an original building dating back to 1850 and parts of the original homestead while reading about the soldier settlers and Ludwig Leichhardt through informative panels.
Given Juandah Station once employed up to 80 stockmen to run over 50,000 head of cattle, it's no surprise an important part of the town's history involves a famous cattle dog.
The local hero – Mick the Dog – was known to save his master's life after he fell from a horse and ran home with a message tucked into his collar.
Head to O'Sullivan Park to meet Mick's statue, along with the town's most distinguishing feature, the Wandoan Windmill.
Make sure you check the events calendar ahead, Wandoan hosts several events such as rodeos, country shows and sporting events.