Looking for a road trip that combines Queensland's second oldest national park with one of the world's longest man-made structures, a French-style country home, and a garden dedicated to plants and trees from the bible?
Let us introduce you to the road trip between the Bunyas, Bell, Jimbour, Jandowae.
While the drive can be done in one day, it's worth extending into a multi-day road trip to make the most of each stop along the way.
Strap in and get ready to explore the north-east pocket of the Western Downs (aka the Bunya Mountains, Bell, Jimbour, and Jandowae) with this guide.
Stop One: Bunya Mountains
If you've marked the Bunya Mountains as your first stop on this tour, you'll want to consider staying overnight.
Put on your sneakers and step it out along one (or all) of the 10 walking tracks covering over 40 kilometres – from 500 metres return to 10 kilometres return. Keep an eye out for the 215 different varieties of birds found in this region along the way.
Stop by the village to see the Cedarvale History Cottage near the General Store or morning tea or lunch at Poppies on the Hill Cafe.
If you're staying overnight, it pays to plan ahead and book your accommodation in advance as rooms in the village are limited.
Prefer to BYO accommodation? With three camping grounds to choose from within the national park – enjoy a true under-the-stars experience surrounded by bunya pines dating back 30 million years.
Need another reason to overnight? Catch the first and last rays of the day over the valley floor from one of the seven lookouts.
Stop Two: Jandowae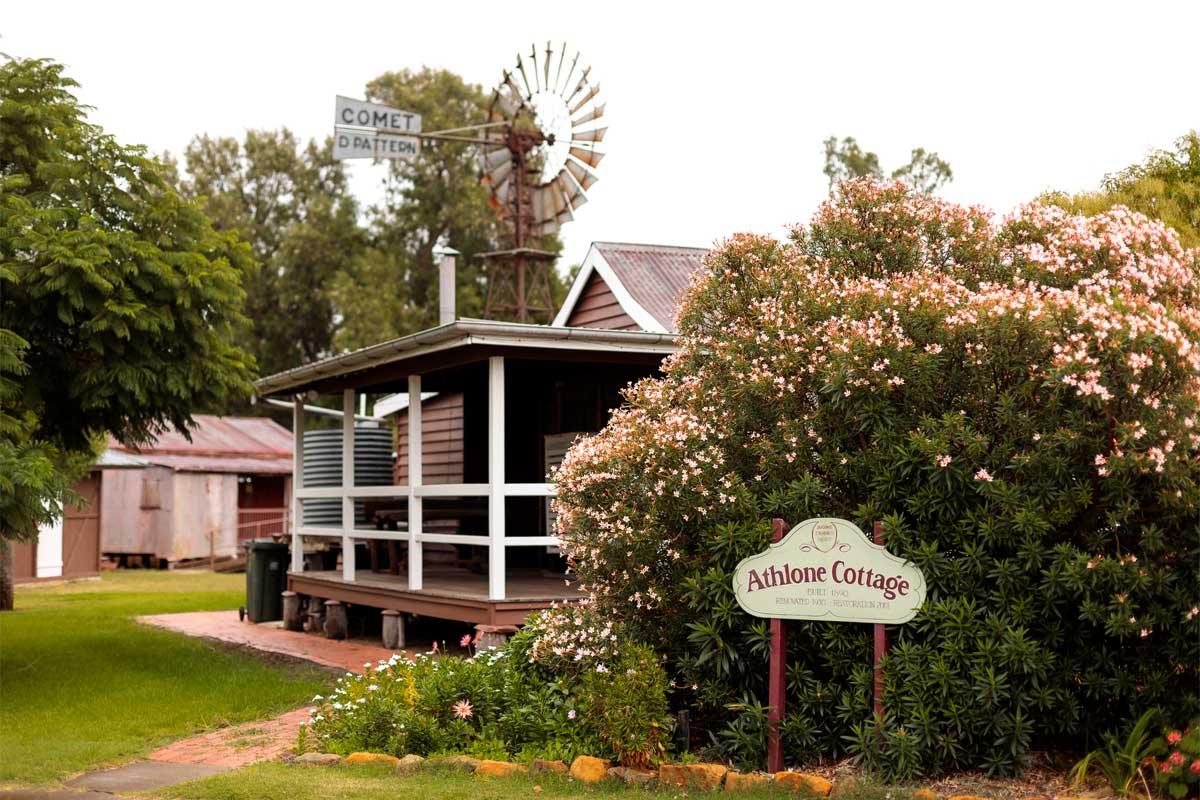 If you've opted for the multi-day option, make sure you plan your arrival to Jandowae for a good ol' pub meal lunch.
With two pubs on offer in this small town, you'll have to play scissors, paper, rock in deciding where to pull up a barstool.
Work off your meal with a walk to see Jandowae's historical sights, from the old NAB bank to Athlone Cottage – a slab hut dating back to the 1890s filled with historical pioneering memorabilia.
Stop by Jampack'd Café and grab a barista-made coffee before you hit the road again and find out from the owner the true meaning behind the café's name.
Jump back in the car to see the remaining attractions around Jandowae, including the Dingo Barrier Fence and Trumpeter's Corner or check-in for the night at one of the pubs or Jandowae Accommodation Park, before continuing your tour the following morning.
Stop Three: Jimbour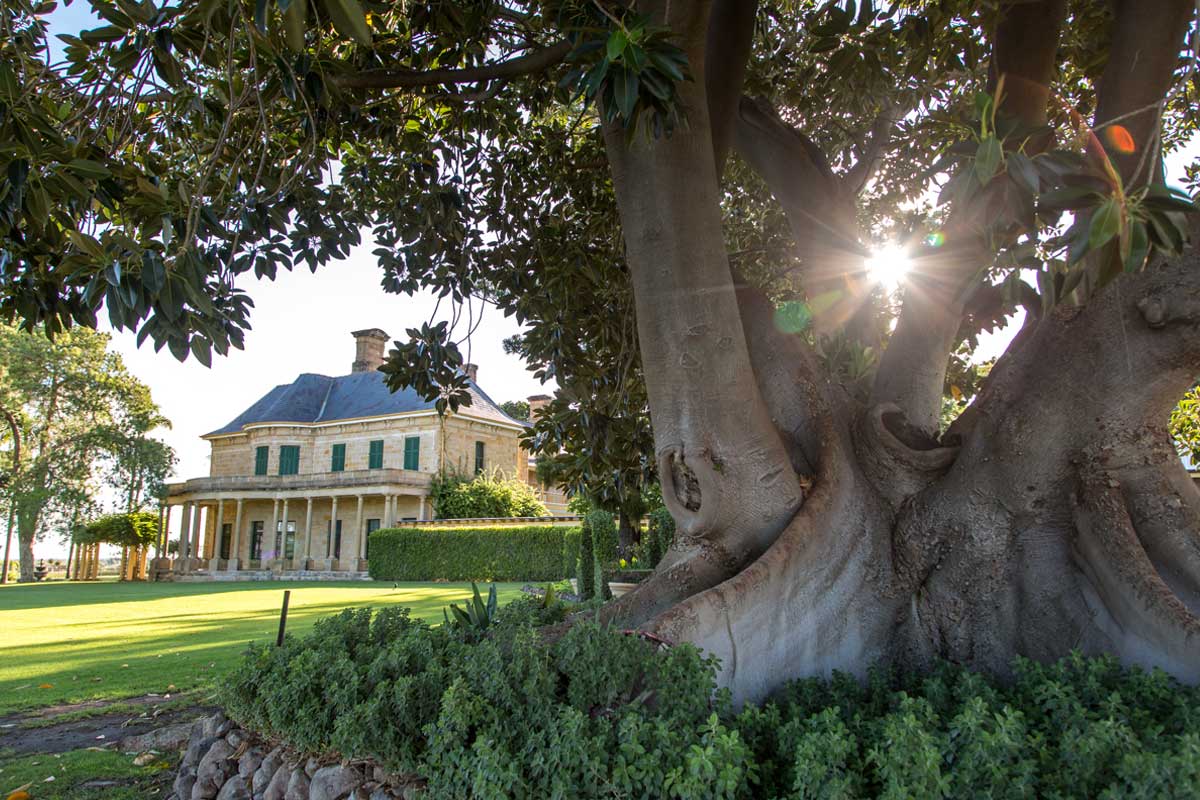 "Never have I ever seen such an impressive country home," said visitors to Jimbour House.
While it's hard to believe this French-style country home is less than two-and-a-half hours' drive from Brisbane, it's been one of the Western Downs best-kept secrets since the late 1800s.
Take a walk through the landscaped gardens and learn about the history of this historic building through interpretive panels along the Living History Walk.
From fresh produce, including giant Atlantic pumpkins and criss-cross watermelons to a rose garden and Jacaranda avenue – you'll need to allow plenty of time to explore it all.
Make sure you bring a few gold coins to drop into the honesty box on arrival.
Stop Four: Bell
Don't let the population size of this Western Downs town fool you – this small hamlet in the foothills of the Bunya Mountains is one of the Western Downs' most treasured towns.
You won't have to travel far within the town to see why – just head straight to the Centenary of Our Lady Help of Christians Catholic Church.
While the church itself, dating back to 1912, holds its own historical significance filled with artwork from the Old and New Testament, it's the landscaped Biblical Garden that will steal your attention.
This rare garden is filled with plants and trees mentioned in the bible – from olive trees to date palms and pistachio nuts – and is adorned with art made from recycled materials.
Continue your art and culture tour of Bell with a visit to the Bell Bunya Community Centre, which is home to the local Visitor Information Centre, library, art gallery and café. Psst – make sure you pick up a homemade scone with fresh crème and rosella jam while visiting the Community Centre.
Make a pitstop on your tour with a nostalgic snack at Pips 'n' Cherries Café – a favourite with both visitors and locals. Housed inside the old Bell Freemason's Hall, alongside serving homemade dishes using local ingredients, Pips 'n' Cherries stocks locally sourced products including pickles, chutneys, crafts and plants.