Miles Back to the Bush Festival
Experience the beauty and charm of rural life. Every two years the Miles community celebrate life in the bush and invite visitors to experience their warm country hospitality through a range of bush festivities over an extended weekend in September.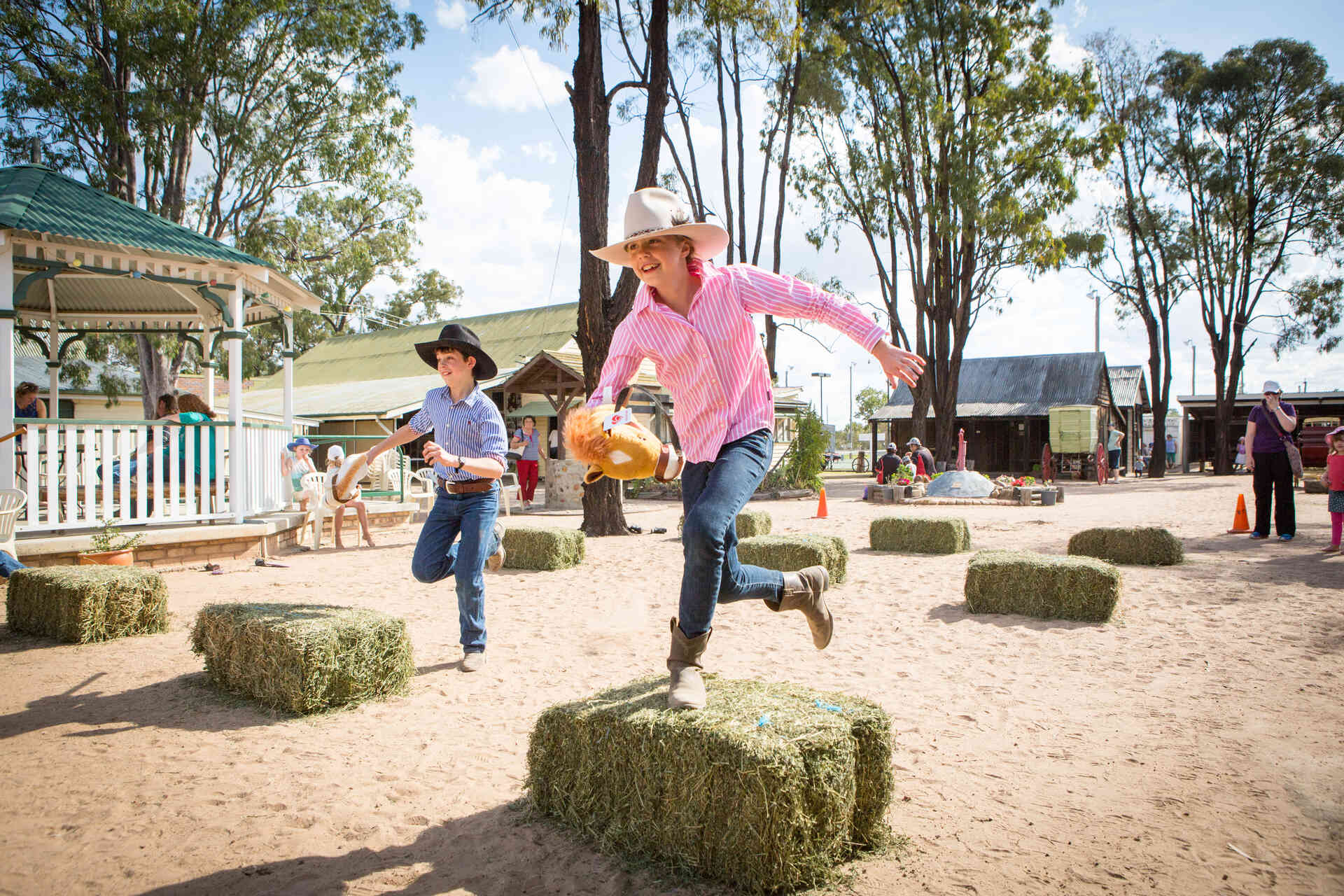 Whether you are an adventurer, nature lover, collector, history buff, foodie or music lover; your whole family are guaranteed a unique bush experience.
Enjoy quintessential bush celebrations throughout the weekend. Meet the locals at the Ladies High Tea, Men's Night or Arts Exhibition, and immerse yourself in days gone by at the renowned Miles Historical Village Museum. Don't miss any of the action from the street parade, vintage car displays, collections tours, country markets, bush poets and performers, and delight in a little quirky fun with tractor pulls and bush obstacle races, beard competitions and quart pot boiling challenges. Experience life in the bush by day and by night.
visit www.backtothebushfestival.com.au for more information