Like many Australian towns whose local men and women served during both World Wars as well as welcoming returning soldiers taking up land as part of the Government's soldier settlement scheme, the Western Downs has a strong military connection.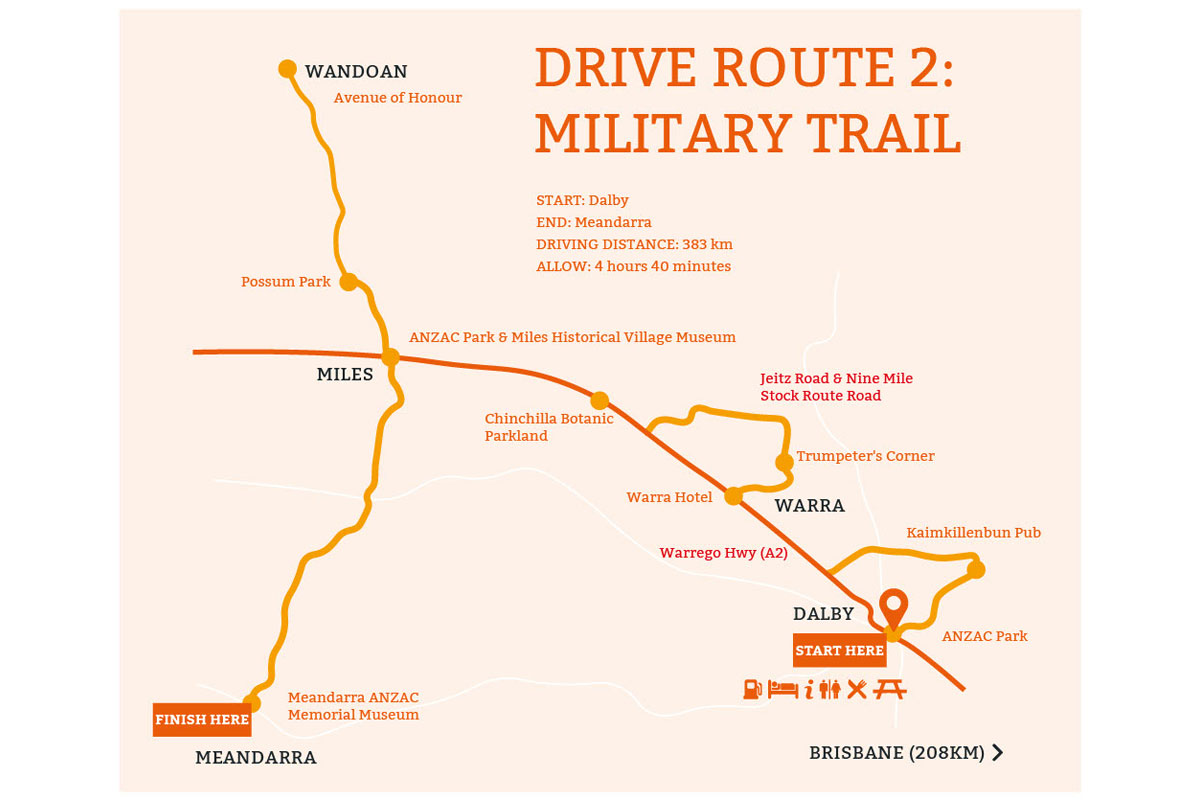 From signatures of diggers to rare military artefacts, there's plenty of military history to be seen and stories learned with a journey throughout our region.Get in the know with what to see along the military trail in the Western Downs with this guide.
1. Dalby War Memorial and Gates, Dalby
Stand in front of a larger than life statue of an Australian Infantry Soldier at the Dalby War Memorial in ANZAC Park.
This heritage-listed memorial is only one of two in Queensland, with a bronze statue honouring the servicemen and women who fought in WW1.
Make sure you take a moment to look closely at the sandstone pillars framing the gate before walking towards the memorial.
Often missed by visitors, the pillars also pay tribute to the First World War, with the years the war started (1914) and ended (1918) listed along with the Australian Imperial Force (AIF) badge on either side.
2. The Bun Pub, Kaimkillenbun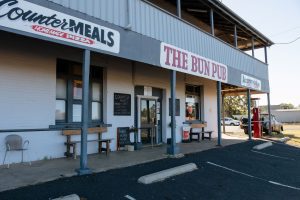 Head to Queensland's town with the longest single name to see a piece of handwritten military history.
While the town's name may be difficult to say (Kaim-killen-bun), the military connection is easy to see.
Stop by the local watering hole, aka the Bun Pub, to see 18 signatures from local diggers, who signed the door frame of the linen cupboard before departing.
The now framed piece of wood, also known as the Hidden Signatures Memorial, is accompanied with photos of those who signed their name.
3. Warra Hotel, Warra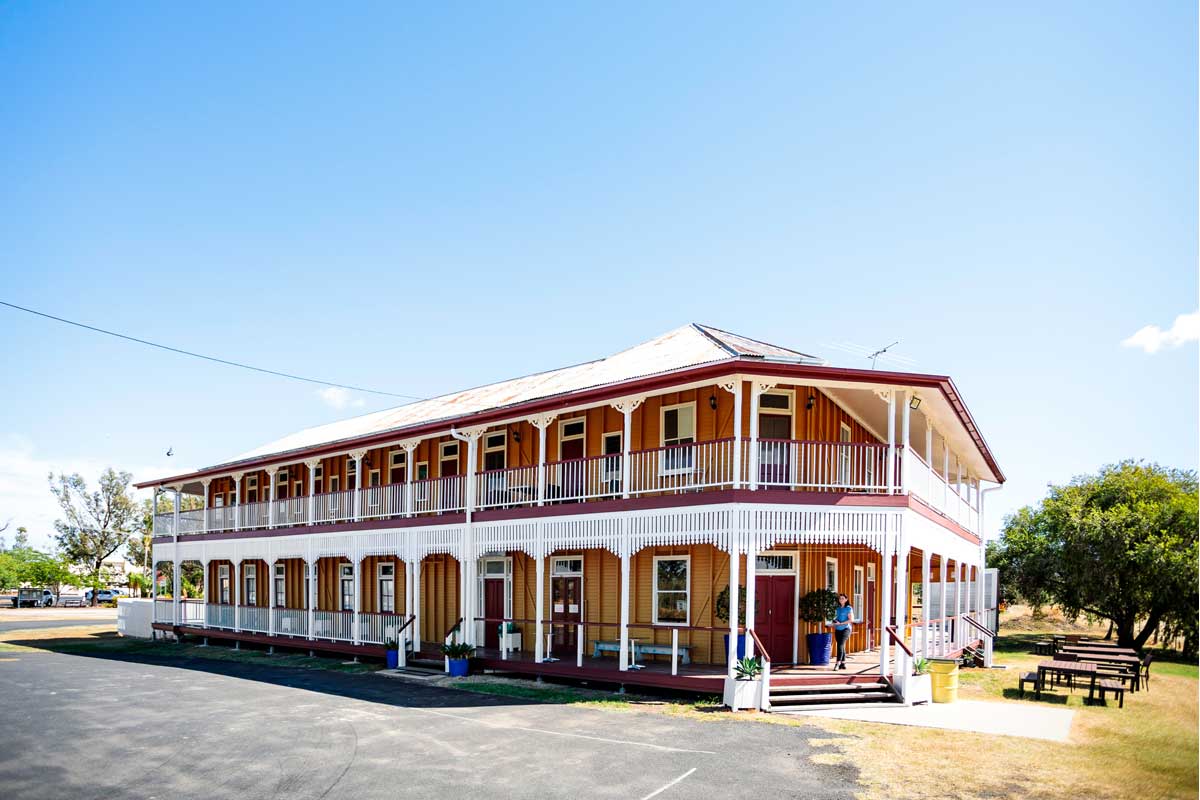 Detour off the Warrego Highway, halfway between Dalby and Chinchilla and park the car at the Warra Hotel for a slice of history.
If walls could talk, this pub would be a military audiobook, with historical photographs and military memories on display throughout the pub.
4. Trumpeter's Corner, Jandowae
Make your way to the corner of Jeitzs Road and Nine Mile Road, halfway between Warra and Jandowae to learn the true meaning of a Trumpeter.
Not to be confused with the brass musical instrument, the term was given to returned soldiers who had taken up land under the Government's soldier settlement scheme.
Unfortunately, not all were equipped with the knowledge and skills to make a profit from the land, so they found themselves in the pub "trumpeting" their woes.
To commemorate these men, a plaque was erected at the corner of two blocks, which had been drawn by soldiers during this scheme.
5. Cenotaph in Chinchilla Botanic Parkland, Chinchilla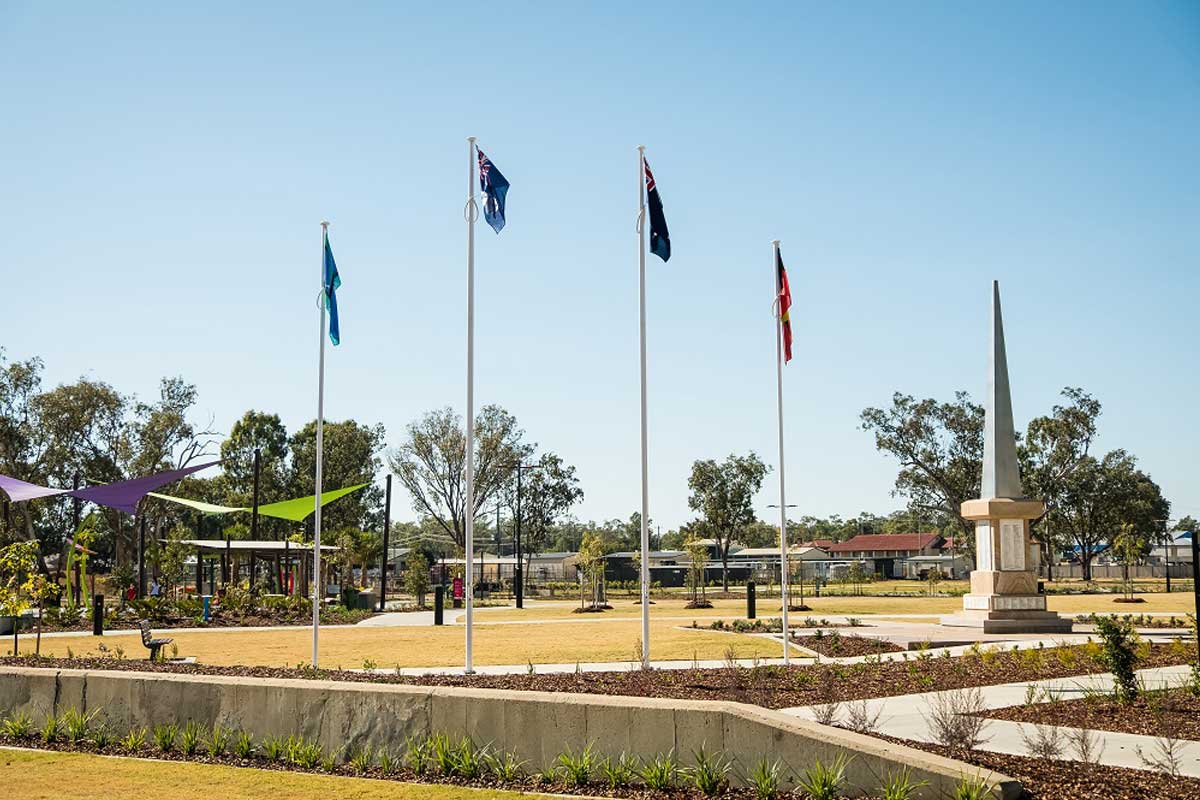 While the Chinchilla Botanic Parklands only opened in 2019, a piece of historical military history takes pride of place in its grounds.
Find the names of the Chinchilla men and women who enlisted, as well as those who didn't return, engraved in the cenotaph, with a newly unveiled digger sitting atop.
Stop by the Chinchilla RSL to see the original 100-year-old heritage-listed statue, which was not able to be relocated to the park.
6. Miles Historical Village Military Exhibit, Miles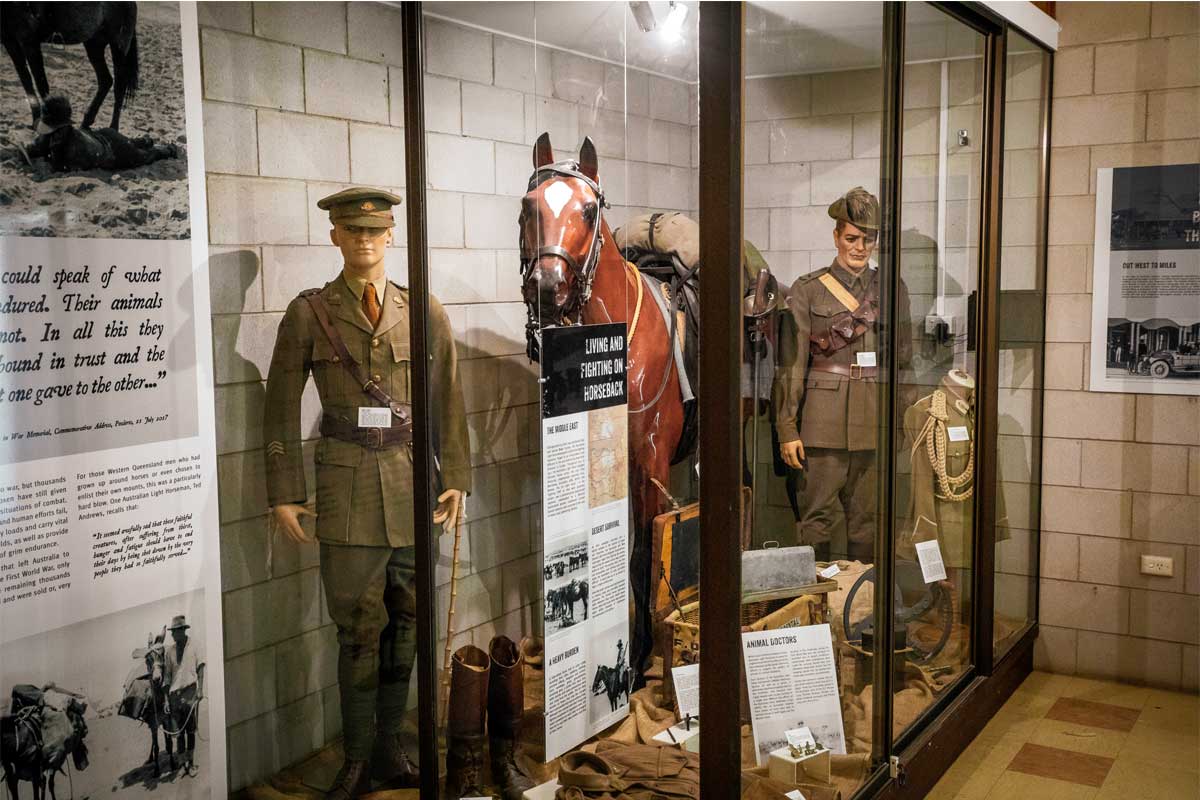 Looking for the largest collections of war artefacts in Western Queensland? Head to the Miles Historical Village.
From war memorabilia to personal effects and letters, there are plenty of stories to be learned at the Miles Historical Village Museum.
The permanent exhibition includes graphic panels, informative texts, and mini-stories, providing a multimedia experience.
7. ANZAC Park, Miles
Not all military equipment was created equal, and the German artillery field gun in ANZAC Park proves the point.
Believed to be only one of three in the world, this 7.7-centimetre Nahkampfkanone was captured during the First World War in Messines and it has taken pride of place in ANZAC Park since 1957.
8. Possum Park, Miles (20kms towards Wandoan)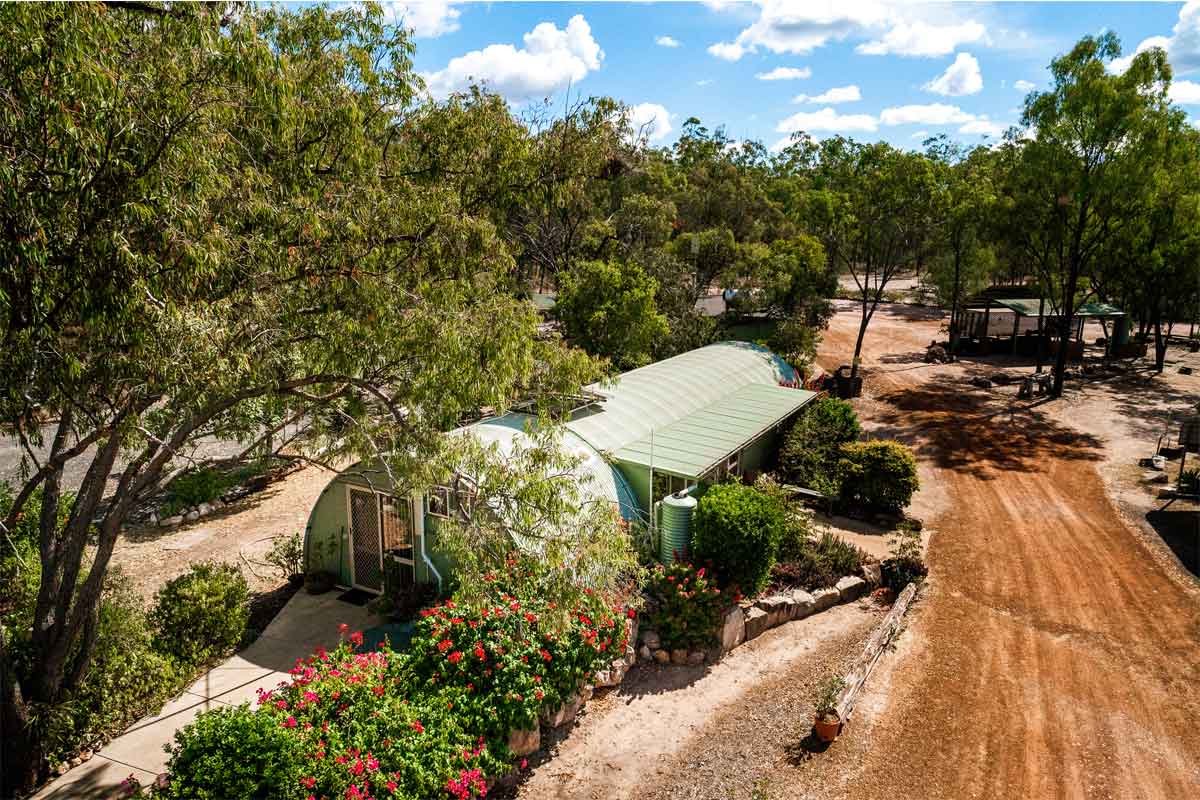 Image by: Media MortarCombine an overnight stay with a significant stop on your military trail and book Possum Park.
From underground bunkers to old weapons, uniforms, and memorabilia from WWII, this is one stop you won't want to miss.
What was once the Kowguran Explosives Depot – a top-secret explosives reserve in 1943, is now a place to overnight and reflect on the region's military history.
Stay in a restored underground bunker or converted railway carriage, or BYO your accommodation on wheels.
Note: Access to the military memorabilia is only available to guests.
9. Meandarra ANZAC Memorial Museum, Meandarra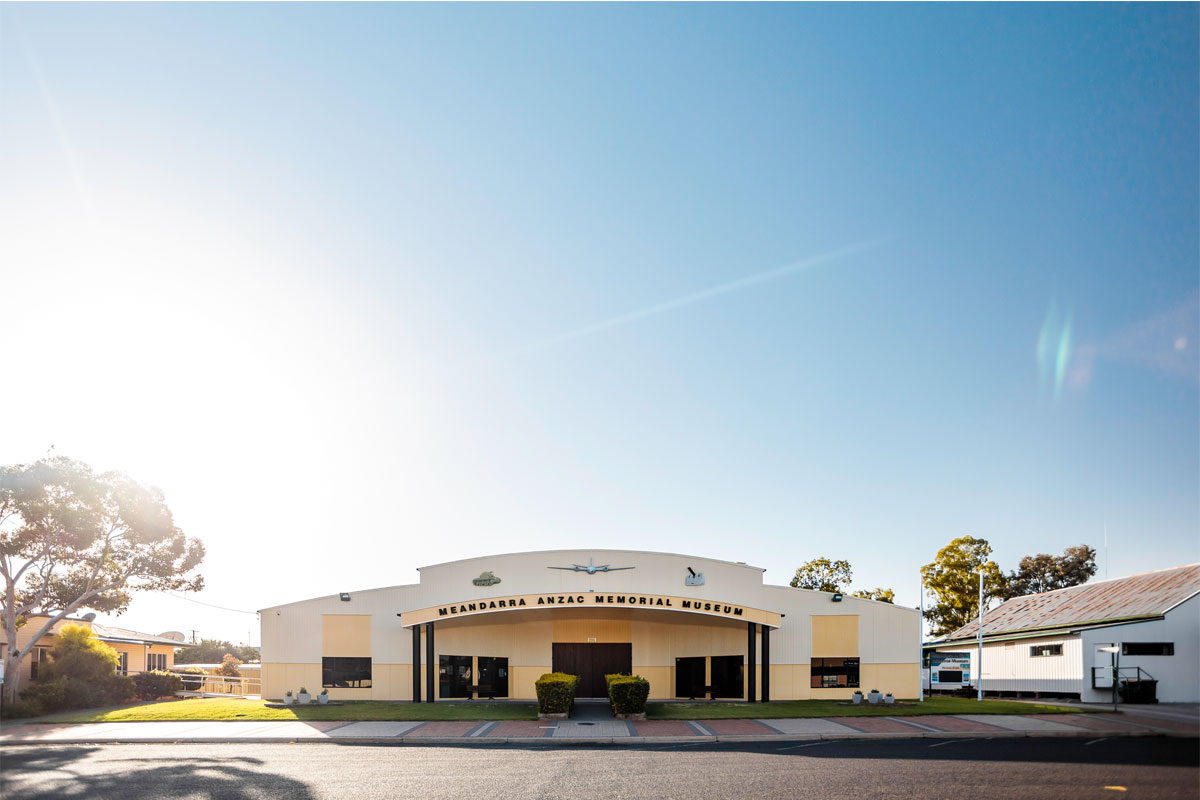 Image by: Media Mortar
While any museum can show ANZAC memorabilia, not every museum can call itself an ANZAC museum.
Awarded the privilege by the Australian Government in 2003 for showcasing the bravery and sacrifice of the first ANZACs, make sure you include a stop in Meandarra on your military trail.
Inside you'll find military artefacts from various conflicts to a full-sized Canberra Bomber and stories of veterans from the local town and region.
Make sure you stop by regardless if you've visited before, as the museum continually updates its displays each year.