With a strong pioneering history, the Western Downs has many historical tales to tell – but not all of them can be told through words or images.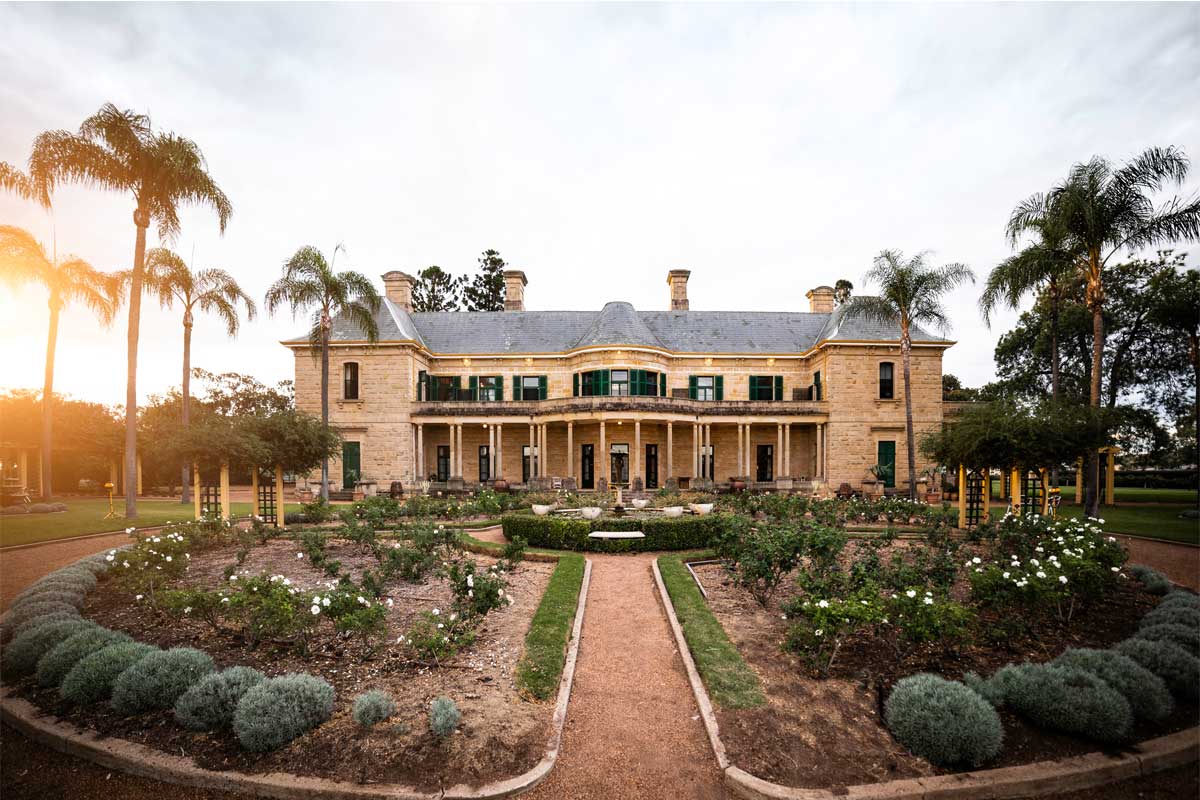 Get to know the heritage and history of our region by following this trail of buildings and monuments dating back to the 1800s to mark significant events like the region's prickly pear infestation.
Turn the pages of Western Downs history book dating back to the 1800s, with this guide.
1. Jimbour House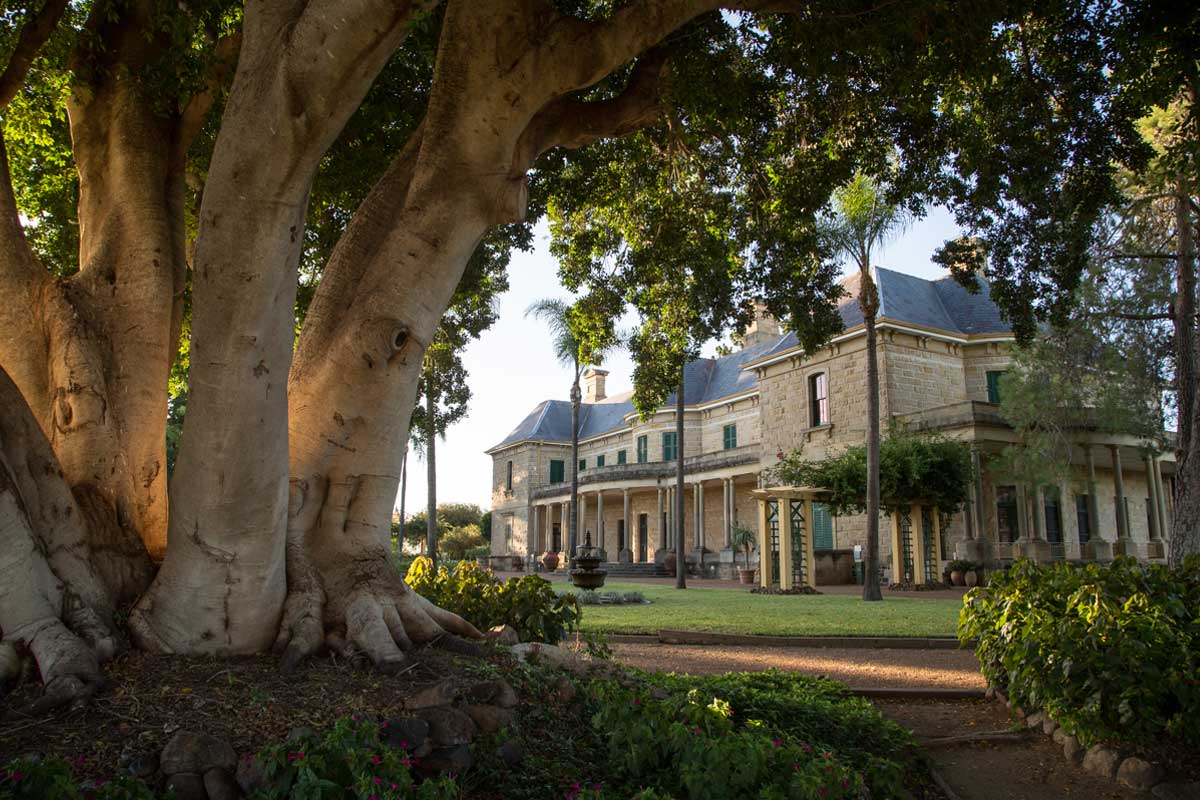 Forget the 24-hour plane ride to France to walk through the gardens of a French colonial-style country home, just drive to Jimbour House.
Established in 1876, this heritage-listed property in the Western Downs takes its name from Jimbour Station – a pastoral holding that once covered over 300,000 acres of land from the Bunya Mountains to Condamine.
Follow the interactive signs on the self-guided historical walk through its landscaped gardens – you'll want to allow plenty of time to explore the property as visitors are known to spend up to five hours taking in the scenery.
Guided Residence Tours

Available on the 1st Wednesday of every month at 10.30am. Bookings taken via our website www.jimbour.com
Self-Guided Garden Tours

Available on the first and last Wednesday of every month between the hours of 10am and 4pm (with last entry at 3.30pm). Bookings taken via our website, www.jimbour.com
Head to the website or phone 0400 558 042.
2. Dingo Fence, Jandowae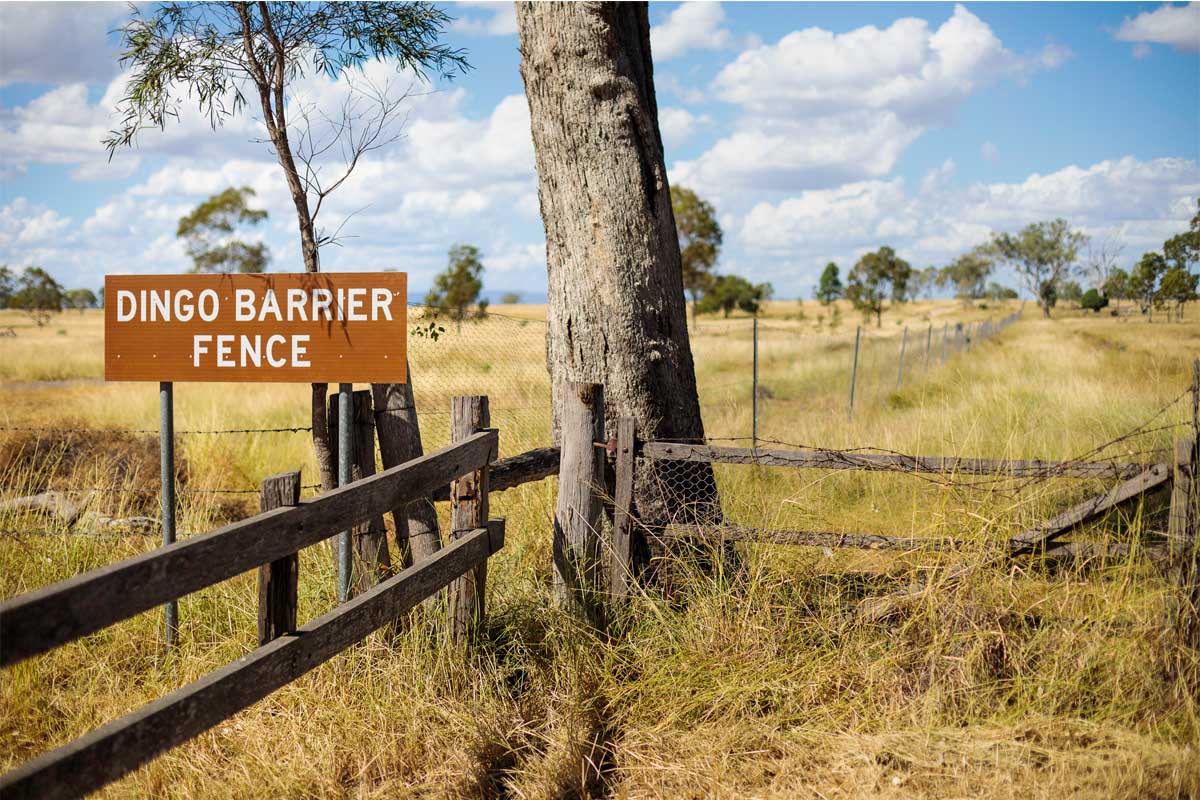 Ever wondered how early Australian graziers kept their livestock safe from dingoes and wild dogs?
The answer comes in the form of a 5,614-kilometre continuous fence stretching from Queensland to South Australia.
Thanks to the Dingo Fence, local farmers haven't had to worry (as much) about their sheep falling prey since the late 1800s.
While visitors can't access the original fence, you can get stop by a replica of the original fence along with a two-metre-high dingo statue to appreciate this impressive structure.
3. Athlone Cottage, Jandowae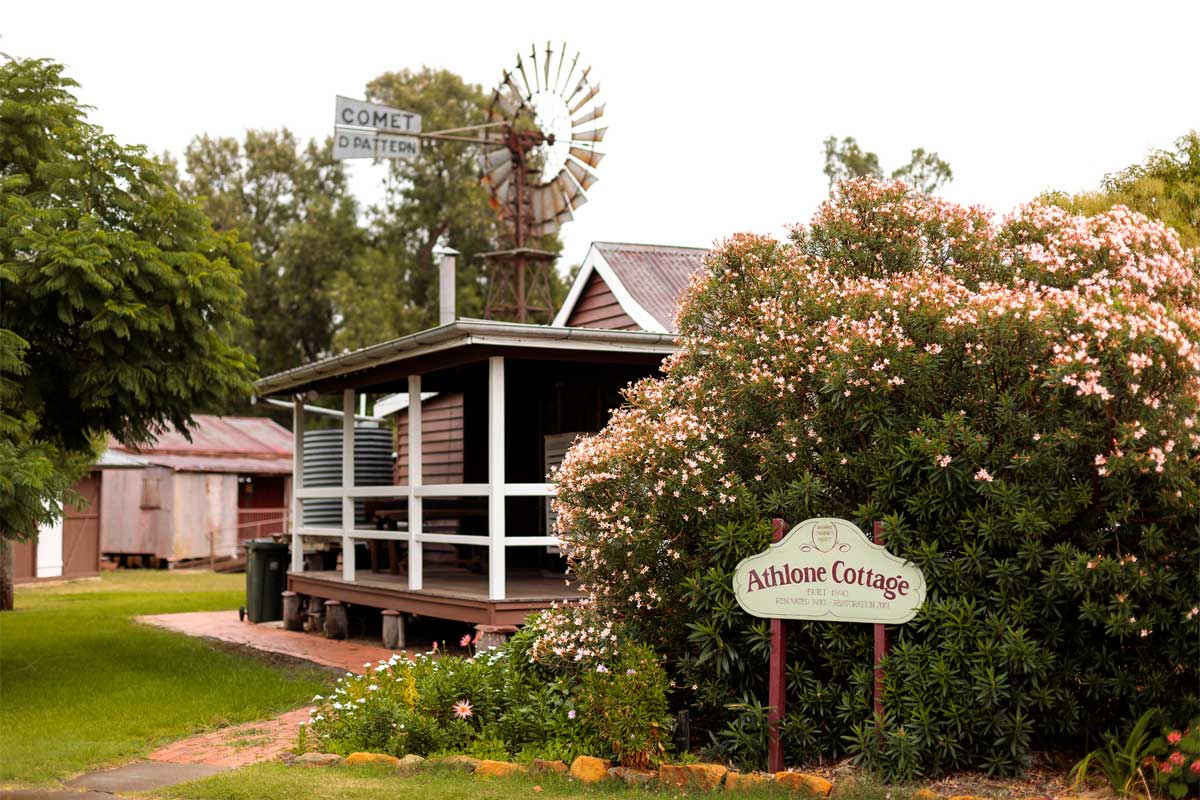 You only need to pay a visit to Jandowae to see how housing has come a long way since the 1890s, especially when it comes to flooring.
Take a look through Athlone Cottage, an original slab hut that once had a painted ant bed dirt floor.
Filled with pioneering memorabilia from the district and surrounded by landscaped gardens, allow enough to explore both inside and outside of this heritage building.
4. Miles Historical Village Museum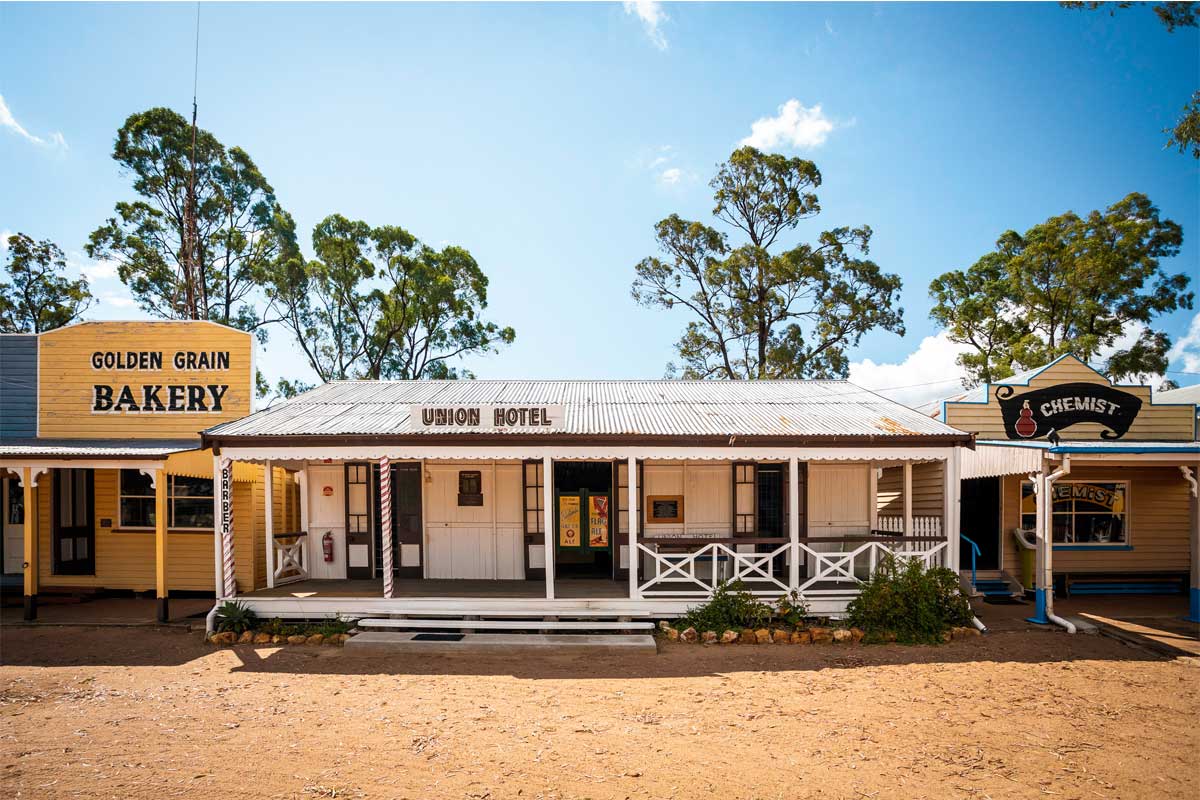 Open 364 days of the year, Miles Historical Village Museum, where you can take a walk down pioneering lane
Head to Miles Historical Village Museum, where over 30 restored and original buildings from the 19th and 20th centuries make up the streetscape.
Operating since 1971, the museum is home to collections of military, lapidary, shells, and bottles.
Head to our website to book a tour with one of our guides.
5. Condamine Bell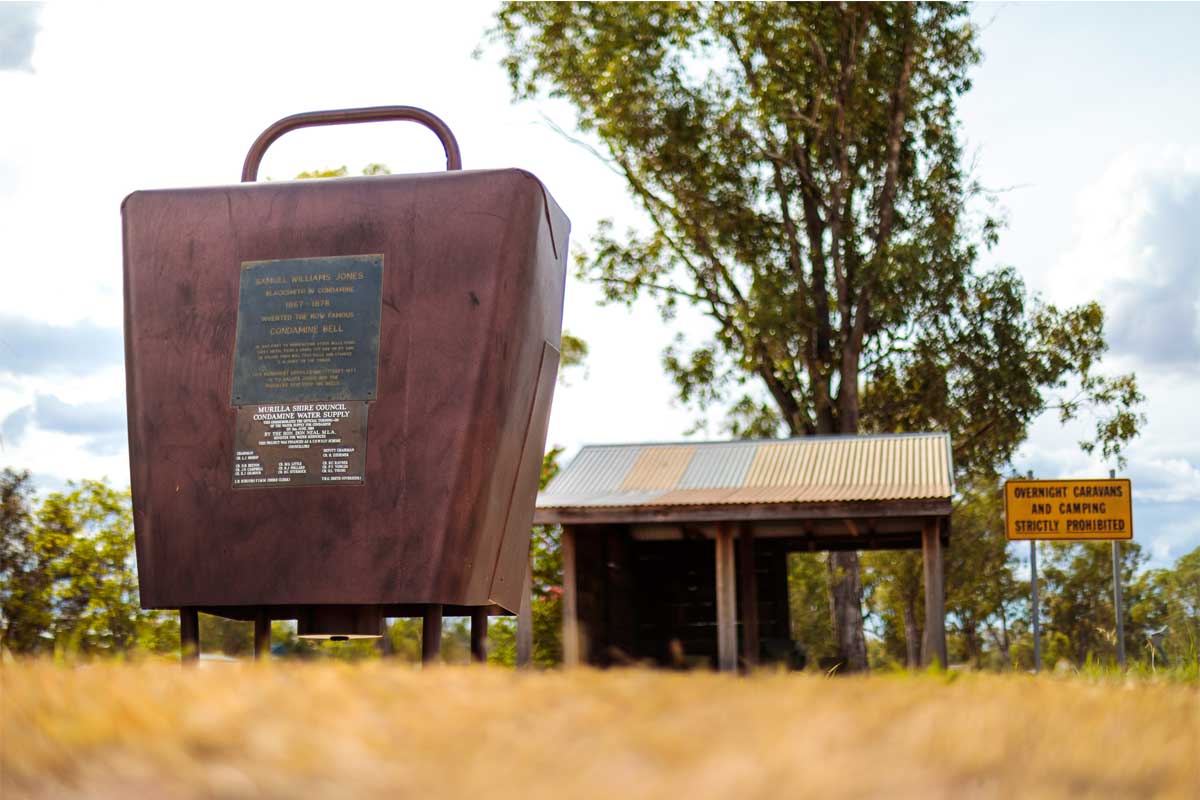 Did you know graziers could hear their cattle up to 10 kilometres away thanks to the Condamine Bell?
Invented by a Welsh blacksmith, Samuel William Jones, and originally known as the "Bullfrog" Bell or "Jones" Bell, it became so popular that orders came from as far as Western Australia.
While you won't see bells around cattle's necks these days, you can see a giant replica of the original bullock bell from 1868 at Condamine Bell Park.
6. Condamine Flood Boat and Flood Marker
If you've just ticked off the Condamine Bell from your itinerary, you don't have far to travel to see the Condamine Flood Boat and Flood Marker.
Located in Progress Park, less than 500 metres from Condamine Bell Park, you'll find an original boat used to ferry mail and supplies to the local residents during times of flood.
Stand next to the wooden flood marker to appreciate the levels the Condamine River has swollen to in the past and learn more about flood disaster events since 1942 through photos and stories on display.
7. Pioneer Park Museum, Dalby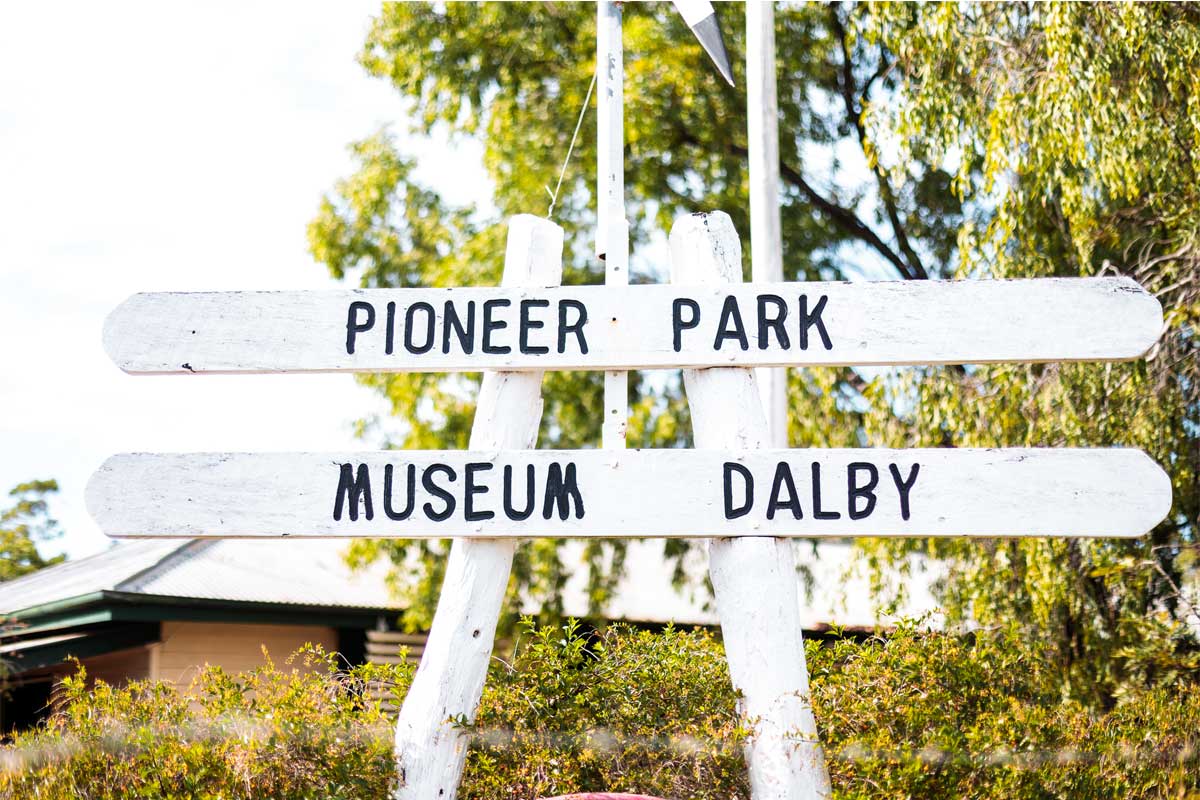 Ever wondered what it was like to go to the dentist in the pioneering days?
Head to Pioneer Park Museum to see historic displays of hospital equipment, a dentist's chair, and an old jail building and even a hand-written letter from Ned Kelly.
While the museum contains a collection of colonial buildings and artefacts, its machinery shed is also filled with a collection of working tractors and agricultural machinery.
The impressive collection will keep you entertained for hours.
8. Chinchilla Museum
What do the prickly pear, fossil woods from the Jurassic era, and a fire station from the early 20th century have in common? They are all part of Chinchilla's heritage and history.
With displays from the Green Plague to the Cypress Pine Centre, also check out the newest display the Fire Tower Interpretative Centre. Chinchilla Museum is packed with history from this Western Downs town and area.
If you're planning your trip in advance, make sure you check ahead to see when the Chinchilla Mini Rail is running, to steam around the museum grounds at locomotive speed. Check out the website for further information.
9. Cactoblastis Monument, Chinchilla
If you love watching Australia's Border Control, this one's for you.
Head to the Cactoblastis monument at the Cactoblastis Field Station to see the site of the first Prickly Pear Board 'Bug Farm'.
While these days our border control works tirelessly to protect Australia from foreign bugs and insects, back in 1924 Cactoblastis eggs from Buenos Aires were purposely introduced to the Western Downs region.
Thanks to the successful experiment by biologist Alan Dodd, the Cactoblastis insects managed to bring the prickly pear infestation that had taken over the Western Downs, under control in less than four years.
10. Juandah Historical Site, Wandoan
Learn about Wandoan's history, including the townships original name at the Juandah Historical Site.
An original European settlement – Juandah Head Station – the site comprises historical displays and original buildings, including the old Juandah Store built in the 1950s.
Get an insight into Ludwig Leichhardt's explorations and the soldier settlers from the early 1800s.