It's no surprise the Bunya Mountains can draw a crowd. This is a destination that's been in the business of bringing communities together for many, many years.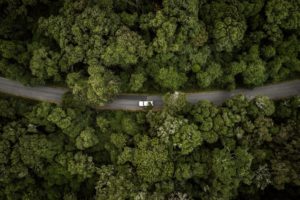 This was a significant lore making and ceremony place for indigenous groups from Northern NSW and Southern QLD. The gatherings were still happening up until the turn of the century (1900) and there are historical accounts of this.
Although Indigenous communities don't gather en-mass like before, the Bunyas are still significant for families and communities coming together – albeit mainly for visitors who come here for fresh air, blue skies and the famous Bunya Pines that have been growing here for more than 600 years.
Head west for the weekend and feel the ancient magic of these mountains – like everyone else who's come before you, you'll leave feeling more connected than before.
Friday
12pm: Escape the city for the country
Every good road trip needs a name – and the Bunya Mountains Scenic Drive reveals a serious clue in its moniker.
You'll find this scenic route by following the brown bunya pine signs which start from Toowoomba, if you're driving from Brisbane to the Bunyas via the Western Downs.
You can thank your lucky stars you're doing this 280km trip by car. Back in 1870 when the last recorded Murri gathering took place, communities from the Maranoa River and Clarence River (NSW) travelled over 350km by foot.
When you see the thick forest, steep inclines and shear drops – you'll get a new appreciation for their journey to the top.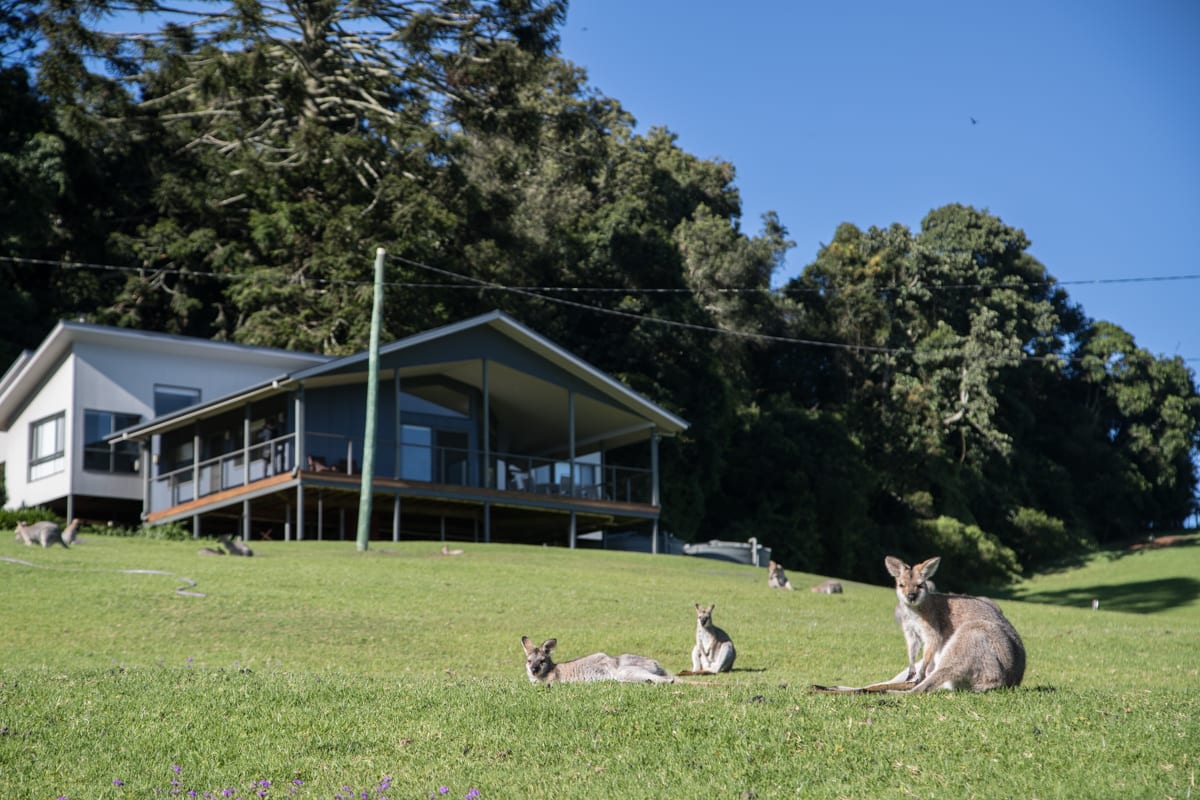 3pm: Check into your home-away-from-home
Tucked behind the gates of the Bunya Mountains Accommodation Centre, you'll find 104 holiday homes, which are privately let.
Their houses come in all shapes and sizes (although you can expect plenty of A-frame architecture) from studio cabins right through to accommodation that sleeps up to 22 people.
Inside most you'll find multiple bathrooms, kitchens to self-cater and the all-important fireplace for those chilly Bunya nights where temperatures frequently drop below zero.
Thanks to the hundreds of red-necked wallabies who graze these slopes, the rolling hills of the Bunya Mountains are kept manicured like a bowling green – with accuracy that will make you want to hire a mob of wallabies to handle your landscaping at home.
5.30pm: Catch sunset from Fisher's Lookout
For one of the best sunset shows on the Western Downs, toss down a picnic blanket at Fisher's Lookout.
A sundial bearing coordinates to the nearest towns will be all the tour guiding you need up here.
From this elevation, you'll be able to see all the way down to Dalby's grazing flats some 65km away.
There's a number of non-national park walking trails that start from Fisher's Lookout – but you'll want to save these up for the daylight hours if you want to tackle the trails through Russel Park because they're not for the faint hearted.
Tip – Take it slow on the road back to your holiday house as the nocturnal animals start their shift and find themselves unwittingly on the road.
7pm: Become a master chef of the mountain
Channel Curtis Stone in your self-contained kitchen tonight.
You'll find most houses have a five-burner stove, full oven (if not dual) and all the kitchen mod-cons to whip up more than just a bowl of pasta on the stove top.
If you've forgotten to pack the oil, there's no need to press panic and drive 65 clicks back to Dalby – there's an onsite general store that has all your essentials covered.
Alternatively, if your plan is to not lift a finger, Lyric Restaurant dishes up dinner from 6pm, seven days a week.
Tuck into the likes of a premium rib fillet, signature Guinness pie, or a traditional chicken parmi, each best washed down with something delicious from the restaurant's comprehensive wine list.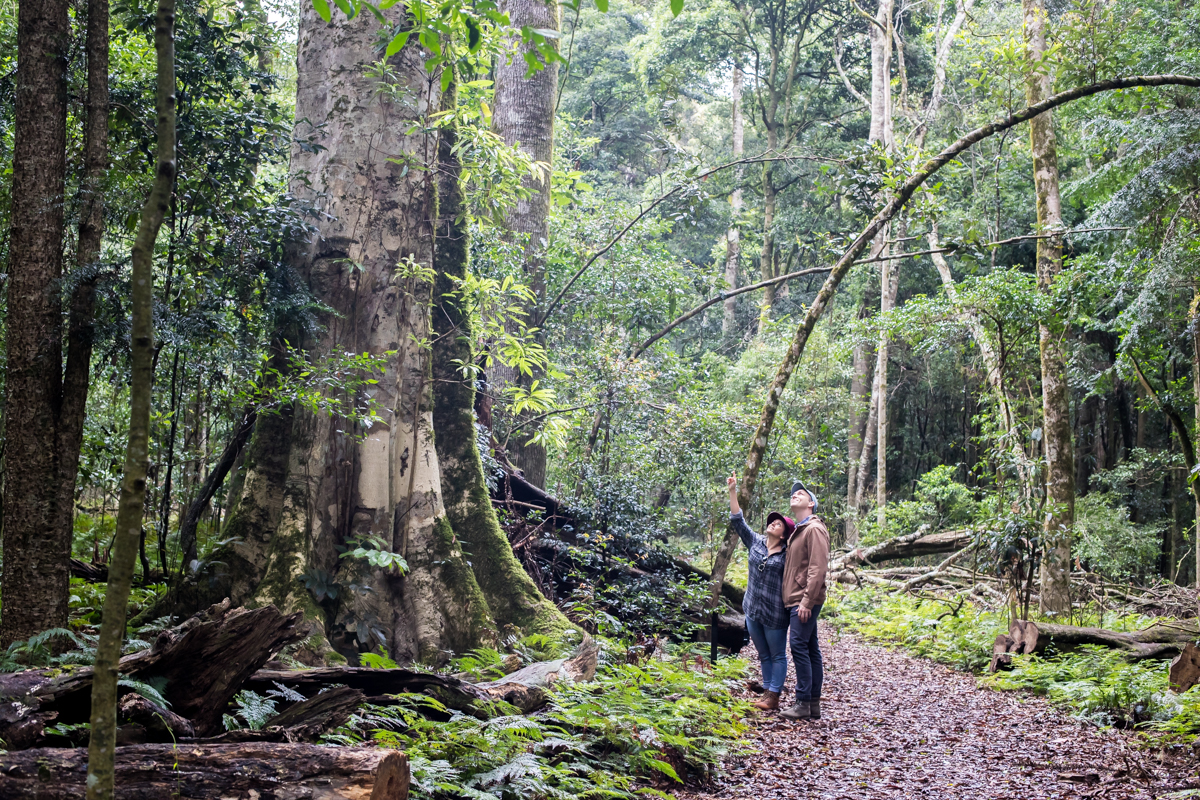 Saturday
8am: Breakfast at The Bunyas
Make breakfast the most important meal of the day at The Bunyas, the onsite café at the Bunya Mountains Village.
Dishing up all the breakfast regulars you'll find the likes of eggs benedict, big breakfast and pancakes with berries on the menu.
It's hard to tell what's the most popular aspect of this breakfast joint – the barista made coffee or the large potbelly stove, which warms the soul as much as the Di Bella beans served here.
The local wildlife know this spot delivers the breakfast goods too, and you'll find the crimson rosellas out the front of the café between 9.15-10.15am.
9am: Go from market to market
If you can, time your visit for the last Sunday of the month to shop local with a visit to the Bunya Mountains markets.
You'll find more than just arts and crafts on offer – it's a cook's paradise with homemade chutneys, jams and preserves all fashioned out of local produce.
Walk away with the likes of sugarless BBQ sauce, a loaf of banana bread that will leave you with change from $10 and enough local honey to warrant the nickname Pooh Bear.
In the fresh produce department, there's all the usual vegetable suspects – but the selection of Australian garlic is so comprehensive it would keep any self-respecting vampire far away.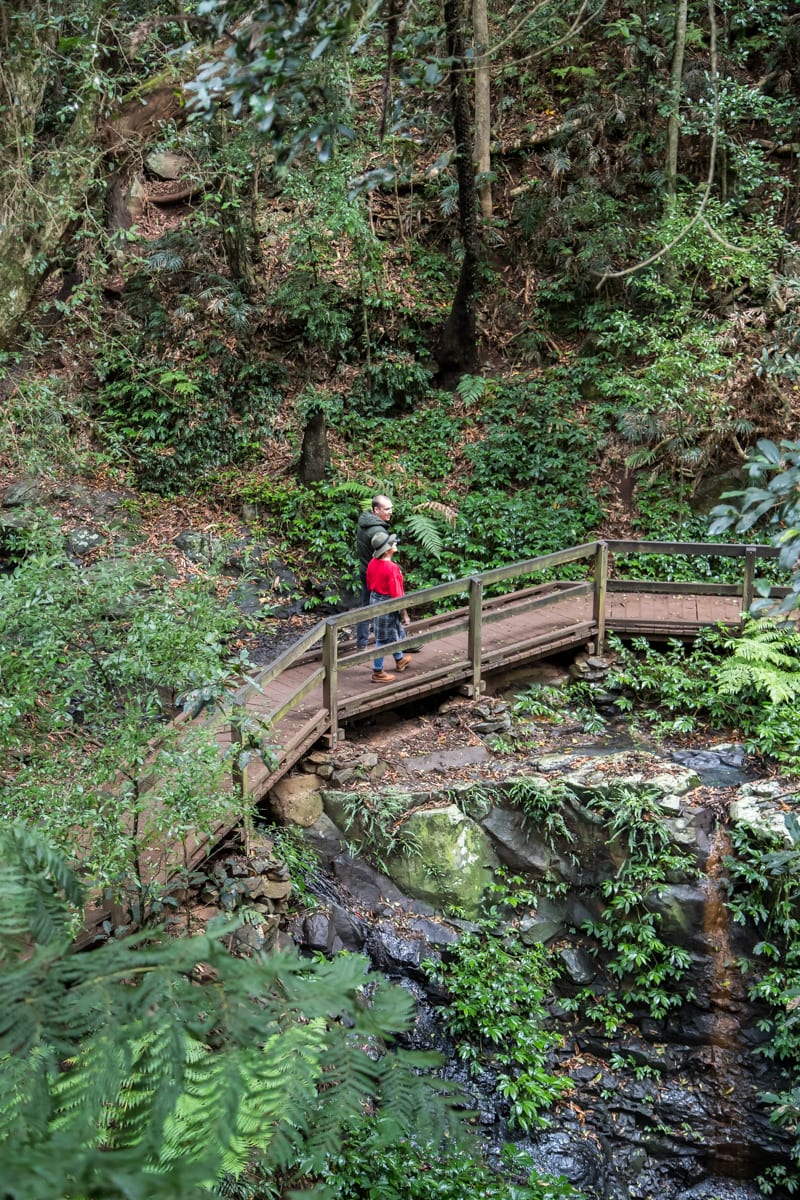 11am: Take a hike
Whether you like a bush walk of half marathon proportions or something much, much smaller, there's a track with your hiking boots' name written all over it.
The national park trails cover the mixed Bunya vegetation which changes from dense, lush rainforest to bald hills, giving your senses a true kaleidoscope of landscapes to discover.
Pin your map for Tim Shea Falls, which is found a little further than Festoon Falls, guaranteeing two falls on this short, but surprisingly challenging walk.
While you're walking, keep your eyes peeled for the 210 recorded species of bird found in this national park.
7pm: Have a nip at Shackleton's
By night you could play spotlight with a torch to meet the nocturnal animals that live up here, or you could pay a visit to Australia's highest whiskey bar, Shackleton's – it's really up to you.
With over 113 whiskeys on the menu and an alternating whiskey of the week, there's no shortage of choice when it comes to price and country of origin for your nip.
Not sure which part of the globe to take your taste buds? Just ask the well-trained bartenders for a recommendation depending on your palate's preferences.
All that's left to do is nestle into one of the chesterfields by the roaring open fire and swish, sniff and quaff the night away.
Sunday
8am: Breakfast at Poppy's
For breakfast so close to the forest it could only be rivalled by a treehouse, choose Poppy's on the Hill for your morning jolt.
On the menu you'll find all the usual breakfast finds, but their true specialties, a bunya nut sundae and bunya nut ice-cream, will appeal to those with a sweet tooth.
After all, it's never too early for a sweet treat when you're on holidays. Right?