Only three and a half hours from the city lights of Brisbane, you'll find yourself in camel country, aka Tara.
Home to Tara Festival of Culture & Camel Races, this town of about 2,000 people sure knows how to draw a crowd, with 16,000 festival attendees expected to return to the town from 29 to 31 July 2022 for this years festival. (ps. tickets are now on sale at tarafestival.com.au/tickets-info/)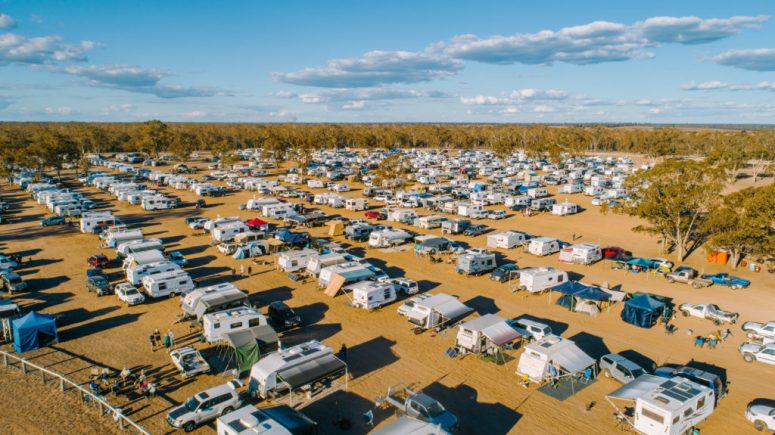 Don't dismiss Tara as a July only destination though – there is always something on the go.
Long-time local Joe Abbott, spills the local-only beans on where to stay and play in Tara.
EAT
West of the Great Dividing Range, hearty meals are the bread and butter of the locals.
You can stop anywhere in Tara for a nourishing bite to eat, but if you're looking for lunch that will last you 'til dinner, drop into the Tara Cafe in Day Street.
This cafe is the jack of all trades, combining a lolly shop, bakery, and roadhouse all in one, where you can order a mega breaky or hamburger for lunch, and a bag of goodies for dessert.
For dinner during the week, a classic steak or parmy is on the menu at the Commercial Hotel, and on a Friday and Saturday night, the Tara Bowls Club has more options like bangers and mash to warm you up in the cooler months.
SLEEP
Whether you like to travel in the lap of luxury or build your own version of it by camping, Tara has you covered.
If you're looking to splurge a little, stay the night at the Tara Spa Apartments on Milne Street.
There're studios, one-bedroom and two-bedroom self-contained apartments all with spa baths, which give meaning to its namesake.
If relaxation is at the top of your Tara to-do-list, up your spa game with a dip in the hotel's undercover spa and outdoor pool.
If you're one that prefers to be amongst the action, blend in with the locals and get to know the town firsthand by sleeping at the pub.
The Commercial Hotel's layout is a reverse mullet, with the party at the front with the bar and beer garden, and business out the back with 20 hotel rooms.
The self-contained units and modern rooms put only a staircase between you and a coldie.
If you're out west with nothing but a swag, the free (and recently revamped!) camping and caravanning site at Tara Lagoon is the best spot to sleep under the stars.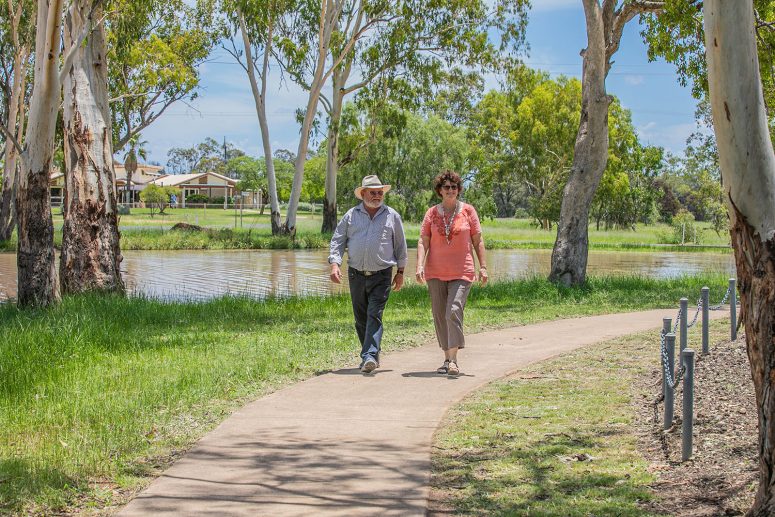 DRINK
You can't go past the Commercial Hotel when it comes to downing a coldie. After all, this iconic establishment has been pouring beers since 1912.
From the outside, it's easy to notice the town's icon, with camel cartoons plastered over the pub's windows.
As soon as you enter, you're greeted by the bar and the Tar-Vegas Gaming Lounge, so you know you're up for a good time the minute you step inside.
The beer garden is where you'll want to set down your coldie, to play a round of pool, darts, or ping pong, while the jukebox belts tunes in the background.
NATURE
Kick your Sunday afternoon into overdrive and hit the road along the Sunset Way.
Starting in Tara and finishing in Surat, there's four hours of picturesque highway, with four towns sprinkled in between.
You don't have to tackle the entire trip in one go either, take a return trip from Tara to either Glenmorgan, Meandarra, Hannaford, or The Gums.
BEST SPOT FOR SUNSET
When a town is known as the start of Queensland's Sunset Way, you know there'll be plenty of places competing for top sunset spot (Tara Lagoon for one).
Believe it or not, the Moonie Highway, about 4km from Tara along the eastern entrance to town holds one of the best sunset views in town.
Pull over (safely!) on the side of the highway and take a moment to soak up the candy coloured skies that are only interrupted by the town's water tower and silos, lit up by the sun's rays.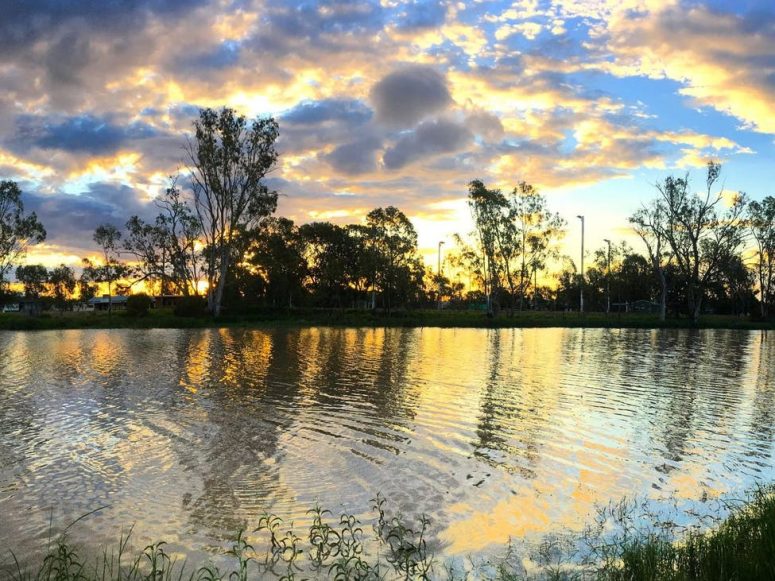 LOCAL SECRET SPOT
Tara locals are known for their friendliness, so there aren't many secret spots in these parts that aren't already on the tourist map.
That is, unless you like fishing.
If you're after the angling-action, you'll practically need a mason's secret handshake or password to find the best fishing spots.
According to Joe, Tara Lagoon, 26 Mile and Reis' Undulla Creek serve up the best freshwater fishing action, with the chance to reel in yellowbelly, jewfish, silver perch, murray cod, or a yabbie or two.
Or, if you're keen on staying close to town, make Tara Lagoon your first port of call.
For a short road trip, turn your wheels north-east 28km along Kogan Road towards Wieambilla to discover the lily-clad 26 Mile, which is home to a pet-friendly campsite.
For a bigger adventure, venture 44km north-west of Tara where Reis' Undulla Creek awaits your boat and bait on its calm waters. You can also setup camp and birdwatch between bites.