With creeks, rivers and tributaries running through the countryside like veins through the human body, few regions can lay claim to inland fishing as good as the Western Downs.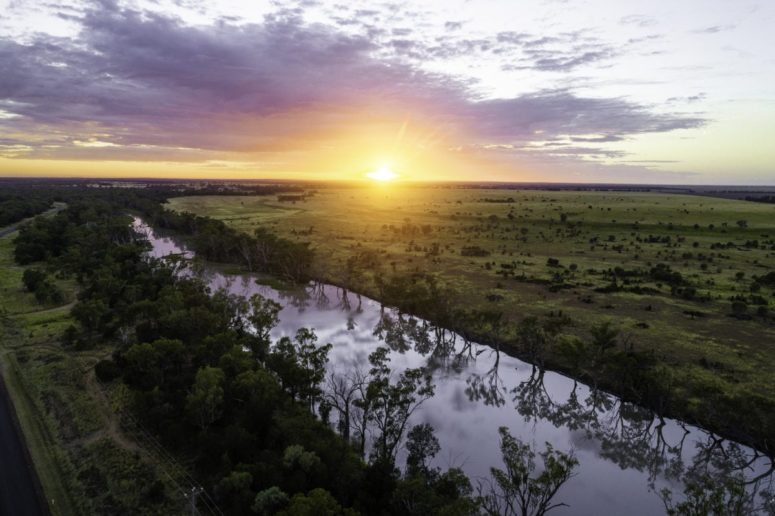 There's good reason for it – some parts of the region receive over 600mm of rainfall each year, which is enough to keep stocks of golden, silver and spangled perch, eel-tailed catfish, crayfish, murray cod, barramundi and saratoga in abundance.
The Western Downs is also home to the who's who of waterways with The Murray Darling Basin, Maranoa, Balonne River Catchment and Dawson Valley systems supplying their famous H20 to these Western Downs waterways.
What are you waiting for? Pack your rod and reel and see if the fish are biting at these hotspots:
1. Moonie River, Flinton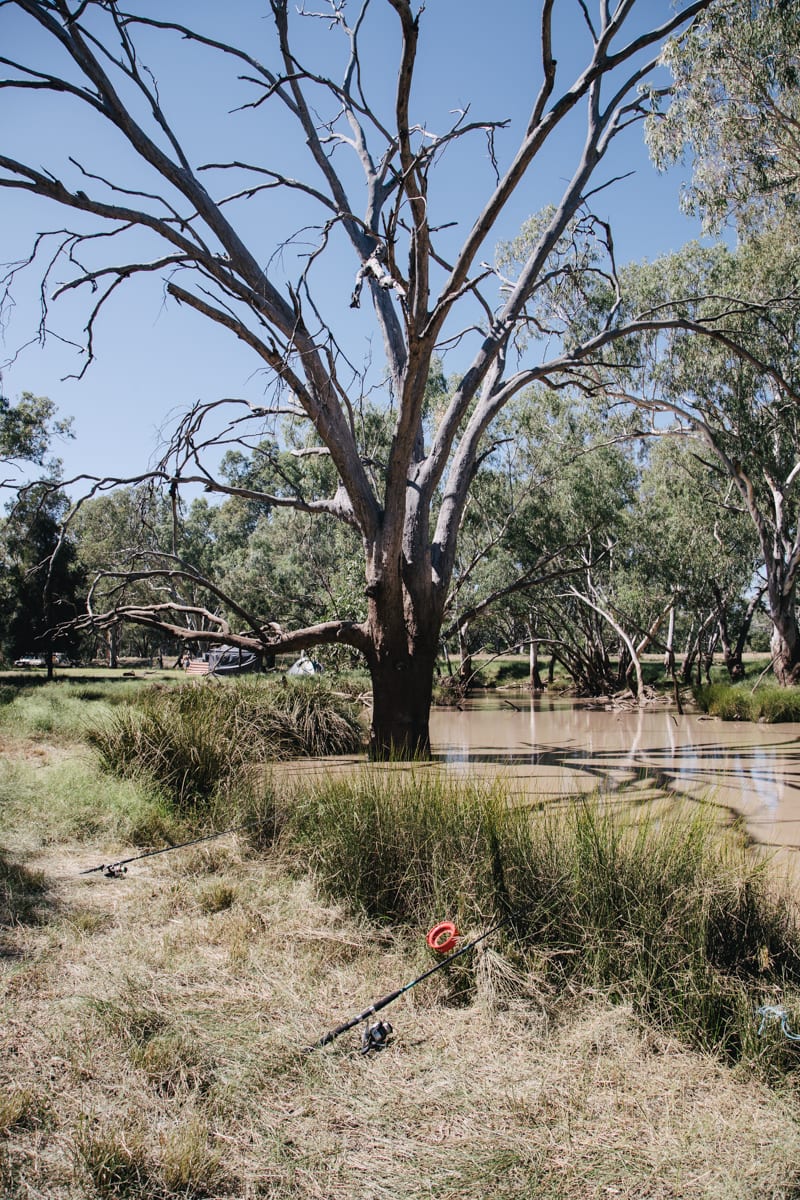 Moonie's first fishermen were the most unlikely of people, squatters, from NSW settlements who followed its streams in the search of pastoral lands.
Whether they found pastoral lands or not, we're not sure, but they did find fishing action with golden perch (yellowbelly), jewfish, eel-tailed catfish, tarp, silver perch and yabbies.
There's good reason for so much fishing action – this river never runs dry. In fact, the Moonie River is the main water source for irrigation of approximately 6,200 hectares of agricultural land within south-west Queensland.
Tip – You can fish off the top or the bottom of the river all year round so you'll need to pack your floats and sinkers.
2. Columboola Country, Miles
Columboola Country has been on the food pyramid of the Western Downs for more than 40,000 years. In fact, its fish stocks and crayfish are the stuff of Aboriginal folklore.
Test Columboola's abundance for yourself by throwing in a line at the rock hole, a naturally deep waterhole teeming with native fish and crustaceans.
Unlike the other spots on this list, Columboola is privately owned, so you'll need to check into a camping/caravan or accommodation site if you want to truly test this Western Downs fishing action.
Either way, there'll be no need for expensive groceries for this trip out west. Seafood will be on the menu each night, with the chance to reel in yellowbelly, jewfish, cod and perch.
Cut down the food miles by camping. Your haul can be cooked just 30 metres away at the onsite campsite.
Tip – Like fishing but also need something to entertain the rest of the family? Aside from onsite camping and caravan accommodation there's showers, picnic facilities, swimming sites and birdwatching to keep everyone entertained. No need to leave your pets at home – you can bring your dog and even your horse to stay and play a while.
3. Drillham Creek, Drillham
Cast off at Drillham Creek, a tributary once known as 'delirium' creek because a typhoid fever broke out here during 1878.
Don't worry, today this waterway is as healthy as ever, with a fish population of yellowbelly and jewfish found within its inland shores.
For fishing fanatics, take note, Drillham Creek flows into Dogwood Creek if you want to make this fishing experience progressive.
One thing's for certain, unlike the people back in the 19th century, you won't be hallucinating when reeling in your catch.
Tip – Don't leave pooch at home, this rest area and fishing ground is 100% pet-friendly.
4. Gil Weir, Miles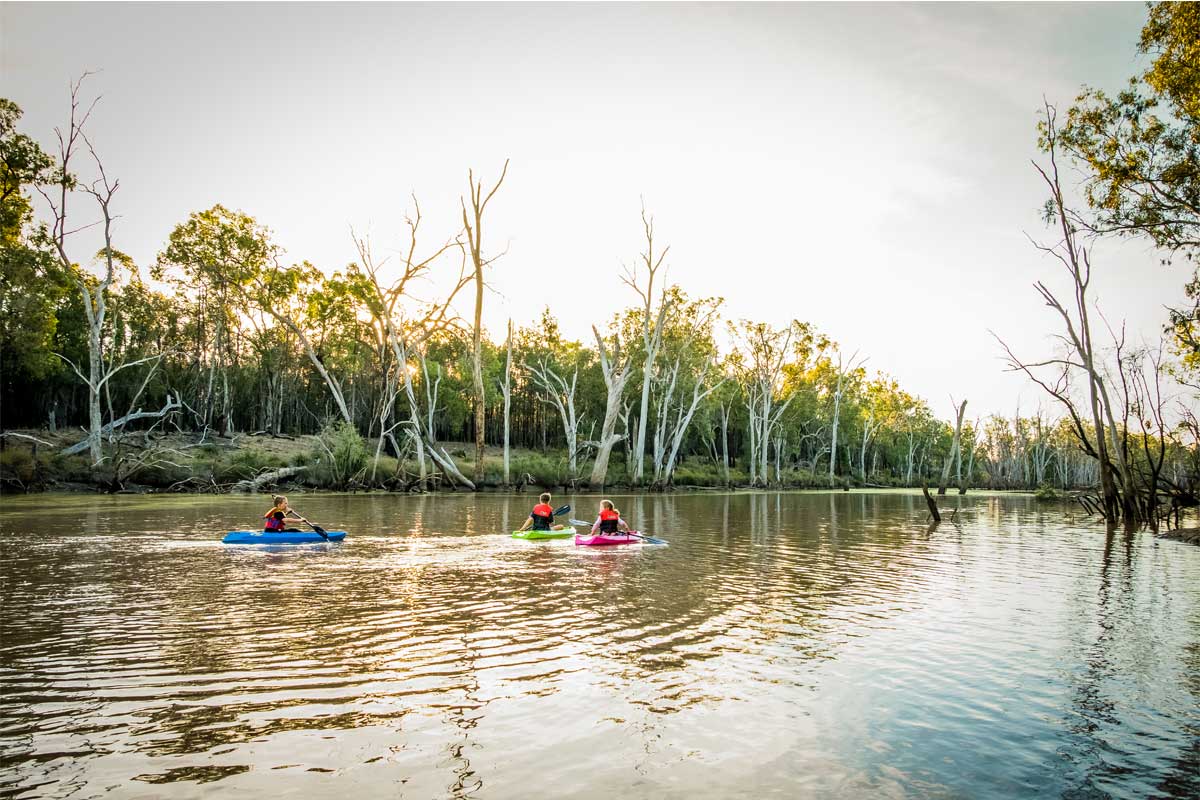 Drop a line in the primary water source for the town of Miles, Gil Weir.
Although this weir was built after World War II to provide a water source for the town's needs, today it's so much more than that with stocks of golden perch and murray cod in abundance. Don't forget your fishing licence.
Fish not biting? No worries. Take a seat at the shady picnic facilities and wait until dusk when the fish will fall for you hook, line and sinker.
Tip – If you decide to stay the night for round two at the weir, be sure to bring your own drinking water and firewood to light the BBQs – an essential since grilled fish is on the menu.
5. Chinchilla Weir, Chinchilla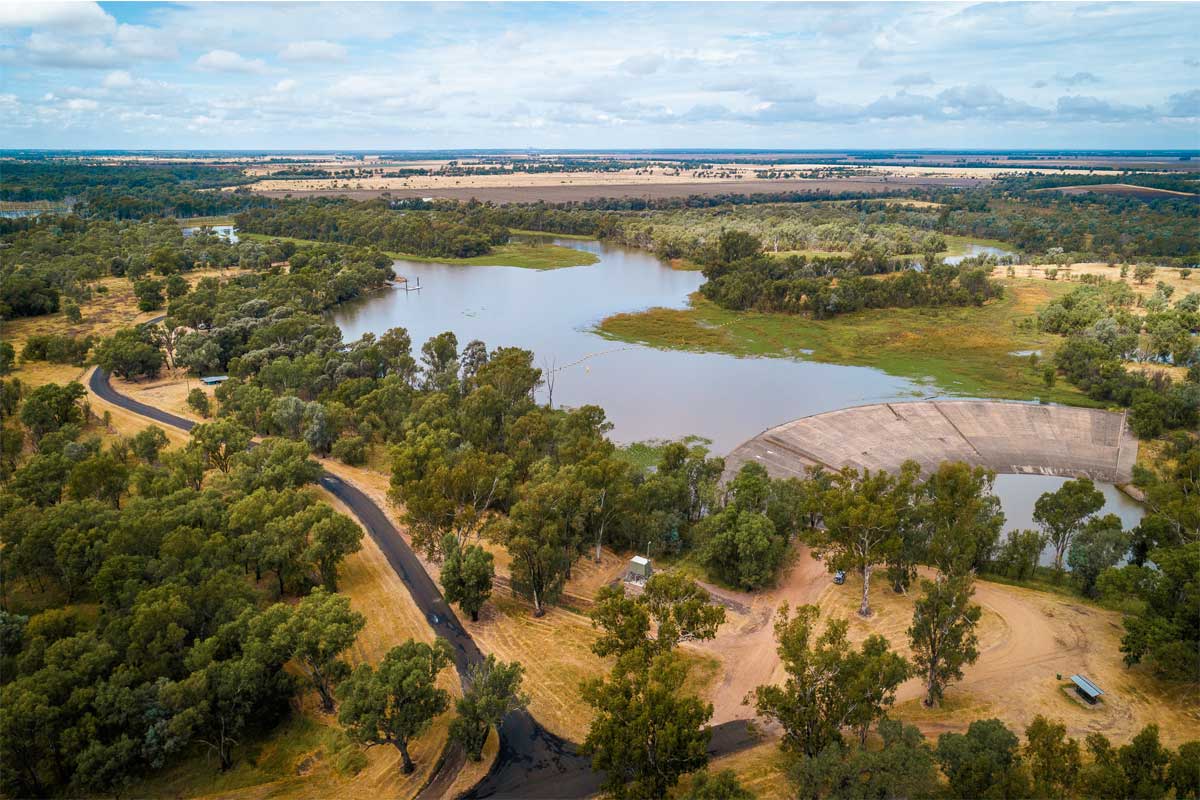 What do you get when man creates an irrigation source for one of Australia's largest agricultural regions? Fishing paradise of course!
Built to supply irrigation for the farming flats along the Condamine River and main water source of town, the Chinchilla Weir is brimming with yellowbelly for the catching.
Their abundance is not by sheer accident either, the Chinchilla Fishing and Restocking Club ensures fish stocks are always in the fishermen's favour.
With free campsites available for a two-night stay, toilet facilities, picnic tables and BBQs you won't have to travel far to cook your catch. Remember – you need a Queensland fishing licence to fish here.
Tip – Just remember you can't fish within 200m of the weir wall. Aside from that, it's free fishing game. Once you've caught your meal, fire up the BBQ and get your camera ready to capture a magical Western Downs sunset.
6. Caliguel Lagoon, Condamine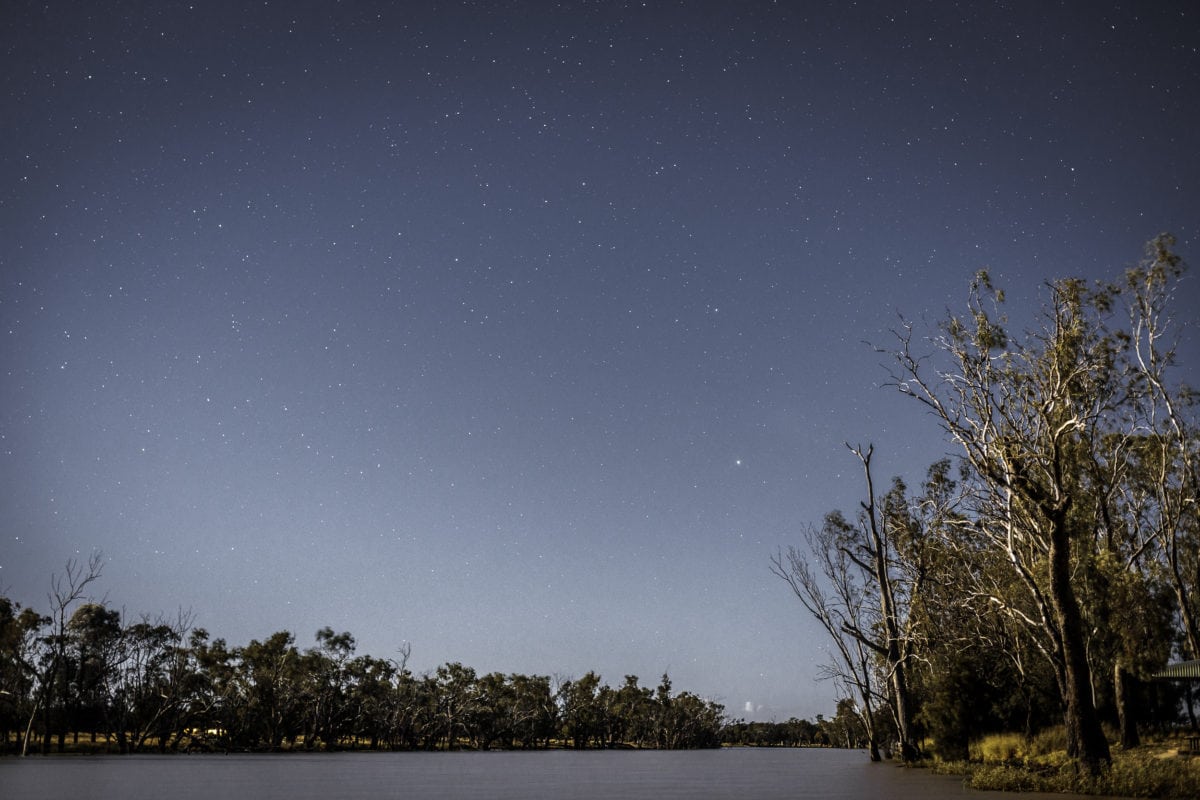 Caliguel Lagoon might be named after an early pastoral run in the Western Downs region, but it's not agriculture that it's known for today; rather, its fishing.
Drop your line in this lagoon for the chance to hook yellowbelly among other native species.
More than just one for fishermen, if you like boats and camping too, water skiing, boating, swimming, and birdwatching will fill your days.
The campsite on the banks of the lagoon has all your camping essentials – showers, loos, picnic tables and wood-fired BBQs – so you can sleep, eat, fish repeat.
Tip – Stop by Caliguel Lagoon during summer and autumn when the purple water lilies put on a show like Monet's garden.
7. Tara Lagoon, Tara
Fisherman have been gathering at Tara Lagoon (part of Undulla Creek) since pioneers pulled up stumps here in the 1900s.
The chances are always in your favour to reel in a yellowbelly or jewfish because the Tara Fish Restocking Association cook the odds for fishermen every year with their native fish restocking program.
The distance between your tent and the shoreline is what appeals to most, with 2km connecting a day fishing with an evening by the campfire.
If you're having no luck with the fish, don't pack up the car and head home just yet – take a walk through the Settlers Park and Walk of Remembrance Garden, which take off from here.
Tip – After a long day by the water's edge, walk two blocks into town and grab yourself a sundowner at the Commercial Hotel.