Don't leave your best friend at home bring them along to enjoy the great outdoors across the Western Downs, whether camping or staying at a motel there are places for you and your best friend to stay awhile.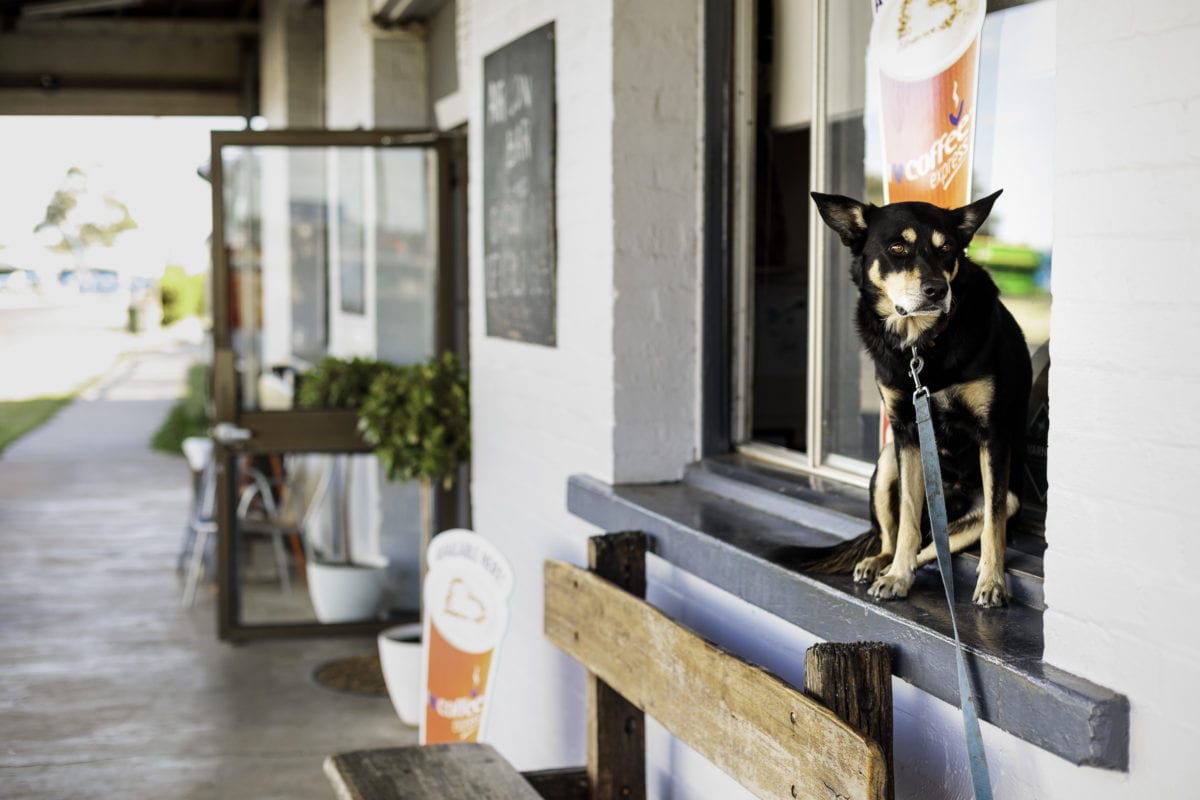 In the Western Downs, man's best friend is considered a member of the family.
That's why many establishments across its vast countryside welcome your four-legged family member with open arms and hotel-room doors.
After you pack the chew toys and kibble, 'paws' (see what we did there) to read up on these pet-friendly accommodation options in the Western Downs.
For the canine not afraid of camping – Chinchilla Weir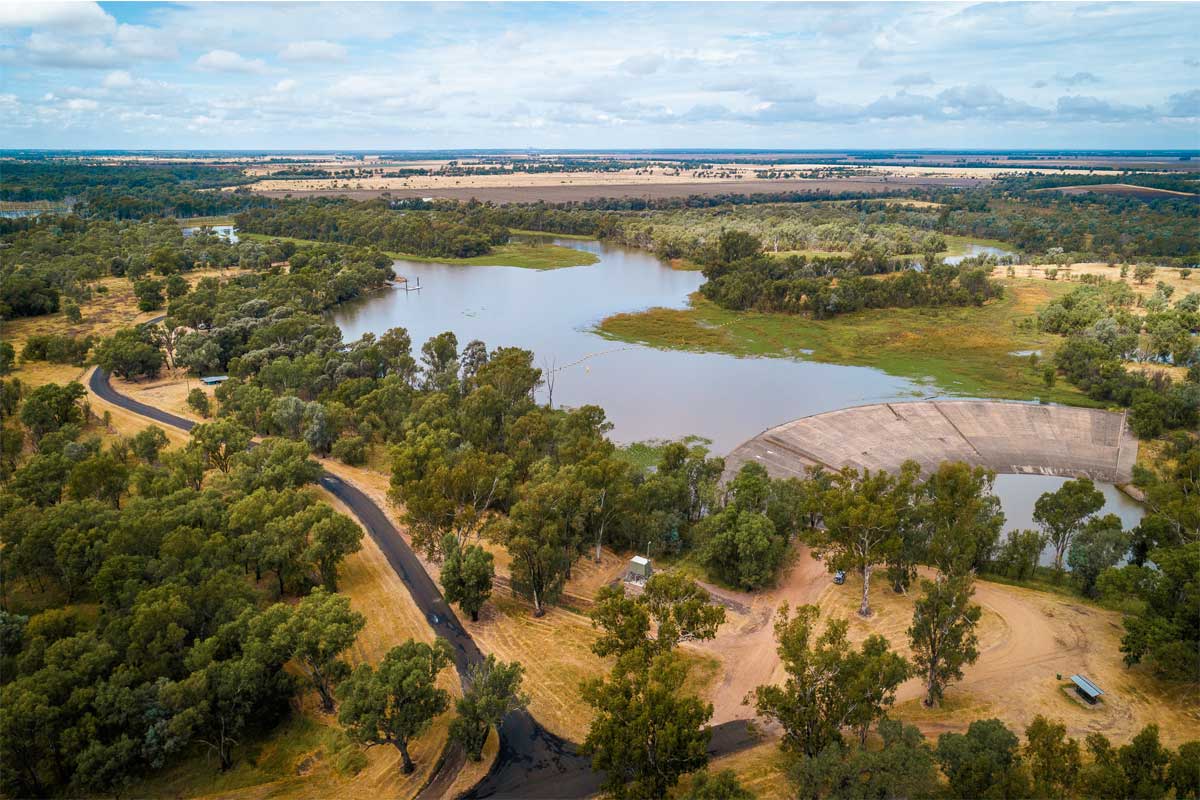 A: Chinchilla-Tara Road, Chinchilla
Swap your 405m2 backyard for something with a little more room to move and make the giant Chinchilla Weir your backyard.
Although you're only 8km from Chinchilla's CBD, you'll feel more like miles away from the bright lights of the melon capital when you fish, swim, water ski and canoe along the water.
The Weir has recently been revamped and is looking bright and shiny, and ready for visitors with upgraded facilities, landscaping and even a few new bits and bobs around the place.
This free camping and caravanning site has a 48 hour vacay limit, so this one perfectly suits a four-legged weekend escape.
For the pampered pooch – Starline Motor Inn
A: 97-99 Murilla Street, Miles
Switch things up and treat yo'self (and your pooch) with a stay at the Starline Motor Inn, in Miles.
Tails will wag as you experience the true definition of pet-friendly (yes, even sleeping indoors) tonight.
Here, you and your canine companion can enjoy the high life with a modern room, room service, free wifi and a pool to make your stay truly something worth travelling for.
For dog owners looking for more things to see and do – Dalby Tourist Park
A: 32 Myall Street, Dalby
If you like being in the thick of the action, stay smack bang in the middle of town at the Dalby Tourist Park.
Drop your caravan legs along the banks of Myall Creek, which has a walking track circuit (approx. 4km loop) begging for an on-leash adventure. You may even catch some of the local pooches (and their humans) walking the creek daily.
Although the onsite cabins have a strictly no pets allowed policy, the large grassy caravan and camp areas (which come with laundry, camp kitchen, amenities, and barbeque areas) are 100% pooch-friendly.
For hounds who like lots of space, Caliguel Lagoon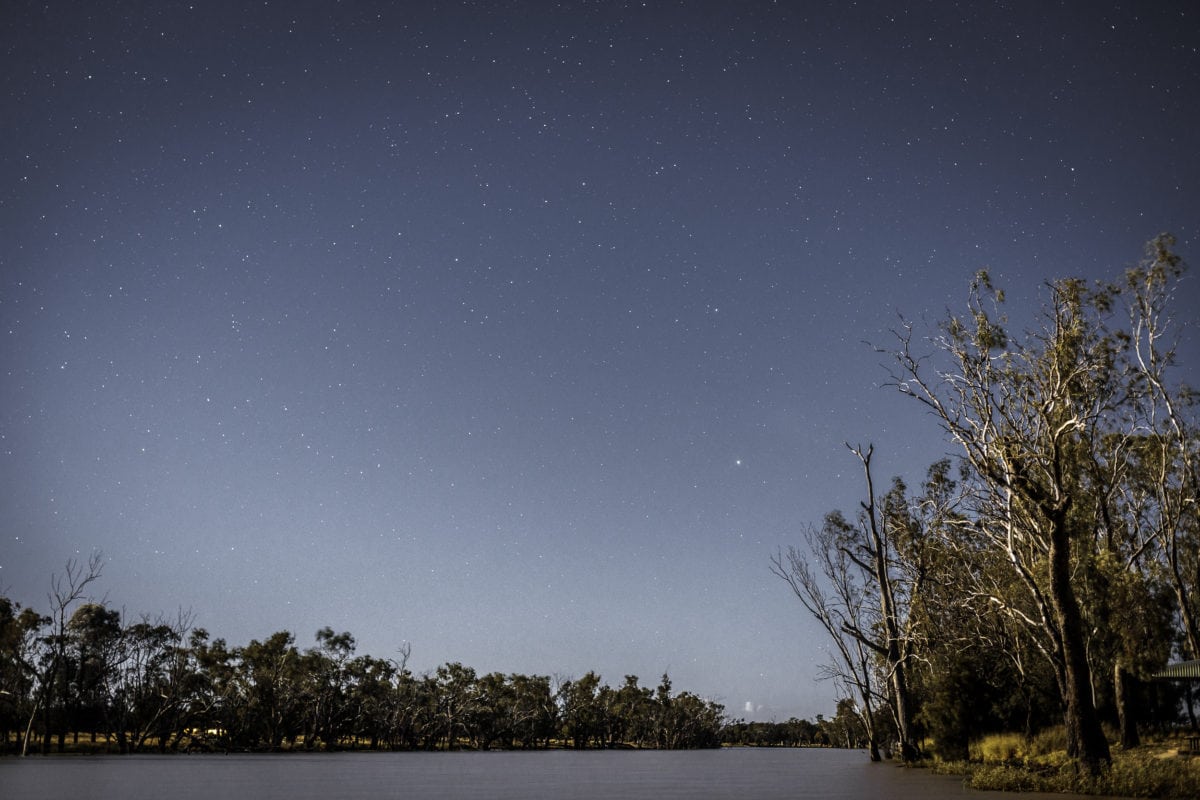 A: Condamine-Meandarra Road, Condamine
For those wandering west with a camera and a canine, set your compass to Caliguel Lagoon on the southern outskirts of Condamine.
This free camping site provides priceless entertainment, with the sun's rays taking centre stage over the lagoon every morning and evening.
There's a toilet block and outdoor showers, so both you and your pooch can rinse off after a day on the lagoon fishing, boating, and canoeing.
For the well-behaved mutt – Pioneer Caravan Park
A: 28 Black Street, Dalby
Treat your four-legged-friend to four walls for the night with a cabin at the Pioneer Caravan Park in Dalby.
You can spot the pet-friendly cabins and caravan park on the north-west entrance to town, the perfect base for adventuring to Kogan, Warra, Brigalow, and Chinchilla.
These self-contained units come with strict rules regarding your pup, with prior applications required to bring them along. Needless to say, dogs who behave like humans need only apply.
For hounds who like serious serenity – Waterloo Plains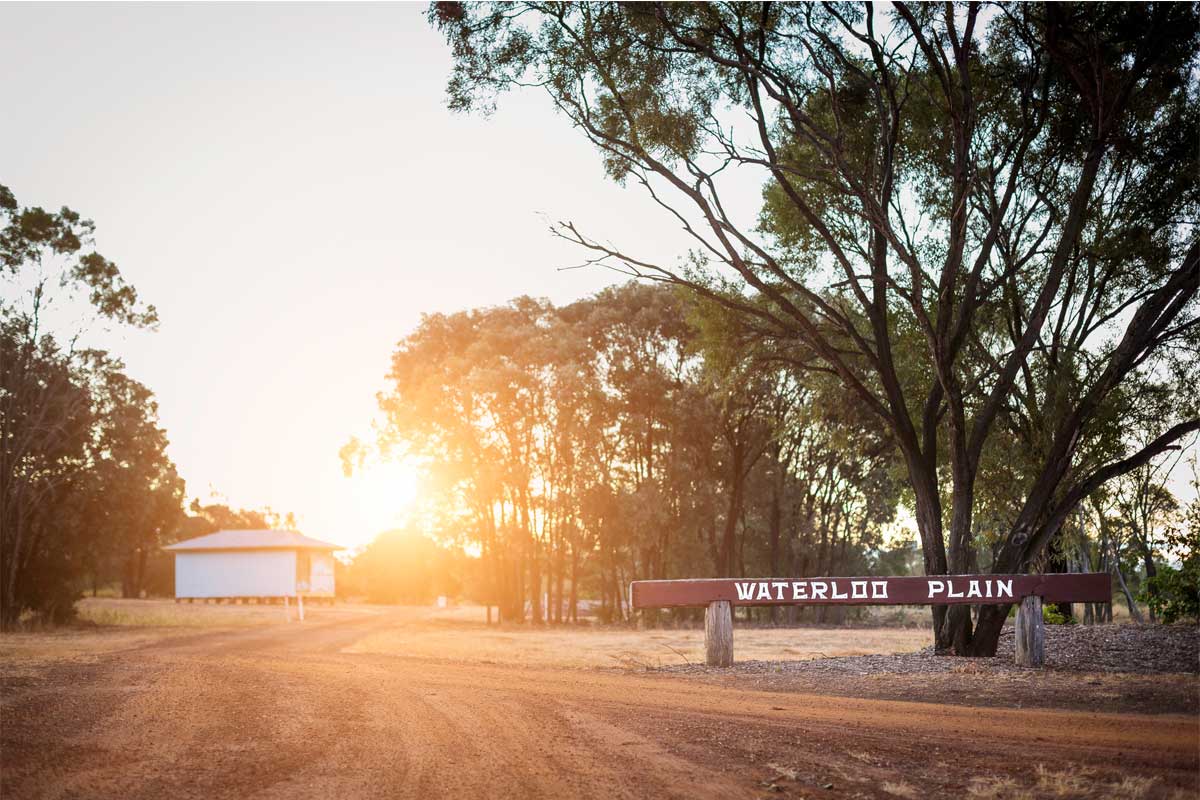 A: West Street, Wandoan
We've got your Sunday afternoon stroll with your furry friend sorted at Waterloo Plains.
This campground sits on 11-hectares of parklands where walking circuits take you along the circumference of a lily pad-clad lake and through the park.
Add a dose of history to your daily walk with the self-guided heritage trail, passing historical items and monuments that are found in the park.
This park was also recently revamped and if you're a caravanner, you'll LOVE the new parking areas.
You won't have to worry about your pooch waking up your temporary neighbours either – the birdlife who inhabit the island perched in the middle of the lake set the tone (loud!) around here.
For dogs with a taste for fresh fish -Tara Lagoon
A: Showground Road, Tara
Switch fetch for fish and bring along man's best friend for man's favourite past time at Tara Lagoon.
The lagoon forms part of Undalla Creek, so you can cast a line for a yellowbelly, jewfish, and even a yabby or two.
Set up camp on the banks of the lagoon or at the camping and caravanning bitumen site, which has shower and toilet facilities, as well as barbeque and picnic areas.
If you're a landlubber through and through, take your pooch for a walk along the scenic trail beginning at the lagoon before circling the Memorial Park.
The lagoon is also gloating a list of new features from paths to amenities and even new powered RV sites, begging you to come and check it out.
For dogs and owners who are inseparable – Miles Crossroads Caravan Park
A: 132 Murilla Street, Miles
If you'd rather sleep under Miles' milky ways than a fluro light bulb, set up camp at the Miles Crossroads Caravan Park.
Sitting on the main street of town, this park prides itself on being pet-friendly, with more space than your inner city off-leash dog park.
It's only a hop, skip, and a jump from the Miles Historic Village which doubles as the Visitor Information Centre, so while your pooch plays, you can get the lowdown on the town.
For doggos with national park loving owners – Bell Tourist Park
A: 40 Cedarvale Road, Bell
If you're keen on exploring the Bunya Mountains, there's no need to leave Fido at home, just make Bell your base.
Since dogs (and all other pets for that matter) are prohibited from the national park grounds, the Bell Tourist Park is your closest pet-friendly accommodation with just 40 minutes' drive between it and The Bunyas.
With fire pits, barbeque areas, and murals throughout the park, you'll want to set some time to discover the town before heading up into the mountains.
Note: Dogs must be on a leash at all times while in the tourist park.
Outside pets need only apply- AAOK Jandowae Accommodation Park
A: 104 High Street, Jandowae
Perched on the southern entrance to town, the AAOK Jandowae Accommodation Park is hound headquarters for exploring the north-east pocket of the Western Downs.
It's no surprise Jandowae is so pet friendly, the towns icon is a dog – well, a wild one.
The famous Dingo Barrier Fence can be found not far from town, an icon worthy of the Council putting a dingo in the main street.
No need to fret though – this one is a metal sculpture safely sitting behind a wire structure, depicting the longest fence in the world.
Note: Pets are only permitted in the camping and caravanning section of the accommodation park, not in the cabins – so don't let pooch get any ideas about paws on the bed.