Whether you're embarking on a long road trip out west, or escaping for just a weekend, choosing where to plonk down for the night is just as important as where you spend your days.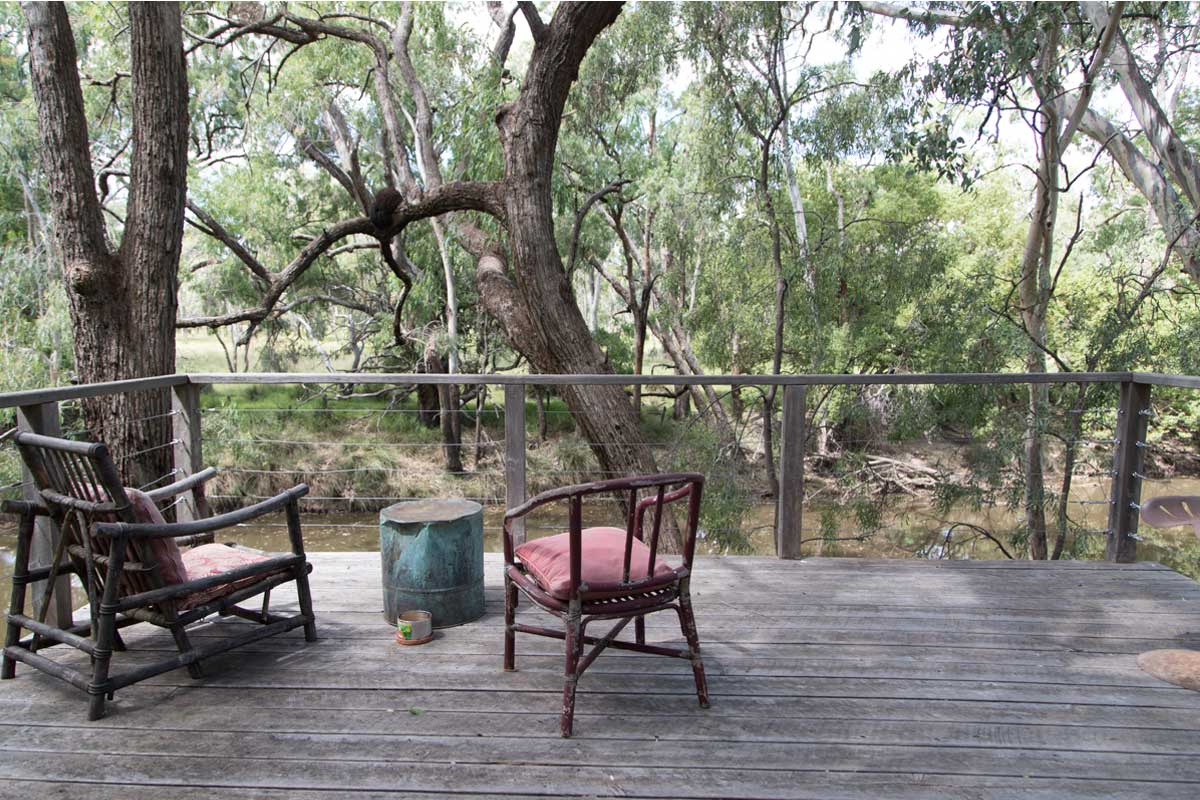 From camping and caravanning to holiday homes and romantic retreats, we've scoured the Western Downs for the best places to stay west of the Great Dividing Range.
Pack your nightgown and slippers and hit the snooze button with this Western Downs accommodation guide.
For the best holiday home – Bunya Mountains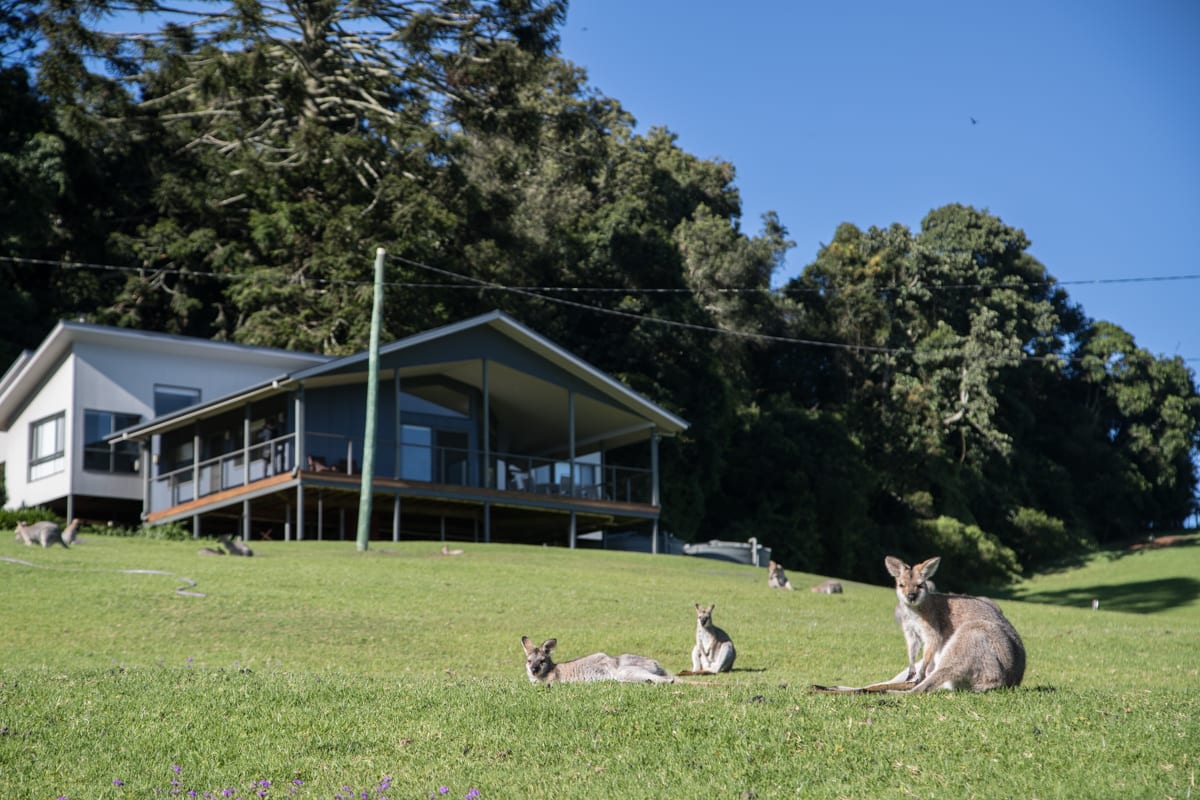 A: Bunya Mountains National Park
With over 100 holiday homes to choose from, the Bunya Mountains National Park is rife with rentals waiting for both cosied-up couples and large families to check out of the city and into a 30-million-year-old landscape.
Nestled amongst the mountain ranges, the Bunya Mountains Accommodation Centre is your go-to-guide for selecting your slice of paradise.
On their holiday house menu, you'll find everything from cosy one-bedroom cottages to spacious lodges that accommodate up to 22 people.
Deep within the national park, these holiday homes have ten walking trails from their doorstep and are only a short distance from The Bunyas Village, where delicious delights await hungry hikers.
If you're not handy with a tent peg, these homes will get you into the thick of the national park action without sacrificing your daily comforts (yay hot showers and flushing loos).
For the best pub hotel – The Australian Hotel
A: 38 Cunningham Street, Dalby
If close proximity to a pint, a parmy, and the pokies makes you feel like a winner, then you'll hit the jackpot checking into the Australian Hotel on Cunningham Street in Dalby.
With more verandah space than you'll know what to do with, you'll have aerial views over the comings and goings of the main street.
Inside, you'll find a modern layout, bathroom big enough for two people to brush their teeth at the same time (not like the normal pocket-sized hotel bathroom) and doors and windows that actually open so you can get a whiff of the fresh Dalby air all night long.
For the best free camping – Caliguel Lagoon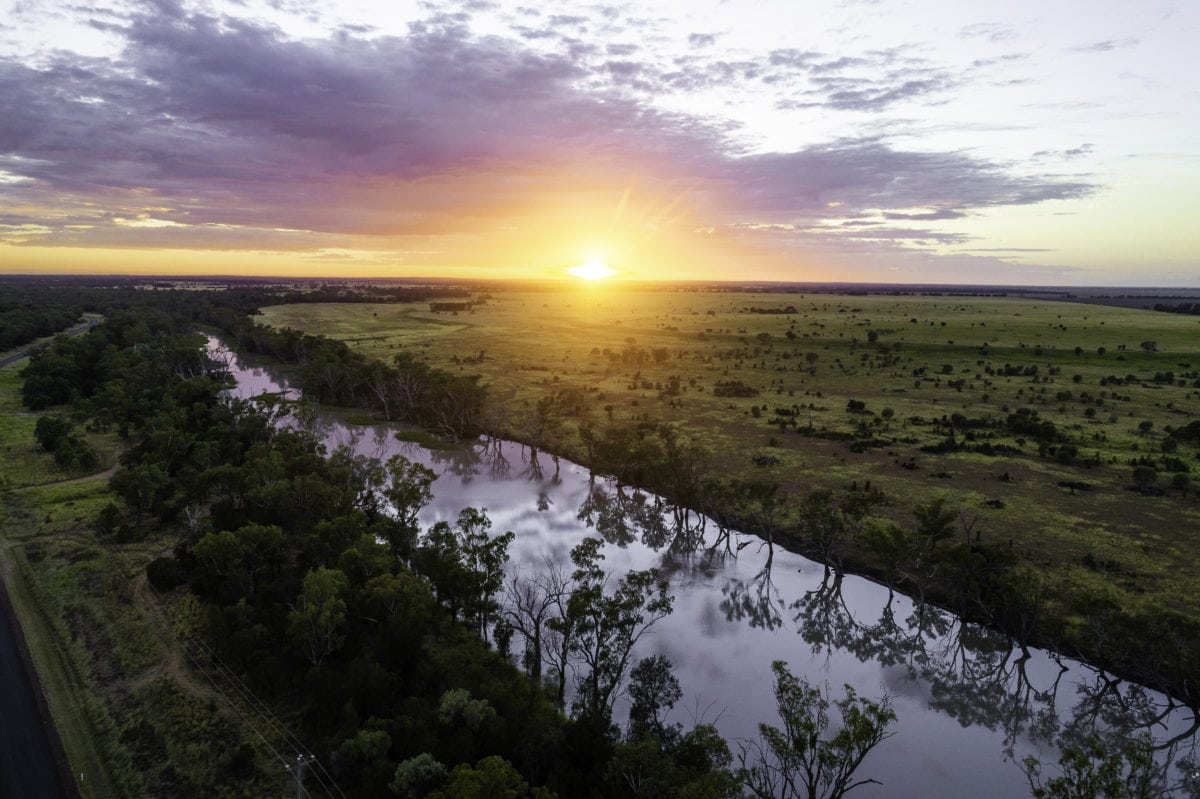 A: Condamine-Meandarra Road, Condamine
The saying 'the best things in life are free' must surely have been written about Caliguel Lagoon, where you can veer off the highway southbound from Condamine to Meandarra for a night amongst the stars.
Here you get a two for one deal – free entry to the campgrounds as well as daily light shows. The reflective lagoon puts on three shows a day: sunrise, sunset and late at night with star trails at your tent's doorstep.
In between dusk and dawn, the boat ramp gets you out onto the water for fishing, water-skiing, kayaking, and swimming.
This campsite was upgraded by Council in 2021 and comes with the comforts of reliable amenities, a new camp kitchen, barbecues, picnic areas, firepits and more – all surrounded by beautiful landscaping. It's camping luxury at its finest ready for you to come, kick back and enjoy.
For the best rural escape – Possum Park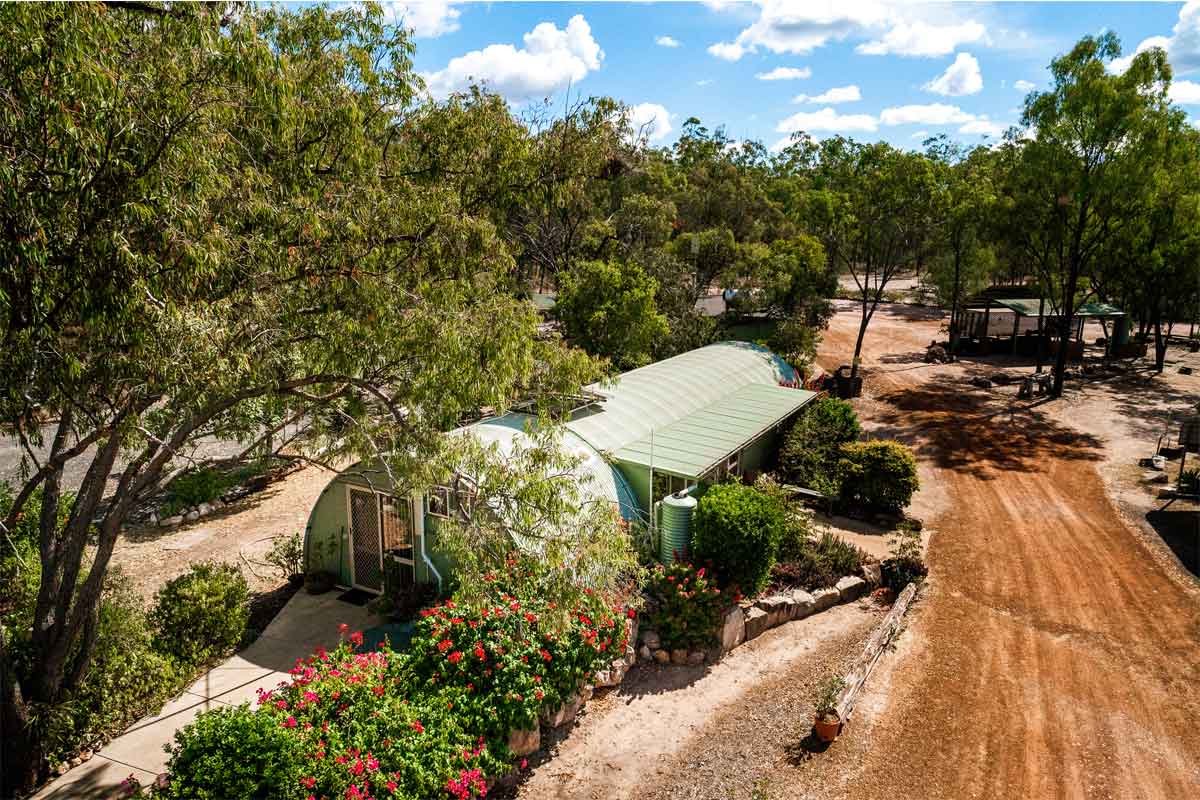 A: 36865 Leichhardt Hwy, Miles
If you're after a country hideaway (literally), then Possum Park is the place to seek.
Sitting approximately 20km north of Miles, this accommodation park is surrounded by state forest (Gurulmundi State Forest), with a dirt road veering off the Leichhardt Highway, the only giveaway to its existence.
You're not strapped for accommodation choice either with 360 hectares of privately owned grounds with camping and caravan sites, cabins, and even a train carriage available to create a getaway tale.
The best part? Once a wartime ammunition storage spot, old bunkers scattered across the property have been transformed into self-contained holiday units so you can literally escape the world, underground.
For the best romantic retreat – The Laurels of Chinchilla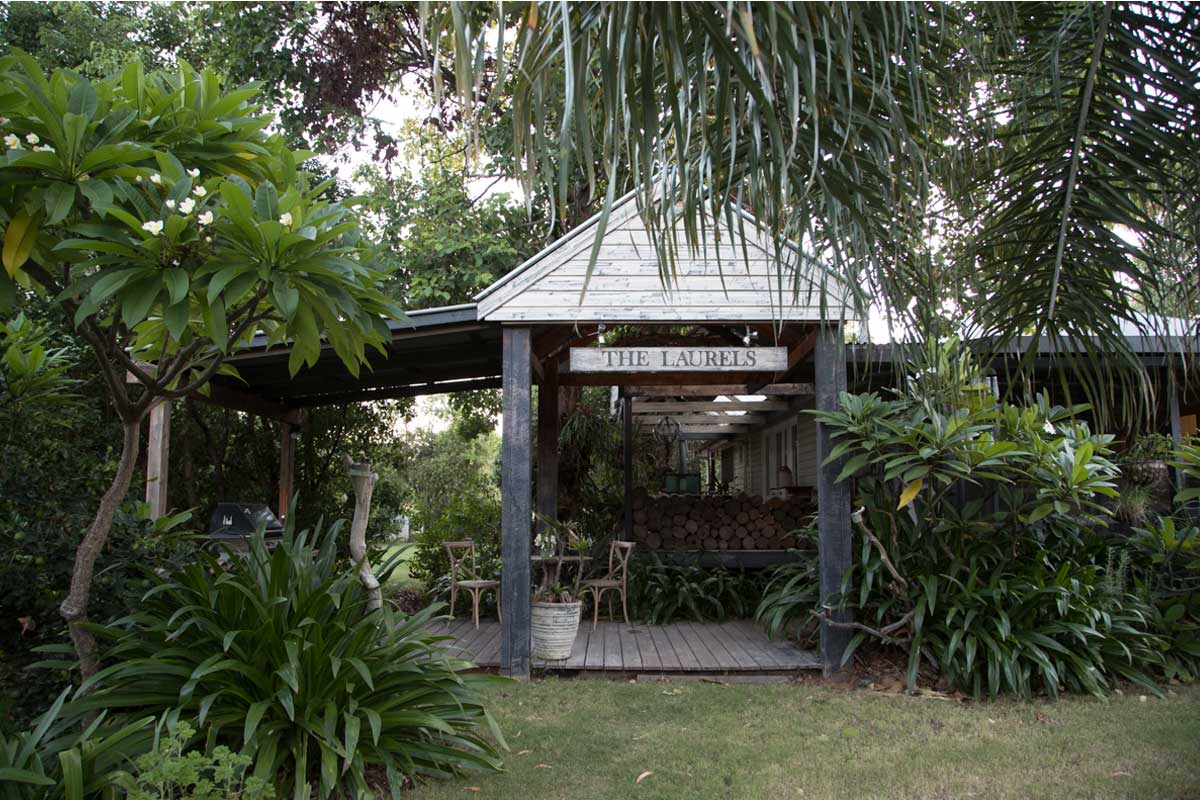 A: 15 Warrego Hwy, Chinchilla
If you thought luxury was lost west of the Great Dividing Range, you'll find a nice surprise at The Laurels of Chinchilla.
Perched on the banks of Charley's Creek in the melon capital, it's the only waterfront accommodation in town.
Check into one of 12 boutique-style bungalows and garden cottages, which feature escape-to-the-country vibes with custom made furniture, woodwork and rustic farm finds on the property.
Dial up the romance with a stay in the Chookery room, where a private deck and outdoor bath looking over the creek begs for a wine and cheeseboard to be delivered to your door (seriously though, you just have to ask the owners for room service).
For the best modern hotel – Western Downs Motor Inn
A: 119 Murilla Street, Miles
If you're a city slicker through and through, feel at home with the sleek amenities at the Western Downs Motor Inn.
Sitting smack bang in the middle of Miles, each of the elegant rooms in this 4.5-star hotel offer modern fittings and fixtures, with both queen and twin share rooms available.
They've got families and groups covered too, with two-bedroom suites and self-contained units providing much needed space and convenience.
There's even a luxurious pool and onsite restaurant to top off this city-in-the-country hot spot.
For the best waterfront view – Lake Broadwater Conservation Park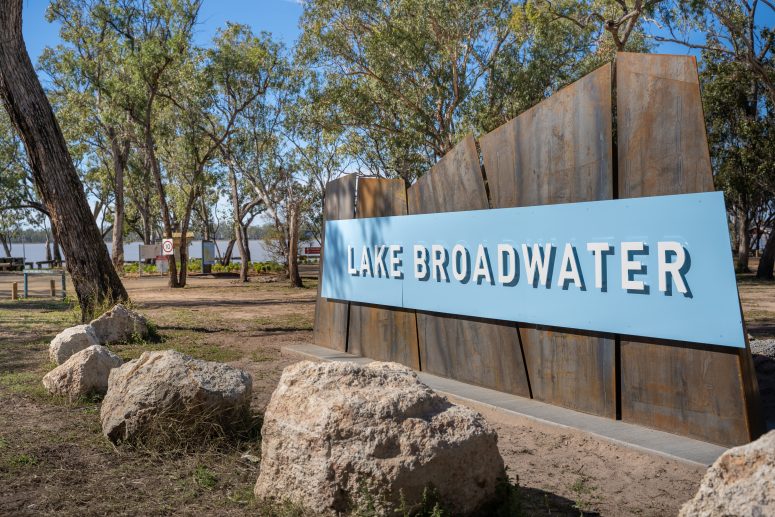 A: Lake Broadwater Road, Dalby
Switch the crowds of the coast for the quiet countryside with a waterfront view you won't find just anywhere.
Pitch your tent or drop your caravan legs at Lake Broadwater Conservation Park, a half hour drive west of Dalby.
Here you'll discover its namesake, Lake Broadwater, in all its 350-hectare glory.

From stars to sunrises and blue skies in between, this waterhole is as charming as the wallabies that wander along its edge every morning.
They're not the only animals that call this conservation park home, with over 240 species of birdlife found on these council grounds taking care of your personal alarm clock service.
Your waterfront view isn't going to cost you either, you can wake up in this camping and caravanning site for just under $7 per person per night.
The park has recently been revamped and includes new amenities, shelters, a camp kitchen, barbecues, lighting, firepits and more. It's the perfect host to any traveler looking for a serene spot.