If ever you needed proof that green time is more important than screen time, a holiday west of centre will be all the convincing you need.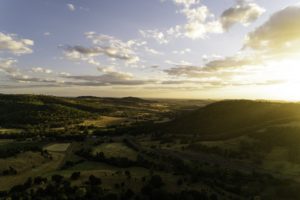 West of Brisbane you'll find the Western Downs, a region so patriotic in its colours it could be the pin-up for Tourism Australia with its agriculture greens and sunset golds.
You'll know you've arrived in the Western Downs when the Garden City makes way for cotton and cattle country and you find a destination that's raw, rural and really hospitable.
Discover Queensland's own wild west with this 72-hour guide to the Western Downs: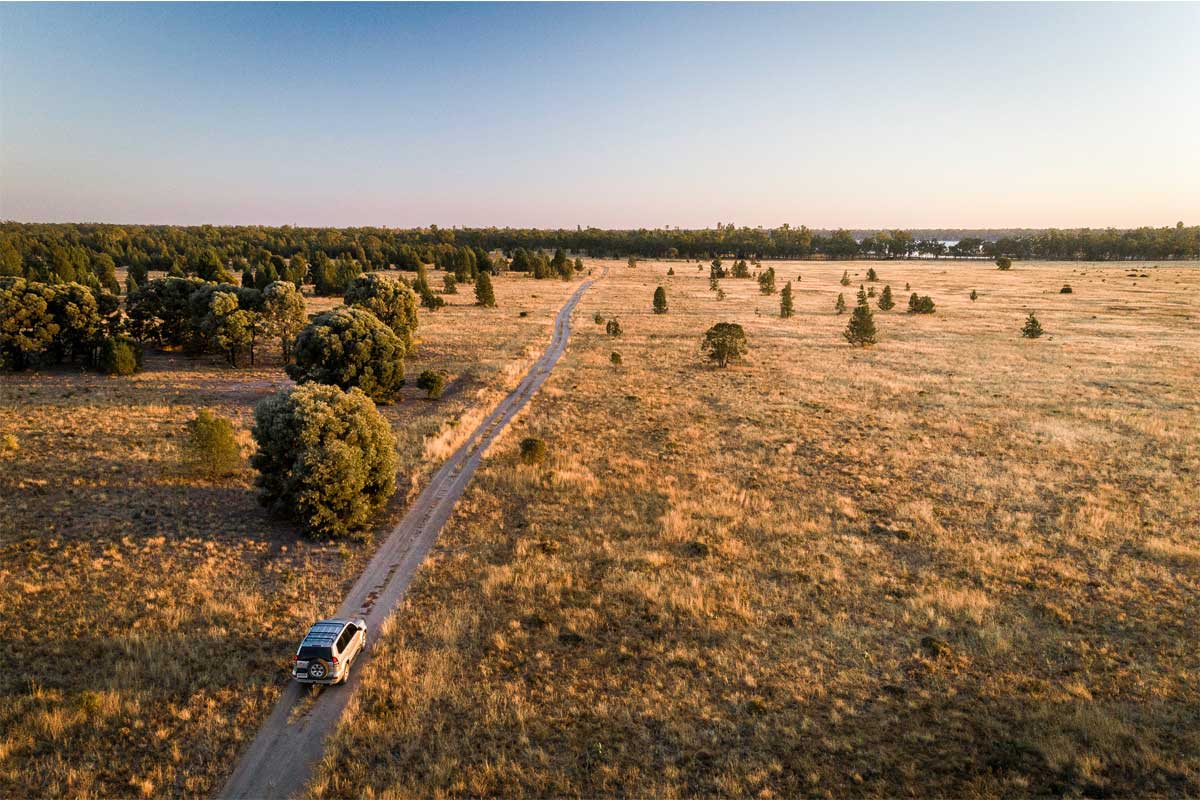 Day 1: Dalby
9am: Set off from the city
Proving everything the coast can do, inland Queensland can do better, point your bonnet 209km west of Brisbane to #experiencewesterndowns.
The journey has been made much faster, with the Toowoomba Bypass (aka second range crossing), cutting your Western Downs commute down like a hot knife through butter.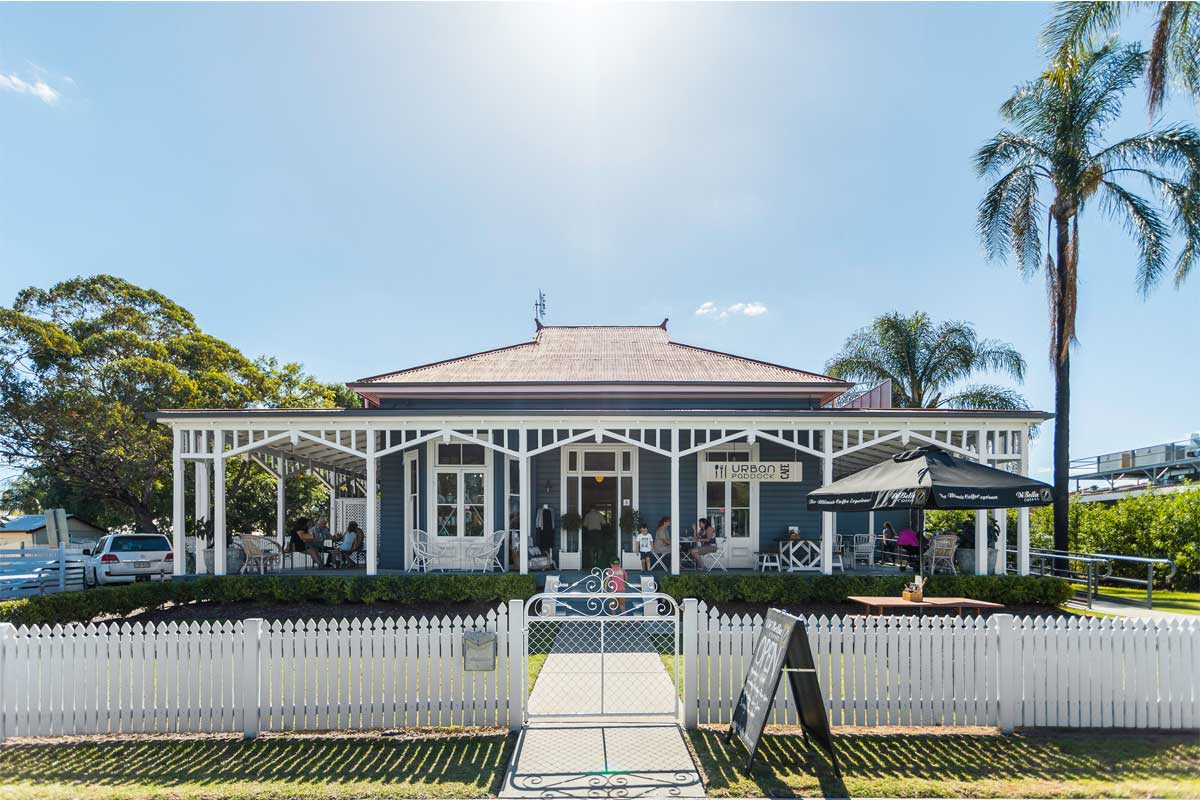 12noon: Arrive in Dalby
You won't need to refuel your car just yet – but you will need to personally fuel up.
Lunch at Urban Paddock Cafe in Dalby is nothing short of delicious – with a homewares and clothing store out the front and coffee shop out the back.
Pouring piping hot Di Bella coffee from its coffee machine, there's no surprise why tables come at a premium during peak times at this cafe on Cunningham Street.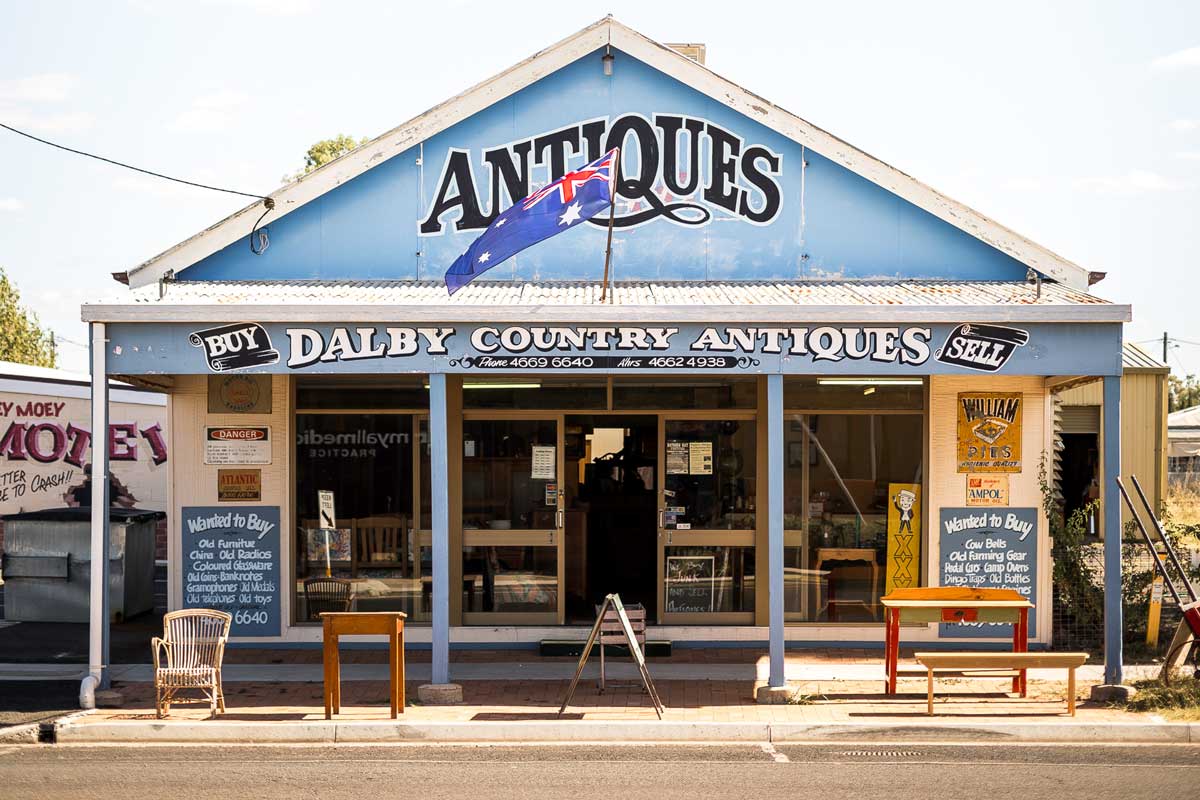 2pm: Discover hidden treasures
If you're sick of fossicking through the same-old, not-quite-vintage knick-knacks in your local antiques centre – step outside your postcode to find trinkets that pre-date your grandparents.
The Dalby Antiques Store is a veritable Pandora's box of treasures – packing everything from antiques to Australiana, with quirky items hiding behind every corner.
Not quite sure what you're looking for? Owner Ross Thornton will put on his Antiques Roadshow hat and help you find it – he can lay his hands on anything in store with incredible recall.
3pm: Check-in somewhere local
If your recipe for holiday success looks like eating, sleeping and drinking without leaving a city block, book into The Australian Motel on Dalby's main street.
Each of the 21 rooms has been fitted out with the essential creature comforts – think large TV, bar fridge and igloo-inspired air-conditioning.
The balconies are so large you could host a house party (if the hotel rules allowed), so you don't have to move far for sundowners.
Simply pick up drink supplies from the bottle shop downstairs and cheese from Woolworths, a 33m walk away and you'll have yourself a DIY aperitivo hour.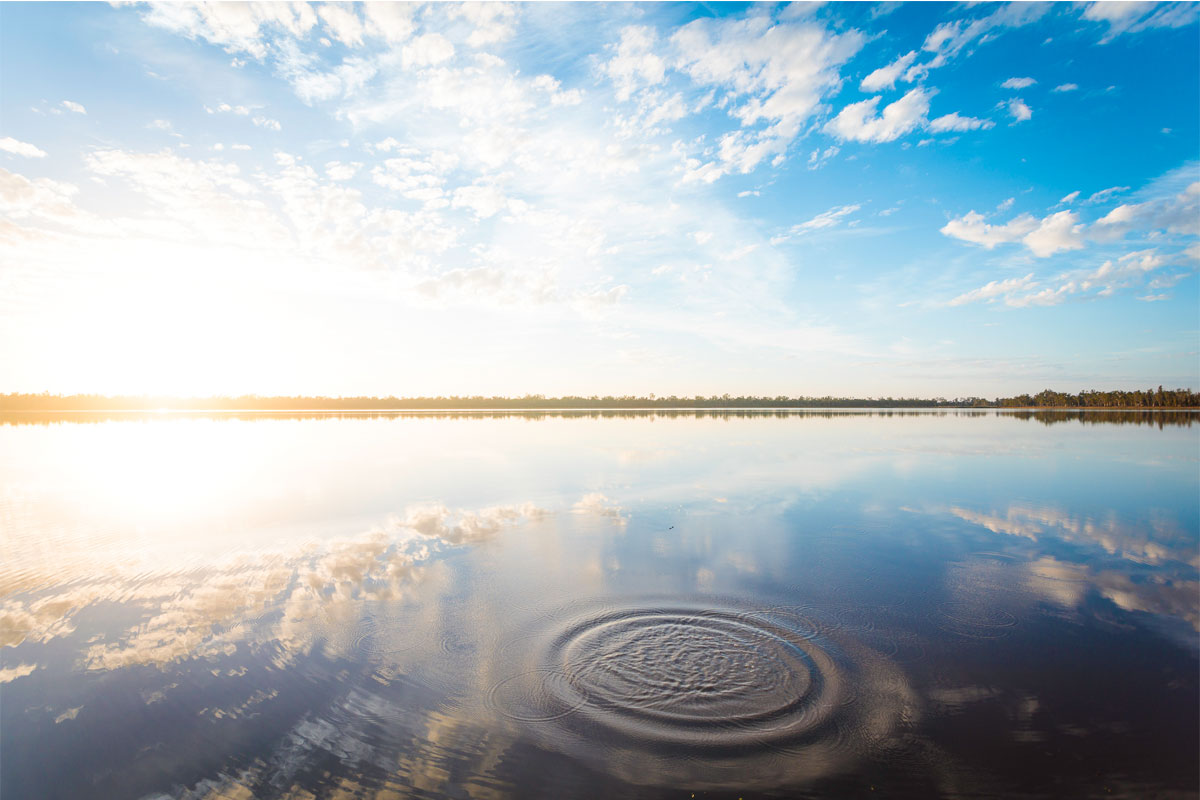 Sunset: Chew with a view at Lake Broadwater Conservation Park
You might be 300km from the nearest ocean, but Dalby delivers water-view sunsets all the same.
Take a short 30-minute drive out of town to Lake Broadwater Conservation Park, for a sunset over the only freshwater lake in the Western Downs.
You can watch the sun slip behind the horizon of this shallow lake which makes for perfect reflective photographs with the silhouettes of cypress pines, eucalypts and open woodlands dancing across it.
Bring your binoculars because more than 240 species of birds have been recorded in this park.
If you have time for a bushwalk, you'll see remnants of the vegetation types that early Australian explorers would have found in the Western Downs before the land was cleared for the grazing that makes this area so profitable today.
Overnight: Dalby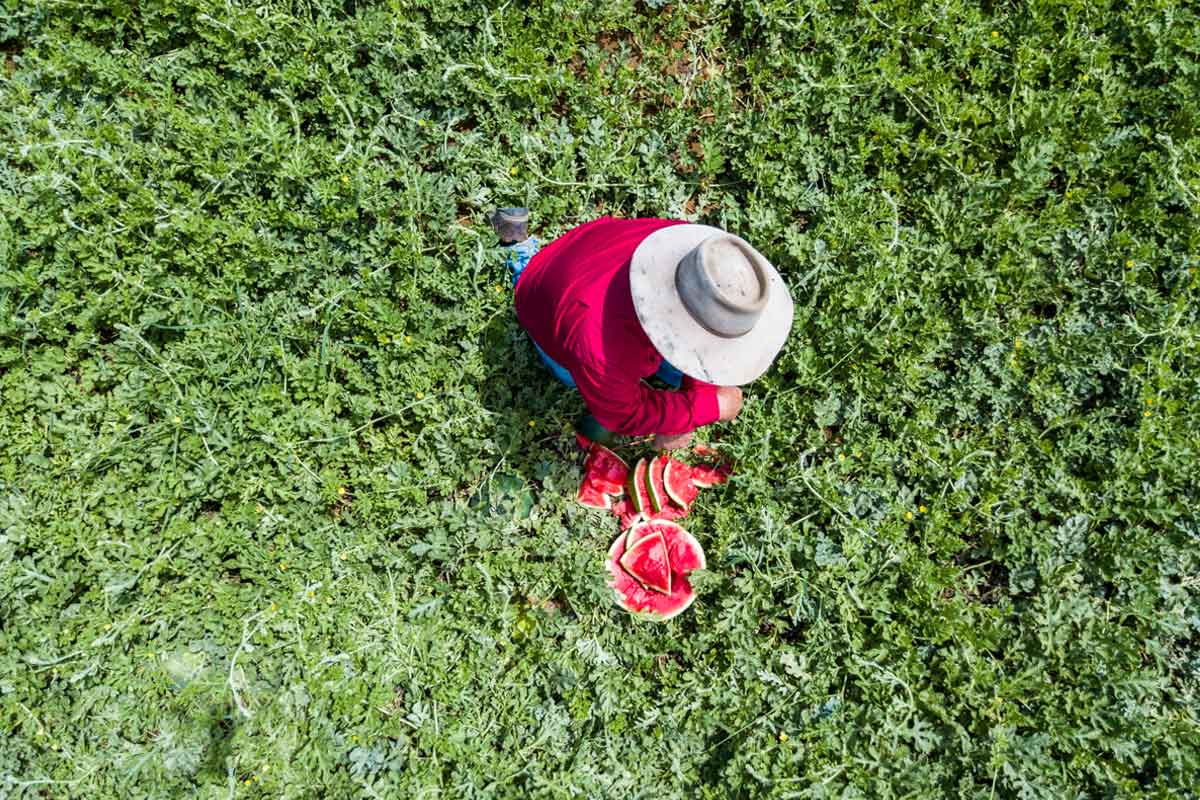 Day 2: Chinchilla
9am: Drive between two centres
This morning hit the road for 80km driving between Dalby and Chinchilla. You won't just be swapping towns, but also scenery as cotton fields turn to melon fields, watermelons that is.
It might be a self-appointed title – but it seems to have stuck – Chinchilla is the melon capital of the world, with six growers producing Australia's largest supply of watermelons twice a year.
To celebrate its cult status, every two years the town hosts a melon festival which sees the small town of 5,000 people swell to 20,000 people to celebrate all things green skinned, pink fleshed and black-pipped.
It's estimated that more than 800 melons are eaten, another 1100 smashed over the course of the weekend – using up roughly 20-25 tonnes of local melons, which otherwise would be destined for landfill.
Fun fact: the largest watermelon on record at the Chinchilla Melon Fest tipped the scales at 87.5kg!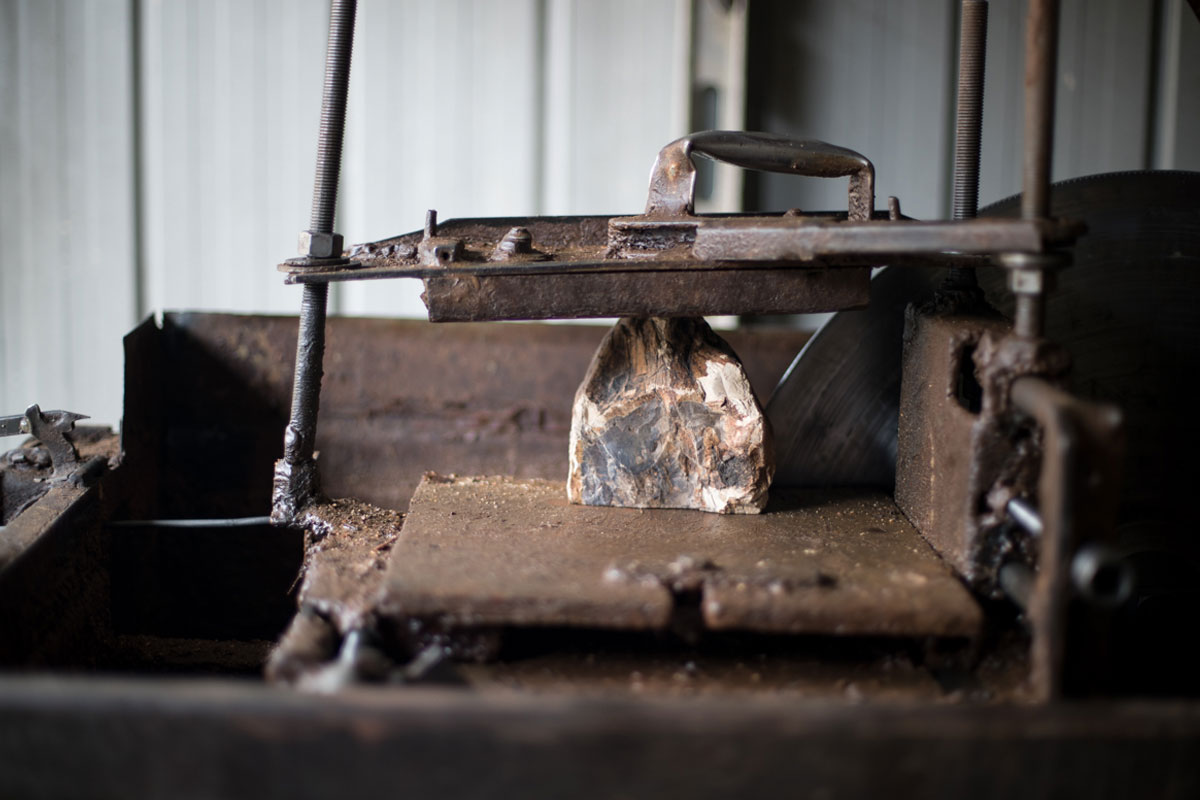 10am: Pit stop at the Visitor Information Centre
If your welcome to Chinchilla is anything to go by – this little town of 6,000 people is nothing short of hospitable.
Its Visitor Information Centre doesn't just dish out things to see and do, but also freshly baked scones to enjoy after you've browsed the locally made goods.
Inside the Visitor Information Centre, you'll find displays of the famous Chinchilla Red petrified wood, which you can try your hand at fossicking for later in this itinerary.
12pm: Discover another world of history at the Chinchilla Museum
The Chinchilla Historical Museum gives a firm nod to the region's natural resources and the industries it supports with displays covering everything from cypress pine milling to melon farming and a prickly pear plague in between.
It's not just the displays inside that are full of history – the museum is set inside historic buildings which include Chinchilla's first homestead (est. 1880) and Goombi Hall.
2pm: Go out on a Laurel
You don't just have to scroll through books of inspirational quotes to see what happens when work and passion collide.
A quick chat to Shara and Greg Spencer who own The Laurels of Chinchilla reveals they live and breathe the saying "if you love your job, you'll never work a day in your life".
Their accommodation is a labour of love and everything about this property is one of a kind – from the wooden wall art on the walls to the bathtubs on the open verandahs, which beg for a cheese board and a glass of wine.
This is the only waterfront accommodation in town, which gives guests unparalleled access to private kayaking, fishing on the river and the daily sunset show.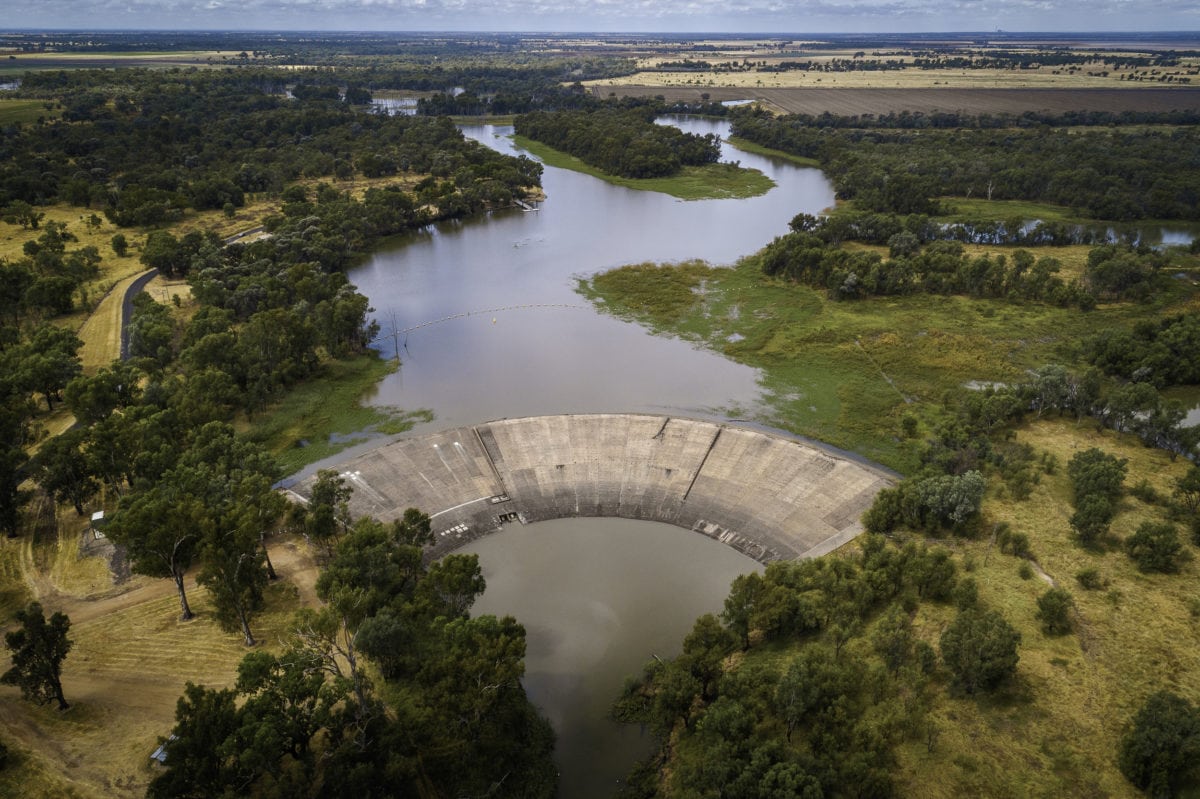 Sunset: Water, wine and a weir
With a bit of good planning you can double your sunset by watching it fade across the water at the Chinchilla Weir.
You'll find this popular sunset and camping spot 9km south-west of Chinchilla.
All the essentials are here for sundowners – picnic tables, toilets and BBQs so you can stay and play a while.
Of course, if you decide to kick on – pitch a tent – it's free camping (albeit with a two-night maximum).
Alternatively, make sunset a bit more hands on and test out Chinchilla's fishing-game, tossing a line in at Charley's Creek, a tributary of the Condamine River. Locals say the fish bite best in the early mornings and late afternoons – we'll let you decide.
Overnight: Chinchilla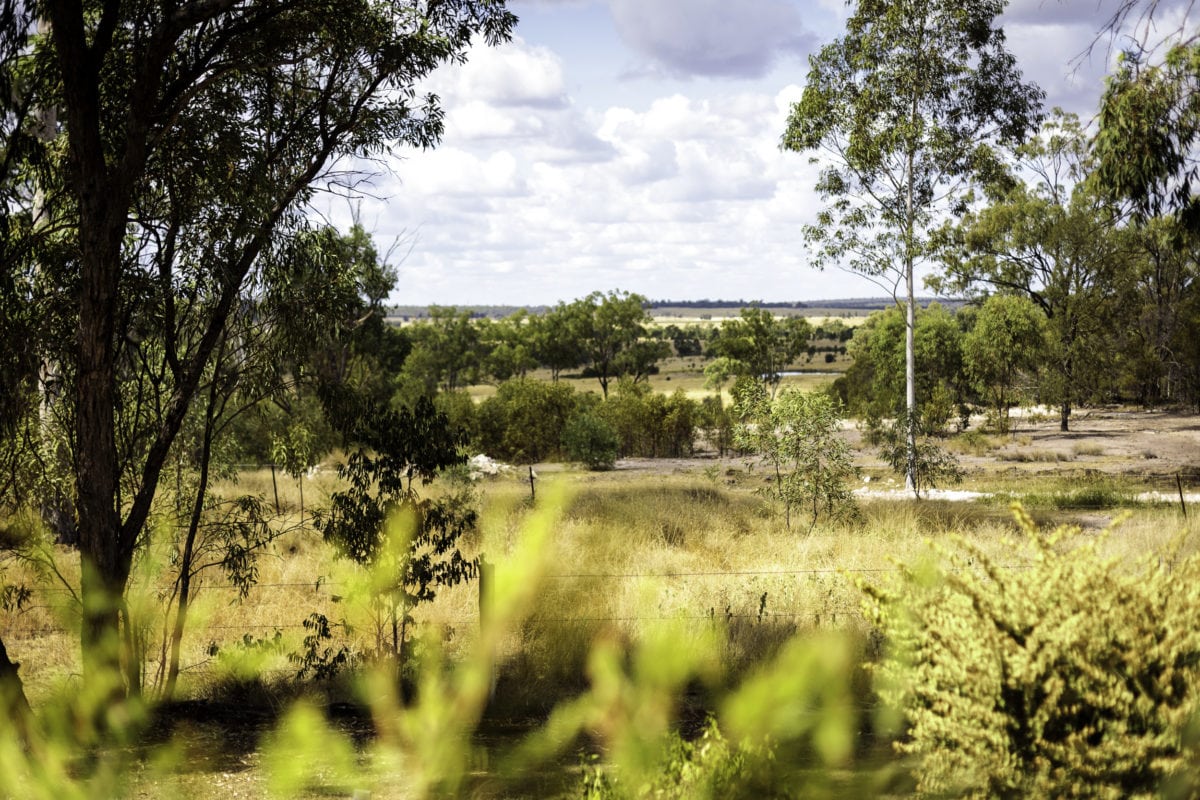 Day 3: Miles
Early Morning: Fossick for petrified wood
In addition to being famous for watermelons, Chinchilla is known for petrified wood, Chinchilla Red.
It's well sought after by lapidary enthusiasts for its quality and colours – a polished petrified wood that's so colourful it's found nowhere else in the world.
There are two marked sites for fossicking and permits must be obtained from the Visitor Information Centre.
9am: Hit the road
It's a short 35-minute drive connecting Chinchilla and Miles, two of the main town players on the Warrego Way, which stretches all the way to Birdsville in the far west.
Keep your eyes peeled out the windows for rolling hills and windmills during this car trip.
11am: View the art collection
Architects have left their mark over Dogwood Crossing, the artfully designed regional gallery in the centre of Miles.
The first sign of what's to come is on the outside, where you'll find a seven-metre tall stylised steel bottle tree.
Inside, you'll find six to eight local and touring exhibitions each year, with the curators focusing on local artists from the region.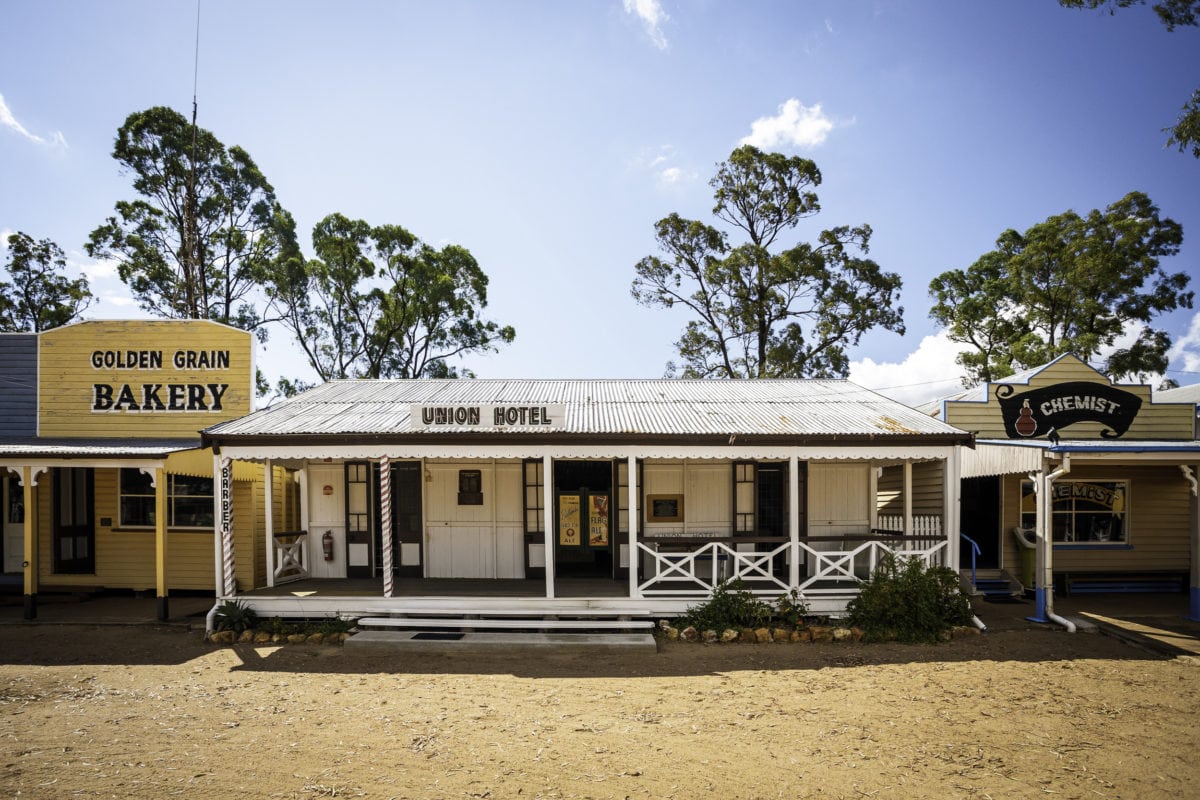 2pm: Step back in time
The year might as well be 1910 at Miles Historical Village Museum.
There are 34 buildings which give a nod to a bygone era, with exhibitions that put you in the set of a different time, rather than just reading about it through static information boards.
Looking at the village map, you'll find a coach house, blacksmith, general store, post office, bakery, union hotel, barbers, chemist, café, bank, hospital and a butcher shop.
One thing is for certain – you'll leave feeling glad you're visiting present day Miles, especially if you have cause to see the dentist.
Check In: Royal Motel Miles
Accommodation has never looked as modern as the Royal Motel Miles, sitting pretty on the (almost) corner of two heavy-hitting highways, the Leichhardt and Warrego.
With modern conveniences at your fingertips and a well-appointed room with private balcony, there's very little reason to stray from the comforts and confines of your accommodation … although its proximity to Chinaman's Lagoon will certainly draw you out for sunset.
Be sure to stop in and meet the locals at one of the three pubs in Miles before returning to your room for the evening.
Overnight: Miles