There's no doubt about it – travelling is hungry business. Luckily, cafes and car trips go hand in hand like, well, coffee and cake.
When it comes to quaint eateries, the Western Downs turns up the country charm with some of the best CWA-style cooking this side of the Great Dividing Range.
BYO appetite, set your compass west and stop by these cafes on your journey through the Western Downs.
Urban Paddock café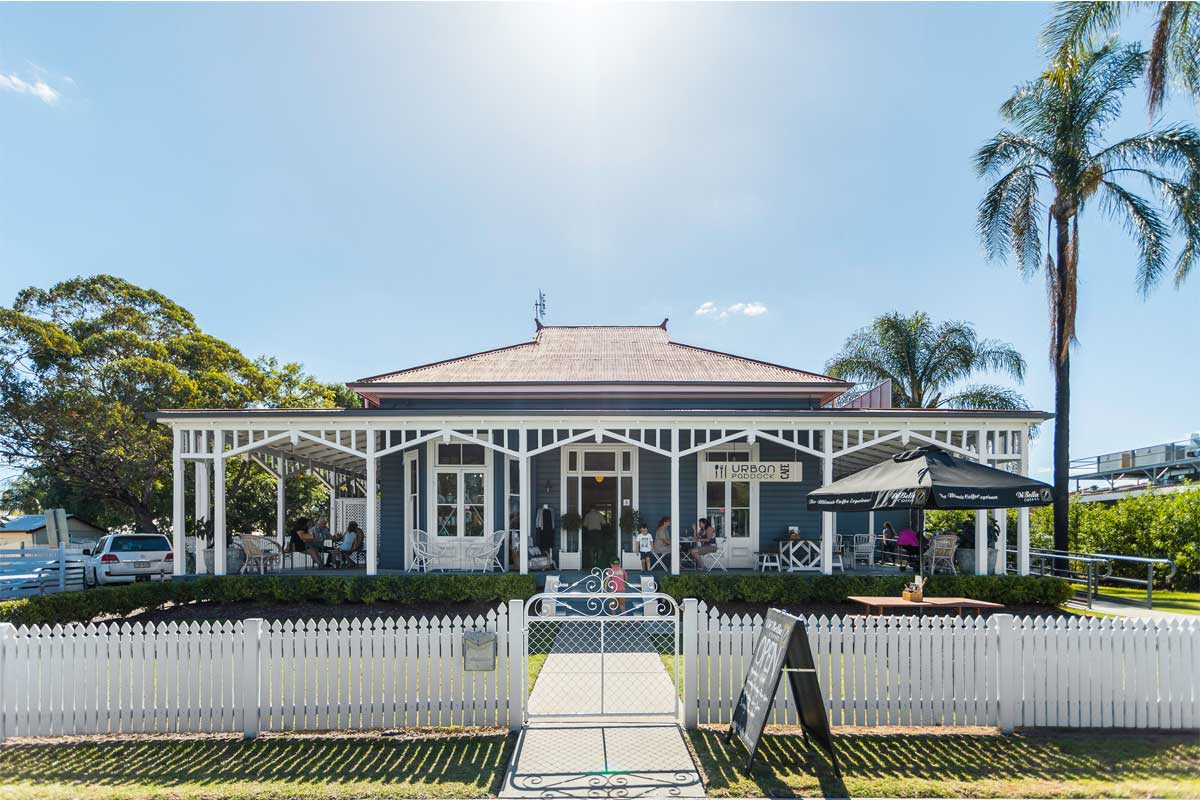 A: 138 Cunningham Street, Dalby
If you're driving north from outside the State's borders, be sure to soak up the Queensland spirit at Urban Paddock Cafe.
Set behind a fairytale-like white picket fence in a Queenslander-style home, this cafe is a dream come true with a homewares and clothes shop at the front, indoor and outdoor kids play areas, and cafe out the back.
With generous serving sizes (read: a bucket of chips and a burger needing two hands to handle) the sandwiches, burgers, salads, and sweets are sure to fuel you up for more travelling.
Pips 'n' Cherries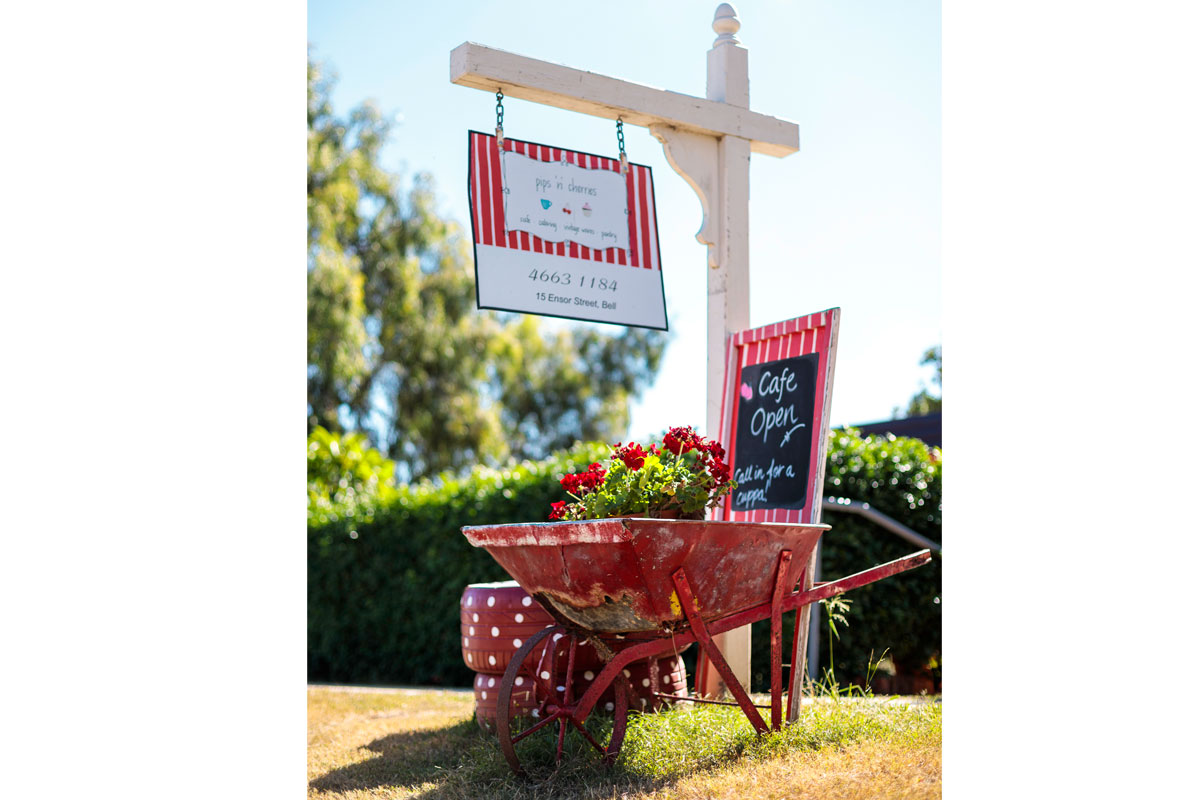 A: 15 Cassidy Street, Bell
Step back in time with a coffee and cake at Pips 'n' Cherries, the vintage style cafe in Bell – a small town with big neighbours like the Bunya Mountains.
Fresh scents of the cafe's flower and herb garden greet you at the front of the shop, and as you walk inside, locally made jams perched on shelves entice you to take them home to taste.
Make your breaky or lunch choice from a range of sandwiches, salads and wraps, or switch over to sweets territory with scones, slices, pancakes, or a two-tiered pavlova topped with local seasonal fruit.
Take a seat in the main dining room, which has been transformed into a vintage home with an old-fashioned piano, television set, and lounge area under grand chandeliers.
The Bunyas
A: Dandabah Village, Bunya Mountains
Nestled amongst the lush forest of the Bunya Mountains, five-star views of the forest and delicious food come together to create The Bunyas.
This cafe is open all day – coffee shop for breaky and lunch, before turning into a cosy restaurant, Lyric, after dark.
With Di Bella beans pouring from the coffee machine, kick back on the balcony and team your morning jolt with a Bunya Nut biccie – a delectable shortbread-like biscuit made from local Bunya nuts.
The breakfast menu offers the usual suspects like eggs benedict, pancakes, brekkie wrap, and a big breakfast, which all come with the option of sneaky sides like smoked salmon and avocado.
Tara Cafe and Woolshed Bakery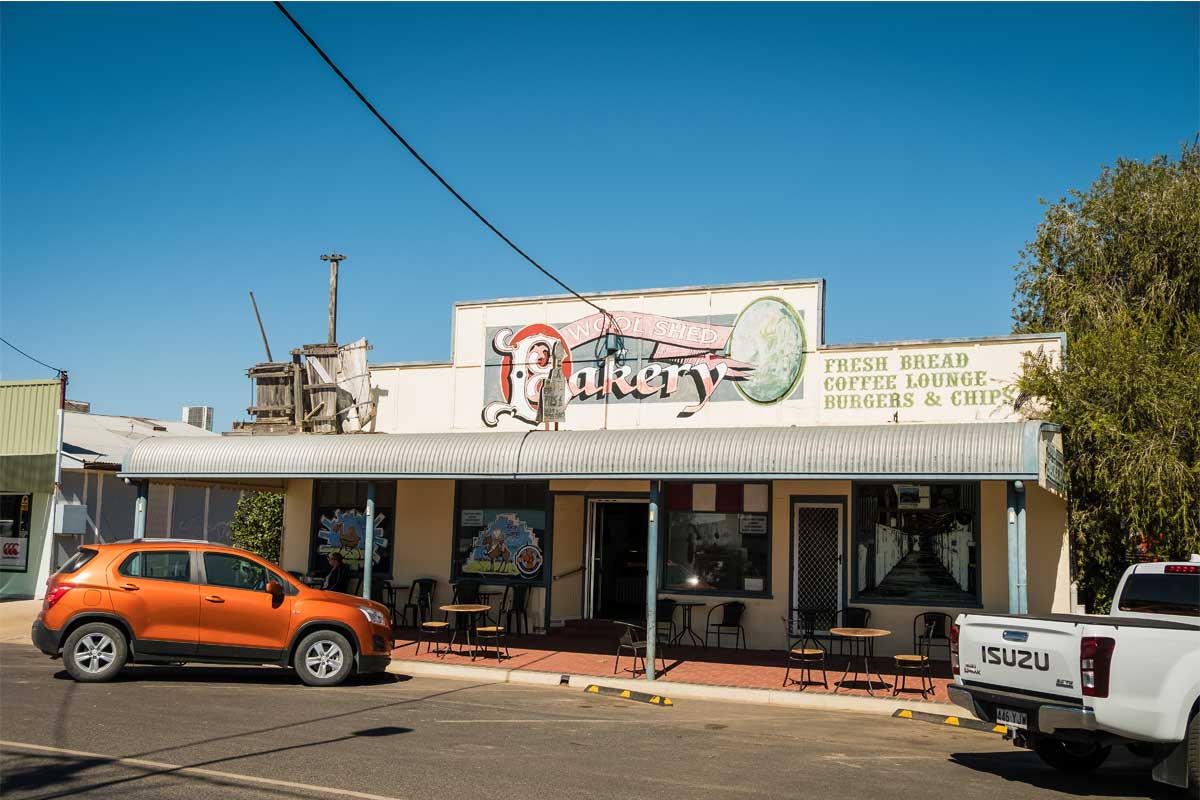 A: Day Street, Tara
Sporting country barnyard vibes, the Woolshed Bakery (open M-F) lives up to its namesake with an interior more typical of a farm than a main street eatery.
Wood and corrugated iron-cladded walls frame the small cafe that offers nothing but bakery classics – from sausage rolls and pies to cream buns and pastries.
Satisfy the travelling hunger in the Mess Hut, where tables and chairs are surrounded by antiques under a miniature iron hut inside the bakery.
If you're only in town for a weekend – you'll need to get your fix at the Tara Cafe.
The Tara Cafe is the local favourite hangout spot on a Sunday morning, so order the Mega Breaky (the bacon and eggs works) and have a yarn or two with the locals.
Jampack'd Cafe
A: 35 High Street, Jandowae
You'll feel right at home at Jampack'd Cafe, the local cafe serves up plenty of family feels both inside and out.
Perched in the main street of Jandowae, High Street, Jampack'd Cafe sets the tone from its windows – displaying 'awww' provoking quotes that revolve around cooking and eating as a family.
Staying true to those values, owner and mother, Cara greets you with a warm welcome as you enter. If you're visiting on a Saturday (closed Sundays) you'll get to meet her four rug rats who help out with serving customers.
Sprinkled through a classic menu of bacon and egg breakfast dishes are foodie gems like bagels, pancake dippers, and french toast with caramelised banana or apple.
Grab lunch with burgers, wraps, salads, sandwiches, and pizzas on offer.
As you let your stomach digest the deliciousness, check out the back wall of the cafe which is filled with locally made arts and crafts from doll outfits and jewellery to paintings and patchwork.
The Creek Cafe – Miles
A: Corner of Pine and Murilla Street, Miles
It would be easy to walk straight past The Creek Cafe in Miles, hiding between two large commercial buildings on Murilla street, so keep your wits about you and follow the sound of trickling water.
Bring the kids and set them free in the fenced play pit, while you sit back with a cuppa amongst the lush garden and water features.
Finish off your morning coffee with a quick peruse and purchase at the onsite florist that sends sweet scents across the cafe.
Note: This cafe's for the early birds – opening at 4.30am, seven days.