If your regular campsite has you sleeping in conditions that resemble an offshore call centre rather than an agoraphobes worst nightmare, it's time to start a different pitch-list.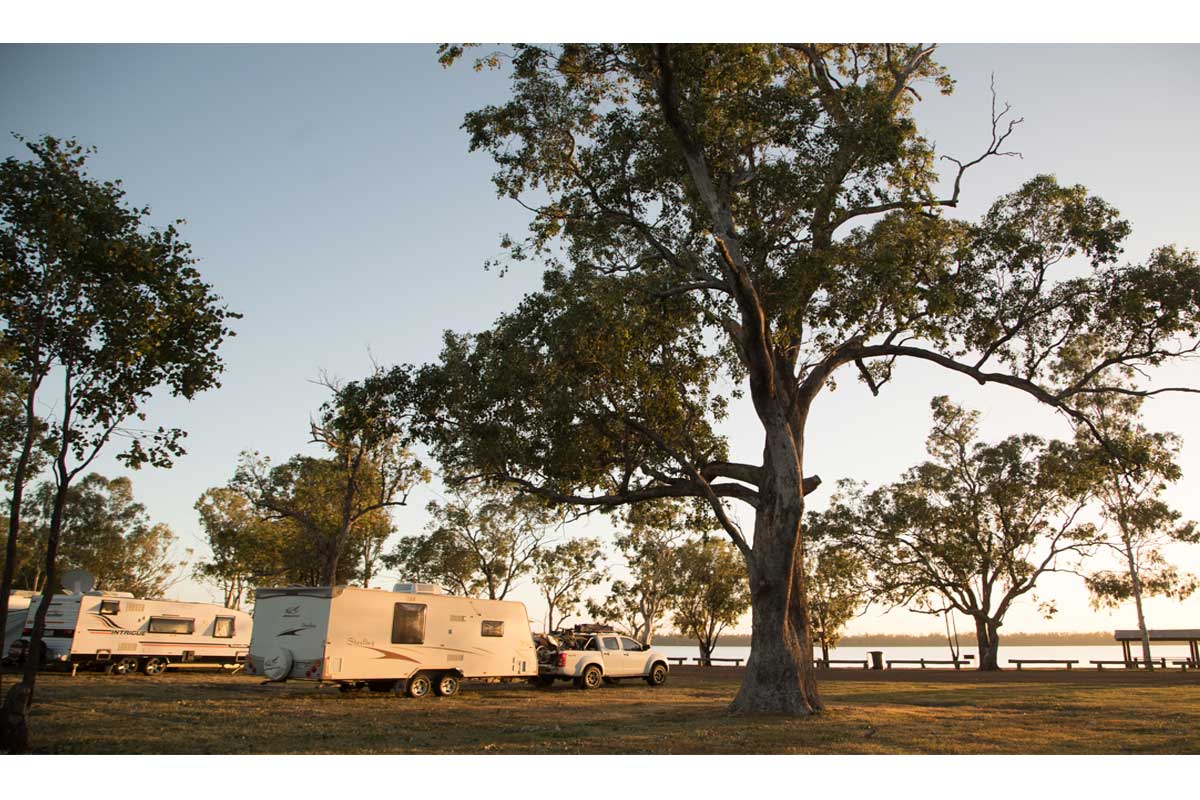 Enter the Western Downs, a region with a population proportionate to its land size – expanding 38,039 km² (with a population of 36,000) – guaranteeing plenty of neighbour-free camping.
With waterfront campsites, forest-surrounded campgrounds, and free showgrounds for when the first two become too crowded for your liking, the Western Downs delivers more camping space than you can poke a tent peg at.
Sound like bliss? Stake your claim at one of these Western Downs campsites:
1. For somewhere lush – Bunya Mountains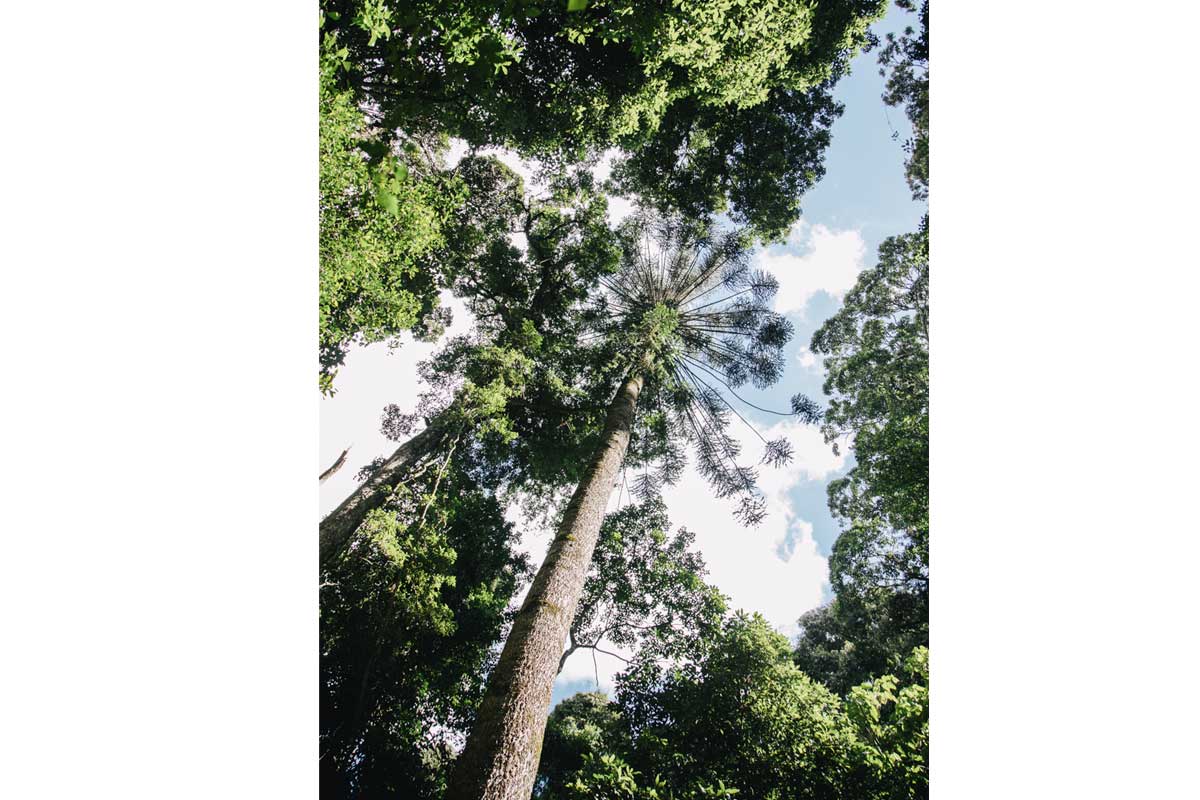 Camping doesn't get more scenic than the Bunya Mountains, a national park defined by its towering Bunya Pines, which make this 11,700ha of National Park so famous.
The journey to find it is as much as part of the adventure, as you wind your way along the Great Bunya Drive 65km north of Dalby, which opens out to cleared grassy areas where you'll find three camping areas – Burtons Well, Dandabah and Westcott.
These may just be Queensland National Parks most convenient campgrounds, with not just the amenities of the Bunya Mountains Village on your doorstep (think general store, restaurant and cafe) – but hot showers, flushing loos and picnic tables too.
There're no defined sites in this neck of the woods, but you can expect your neighbours to be a mob of red-necked wallabies, along with 120 different species of bird who won't ever forget your wake-up call.
By day, it's all about the hiking – Mount Kianagrow's summit hike (2.3km) takes off from where Westcott campsite begins, promising vistas over the plateau of the Western Downs.
By night, if you're not cosied up around the campfire, we'll probably find you at Australia's highest whiskey bar just 100m walk away, Shackleton's.
2. For water views – Lake Broadwater Conservation Park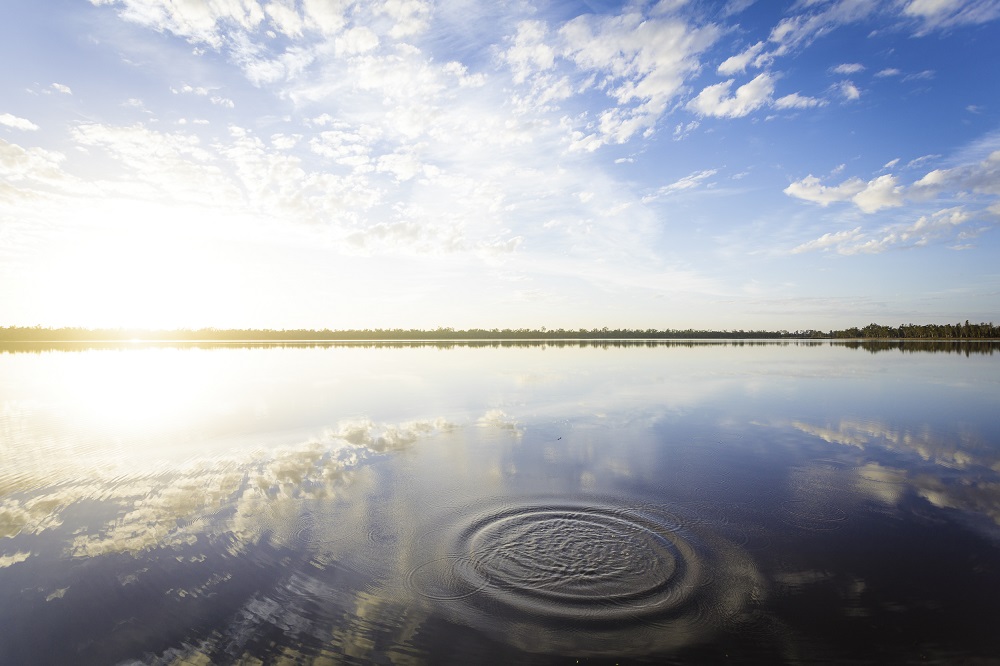 If you like water views with your campsite, pitch like a pro at Lake Broadwater Conservation Park.
You'll find it 30km outside of Dalby, nestled on the banks of Lake Broadwater, the only naturally occurring freshwater lake on the Darling Downs.
Facilities take the form of loos, cold showers, a kids playground and picnic facilities – so on a scale of camping to glamping Lake Broadwater sits somewhere in the middle.
BYOW – that's bring your own wood – because fires are allowed in the designated fireplaces (except when fire bans or prohibitions apply).
You'll want to light a fire – there's no (or very limited) phone reception in this neck of the woods – so evenings will be best spent around the bush TV (read: roaring fire), roasting marshmallows.
Your neighbours might be a bit noisy – flocks of sulphur-crested cockatoos and corellas are likely to be your only co-habitants at this spiccy site.
3. For a serve of history with your campsite – Possum Park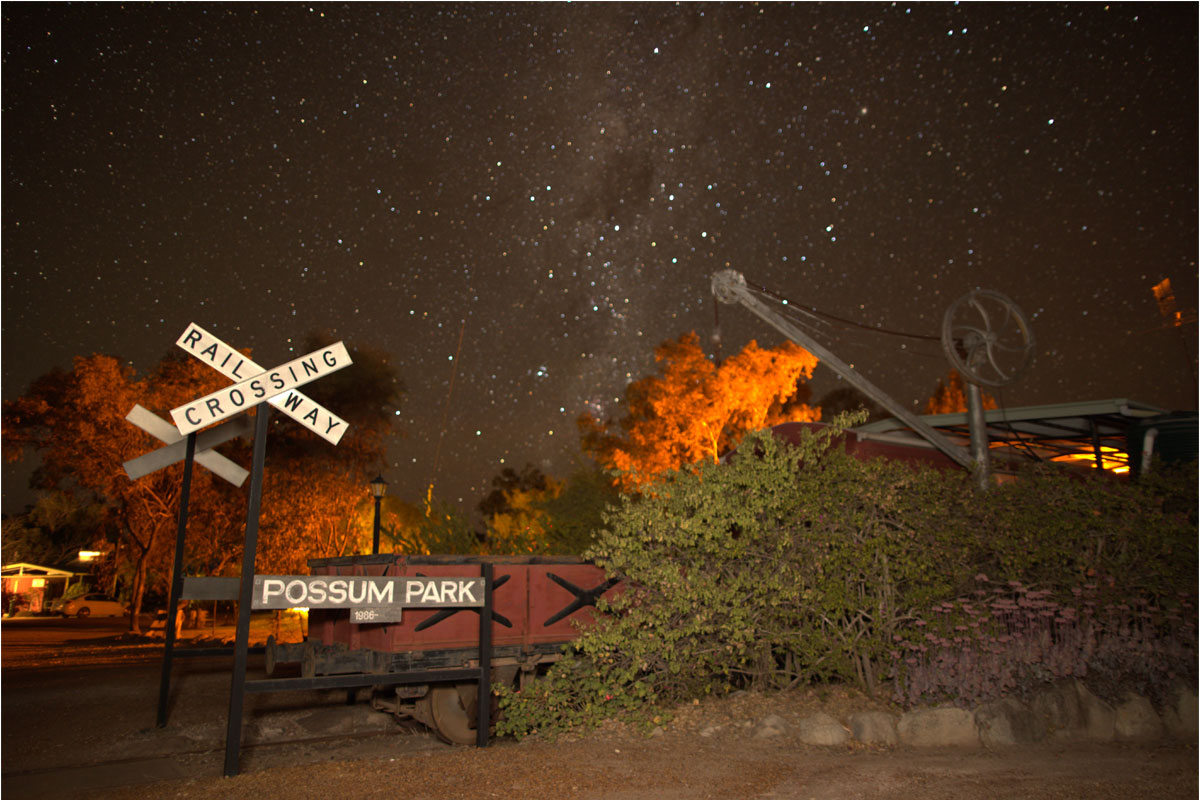 Don't let the name fool you – the name Possum Park ironically has very little to do with the native marsupial, apart from the fact there were plenty of em' when the now owners, David and Julie Hinds bought the land.
In fact, this caravan and campsite is as much a living breathing World War II museum as it is a campground – promising a history lesson with every overnight stay.
You'll find this caravan park just outside the town of Miles – standing in what would have once been the explosive store on the Brisbane Line, a line of defence extending from Brisbane to Charleville throughout World War II.
Proving they do things differently in the bush, the owners have transformed some of the former-bunkers into motel-style accommodation, with interior design touches that give a nod to the town's past.
Unless you decide to ditch the caravan or tent for a sticky beak, it's probably only the antenna sticking out of the ground that will give their very existence away at all.
With your neighbours safely tucked underground – you'll have the other 360 acres of bushland across the park to stake your camping claim.
Forget lugging the kitchen sink to this park – you'll find a camp kitchen, wood-fired stove, fireplace and all the usual kitchen appliances so you can go all masterchef with none of the pesky set up.
4. To wake up with the birds – Waterloo Plains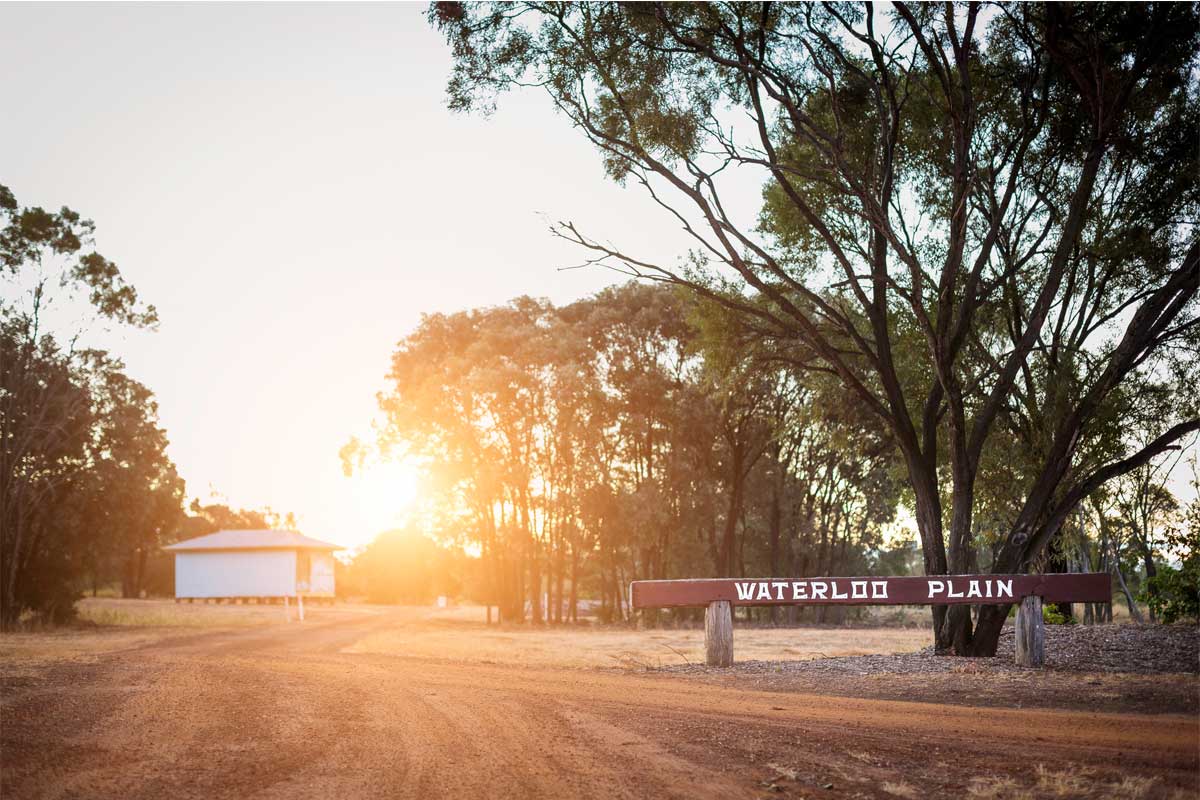 You won't need an alarm clock at this camping site best known for birdlife. Waterloo Plains, 70km north of Miles in Wandoan, is teeming with all things feathered.
Set up your tent amongst 11-hectares of parkland hugging the man-made, water lily-clad lake.
Keep your birdwatching book handy – twitchers have been known to spot up to 30 species of birds in 30 minutes at this park – a record you'll want to try and beat.
Beyond birds, there's plenty of reasons to get out of your camp chair and into Wandoan's wild.
There's a self-guided heritage trail through the park, complete with walkways and bridges, so you don't need to wade through any wetlands to get around.
Onsite facilities include picnic tables, loos and bins – making this a comfy campsite at least for one- or two-night stays… or until you need a shower which you won't find here.
5. For the love of fishing – Tara Lagoon
Calling all boating, camping and fishing lovers – Tara Lagoon beckons with the promise of yellowbelly, jewfish and yabbies to inspire your camping cook ups.
From underneath your awning you'll find yourself reciting Darryl Kerrigan, "how's the serenity". These three simple words sums up the view over the lagoon, eucalyptus forests and native flora absolutely perfectly.
Camping never looked as affordable as what you'll find here – fees start from $5/night for unpowered sites and $10/night for powered sites, which are payable to the Council caretakers who pop by each day.
You won't be confined to your tent – if you're not fishing, we'll find you walking because the lagoon is surrounded by a Memorial Park and there's a 4km circuit walk to discover it all.
In town you'll find a supermarket and fuel – so you have all the essentials at your fingertips in case the fish are biting and you decide to stay an extra night or two.
6. For sunset chasers – Caliguel Lagoon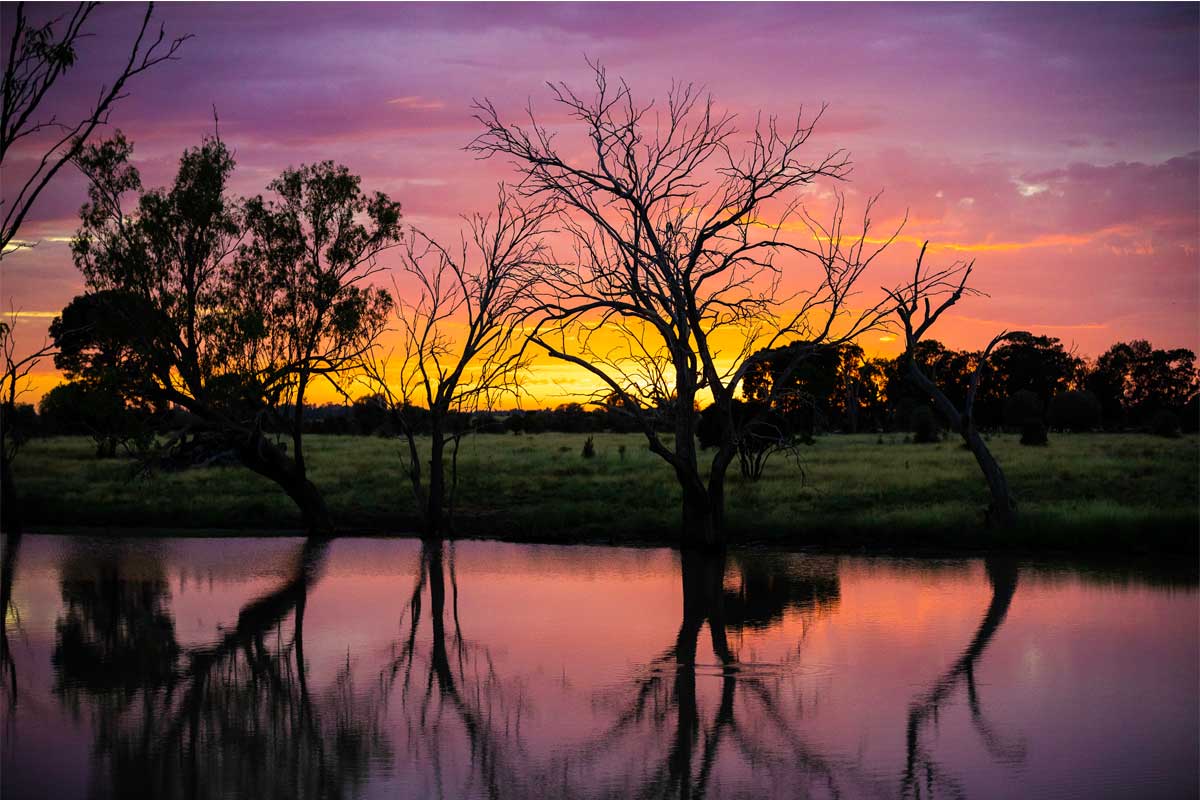 If camping goes hand in hand with fishing for you, set your sights on the campsites at Caliguel Lagoon, seven clicks south of Condamine.
Everything about this camping destination centres on the water – it promises a good spot for kayaking, swimming and fishing.
If you time your visit for late summer or autumn, the lake turns into a sea of purple as water lilies burst into full bloom.
It's got all the makings for a site that you come for a bit but stay a while thanks to a toilet block (one that's disabled and baby-friendly we might add) along with an outdoor shower, barbeques and picnic facilities.
For most people, its real selling point is the boat ramp where you can launch your boat into the deep blue. Oh, that and the fact you can camp free.