What does summer look like to you?
If your answer included munching on sweet, thirst-quenching watermelons, then your summer is about to get a whole lot juicier.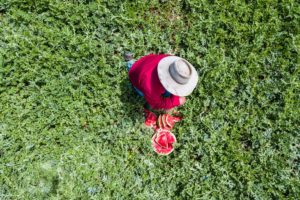 Every second February, the biennial Chinchilla Melon Festival takes over the town to celebrate its proud melon farming industry that produces 25% of the country's watermelons.
If you've got 48 hours to spare and have a hankering for one of Australia's favourite foods, here's how we suggest spending your time in Chinchilla's melon mania next summer.
DAY 1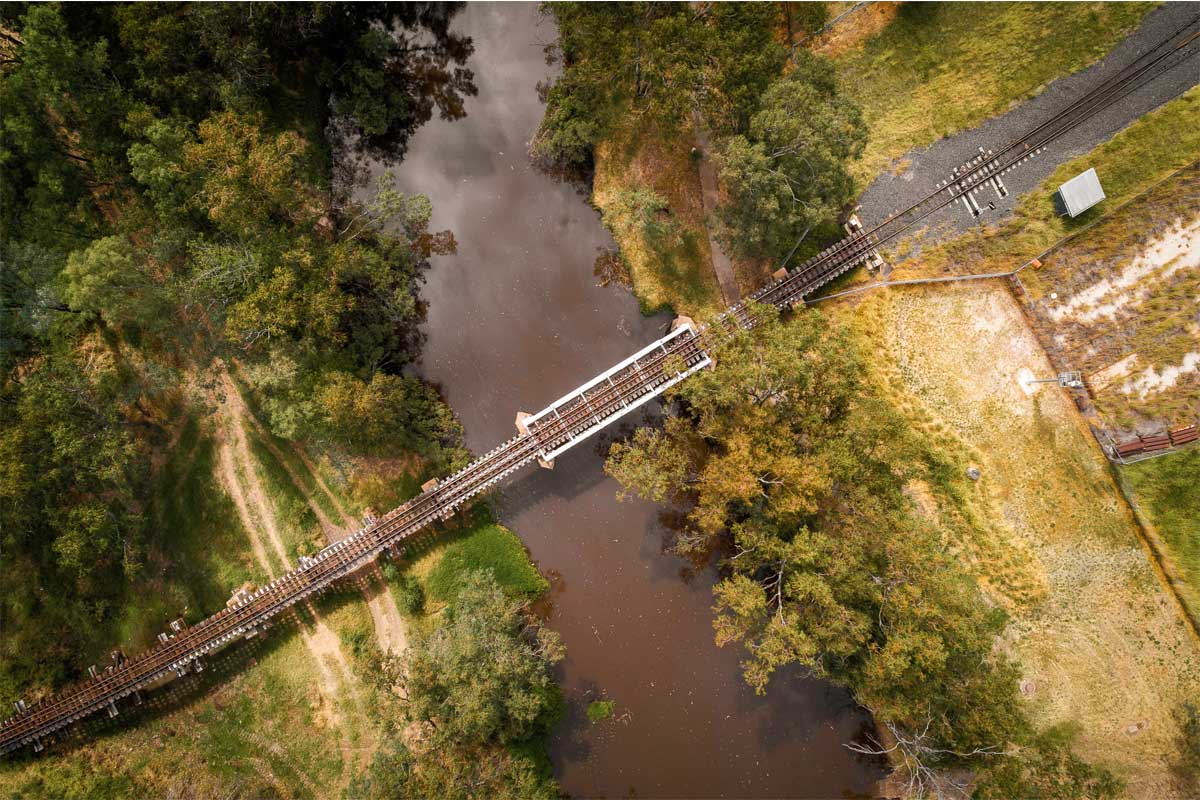 1.30pm: Arrive in Chinchilla
It's a scenic route to Chinchilla whether you take the car, bus or train to get you from point B (Brisbane) to C (Chinchilla).
If you've got plenty of time up your sleeve, jump on board Queensland Rail's Westlander which departs Brisbane every Tuesday and Thursday – whisking you away for seven hours of window watching, before rolling into Chinchilla's one railway station.
Don't want to spend your precious time off behind the wheel? Opt for a bus journey where all you have to worry about is scoring a window seat.
On the road, a four hour playlist will get you from one side of the Great Dividing Range to the other – just jump straight on the Warrego Highway and you'll go from city to Chinchilla country before you've finished belting out those tunes.
2pm: Check into The Laurels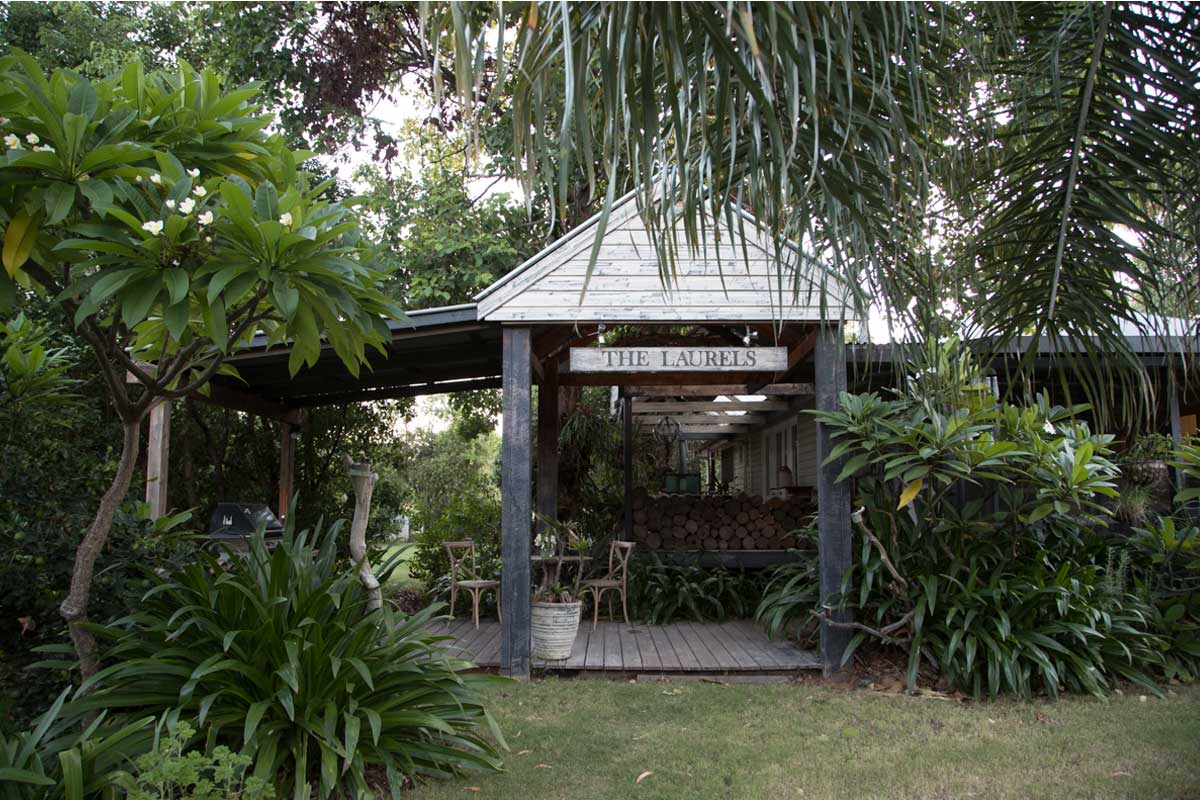 Dial up the romance with a luxurious stay at the only waterfront accommodation in town, The Laurels of Chinchilla.
It's got 'rustic retreat' down pat, with private boutique bungalows and cottages surrounded by lush gardens bordering Charley's Creek.
Here you can have a break from the hustle and bustle of the festival, take in the beauty of Chinchilla's countryside and soak up the serenity (plus wash off any watermelon you might be wearing) in your private bathtub on your balcony.
3pm: The Big Melon Weigh In and check out Chinchilla's CBD
Kicking off melon mania is one of the most prestigious competitions of the festival – the Big Melon Weigh In.
Head down to Chinchilla's cultural precinct, Fuller Place, in the town's main drag – Heeney Street.
Here you can feast your eyes on the biggest and heaviest melons getting around – with a current record of 87.5kg for the biggest-melon-in-show.
Once you've clapped eyes on the giant vegetables (that's right – watermelons aren't just a fruit!), take a wander down the main street and get to know Chinchilla's CBD.
Stop in at Lapunyah Art Gallery to explore the local exhibitions, stop for a hearty lunch at The Club Hotel, or simply stroll and shop along the tree-lined street.
5pm: Get ready to rumble
From toddlers and teens to parents and grandparents, there's something to tickle everyone's fancy.
For the youngins – step into The Club Hotel and go from country to coast at their Beach Party, with indoor and outdoor stages thundering with live music and DJ's from 5pm to 2am.
If you'd choose country over coast any day of the week – head down to the Chinchilla showgrounds for a whip-cracking good time at the Melon Rodeo.
If you anticipated your travel hunger and pre-booked in the Friday Festival Feast – you'll be going straight to the primary school oval where a three-course meal under the marquee awaits.
For the little ones, you can't go past the Kids Movie Night, which starts and finishes early at the Chinchilla Primary School.
Day 2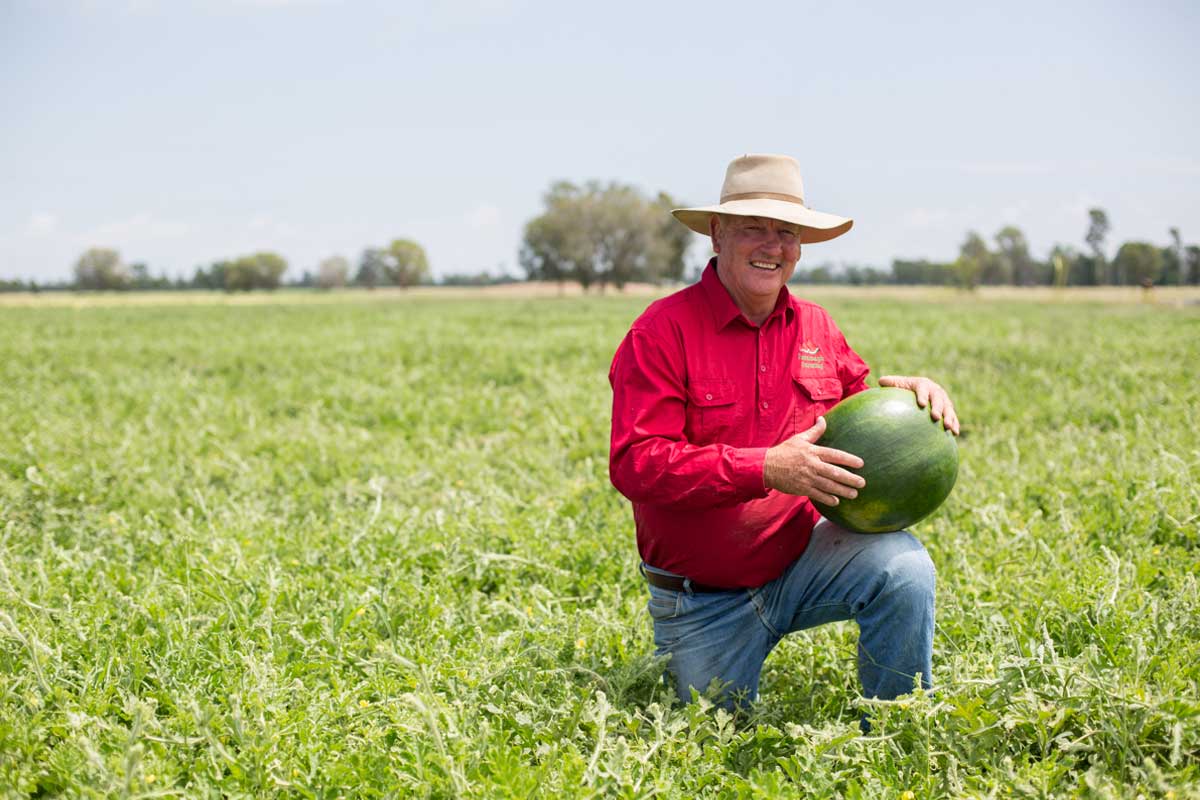 7.30am: Melon markets
Rise and shine, you've got a melon-packed day ahead of you.
From 7.30am – 3.30pm, the melon markets are exactly what their name suggests – melon themed and will have you seeing nothing but red and green.
From homewares and crafts to jewellery and clothes – your souvenirs, gifts, and outfit are set.
10.30am: The melon procession
Every good country fair needs a parade, and the Melon Festival is no exception.
Think watermelon costumes, music performances, street entertainers, floats and decorations galore, with a colourful procession starting in the main street and flowing as far as the eye can see.
It's no surprise this parade is called the Great Pink, Black, and Green Melon Time Machine Procession.
12pm: Melon Dash for Cash
If you're up for the challenge, head down to Heeney Street and put your speed to the test at the Melon Dash for Cash.
The catch? Carry a whole watermelon the entire length of the race – it's harder than you think.
If you're not one for heavy objects or running with them, take a seat on the sidelines and have a chuckle as the competitors struggle to the finish line.
12.30pm: Melon mania in full swing
Warning #1 – what you're about to witness will change your outlook on melons forever.
Warning #2 – you will be covered head to toe in watermelon at some point during the afternoon.
Enter the Arena of Melon Events (aka the Chinchilla State School oval) for hours of slippery, sliding, and squishy fun that proves you can do much more with a melon than simply eat it.
There's melon skiing (squishing your feet into open melons and sliding down the course), melon bungy (team event of sliding down a mat attached by rope), melon tug of war, eating, and even pip spitting.
The best is saved for last, with the great melon ironman/woman race taking over the arena with an obstacle course designed to challenge competitors and showcase melon farming skills.
Day 3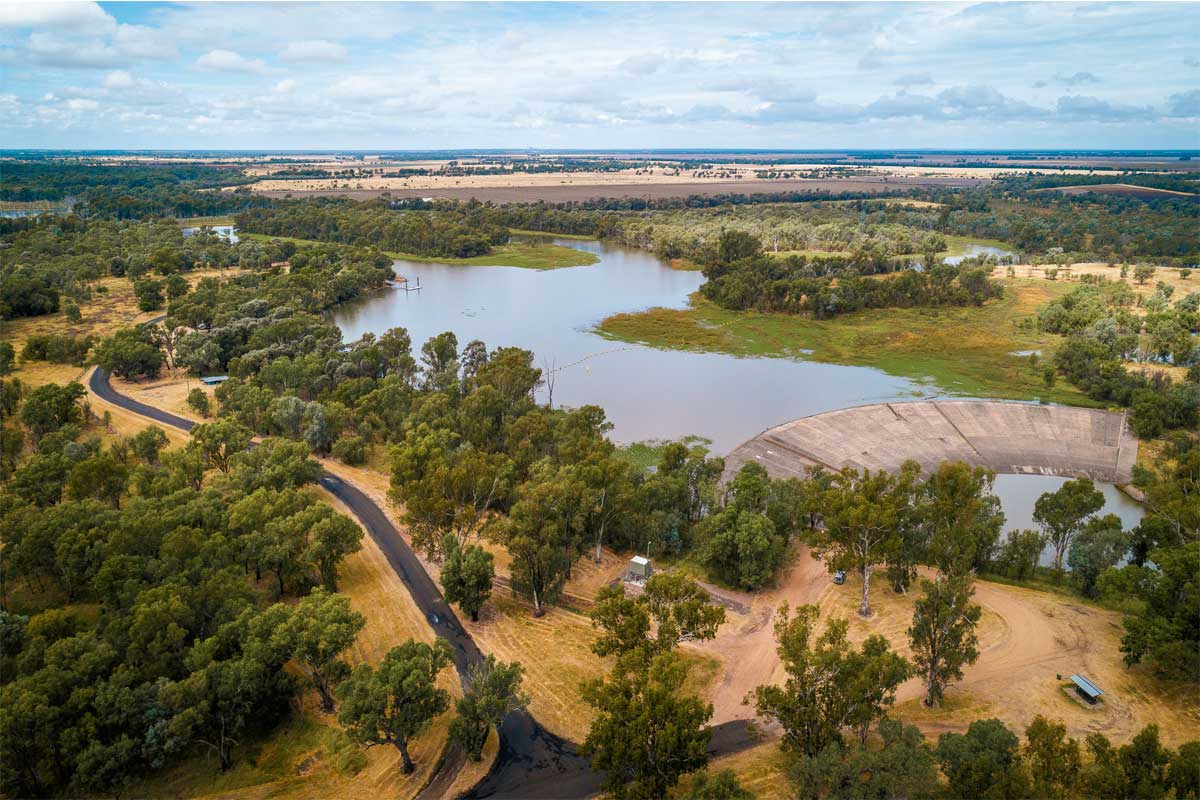 10.00am: Tour the town before you go
Stop by the Chinchilla Visitor Information Centre for any last-minute pickups at the Melon Markets before exploring the rest of town.
Learn about the town's history at the Chinchilla Museum, where you can step back in time with a walk around the grounds to see old town buildings from dancing halls to homesteads.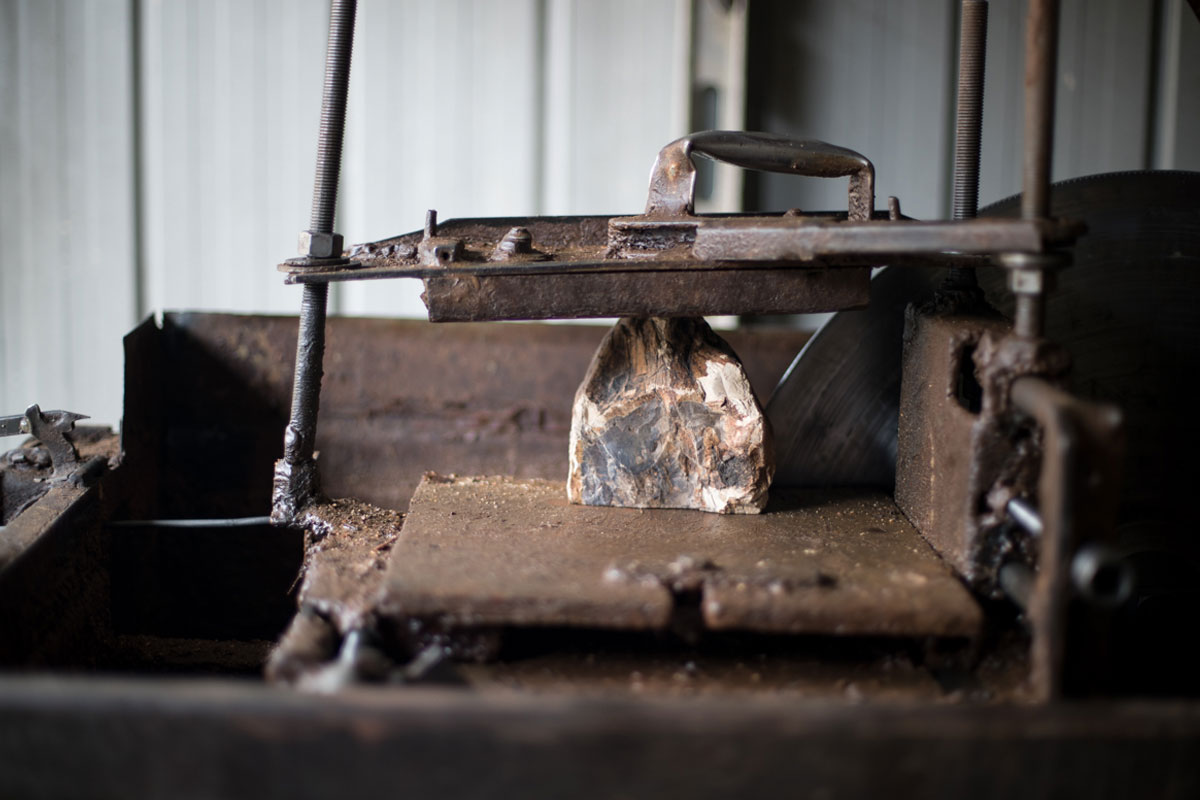 While at the museum, check out the Chinchilla Red, the coveted collection of petrified wood which attracts fossickers from all over the world.
Want to find some for yourself? You can pick up your fossicking licence here too.
For a tour highlighting the town's natural beauty, adventure to the Chinchilla Weir on the outskirts of town or take to the walking tracks lining Charley's Creek.