Swap screen time for quality time on a school holiday escape to the Bunya Mountains that the whole family will enjoy.
The Western Downs has you covered recharging and reconnecting – take a trip to the Bunya Mountains, in Southern Queensland.
The Drive to the Bunya Mountains
From the moment you start the ascent, the anticipation begins to build. Winding your way up the range, breathtaking views appear around each corner and the once sunburnt country landscapes start to transform into lush rainforest. Wind your window down and take in the crisp mountain air that carries the scent of dense flora and fauna. As the ancient bunya pines and growth thickens creating a canopy over the road transporting you into, what feels like another world.
It is hard to believe that this gem is only three hours from Brisbane and the Sunshine and Gold Coasts.
Conveniently located, it is the ideal destination for a day trip that makes an impact. Hit the trails before enjoying a picnic and enjoy a quiet trip with tired little people nodding off as you head home.
To fully experience the magic of this wonder, we suggest immersing yourself completely and stay for a few days.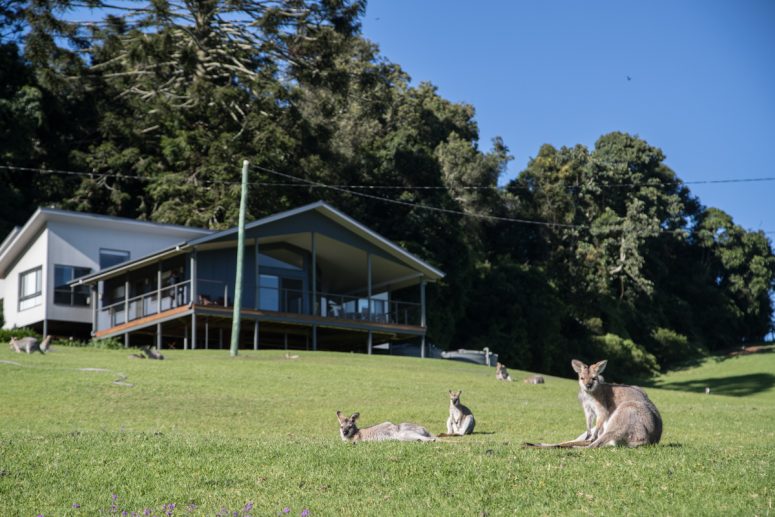 Where to Stay in the Bunya Mountains
Affectionately referred to as the 'Bunyas', one of the many highlights is that you can do as little or as much as you like. Whether you are looking for some quality family time, a catch-up with extended family or a trip with some friends – there is a range of accommodation that caters to small and large groups. Think Kellerman's Resort for Dirty Dancing meets mountain chalets without the snow.
The houses are beautifully designed to take in their surroundings and well located to trails and amenities. Being self-contained, you can pack all your favourites, watch your budget and no need to worry about catering to your fussy eaters. The General Store, Tavern and Café offer a range of delicious options and local goodies to take home.
It is a great excuse to take the van or camper trailer out for a run with a range of caravan and camping friendly locations.
Natural Beauty and Animals on your Doorstep
Nature and animal lovers are in for a treat with walking tracks to explore the giant trees towering above a wonderland of creatures and plants to discover below. You are constantly rewarded along your hike with opportunities to witness nature in all its glory and lookouts providing panoramic views along the way.
With wallabies right on your doorstep and daily bird (lorikeets/parrots) feeding, your little wildlife warriors will delight in their surroundings.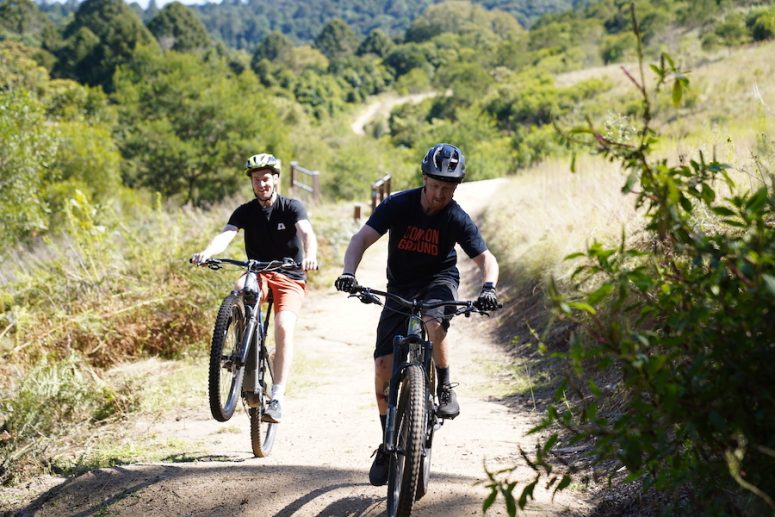 Family Friendly Activities on the Bunya Mountains
Got bigger kids looking for something a little faster paced? Pack your push-bikes and hit our new world-class Mountain Bike trails at Russell Park. Catering to all riding abilities, the trails are of varying lengths from 1.3km to 6.3km and rating from easy to intermediate, designed to challenge experienced mountain bike riders and provide a fun day out for beginners. …LEARN MORE ABOUT BIKE TRAILS
The temperature is usually cooler however if you do find yourself wanting to escape the heat, head to Coomba Falls. A picturesque natural swimming hole located just down the road at Maidenwell.
Rainy days? These are ideal for a slow day to recharge after a busy school term. Think sleep-ins, pyjama days, curling up with a book, cuddles and popcorn watching a movie or a board game marathon with most houses stocking a cupboard bursting with family friendly entertainment.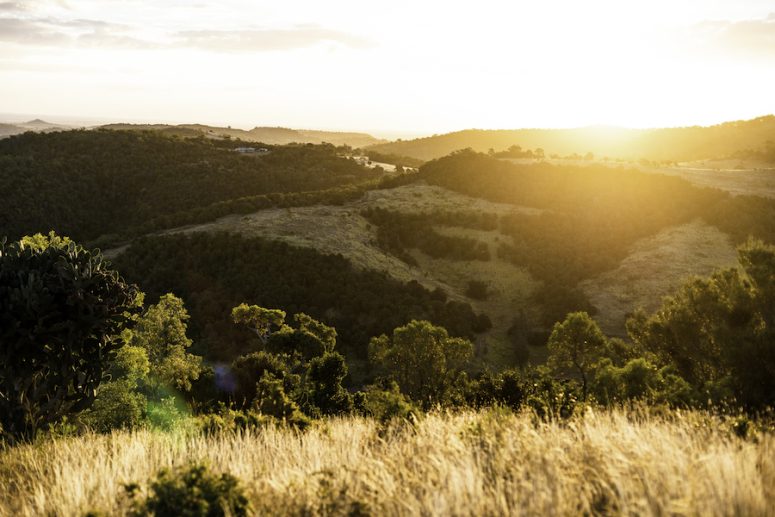 The Ideal Family Location
Parents will rejoice when they hear that WiFi and mobile service can be patchy. This removes the temptation to check those work emails and completely switch off. With the kids off exploring, they won't even notice swapping screen time for play time.
From the moment you step out of the car, the stresses of everyday life and daily routines just seem to melt away. If you are looking for quality family time and a chance to reconnect and recharge, head to the Bunyas and enjoy creating memories you will treasure for a lifetime.
To start planning your stay and what else the Western Downs offer. …MORE ABOUT BUNYA MOUNTAINS
Also Nearby…
…LEARN MORE about exploring Dalby, Bell, Jimbour and Kaimkillenbun nearby.