If you thought the finest gifts were found in the big smoke and the best boutique clothing was reserved for the esplanade… think again! The Western Downs isn't just the home of big skies and hearty hospitality, there's also many unique shopping experiences ready to welcome you right across the region.
From Dalby to Wandoan you'll find special odds and ends for everyone. While you most likely won't get your hands on the latest Gucci or classic Louis Vuitton, there's something here to catch the eye of all ages with adult fashion, crockery, and homewares (just to name a few) flying off the shelves.
The best part about these treasured boutiques is the affordable prices that are just as friendly as the locals behind the counter. Combine those with top country quality and it'll be impossible to go home empty handed.
So, if you're more of a 'shopaholic', swap the popular country pub crawl for a Western Downs shopping spree. We've put together just a few of our favourite spots where you're sure to find a hidden gem or two!
Petunia's Fashion (Chinchilla)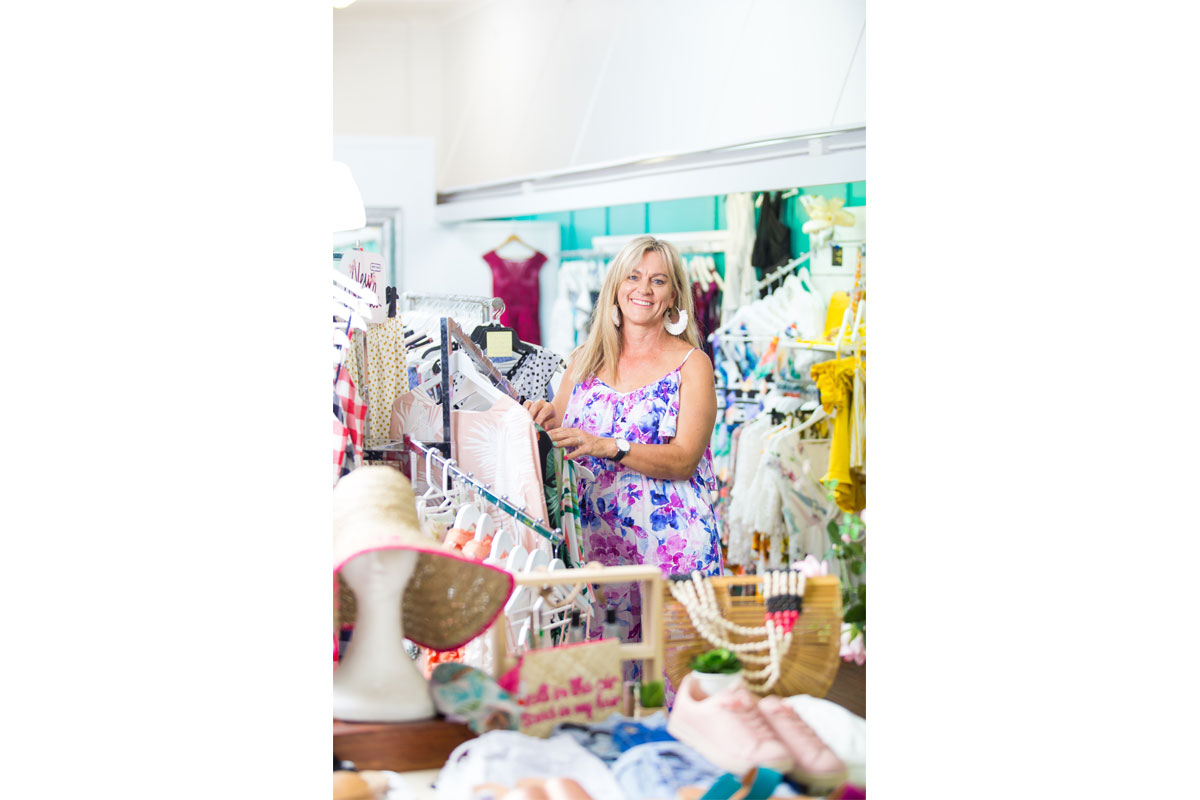 If you haven't already guessed, it's all about the latest women's fashion at Petunia's in Chinchilla. Beautiful new shoes, clothing and accessories will have a season of outfits sorted for you. Whether you're into the newest gingham, classic linen or easy-breezy cotton dresses there's something for every occasion.
We're also loving the Chase & Hide stock on offer at super affordable prices. This swiftly growing brand of cowhide pieces is becoming quite popular (you'll understand why when you see it!) so beautiful unique clutches and wallets are best-selling accessories.
Handy hint – if you're planning a visit to Petunia's, check out their Facebook page for the latest offers and best sellers. If you'd like to reserve something to try on, you can even comment on the posts or send a message to the page and Petrina will put an item aside for you. How's that for customer service!
Nikki J (Dalby)
Dalby's Nikki J caters for shoppers of all ages with everything under the sun on offer (well maybe not everything but there's a range of goodies to choose from). Whether it's a pair of funky earrings, a beautiful leather clutch or the cutest comfy sundress, you'll be tempted to update your wardrobe as soon as you start flicking through the fashion here.
It's not just fashion at this family-owned boutique though – you never know what you might find. From garden accessories and indoor pots to car diffusers and confectionary (the perfect road trip snack) there's something for everyone. So, whether you're looking for somewhere to #treatyoself or in search for a gift for a special someone, Nikki J is a must stop.
ps. Nikki J isn't the only boutique on Cunningham Street, there are a handful of beautiful shops to explore so be sure to take a stroll down the main street!
The Modern Trend (Tara)
Are you looking to grab a bargain for the whole family? The Modern Trend in Tara is the place for you. This little family store caters for everyone stocking clothing, footwear, hats and more. Fashion isn't the only thing 'trending' in this local hotspot either as a range of crockery and manchester items are also customer favourites.
This is the one stop shop for all the practical wear you need on the Western Downs. Whether it be a frilly gingham top and a wide brimmed hat for your afternoon picnic or a pair of Canterbury shorts and a button up work shirt for your next farm visit, The Modern Trend will fit you for your favourite regional activity no matter what the season.
You can bet country kids won't come out empty handed either as bright wrangler hats, cowboy boots and summer sandals seem to fly out the door. So, whether you've got a little one tagging along or you'd like to bring a souvenir home for the kids this is the place to get it!
Lisa Kennedy Collections (Miles)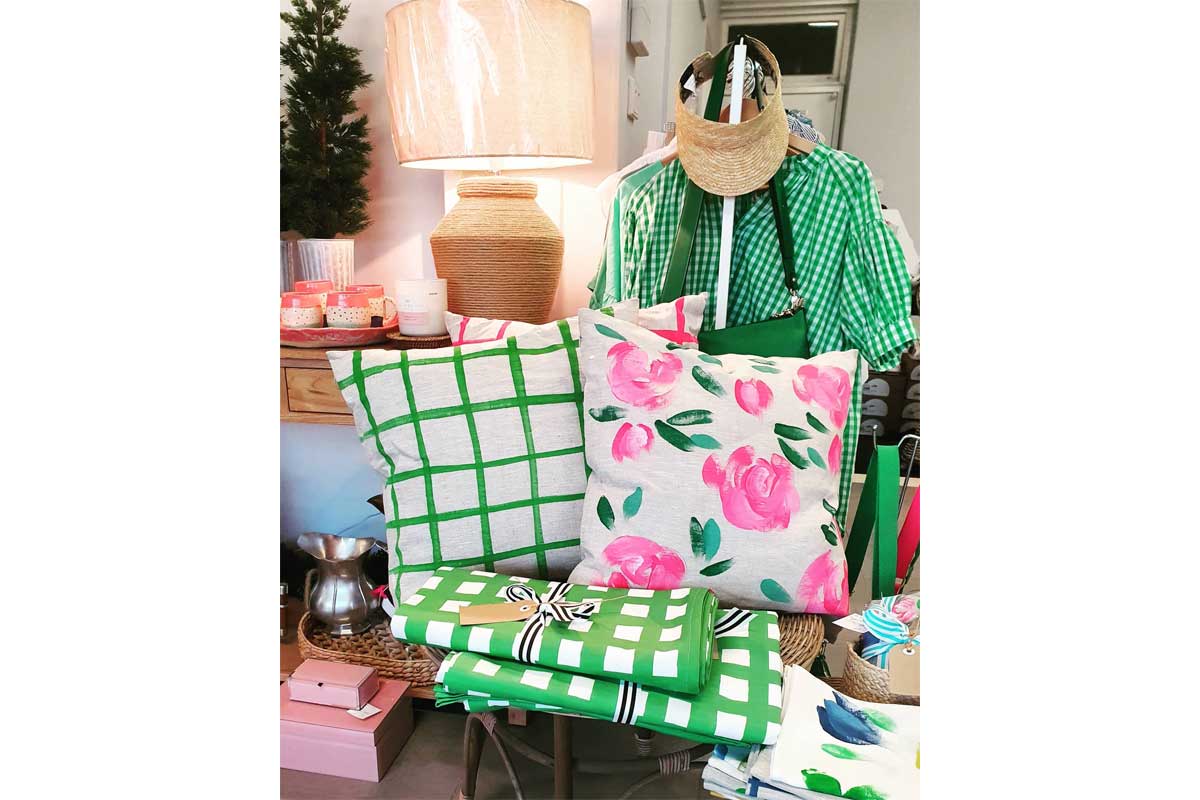 If you're headed to Miles don't miss Lisa Kennedy Collections on Murilla Street – a homey little boutique full of colourful clothing, unique homewares and stunning accessories. Business owner Lisa has a knack for design and has compiled the sweetest collections where the latest styles and trends meet classic country chic.
Unique decorator pieces, beautiful lamps, gorgeous cushions and delicious diffusers are just some of the spectacular homewares stocked on the shelves. We've also fallen in love with the range of self-love products available here so whether its an organic sugar scrub, relaxing body oil or a rejuvenating rose quartz facial roller, get ready to #treatyourself.
Of course, there's always stunning women's clothing and accessories on offer too and don't forget to check out Lisa Kennedy's very own jewellery collection. Her timeless, hand crafted pieces are a must have for every lady's wardrobe and an irresistible piece of the Western Downs you must take home with you.
HB Beauty Studio (Wandoan)
Our final highlight on the list is one of the region's newer local businesses HB Beauty Studio in Wandoan. This gorgeous new beauty and giftware boutique was opened in late 2020 by young Wandoan local Hollie, offering the finest beauty services to the community.
Manis, pedis, massages and facials aren't the only things you can expect here though as there's a collection of luxe giftware, homeware and crockery for sale. From candles and reed diffusers to beautiful kitchenware and herbal tea, we're loving the hidden treasures you'll find in store.
This new studio is a must visit for any eager shopper so go have a browse and maybe even book in a beauty treatment – who wouldn't want to finish their shopping spree with a little pampering?! Just keep an eye out on the HB Beauty Studio Facebook page for opening times, availabilities and current offers.
These exclusive Western Downs stores make up just a portion of the fantastic shopping options on offer throughout the region and you can tell why the locals are so proud to have them.
Apart from being locally owned and run, one of the best parts about these boutiques is the fact that they feature so many Australian made products! Genuine Aussie quality mixed with that beaut Western Downs service – it's a winning combo you just can't refuse.