When you ask locals and visitors what makes the Western Downs region so special, the answer is usually the same, "Come out to see for yourself what makes our region special."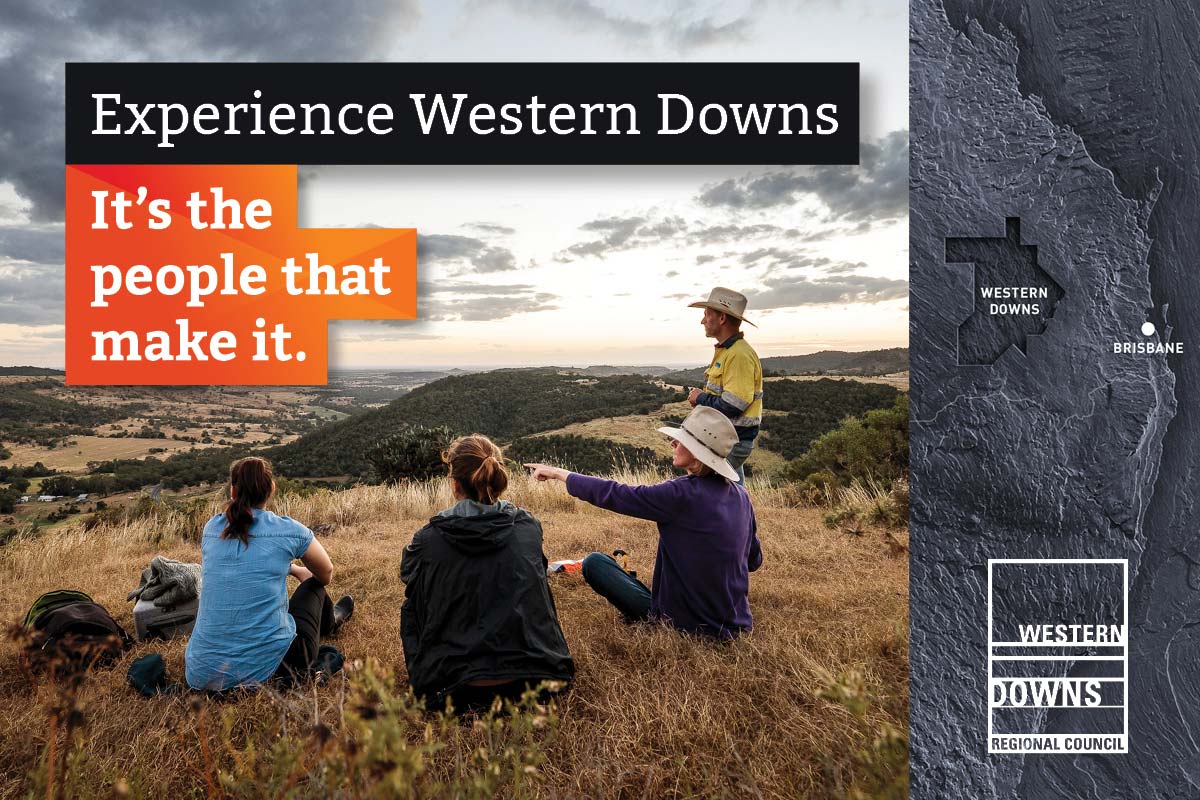 In 2020 Western Downs Regional Council embarked in a bold initiative to consult with industry, stakeholders, residents and visitors across the region to discover what they think makes it a great place.
It's the people that make it.
The results overwhelmingly pointed to one conclusion, that even a region rich and diverse in spectacular natural attractions and unique experiences, it's the people that they fall in love with.
Expert consultants worked carefully to create an identity and a brand which captures the qualities of the people of Western Downs:
Spirited | Charming | Down to earth | Outdoorsy | Hard working
In 2021 we'll reveal the breathtaking landscapes, exciting events, delicious treats, artisan crafts, history, heritage and culture of the Western Downs while spotlighting some of the lovable local characters you'll meet on your adventure to the Western Downs.