What do cactuses, The Club and Charley's Creek have in common?
You can find them all in Chinchilla, 300km west of Brisbane, along the central arterial to the outback, the Warrego Way.
The melon capital is known for its colourful countryside, with fishing, festivals, history and arts and culture bursting from its 81,000m2 seams.
If you find yourself in town, here are 9 things to do while chilling in Chinchilla.
1. Discover an old world at the Chinchilla Historical Museum
Take a step back in time and visit the Chinchilla Historical Museum to experience the town just as it was in its pioneering days.
Explore the old dancing hall (Goombi Hall), an ANZAC memorial exhibition school classrooms, workshops and homesteads.
On the first Sunday of the month, let the kids slip back to yesteryear riding the miniature train that snakes through the museum grounds.
2. Get fruity at the Chinchilla Melon Festival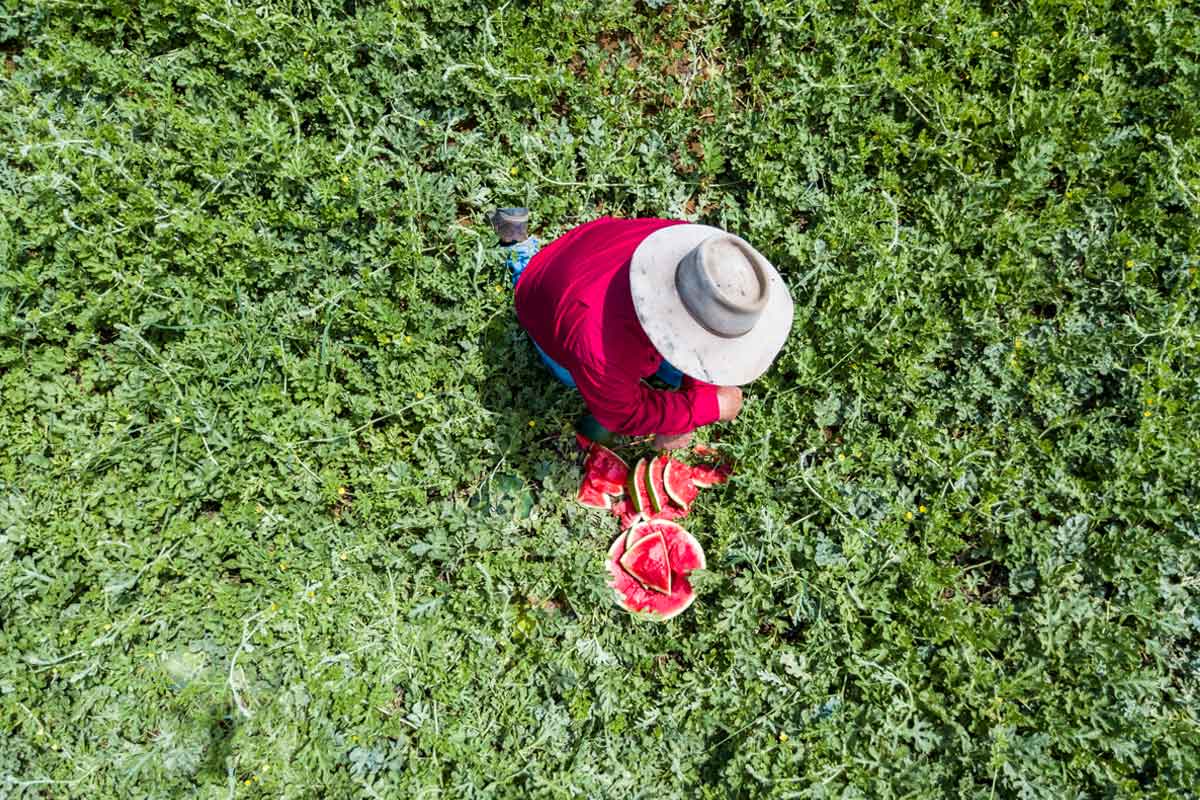 Wearing the title 'watermelon capital of Australia', you'd expect nothing less than melon mania at the biennial Chinchilla Melon Festival.
Every second February, the town celebrates its melon farming industry with three days of themed fun with everything from markets and storytelling to cooking demonstrations and farm tours.
If you thought melons were just for eating, you'd be wrong – festival must-do activities include a visit to the Melon Arena where melon racing, skiing, bungy and tug-o-war take place.
3. Fossick for Chinchilla Red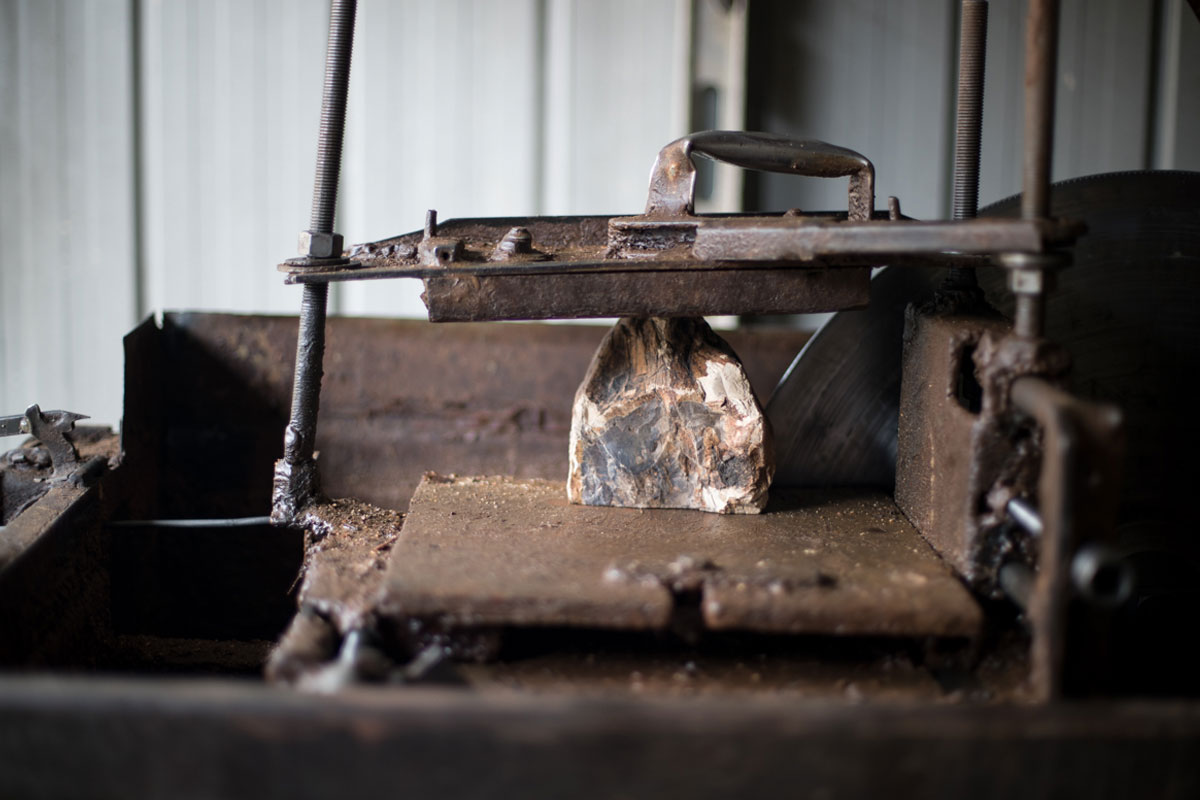 From watermelons to petrified wood, make like Split Enz and see nothing but red in Chinchilla.
The town has one of Australia's best and most abundant stocks of petrified wood, affectionately known as Chinchilla Red.
Observe the shelves-upon-shelves of petrified wood at the Chinchilla Historical Museum, where each piece differs in shape, size, colour, and pattern to create one of Australia's most diverse collections of the polished possession.
You can buy smaller pieces at the Chinchilla Visitor Information Centre, or you can purchase a permit to fossick on local land for your own chance of uncovering Chinchilla Red.
Never heard of petrified wood? Even more reason to take a look at the fossilised pieces that are cut and polished to show an array of marbled colours from its core to exterior.
4. Visit Lapunyah Art Gallery
Located in the bustling main street of Chinchilla, step into Lapunyah Art Gallery to explore both contemporary and traditional artwork across their two gallery spaces.
Entirely managed by volunteers, the art gallery displays up to 20 exhibitions every year with a strong focus on exhibiting local artists.
5. Inland fishing at the Chinchilla Weir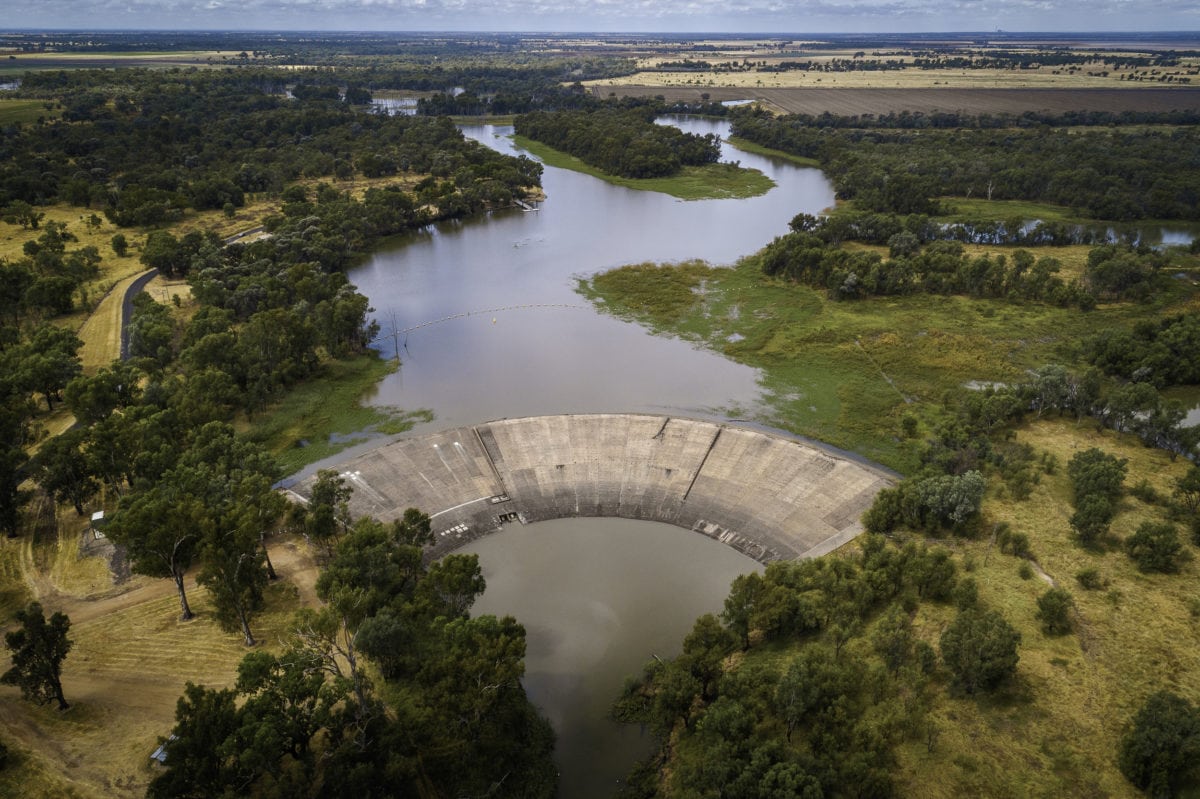 Don't forget to pack your line and bait, you're heading to an inland fishing oasis – commonly known as the Chinchilla Weir.
Set up camp along the banks (NB: there's a two-day maximum) and cast a few lines to hook a murray cod, perch, or catfish.
Note: Fishing is not permitted within 200m of the weir wall, but the rest is fair game.
6. Dial up the romance with a weekend at The Laurels of Chinchilla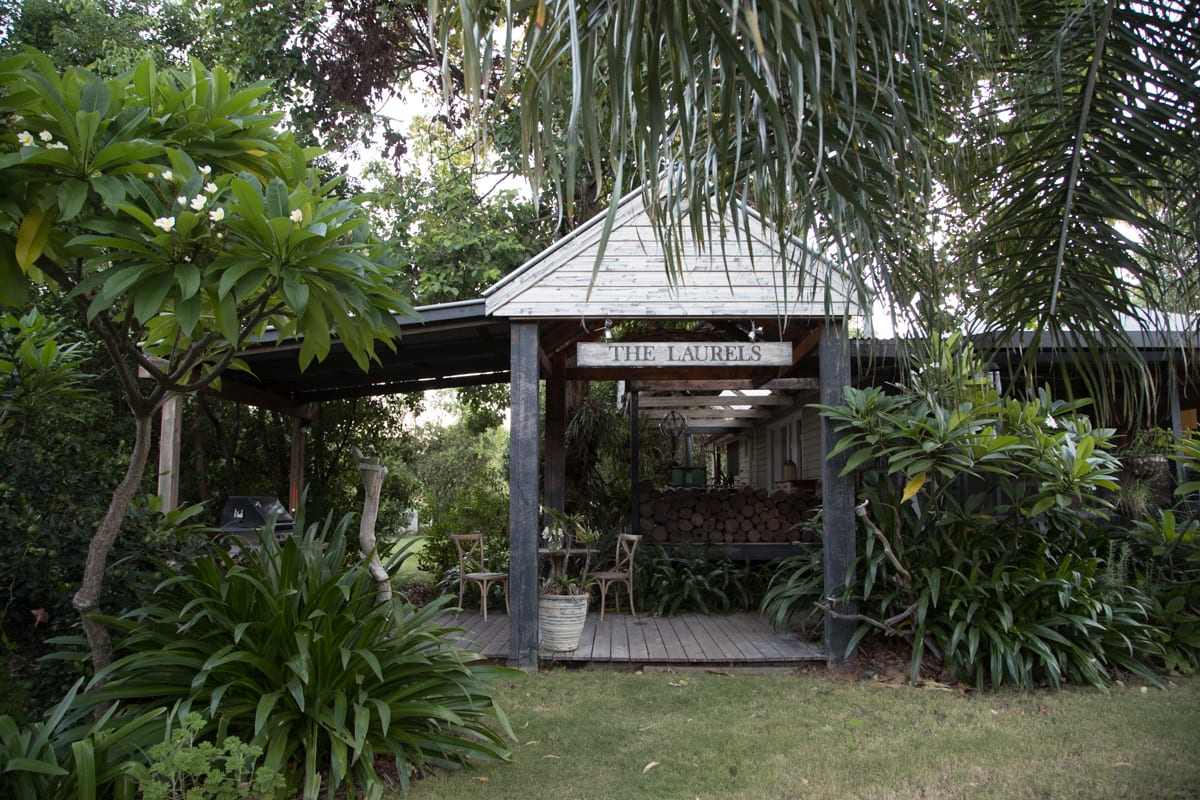 If you're looking for something a little more romantic than your standard motel with a floral bedspread and country life soap set, lay in the lap of luxury at The Laurels of Chinchilla.
Perched on the banks of Charley's Creek, The Laurels of Chinchilla is the town's only waterfront accommodation, with 12 private boutique cottages and bungalows providing for a rustic oasis in this part of the country.
For the ultimate romantic retreat, book into the Chookery room, which has its own private deck and outdoor bath looking out onto the creek – just add wine and a room service cheeseboard and there's no need to leave.
7. Say sayonara to the prickly pear and hello to the cactoblastis
For the chance to see desert-style cacti outside the nursery section of Bunnings, take a road trip to Chinchilla, where you'll spot a prickly pear or two.
During the early 1900's, this type of cactus plagued Western Downs fields, causing havoc for graziers.
After years of failed attempts to eradicate the plant, biological control was declared, with thousands of moths named Cactoblastis Catorum released into the area.
Over seven years, the moths ate their way through the Prickly Pear problem, defeating the threat, allowing farmers to use their land.
If you're interested in this part of history, you can still spot a few prickly pears across the Western Downs and visit the world's first moth memorial on the eastern outskirts of Chinchilla – a celebration of the cactoblastis.
8. Take a stroll along Charley's Creek Track
You don't have to head out of town to get your nature fix in Chinchilla. Charley's Creek winds its way across town and there's a walking track beside the watercourse to hug its journey.
Your best entry is via Helena Street just off the Warrego Highway, before going over the bridge towards the western outskirts of town.
Here you can stroll through bushland and alongside the creek, passing the back of Centennial Park where you'll find picnic areas framing grass fields.
9. Watch live music at Club Hotel
Hang out with the locals at Chinchilla's favourite pub – Club Hotel.
Seating 200 people across its dining room, public bar and balcony – the menu at The Deck restaurant is undoubtedly what draws the crowd.
Its lunch menu stars the likes of a Southern Fried Chicken Burger, Chicken and Leek Pot Pie and Traditional Steak Sandwich.
You'll find the refurbished Queenslander pub lit up and lively on a Friday and Saturday night, with live music and DJ sets to turn your afternoon sundowner into a night on the town.