Words Out West
March 2, 2024
@
8:00 am
–
March 22, 2024
@
5:00 pm
Words Out West: Western Downs Readers & Writers Fest takes a novel approach to storytelling, with a host of events for all ages and interests.
Join us at Books & Bubbles: where you'll sip on champagne, mingle with presenters, and hear incredible stories.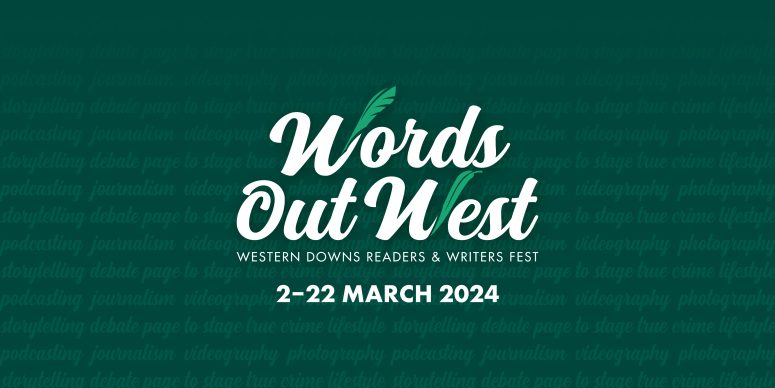 Words Out West Festival weekend will be from Friday 8 March to Sunday 10 March, 2024 program is yet to be finalised – Watch this space.
Immerse yourself in our day-long Writers Retreat, with a creative writing masterclass for the adults — and for the first time — a tailored short story workshop for high-schoolers.
For a taste of how Words Out West does things differently, order at the bar and pull up a seat at Schooners & Stories at one of our local pubs.
And with our free Author Tour and School Days across the region, there's something on offer for all word-lovers: big and small.
Where will your story take you at Words Out West 2024?