From the region that brought you your favourite festivals showing off watermelons, camel racing, lantern parades and more, comes the next big event (now in its fourth year!) – Words Out West.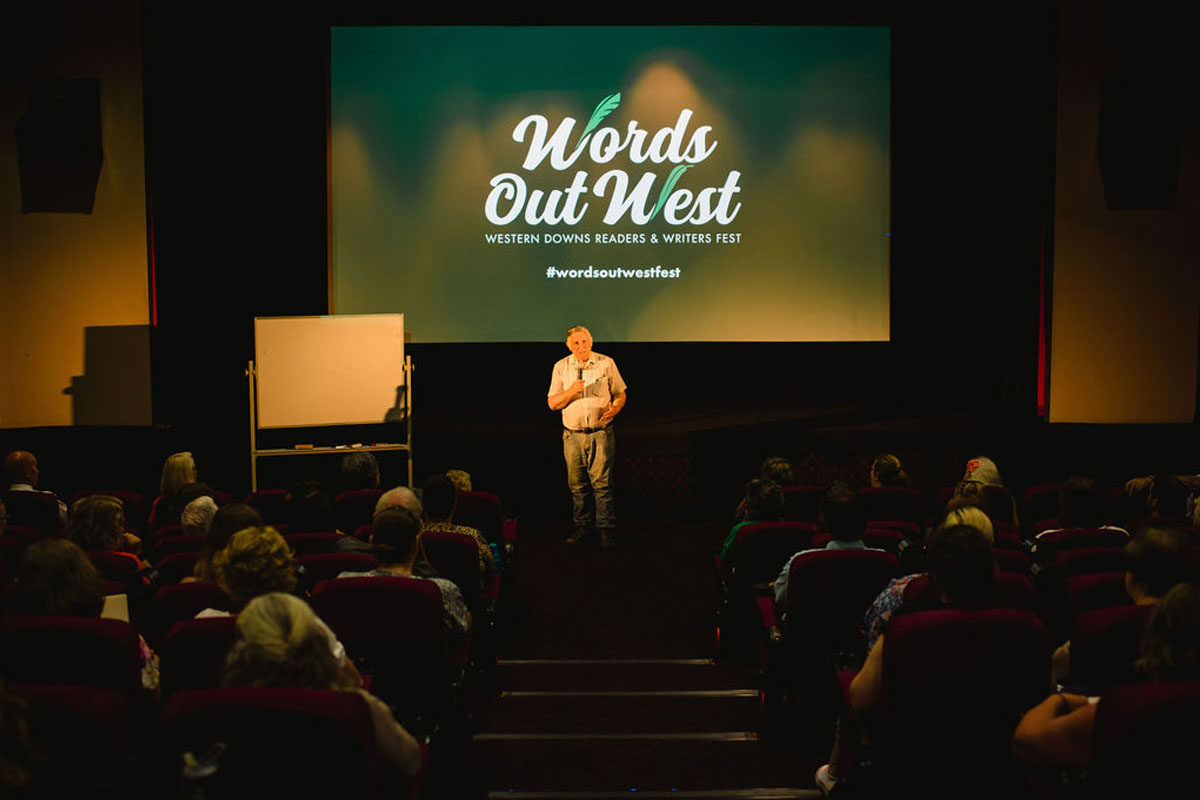 Words Out West: Western Downs Readers & Writers Fest returns in March 2023 and will once again appeal to literary lovers of all ages. The jam-packed suite of events is set to engage, inspire and entertain those from near and far – and as usual, we can't wait!  
In true Western Downs style, the festival takes a unique spin on your average reading and writing affair and offers eccentric experiences, workshops and events for all ages, suited to a range of different interests.  
Once again Words Out West is flaunting an impressive line-up of special guests and Australian key-note speakers. We're talking Australian former swimmer, Olympian and now author Lisa Curry; influential author Saroo Brierley (the man who inspired the movie Lion); renowned author Rachael Johns; former NRL star Brent Tate and more (yes even more, right here on the Western Downs!).   
In true Words Out West fashion, the festival features multiple events across the region including the popular Schooners and Stories, an author tour and school days for the kids – just to name a few. There's so much happening but we thought we'd share a little on the highlight events scheduled to make up the huge 'Festival Weekend' (these ones are written into our calendars with pen, not pencil – there's no erasing our chance of being there). 
Friday 24 March – Books and Bubbles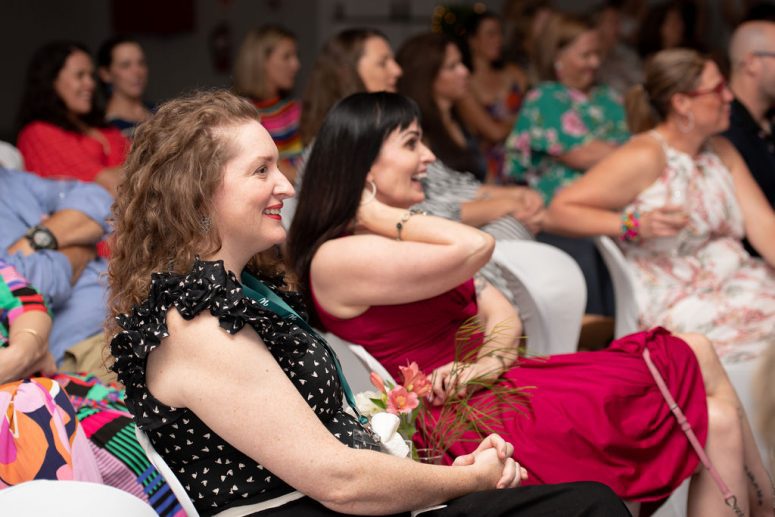 Believe us when we say the Words Out West Festival Weekend is launching in absolute style at Books and Bubbles. Returning with a brand-new name, the event is back and will once again feature plenty of bubbly (of course!) and this year welcomes guest speaker Saroo Brierley to the spotlight.  
Without realising, you may have heard Saroo's story before in the film Lion which is based on his 2016 autobiography, A Long Way Home. His incredible story is a remarkable tale of loss, determination and discovery that culminates in a beautiful reunion with his mother after being lost and separated for 25 years. We won't tell you too much more, but we can guarantee you'll be inspired and intrigued to hear Saroo share his phenomenal experiences.  
This cocktail event is always a charmer so we can't wait to get our 'fancy' on and enjoy it. 
The details…
When: Friday 24 March, 6.30-10pm
Where: Dalby Events Centre
Cost: $90 (packages are available)
Tickets: Click here now to find out more or book your tickets (tickets will include hors do'oeuvres and a glass of bubbles on arrival)
Dress Code: Cocktail  
Saturday 25 March – Festival Day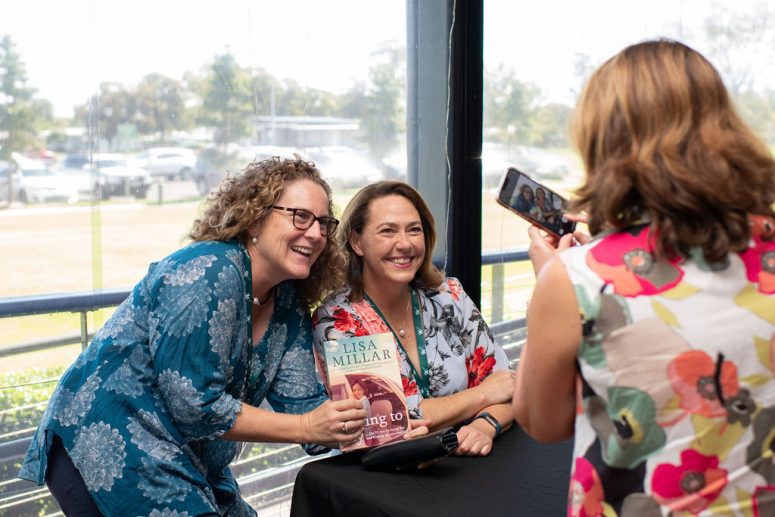 The Words Out West Festival Day is the day of all days and let us tell you, the program looks as exciting as starting your favourite novel for the fifth time. 
This spectacular Saturday includes eight hours of author talks, panel discussions and book signings with your favourites at the exquisite Dalby Events Centre.  
While many of us have read their excellent work and heard their stories, few can say they've sat in the audience of the likes of former swimmer and Olympian turned author Lisa Curry, actor and writer William McInnes, crime fiction author Chris Hammer and Indigenous storyteller Dr Paul Callaghan – yet that's exactly what we get to do here on the Western Downs come Saturday 25 March! 
With simultaneous sessions running in the Knowles Pavilion and Side Verandah of the Dalby Events Centre, the Festival Day will captivate you with tales from some of the best national storytellers.  
The program is jam packed with six intimate but exciting one-hour author talks, two panel discussions, and a dedicated book signing session to give you the chance to interact with your favourite guest speaker. It's an all-in-one experience you just wouldn't read about!  
Following the official proceedings of the day, meet on 'The Deck' to kick back for drinks and mingling with this year's lineup of speakers – the perfect way to round out the afternoon.  
The thought of getting to listen to, meet and just hang out with some of these Aussie writing legends is exactly why we cannot wait for this event.
Some sessions will run simultaneously so be sure to check out the program and plan your day properly, we'd hate for you to miss your favourite.  
The details…
When: Saturday 25 March, from 9am
Where: Dalby Events Centre
Cost: From $115 (packages are available)
Tickets: Click here now to view the program and secure your spot (ticket includes admission to up to five sesions, book signing, lunch package and access to drinks and mingling on The Deck after 5pm) 
Saturday 2

6 March – Writers Retreat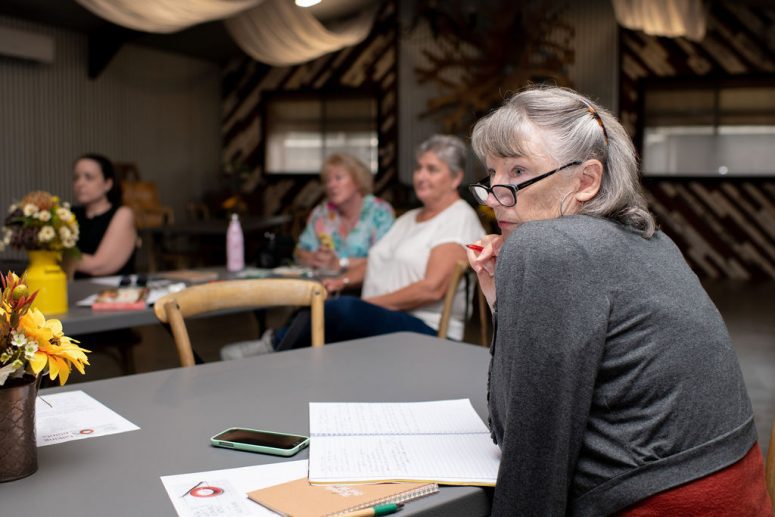 Rounding out the Festival Weekend is the much-loved Writers Retreat, and this year Words Out West is excited to be running two creative events as a 'Youth' retreat is added to the calendar.  
For the adults… don't miss a Creative Writing Masterclass with Vicki Bennett – an accomplished author, writing workshop facilitator and artist. With Vicki's expertise and experience in guiding hundreds of writers, you'll be walking away with a deeper insight and appreciation for the craft of creative writing.  
For the young authors in your life… Susan Mackie will be hosting a Short Story Workshop for up-and-coming young writers. With a background in journalism, publishing, writing and small business, you could say Susan knows a thing or two – and as a mother herself she's also learnt how to pass on her knowledge to the next generation.  
The details…
When: Sunday 26 March, 10am-4pm
Where: Dalby Events Centre
Cost: Adults $100, Youth $40
Tickets: Book your spot today here (ticket includes admission to one full-day session at The Writers Retreat, lunch package and light refreshments) 
Although we can't stop thinking about all the fun to be had during the Festival Weekend, these aren't the only unmissable events on the Words Out West calendar. There's so much happening this year, with an array of big Australian names at events for all ages. So visit the website to check out the full program and start planning your next Western Downs adventure today!