Have you got your tickets to this year's Tara Festival of Culture and Camel Races? Nothing defines the word 'festival' more than this exciting event in Tara full of culture, camels and camping. Excitement is building on the Western Downs and it's time to put together the ultimate agenda to get the best out of your weekend.
Pre-festival fun
If you're arriving in Tara early (wise move!), don't miss some exciting local action on Thursday 28 July. Pick up your golf clubs and head out for Golf at the Gums. Board the bus to The Gums Sports Club to take a swing or two on one of Queensland's toughest sand green courses. This little country golf club always puts on a show and is sure to welcome you for an afternoon of golf and good times. Return tickets for the bus trip must be booked online in advance. Click here to book now.
There's nothing like the Carnivale Show
Think: flames and fireworks and exotic feather showgirl costumes. There really is nothing like the spectacular carnivale celebrations at the Tara Festival and this year things are heating up even more. CirqueZotic will excite the Tara Main Stage in 2022, bringing a kaleidoscope of carnivale acts, LED dreamscapes, world class costumes, acrobatics, dancing fire and more. You'll feel like you have traveled to Brazil and back in one night.
Get trackside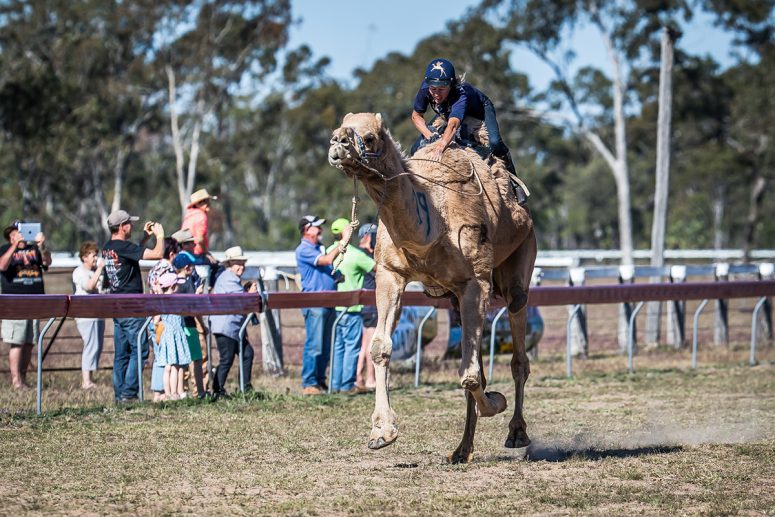 It's time to get amongst the iconic action that is the Tara Camel Races. All day Saturday and Sunday will see the Tara racetrack come to life with an exciting country camel race meet. Tara Festival is welcoming jockeys, trainers and camels from as far as Boulia in Outback Queensland to Shepparton in Victoria. Six races will be held on Saturday followed by another six on Sunday.
It's not just culture and camels though
Don't forget, although rightly named, the Tara Festival of Culture and Camel Races is more than cultural performances and camel races. The huge three day festival will also feature live entertainment from some of the nation's biggest country acts (did someone say The Wolfe Brothers and James Johnston?!), along with market stalls, local entertainment, yabby races and shearing demonstrations. There's also kids zone entertainment, camel rides, chainsaw art and helicopter joy flights on offer. So much to do in so little time right?
With such an incredible program, the 2022 event is sure to be the absolute best yet. If you haven't got your tickets yet visit tarafestival.com.au. We'll see you at the festival!