Camping on the Western Downs has gone upmarket, five of our most popular campsites have had makeovers in 2021.  So hook up your caravan, camper trailer or pack your tent and explore our region.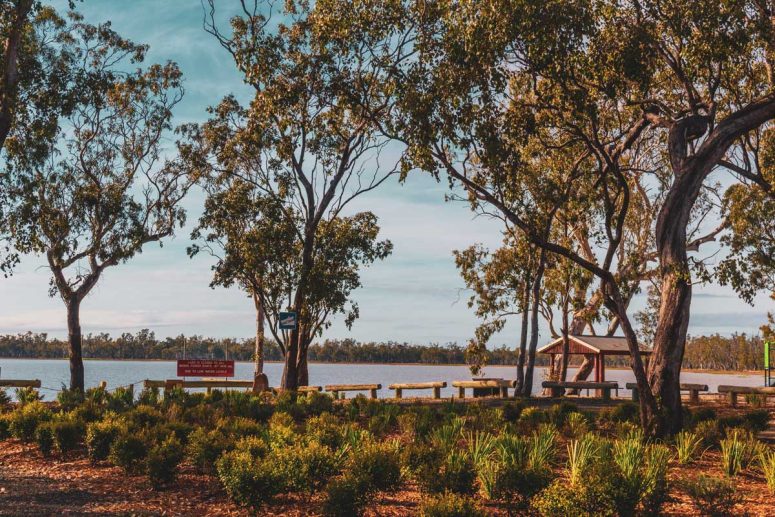 Everyone knows the best part about camping is when you get to sit back, relax, and not have to worry about the cooking and cleaning.
In the Western Downs, we're all about convenience, which is why five of our most popular campsites have had makeovers in 2021, with upgraded facilities including new amenity blocks, electric BBQs, camp kitchens and communal firepits.
Whether you're new to camping or more seasoned at it than the canvas on your swag, sleep under the stars, wake up to water views and stress less about your campsite's amenities with this guide to our new campground upgrades.
1. Tara Lagoon Parklands, Tara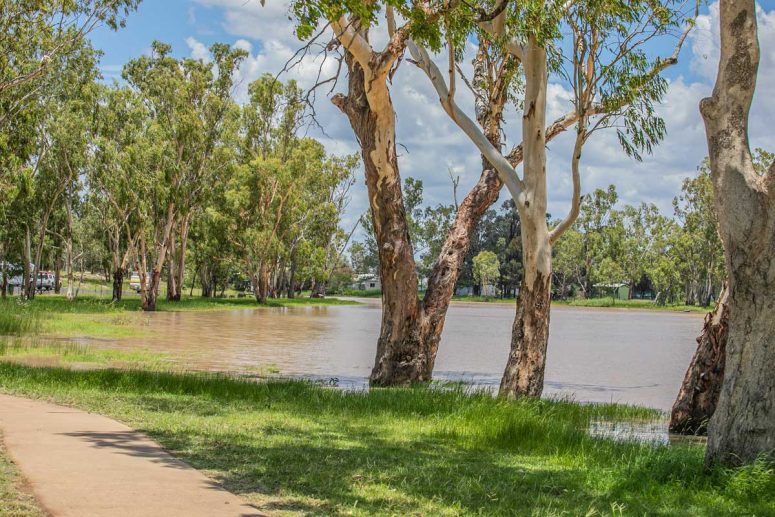 Known as the home of the Sunset Way, Tara delivers on its promise of magic hour every afternoon.
To soak it up, make the Tara Lagoon Parklands your campsite home, with scenic views and peaceful vibes by the tent-bag-ful.
Soon you can experience the brand spanking new 150m boardwalk built over the water complete with a viewing platform and seating.
Looking for more activities in the area? Check out our local's guide to Tara aka Camel Country.
2. Chinchilla Weir, Chinchilla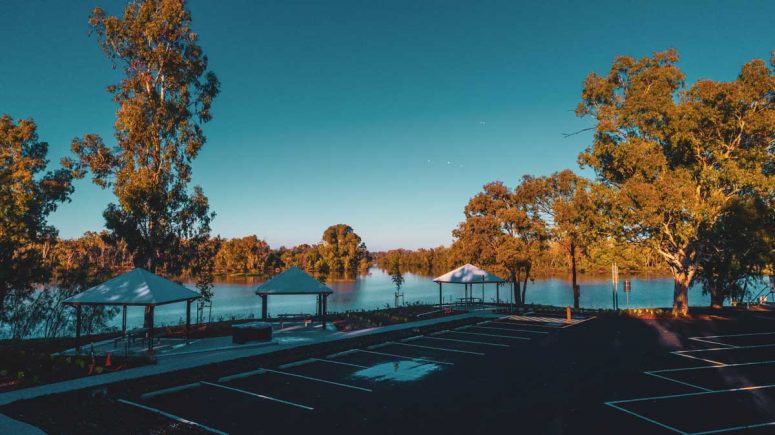 If you're searching for a campsite that's close to town but still offers a slice of seclusion, head to the Chinchilla Weir.
Located 10kms south of Chinchilla, on the banks of the Condamine River, this campsite is perfect for nature lovers.
As part of this campsite's 2021 upgrade, 1500 plants were added to the landscape, along with five new shelters furnished with picnic tables – so you can enjoy your lunch surrounded by greenery.
If you're a keen fisherman, try your luck reeling in dinner with local favourites silver perch and Murray cod – then cook your catch on one of two new electric BBQs.
3. Caliguel Lagoon, Condamine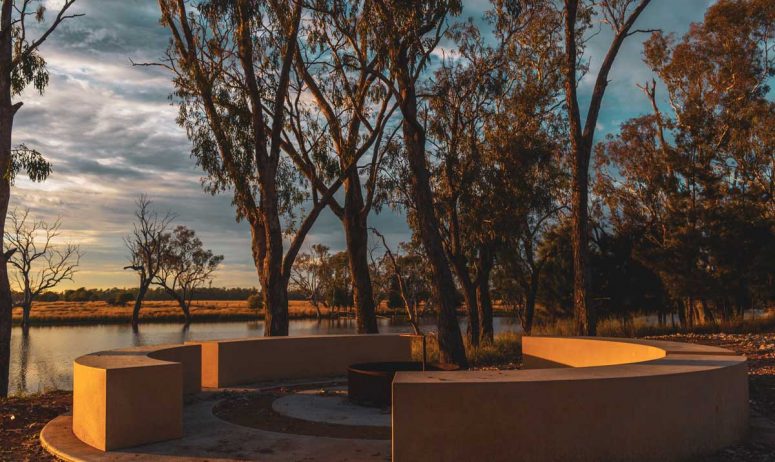 If your idea of camping involves more time out of the tent, than in it, drop your tent pegs at Caliguel Lagoon.
Your day's plan will look something like this – BBQ breakfast, fishing, swimming, watersports, followed by beers and a BBQ, how does that sound?
You'll find all the essentials needed for a seamless camping trip including a new camp kitchen equipped with electric BBQ plates and sink – stock up on groceries first from the nearby town of Miles (half an hour drive from the lagoon).
BYOB(oat) and head out on the water via the boat ramp for a fun-filled day of exploring, before settling around the communal firepit to swap stories with fellow campers.
4. Lake Broadwater, Dalby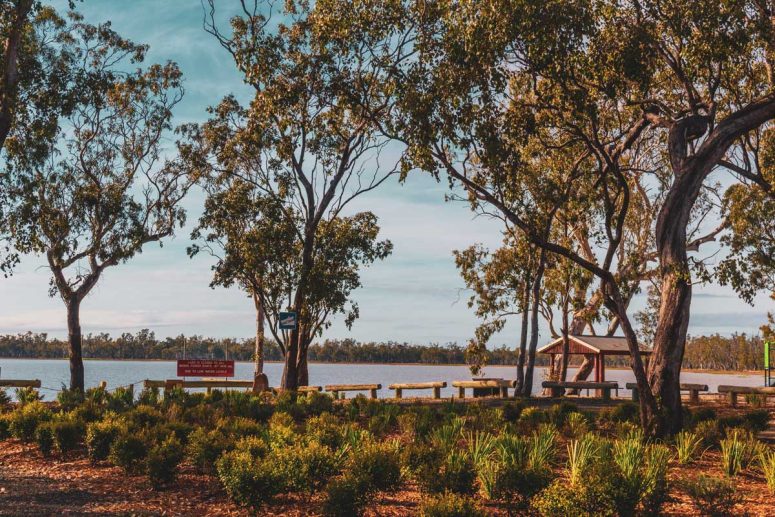 There's no need to rough it while camping at Lake Broadwater in Dalby.
Enjoy ten powered sites, a camp kitchen with picnic tables and electric BBQ plates, plus the amenities block with flushing toilets and best of all – hot showers.
One little 'r' separates camp from cramp, so if you're looking for camping minus the crowds, you'll be happy to know Lake Broadwater offers oodles of space within its 250 hectares of natural beauty. Lake Broadwater is the only naturally occurring freshwater lake in the Western Downs, after all.
If you're looking to break away from the camp site for the day head into town to Dalby with our guide of things to do in the area.
5. Waterloo Plains Environmental Park, Wandoan
For those who enjoy waking up to the sound of native birds, set your GPS to Waterloo Plains Environmental Park in Wandoan.
Over 30 species of birds have been spotted around the park, which is home to a man-made lake, built to preserve the wildlife population in the area.
The camp site is perfect not only for bird watchers, but also those looking for a tranquil spot to pitch a tent or park their RV – camping facilities include hot showers (perfect if you're camping the Western Downs in winter), new BBQ and picnic tables.