Caravan and Camping in Condamine
Discover a water enthusiast's dream in Condamine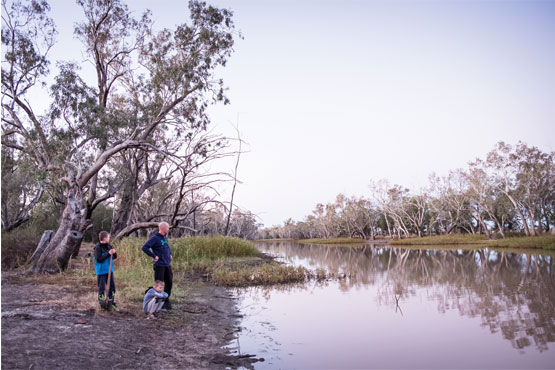 The Condamine River provides a tranquil spot to camp along its banks. The river weaves through the Western Downs, creating a haven for water sports, fishing and birdwatching. The river is part of the Balonne catchment, one of the largest catchments in the Murray-Darling Basin and harbours some of the best Murray cod and yellowbelly fishing in Queensland. Drop a line and try your luck when descending upon the town of Condamine, with access down under the bridge, from the western side.
Caravan and Camping in Condamine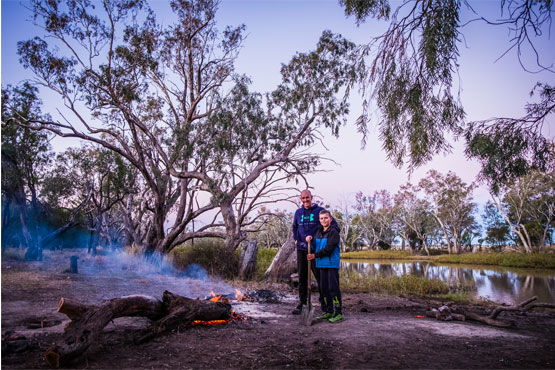 Caliguel Lagoon
A short drive (seven kilometres south of Condamine) you'll find Caliguel Lagoon. Everything about this camping destination centres on the water – it promises a good spot for kayaking, swimming and fishing. It's got all the makings of a site that you come to for a visit but stay a while, thanks to a toilet block (one that's disabled and baby-friendly we might add), an outdoor shower, barbeques and picnic facilities. A birdwatcher's heaven, Caliguel Lagoon is perfect for swimming, fishing, kayaking and other water sports. It's also a free camping site, making it a favourite amongst locals and travellers alike.
Contact Information
Caliguel Lagoon is a free campsite with no bookings required.
Access: From Condamine, head south on the Leichhardt Highway (A5) for 3.1km and turn onto Condamine-Meandarra Road. You'll find the campground 4.1km on the left.
Subscribe to our newsletter