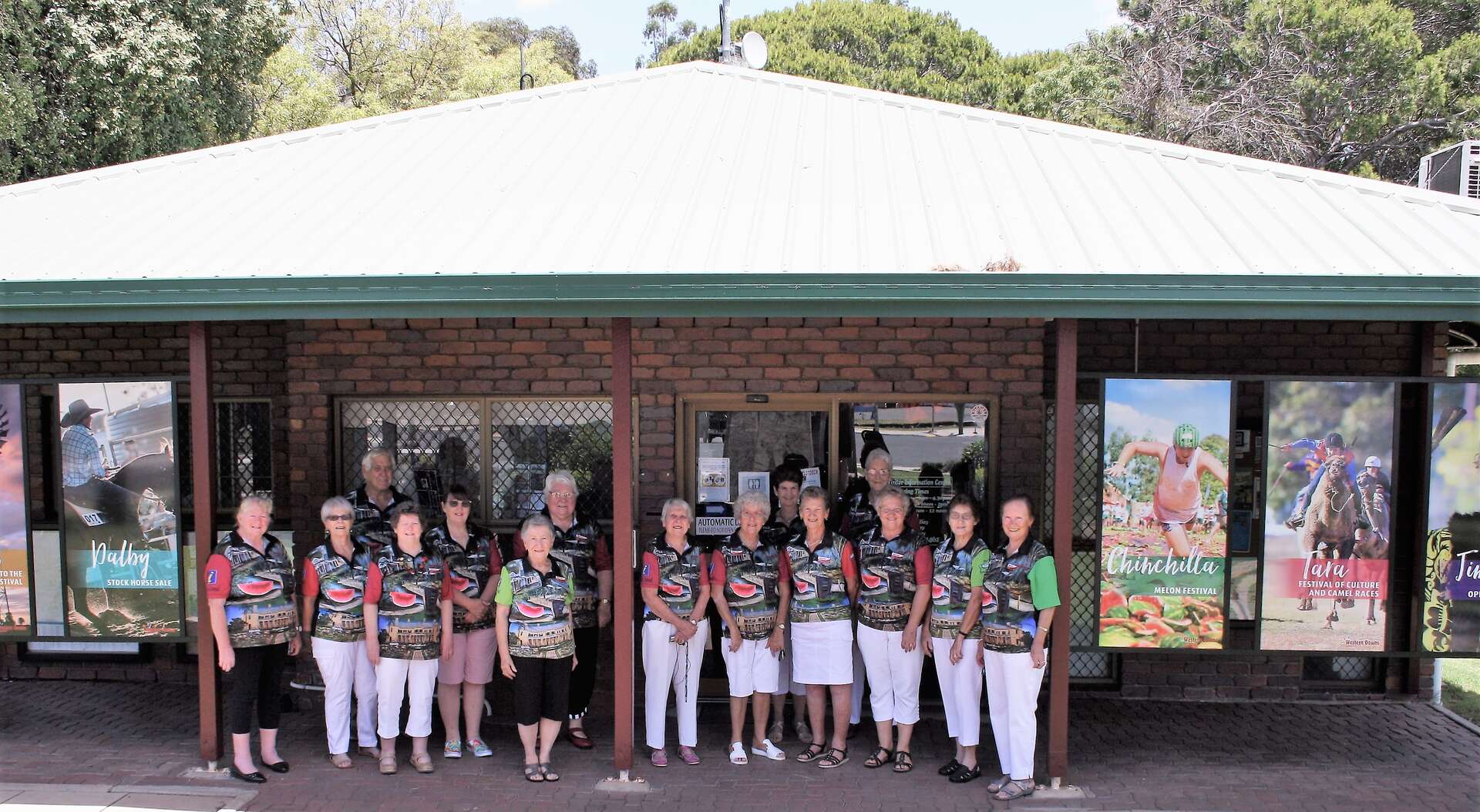 Drive, plane or train your way to the Western Downs
There's plenty of ways to get to the Western Downs – drive at your own leisure, coach – with daily services departing from Brisbane, train – operating twice weekly from Brisbane or air – via Toowoomba Wellcamp Airport.
The Western Downs is a short two and a half-hour drive west of Brisbane and is also easily accessed by the Sunshine Coast or Gold Coast. The major arterial road, the Warrego Highway connects its smaller towns while a network of open, sealed country roads offers easy access to all major towns, visitor attractions and natural sights.
Experience Now
Discover some truly remarkable treasures in this corner of the Western Downs.
Experience Now
The quiet wheat and cattle town of Wandoan, the perfect stopover as you travel along the Leichhardt Way.
First proclaimed by European settlement in 1862 and referred to as 'Jindowie', an Aboriginal word meaning 'waterhole'.
Experience Now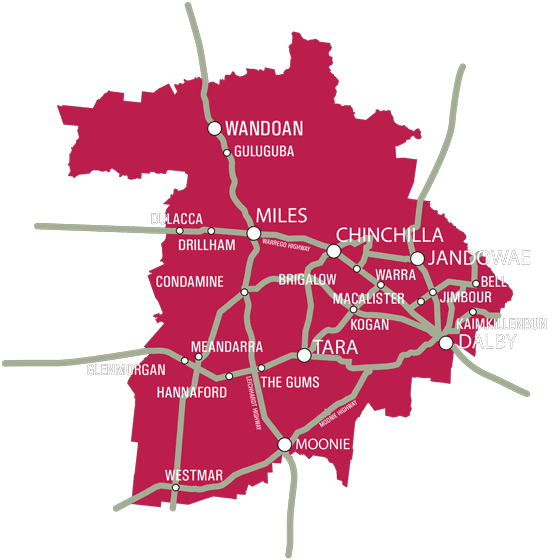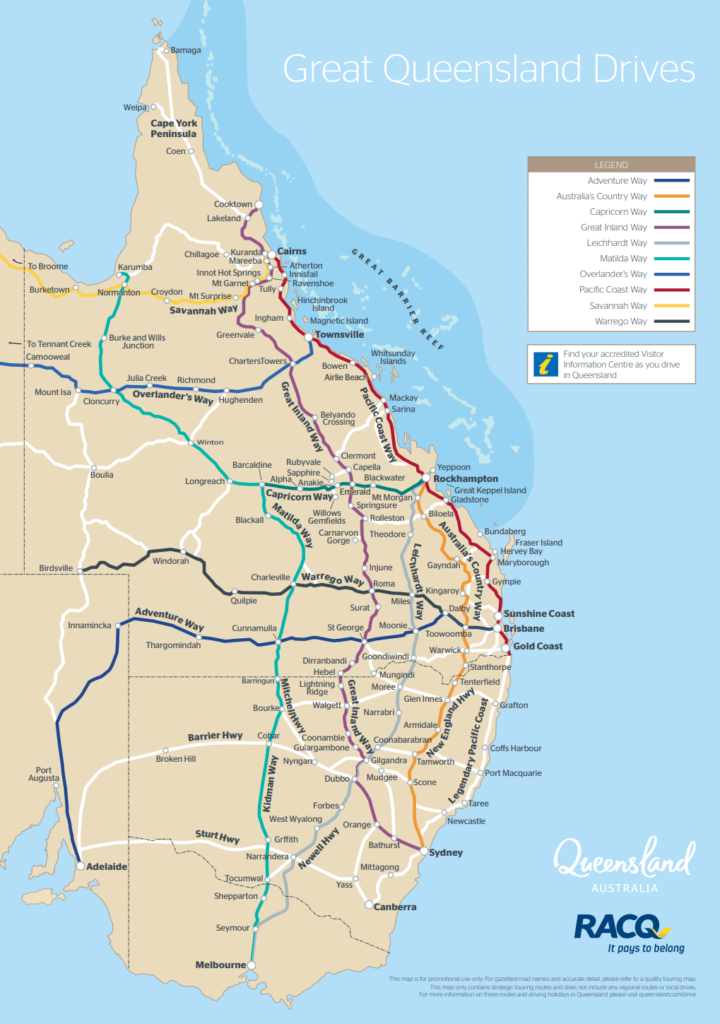 Driving Routes
Linking the east coast to the Outback, the Warrego Highway (A2) stretches 700km from Brisbane to Charleville, taking in our region's townships and settlements along the way. Please take care when travelling west in the late afternoon.
The inland Leichhardt Highway (A5) is an epic journey from Melbourne through our region to Rockhampton, while the Moonie Highway (State Route 49) heads from Dalby to Thargomindah and onto the Queensland/South Australian Border.
The Bunya Highway (State Route 49) linking Dalby to Kingaroy, connects to Australia's Country Way.
RV Friendly Information
A number of towns around the Western Downs are registered as RV Friendly – Chinchilla, Dalby and Miles to name a few. Dump points, potable water and casual parking areas are available in most of our communities for your convenience. For more information on the RV-friendly towns and communities in the Western Downs, please contact one of our Visitor Information Centres.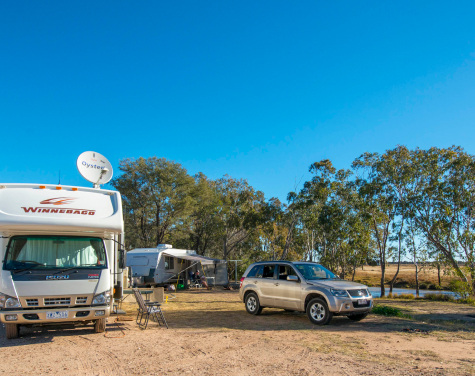 Chinchilla
Dump Point
Potable Water
Casual Parking
Wondai Road (Park Street) or Chinchilla Showgrounds ($5 fee)
Chinchilla Visitor Information Centre
Bell Street (Chinchilla CBD)
Dalby
Dump Point
Potable Water
Casual Parking
Black Street (outside Pioneer Park)
Black Street (opposite dump point)
Dalby Visitor Information Centre
Jandowae
Dump Point
Potable Water
Casual Parking
Dalby Street (adjacent to Lions Park)
Lions Park, High Street
High Street and George Street
Miles
Dump Points
Potable Water
Casual Parking
Industrial Lane or Corbett Drive (near Railway Station)
Miles Visitor Information Centre
Corbett Drive (behind ANZAC Park)
Tara
Tara Lagoon Parklands (off Showground Road)
Day Street (eastern end)
Wandoan
Dump Point
Potable Water
Casual Parking
Jerrard Street (near the water treatment plant)
Jerrard Street
O'Sullivan Park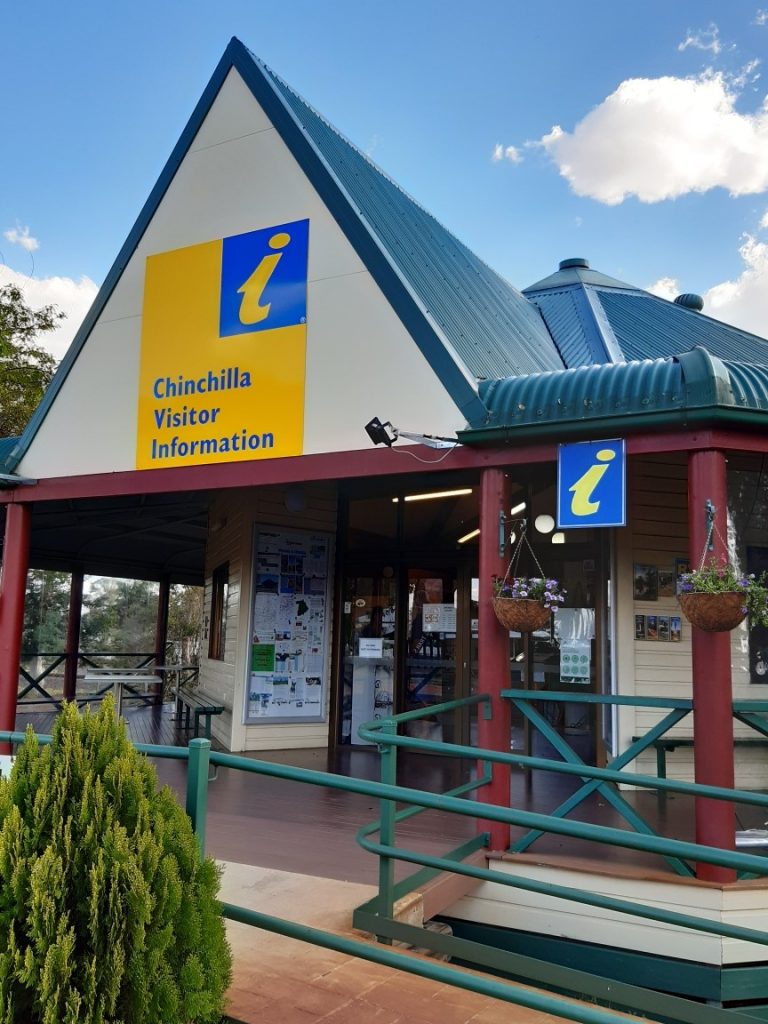 Visitor Information Centres
For all enquiries including getting to and navigating the Western Downs, staying there or events, contact our Visitor Information Centres.

Town maps can be accessed here.
Accredited Visitor Information Centres
Other Visitor Information Centres
Amenities
To locate public toilets and amenities when touring through the Western Downs Region please visit the Public Toilet Map website.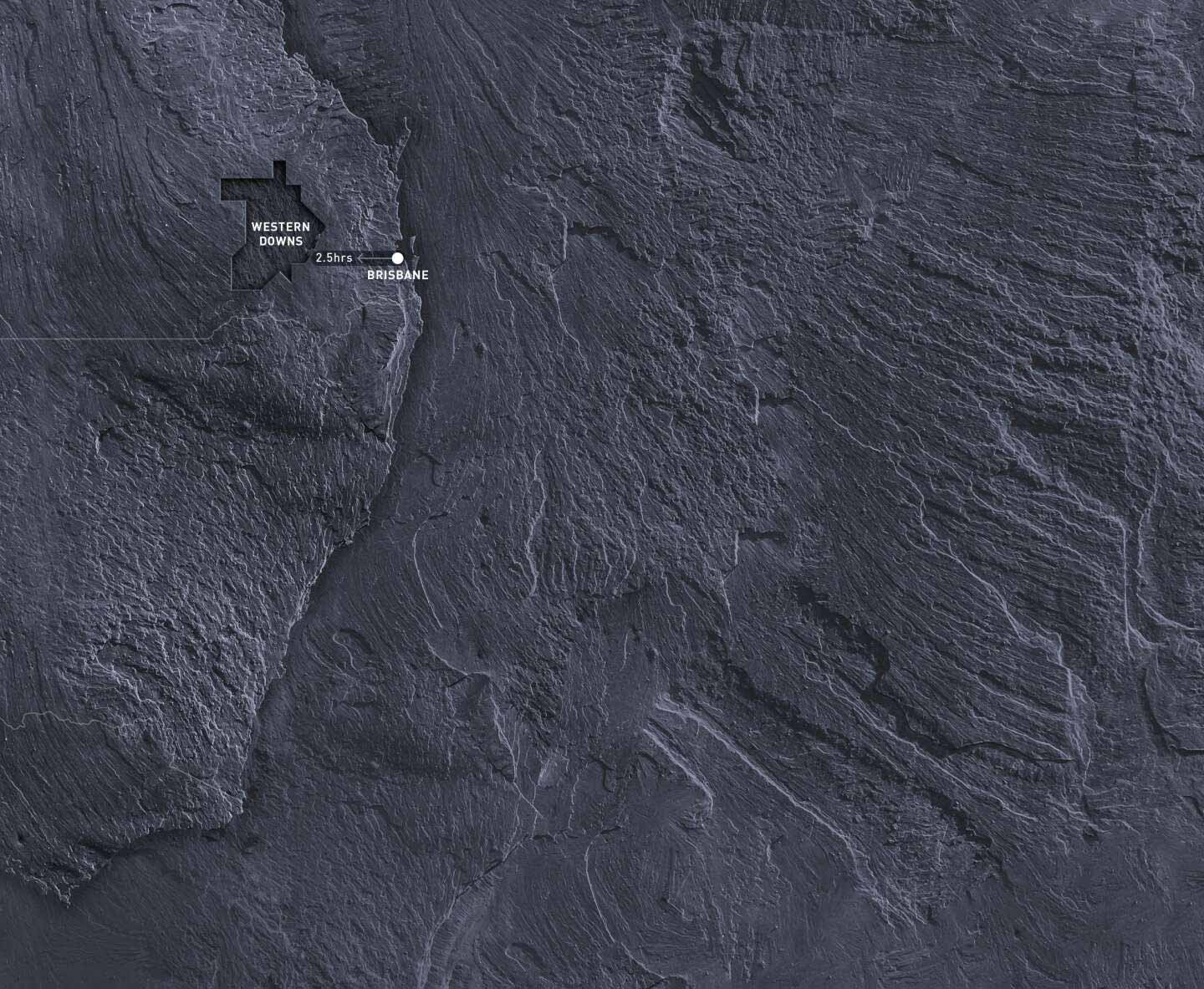 Subscribe to our newsletter