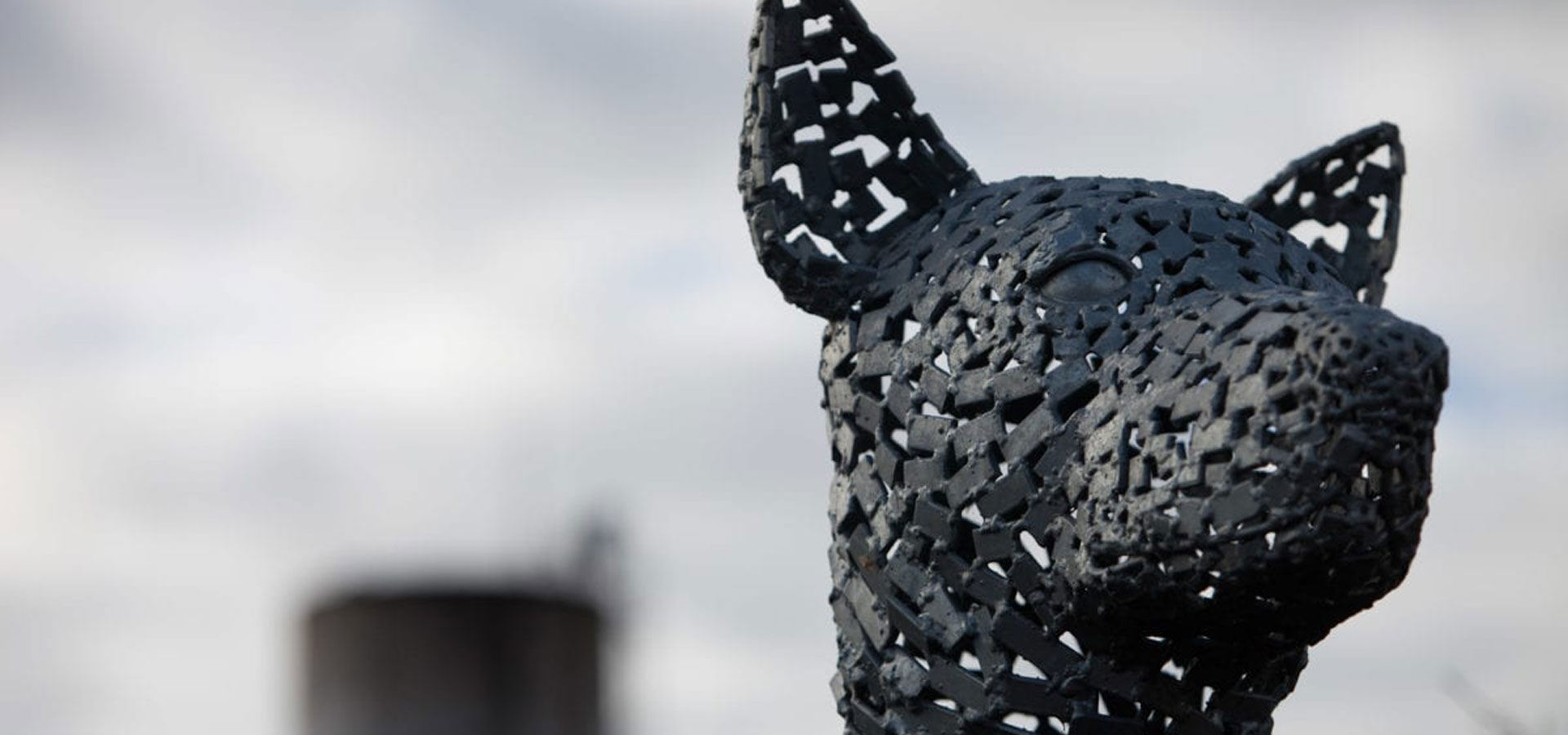 Wild Dog Barrier Fence
Walk along the longest fence in the world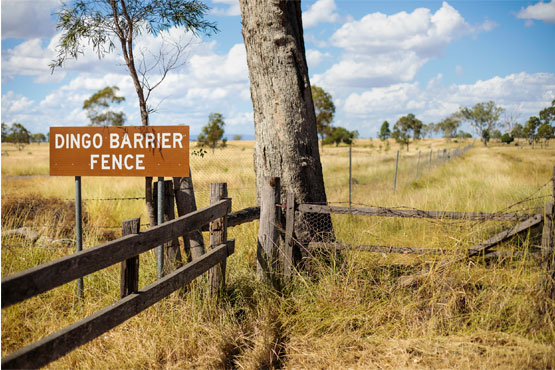 The Wild Dog Barrier Fence, also known as The Dingo Fence is the second longest man-made structure in the world. It was erected during the 1880's to keep dingos out of the relatively fertile south-east part of the continent, and to protect the sheep flocks of southern Queensland. It stretches 5,614km, passing through Queensland, New South Wales and South Australia.
Here in the Western Downs you can find the start of the northern end of the Dingo Fence, located between Jandowae and Jimbour. It extends through thousands of kilometres of arid land, ending west of Eyre Peninsula, on the cliffs of the Nullarbor Plains and above the Great Australian Bight some 5,614km away.
Dingo Barrier Fence in the Western Downs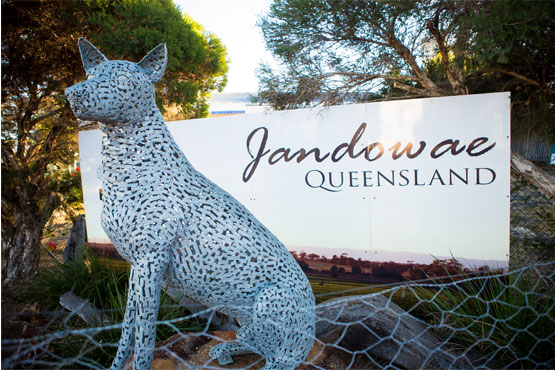 Jandowae
In the township of Jandowae a dingo sculpture surrounded by a replica of the fence, as it stood in 1948, has been erected to commemorate this nearby landmark. The sculpture is located on the corner of George and High Streets opposite the Jandowae Cultural Centre. Following the sign posts 19.6km along the Dalby-Jandowae Road brings you to the corner post marking the start of the fence. There is access to a 110km stretch that you are able to drive along – this is an unsealed road and subject to weather conditions.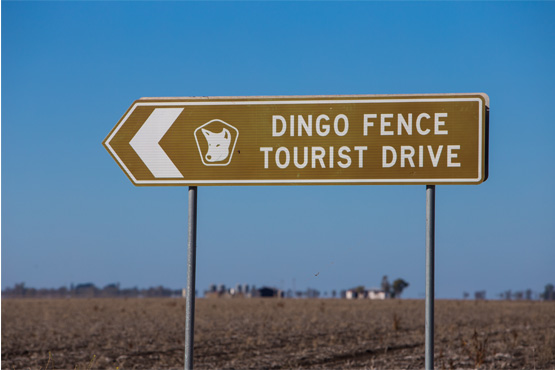 Getting there
Self-drive (visit the Visitor Information Centre for more info or download the Western Downs app).
Read the Wild Dog Barrier Fence brochure for more information.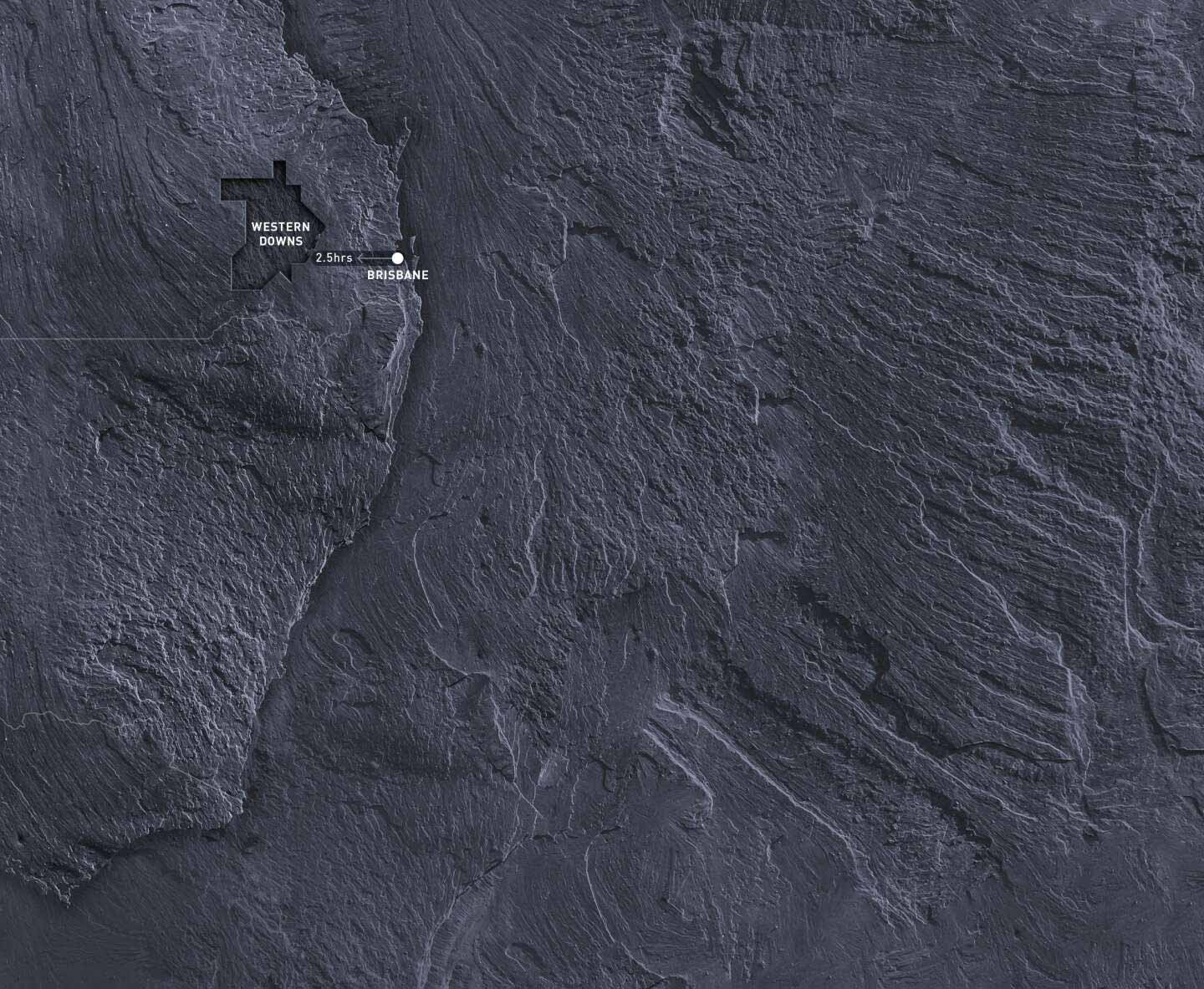 Subscribe to our newsletter