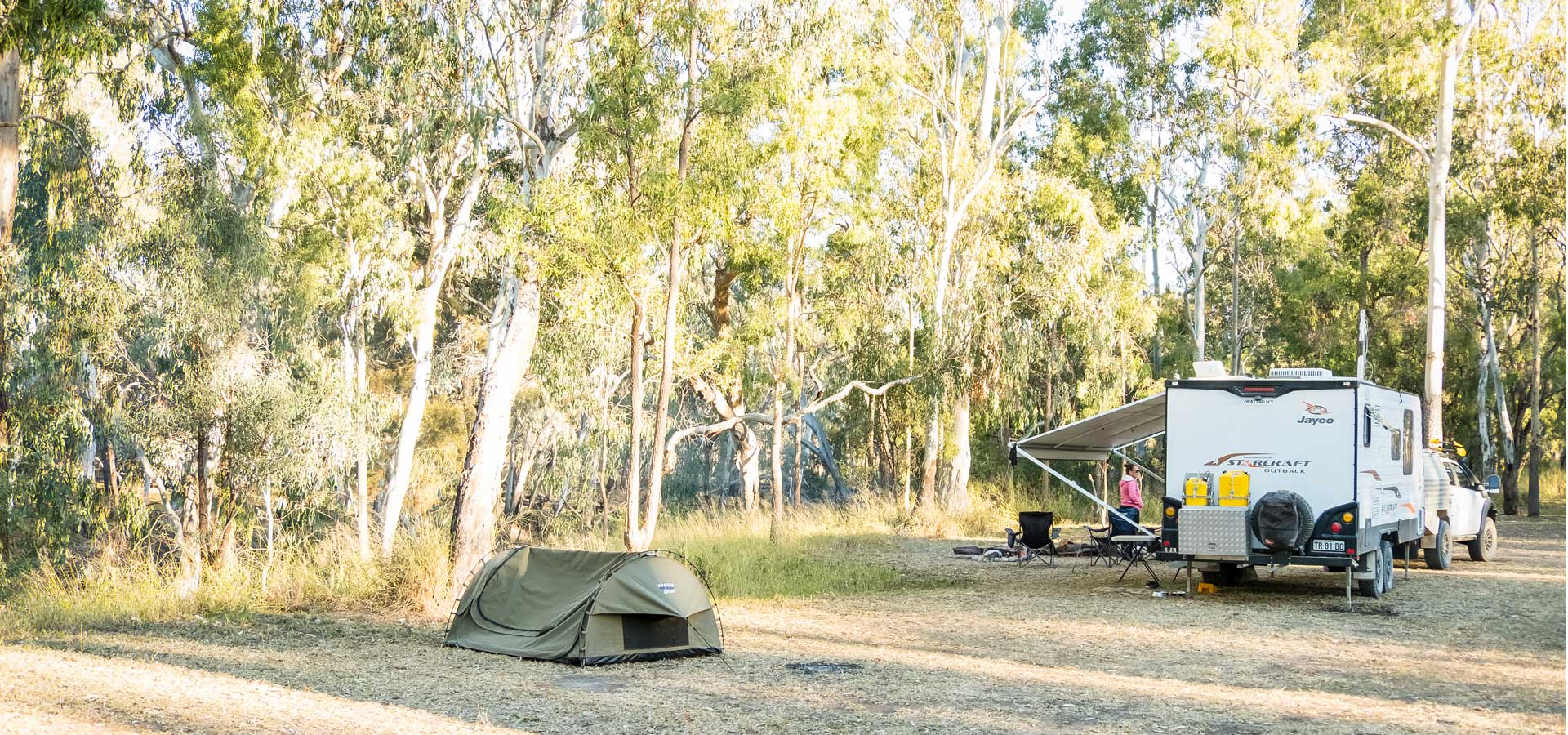 Camping Trail
Camping across the Western Downs has become exciting with upgraded facilities at some of our camping sites from Lake Broadwater near Dalby to Waterloo Plains at Wandoan and all points in between.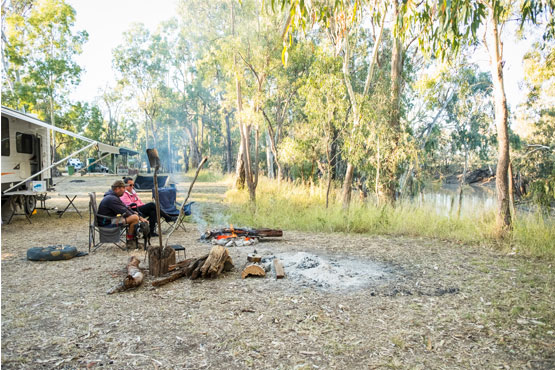 Start off at one of the three Bunya Mountains campsites, followed by Lake Broadwater in Dalby, flop down next to the Chinchilla Weir on the Condamine River, head further along the Condamine for Archers Crossing South, then tackle the Caliguel Lagoon, the Gil Weir in Miles, Brigalow Creek in Meandarra for its fishing and rare water lilies, Waterloo Plain Environmental Park in Wandoan with its abundant birdlife, the Tara Lagoon and finish it all up in Westmar. Fishing licences are required at a number of these sites, please check local, state and federal regulations.
Camping in the Western Downs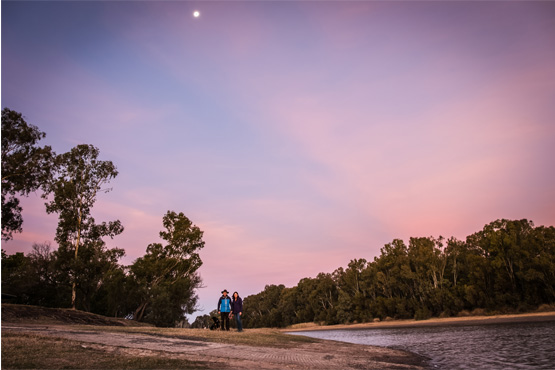 Camping trail details
Bunya Mountains
Lake Broadwater, Dalby
Chinchilla Weir – 10km south of Chinchilla
Archers Crossing South
Caliguel Lagoon, Condamine
Gil Weir, Miles
Brigalow Creek, Meandarra
Waterloo Plain Environmental Park, Wandoan
Tara Lagoon
Westmar – crossroads of the Moonie Highway and the Meandarra Talwood Road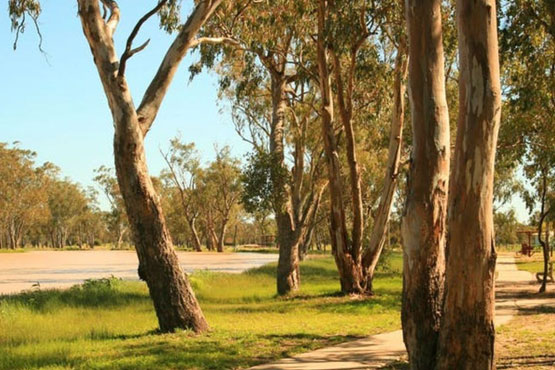 Tara
Brigalow Creek
Nearest Town: Meandarra 0km
Access: Situated on the north western side of the Meandarra township
Comments: Well known for its water lilies. Camping permitted along the creek. Leo Gordon Apex Park is adjacent to the creek.
Tara Lagoon
Nearest Town: Tara 0km
Access: Bitumen
Comments: Admire the birds whilst walking along the lagoon; follow the pathway into centre of town, adjoining Settlers Park and the Walk of Remembrance Gardens. Fees collected onsite for first night, second and third night FREE.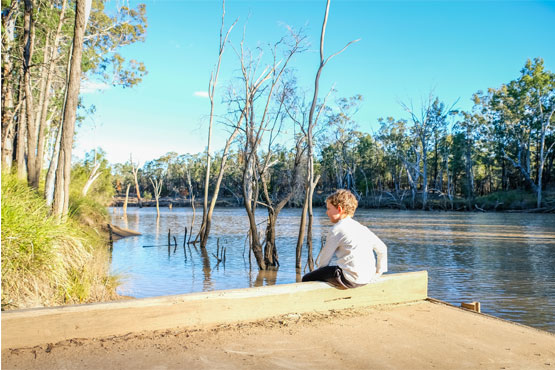 Miles
Gil Weir
Nearest Town: Miles 6km

Access: Travel 4.5km south of Miles on Condamine Road, turn right onto Gil Weir Access Road and proceed a further 1.2km to Weir.

Comments: Fishing Licence required. Powered craft less than 10 hp only. 48 hour stay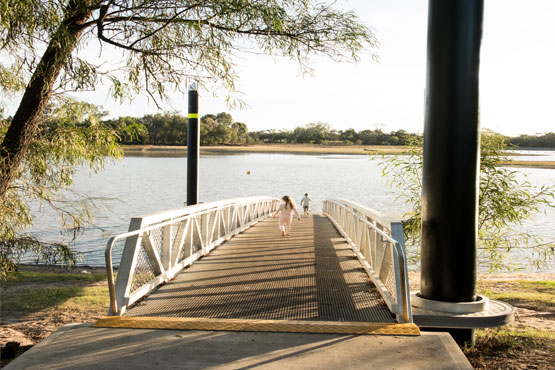 Chinchilla
Chinchilla Weir
Nearest Town: Chinchilla 9km
Access: Travel 9km south from Chinchilla on Tara Rd
Comments: Free camping in designated areas for 2 nights only. Limited powered sites. Donations accepted at Chinchilla Visitor Information Centre. Toilet facilities, picnic tables, shelters and waste bins. No drinking water. Fishing Licence required. No fishing within 200m of Weir Wall (above or below). Situated on Condamine River, suitable for boating.
Phone: Visitor Information Centre (07) 4660 7291
Archers Crossing South
Nearest Town: Chinchilla 24km
Access: Travel 10km east from Chinchilla, take Hopelands/Kogan (Condamine River) turnoff, proceed 9km to Hopeland School then turn right, continue 2.2km to Archers Crossing Rd (first gravel road on right), follow 4km to river.
Comments: Fishing Licence required Situated on Condamine River. Suitable for boating and bush camping. No facilities other than picnic table and shelter.
Phone: Visitor Information Centre (07) 4660 7291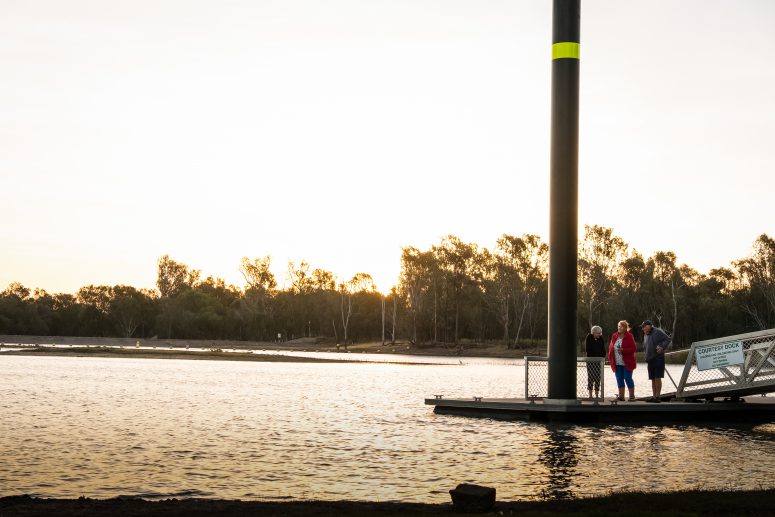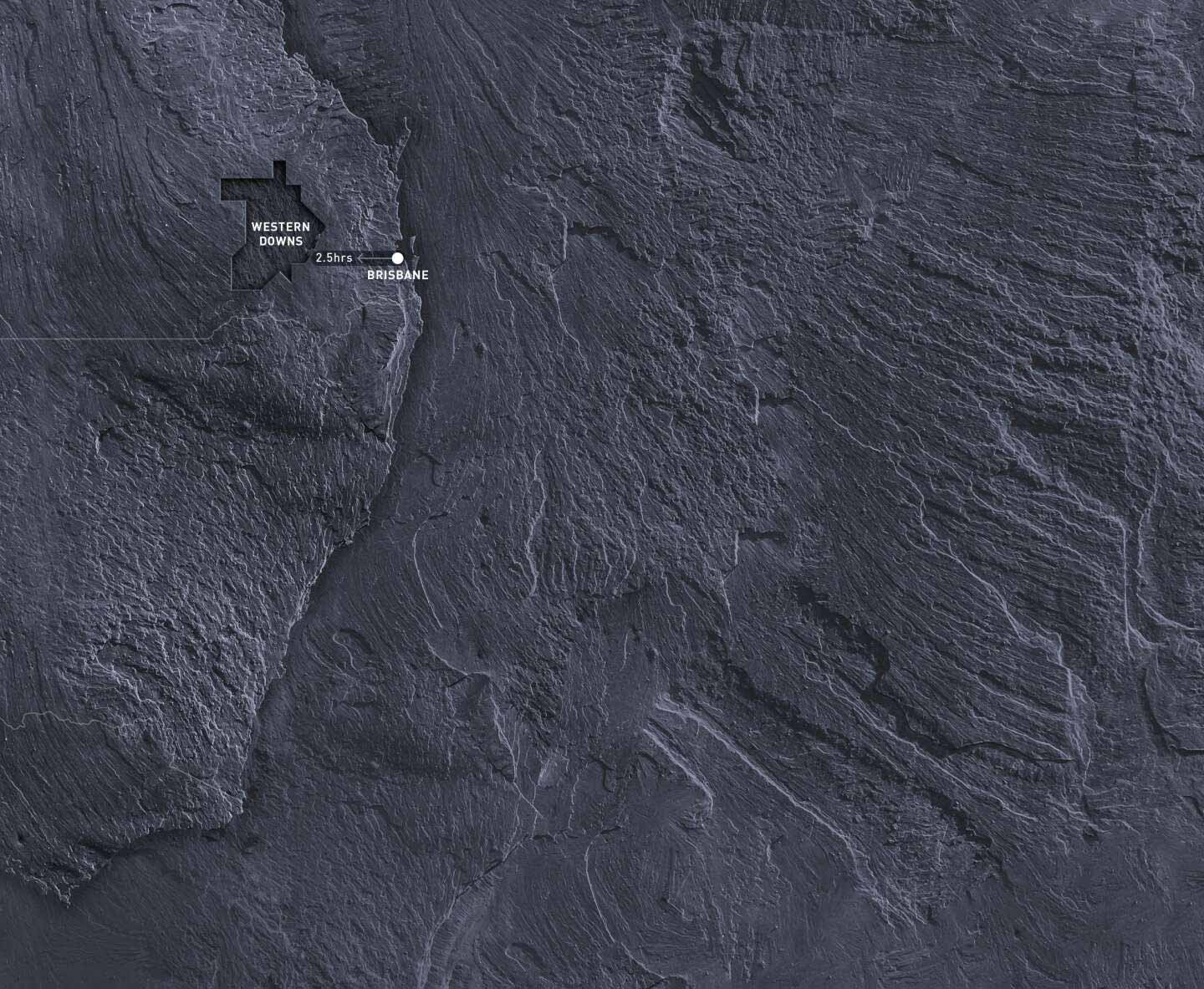 Subscribe to our newsletter