Saleyard Tours
September 6
@
9:30 am
–
10:30 am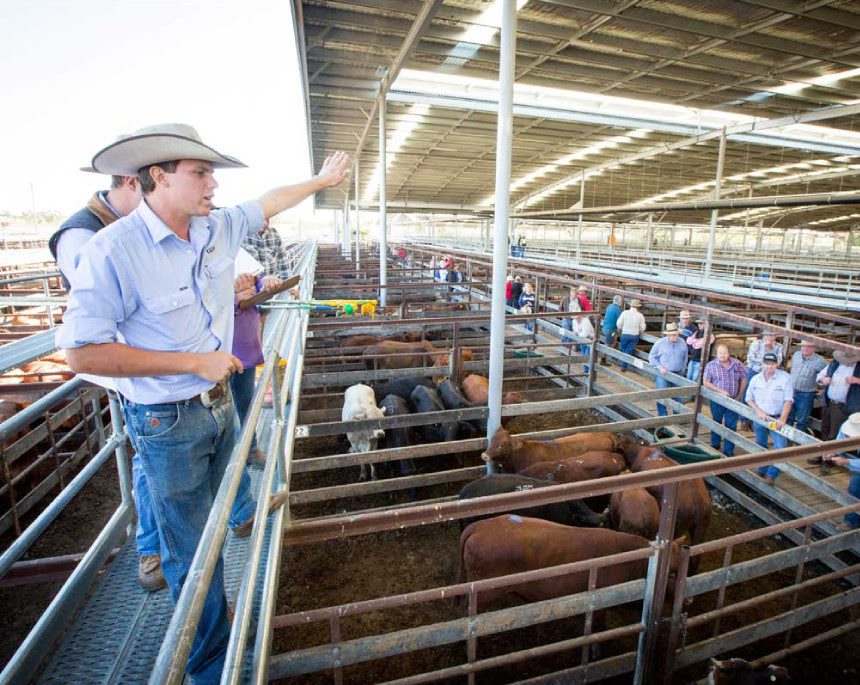 The annual Saleyard Tours will run weekly from 9:30-10:30 every Wednesday from 5 April – 25 October, 2023.
Tour Booking numbers will be capped at maximum of 20 persons.
Eftpos Only – (payment taken on-site prior to commencement of tour)
Cost
Option 1. $20.00 per adult guided tour and morning tea
Option 2. $12.00 per child guided tour & morning tea included
Option 3. $5.00pp guided tour only (no morning tea)
Coffee/Tea/Hot Chocolate
Sandwich/Slice option
Bookings close at 3pm every Tuesday.
Booking Conditions:
Participants must wear closed in shoes i.e no thongs.
Participants must be physically fit (able to ascend/descend stairs).
Participants have read the Q Fever fact sheet and Entry Warning Conditions.
Foot & mouth disease loves to hitchhike on shoes, please come clean if you have recently arrived from overseas.
Council reserves the right to cancel tours if unforeseen circumstances occur or if insufficient numbers of participants have booked.
Participants under 15 years of age must be accompanied by a parent or guardian at all times.
Participants must follow the direction of the tour guide and agree to not interfere with sale day operations.
I, the participant and those in my care, voluntarily assume, and accept, the risks associated with being in a Q Fever Risk Area.
I agree to release, indemnify and hold harmless Western Downs Regional Council and its representatives from responsibility and liability to you and those in your care, for injury (including illness) and damage that you and those in your care may suffer as a consequence of any of you contracting Q Fever after attending this Q Fever risk area.
By clicking Going on the RSVP, I confirm I have read and understood and accept the above terms and conditions of entry into the Dalby Saleyards.
I confirm I have provided a copy of the terms and conditions to the other parties I am booking for and they have also accepted the above terms and conditions of entry to the Dalby Saleyards.