From the region that brought you your favourite festivals showing off watermelons, camel racing, lantern parades and more, comes the next big event (now in its second year) – Words Out West.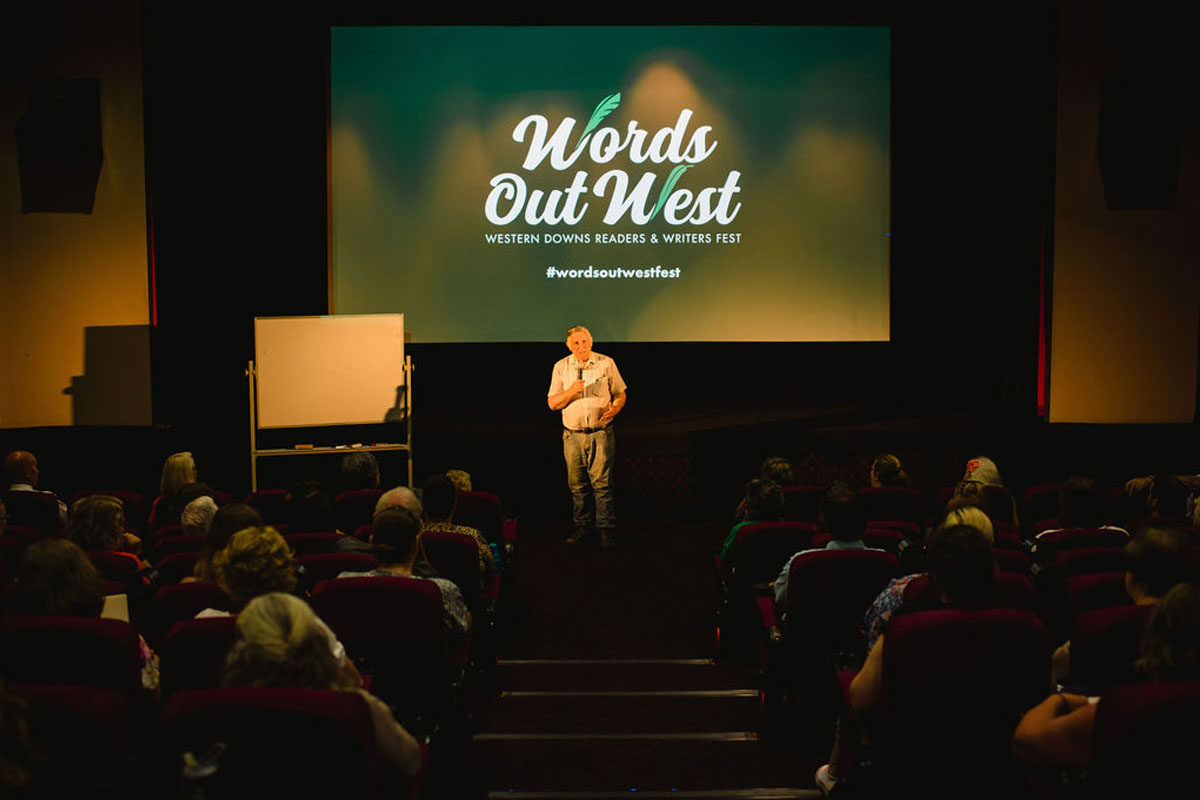 Now if there's anything spectacular to come out of 2020 it was the inaugural Words Out West: Western Downs Readers & Writers Fest. The jam-packed weekend, hosted in February last year, was one for literary lovers of all ages to remember featuring a suite of events that engaged, inspired and entertained those from near and far.
In true Western Downs style, the festival takes a unique spin on your average reading and writing affair and offers eccentric experiences, workshops and events for all ages, suited to a range of different interests.
Last year's inaugural event absolutely flaunted a line-up of impressive Australian key-note speakers and we're so thrilled to see this year's array of special guests promise the same high standard.
We're talking the legendary Shane Webcke, popular Aussie author Frances Whiting, Australian True Crime Podcast hosts Meshel Laurie and Emily Webb, our favourite Playschooler Jay Laga'aia and more (yes even more, right here on the Western Downs!).
So, with that being said, we are super excited to be counting down to the 2021 event, which commences in less than two weeks!
Although there's a range of events filling this year's program, we've picked out just a few that are written in our calendar (with pen, not pencil – there's no erasing these ones). Grab a sneak peek of what's on show below or visit the Words Out West website to plan your unique Words Out West experience.
Friday 5 March – Schooners & Stories (an evening with Shane Webcke)
Yes, you read correctly, Broncos legend (and one of the best front rowers at that) Shane Webcke will be hosting a night full of beverages and his best yarns in Miles (from only $15 a ticket too).
Not just a former footy player, he's a farmer, family man, businessman, author, speaker, safety ambassador and news presenter and as you can imagine, he's got some cracker stories to share.
With so much under his belt, this all-round country boy not only has a few tales to tell about footy and retirement, but also opens up about managing a farm (through drought as many of our incredible farmers have done before) and remaining sane, sensible and grounded through it all.
Just like so many of the Western Downs locals, Shane is a true-blue Aussie bloke who we can't wait to hear from at this special event.
The details…
When: Friday 5 March 2021, 6.30-8.30PM
Where: The Beer Garden, Hotel Australia, Miles
Cost: From $15 (drinks sold separately)
Tickets: It's essential to prepurchase your tickets as numbers are limited! Visit the website to secure yours today
Saturday 13 March – Main Festival Day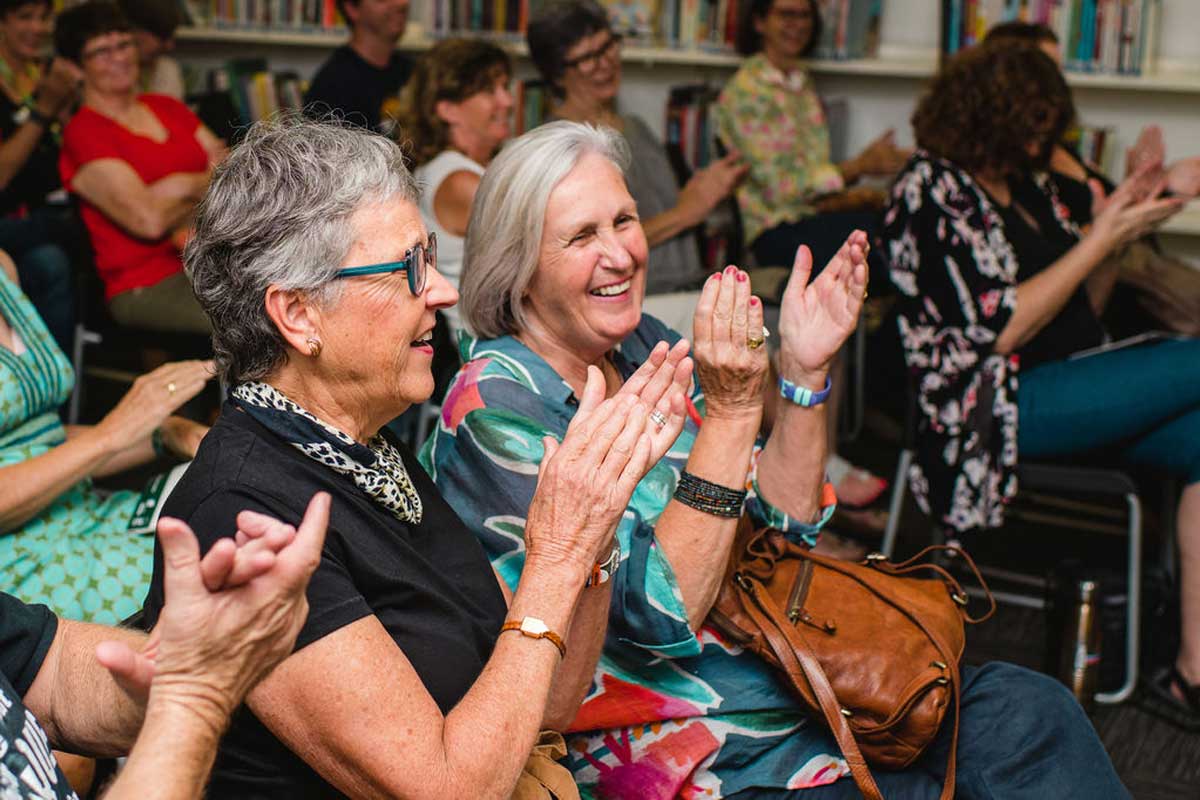 This is the festival's day of all days and let us tell you, the program looks as exciting as starting your favourite novel for the fifth time.
This spectacular Saturday includes seven hours of author talks, panel discussions and first-class workshops across three different rooms in Dalby's cultural hub, Myall 107.
While many of us have read their excellent books, not many can say they've sat in the audience of the likes of Frances Whiting or Anita Heiss and heard some of their personal stories first hand – yet that's exactly what we get to do here on the Western Downs come Saturday 13 March!
The thought of getting to listen to some of these Aussie writing legends is exactly why we cannot wait for this event. Some sessions do run simultaneously though so be sure to check out the program and plan your day properly so you don't miss any of your favourites.
The details…
When: Saturday 13 March, 10am-5.30PM
Where: Myall 107, Dalby
Cost: From $55 (packages are available)
Tickets: Visit the website to secure your spot (some sessions are limited, so get in quick)
Saturday 13 March – Library After Dark (an evening with the Authors)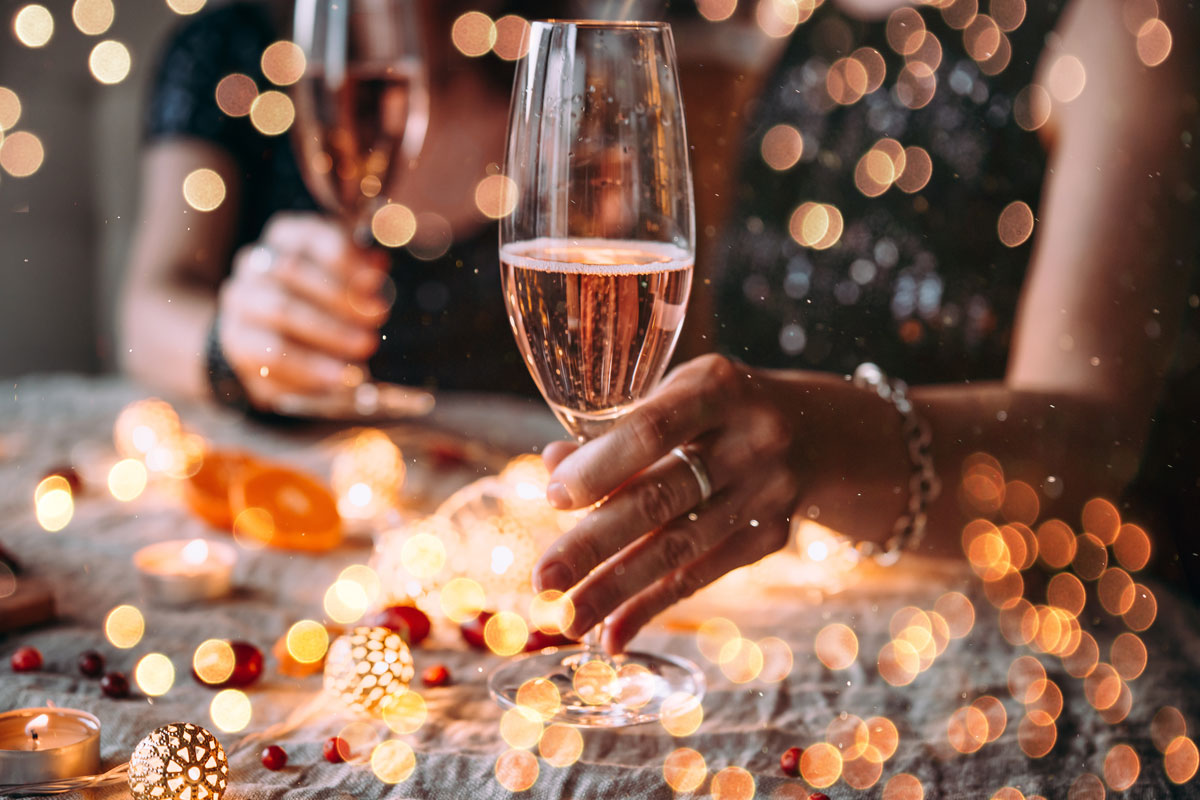 If the Saturday program wasn't enough, as soon as the evening nears, the library at Myall 107 will come alive for an exclusive night spent between the shelves.
Library After Dark is the event you wouldn't read about, an amazing opportunity to mingle with and get to know some of the Words Out West speakers and authors.
While it is set to be quite glamorous, the event will host a super relaxed atmosphere. So come, share a drink and unwind with us after a huge day – it'll be a night to remember and a library experience you'll never forget.
The details…
When: Saturday 13 March, 5.30PM til late
Where: MyAll 107, Dalby
Cost: From $45 (packages are available)
Tickets: Visit the website to secure your spot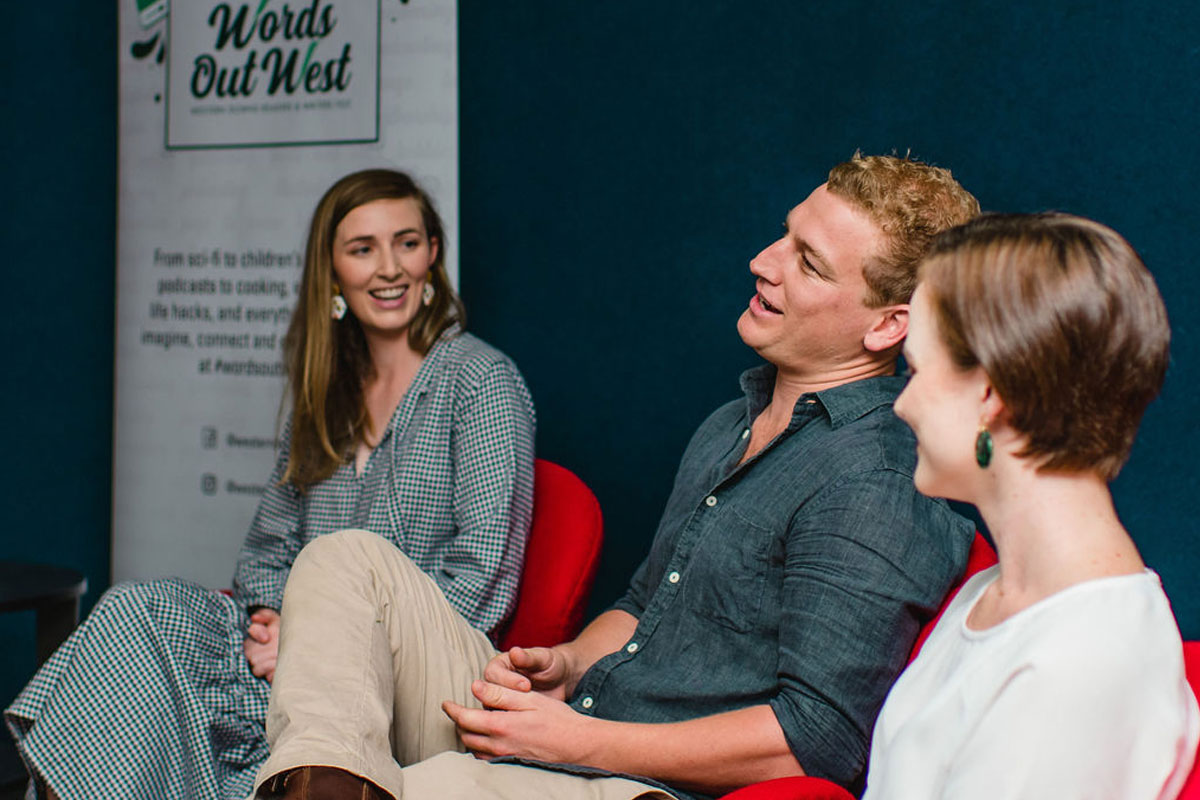 You'll notice these events are a week apart, so why not take that opportunity to stay a while and really experience the Western Downs. The people around here really do have some special stories of their own to tell and we promise you'll want to stay and find out more.
And after all, once you've hung out with Shane and the locals in one of the Western Downs' iconic beer gardens or shared some champas with your fav Aussie author, you won't want to go home.
Also, just a little (but important) disclaimer… Words Out West is a COVID-safe event, so not to worry, all necessary contact tracing, social distancing and hygiene measures will be in place.
Visit the Words Out West website to grab your tickets and start planning your next Western Downs adventure today!