From the region that brought you your favourite festivals showing off watermelons, camel racing, lantern parades and more, comes the next big event (now in its third year) – Words Out West.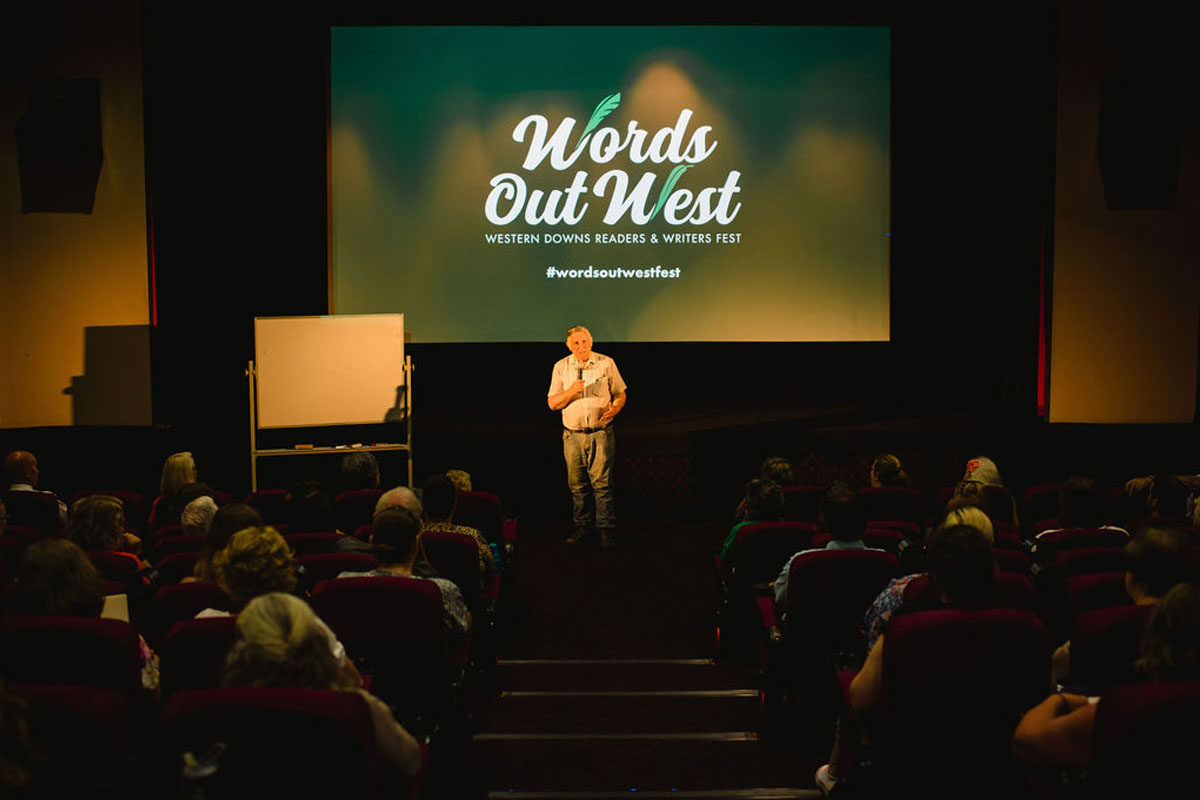 We all know 2020 wasn't the greatest year on record but there was one spectacular thing to come from it – the inaugural Words Out West: Western Downs Readers & Writers Fest. The jam-packed weekend, is back in 2022 and once again appeals to literary lovers of all ages featuring a suite of events that will engage, inspire and entertain those from near and far.
In true Western Downs style, the festival takes a unique spin on your average reading and writing affair and offers eccentric experiences, workshops and events for all ages, suited to a range of different interests.
Once again Words Out West is flaunting an impressive line-up of special guests and Australian key-note speakers. We're talking actor and philanthropist Samuel Johnson OAM, everyone's favourite Bronco Sam Thaiday, Aussie authors Mark Zusak and Tricia Springer, and more (yes even more, right here on the Western Downs!).
In true Words Out West fashion, the festival features multiple events across the region including an author tour, the popular Schooners and Stories, a writers retreat and school days for the kids – just to name a few. There's so much happening but we thought we'd share a little on the highlight event written in our calendar (with pen, not pencil – there's no erasing this one) – the main festival day!
Saturday 5 March – Main Festival Day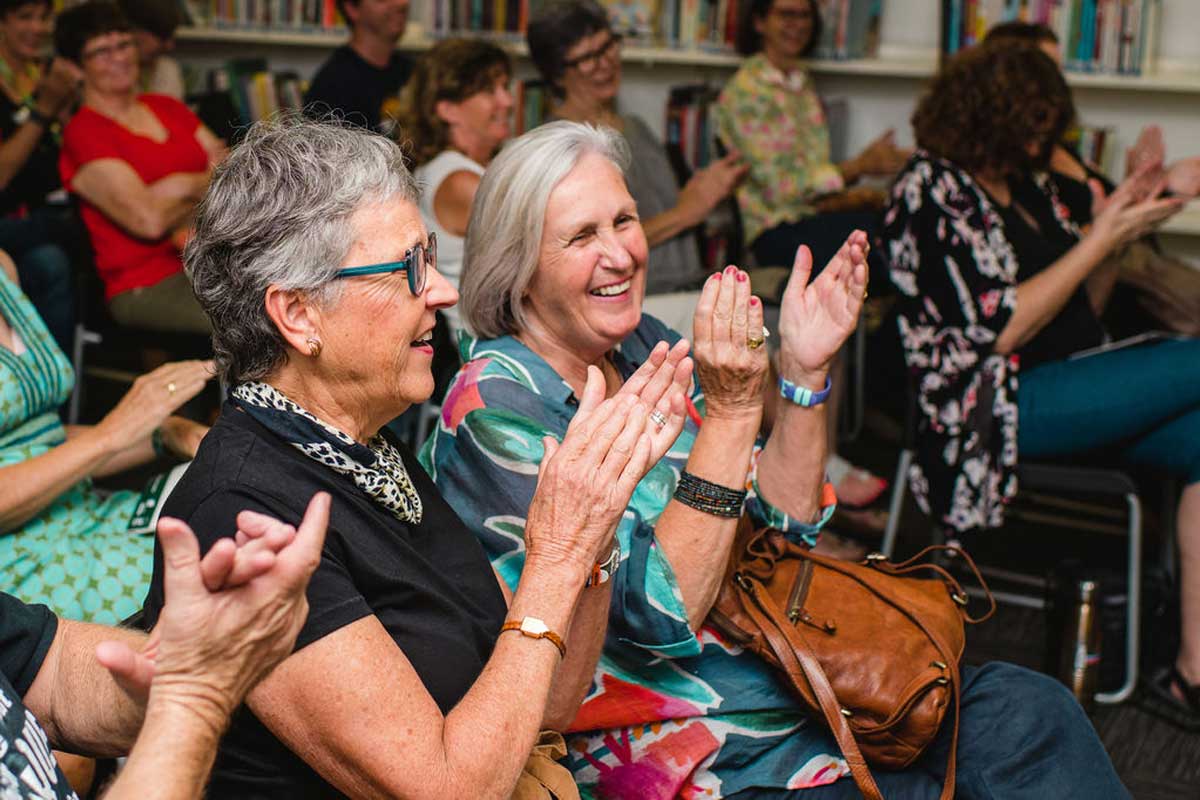 Image by: Western Downs Regional Council
The Words Out West Festival Day is the day of all days and let us tell you, the program looks as exciting as starting your favourite novel for the fifth time.
This spectacular Saturday includes eight hours of author talks, panel discussions and book signings with your favourites at the exquisite Dalby Events Centre.
While many of us have read their excellent work and heard their stories, few can say they've sat in the audience of the likes of The Book Thief author Mark Zusak, true crime legend Mathew Condon, ABC News Breakfast's Lisa Millar and Principal ballerina Mary Li – yet that's exactly what we get to do here on the Western Downs come Saturday 5 March!
With simultaneous sessions running in the Knowles Pavilion and Side Verandah of the Dalby Events Centre, the Festival Day will captivate you with tales from some of the best local and national storytellers.
The program is jam packed with six intimate but exciting one-hour author talks, two panel discussions, and dedicated book signings to give you the chance to interact with your favourite guest speaker. It's an all-in-one experience you just wouldn't read about!
Following the official proceedings of the day, meet on 'The Deck' to kick back for drinks and mingling with this year's lineup of speakers – the perfect way to round out the afternoon.
The thought of getting to listen to, meet and just hang out with some of these Aussie writing legends is exactly why we cannot wait for this event.

Some sessions will run simultaneously so be sure to check out the program and plan your day properly, we'd hate for you to miss your favourite.
The details…
When: Saturday 5 March, from 9am
Where: Dalby Events Centre
Cost: From $95 (packages are available)
Tickets: Visit the website to secure your spot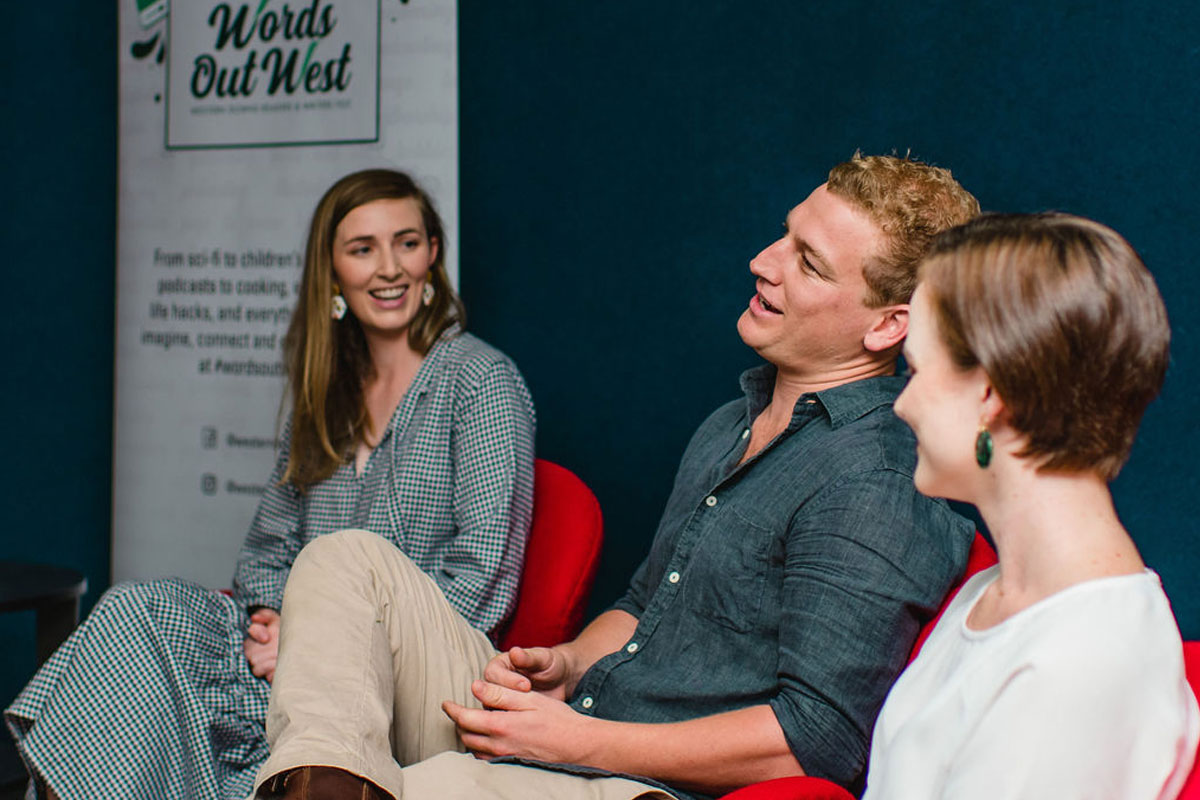 Image by: Western Downs Regional Council
As you can tell, there's a lot happening at Words Out West this year so visit the website to check out the full program.
You'll notice some events do run days apart, so why not take the opportunity to stay a while and really experience the Western Downs. It's the people that make it around here and we can assure you they really do have some special stories of their own to tell. We promise you'll want to stay and find out more.
And after all, once you've hung out with Sam Thaiday and the locals in one of the Western Downs' iconic beer gardens or shared some champas with your fav Aussie author, you won't want to go home.
Also, just a little (but important) disclaimer… Words Out West is a COVID-safe event, so not to worry, all necessary contact tracing, social distancing and hygiene measures will be in place (including mandatory vaccine entry under State law).
Visit the Words Out West website to grab your tickets and start planning your next Western Downs adventure today!